KSI: They should teach YouTube in schools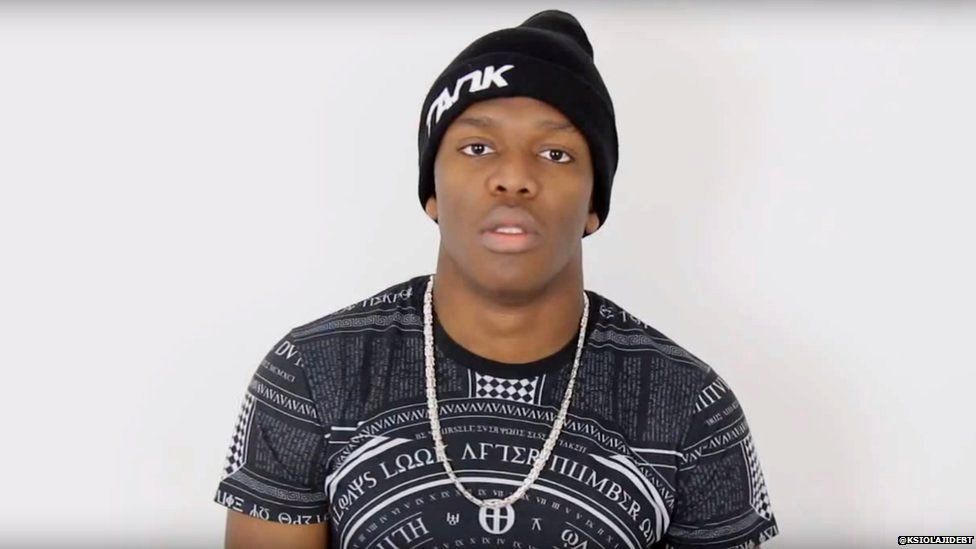 This 22-year-old has just bought his parents' house, paid off their debts and bagged himself a Lamborghini.
Meet Olajide "JJ" Olatunji or KSIOlajidebt when he's online.
'I kept on telling my parents school wasn't for me. And they were like, 'No you need to go university,'" KSI told Newsbeat.
The video game commentator, who dropped out of college, described some lessons as "outdated".
He said: "They should just open lots of YouTube schools... as well as like a games school, where you can play all types of games.
"Like if you want to play racing games you go there and become a pro at that. Same for football or a shoot 'em up."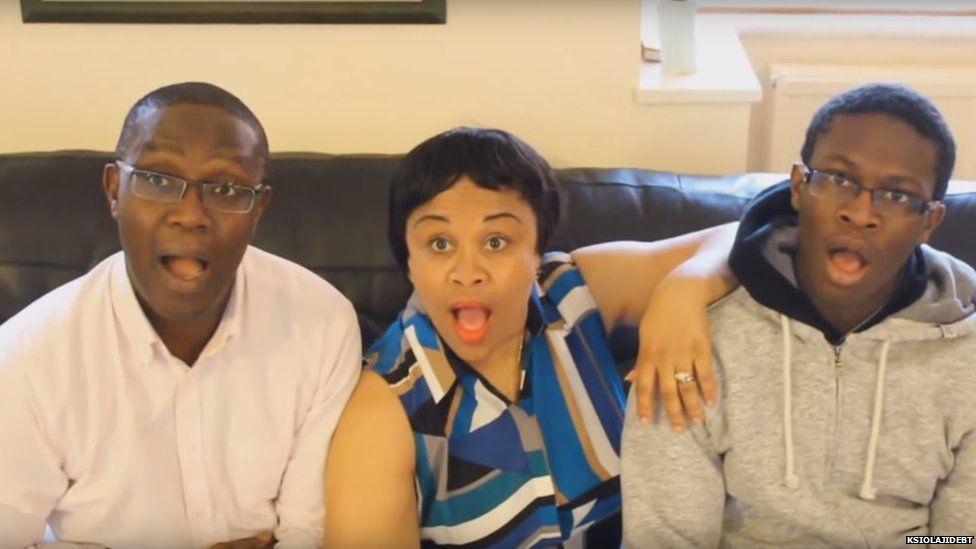 KSI, who was born in Watford, told us that the decision to leave education was even more difficult because of his background.
"They absolutely destroyed me," he said.
He explained that the importance of education was often drilled into him by his Nigerian parents.
"It took like a year of me just constantly saying, 'I want to drop out.' That year was so stressful," says KSI.
They should open lots of YouTube schools... as well as a games school...
While his officially title is "video game commentator", KSI regularly uploads comedy shorts involving other YouTube stars or where his family members are the victims of his pranks.
"It's all crazy how everything's worked out, but to be honest I started this for the fun of it.
"When I was like 16 or 17 I was just finding out about this YouTube thing. Then I saved a bit and asked my parents for some help to get the recording software and equipment," KSI told us.
With almost 10.5 million YouTube subscribers KSI is one of the most popular users on the site.
He has been criticised in the past by people within the gaming industry and other YouTubers for some of the content in his videos.
One video in particular features him showing random men pictures of transsexual girls, asking if they'd sleep with them, then "revealing" they're trans girls. He then laughs and calls the men "gay".
Another shows him approaching young women at a gaming conference in 2012 and asking questions about their body they find inappropriate.
KSI's representative apologised on his behalf not long after that video was posted.
He says he earns a "comfortable" living from sponsors and advertisers.
"I didn't even know money was involved at first. When I heard money could be involved I flipped. I was like this is insane this is the greatest thing of my life," he said.
He's now uploaded more than 800 videos with the most popular getting 25m views.
KSI's charted his rise to online fame in a book due out later this month.
"In it I give people tips on how to become a YouTuber... what equipment they need.
I realise I am really privileged to be doing this
"I didn't tell them all the tips, just enough to get them started," he said.
KSI's next target is 100m subscribers.
He's also about to head to venues in cities including London, Birmingham and Cardiff where he'll take part in a fan Q&A session and gaming challenges.
"There's no plan B, this is it. That's why I am working so hard so that plan A triumphs above everything."
Not bad for someone who wakes up at 2pm most days.
"I realise I am really privileged to be doing this, so many people want to be in this position that's why I make sure I don't fall off."
Follow @BBCNewsbeat on Twitter, BBCNewsbeat on Instagram, Radio1Newsbeat on YouTube and you can now follow BBC_Newsbeat on Snapchat