Listen: The story of Izzy Dix in five podcasts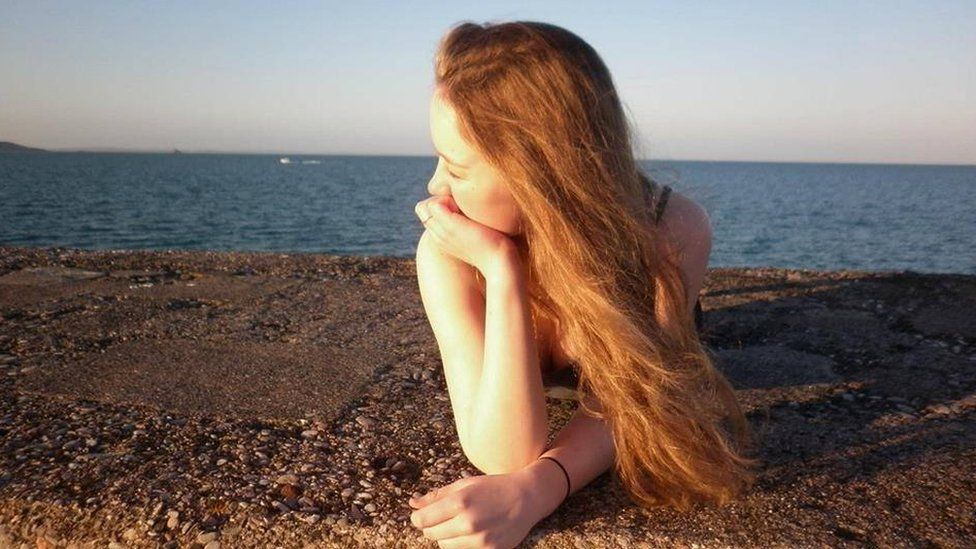 Two years ago 14-year-old Izzy Dix took her own life.
Newsbeat has been investigating the circumstances surrounding her death, in Brixham in Devon, and finding out about her life in the months beforehand.
It led to issues which affect hundreds of thousands of young people across the UK - from online bullying to problems at school and suicide.
Gabbi Dix, Izzy's mother, says the two years since her daughter's death have been a "living nightmare".
BBC Advice has more help and information for dealing with feelings of suicide.
Who was Izzy Dix?
Two years after Izzy Dix took her own life, Newsbeat talked to her mum, Gabbi, about life without her and their mother/daughter relationship before she died.
We also look at the taboos surrounding suicide.
You can download these five podcasts to listen offline on your phone. Go here: The story of Izzy Dix
The trolls who preyed
Following the suicide of her only daughter, Gabbi Dix became a target for internet trolls.
We look at the impact of online abuse on her grieving process. We also find out why the inquest into Izzy's death caused such an upset.
Help is also available if you are affected by bullying.
The troll hunter
With an old laptop and little formal computer training, Sandy makes for an unlikely troll hunter, but she's desperate to stop a repeat of what happened to the Dix family.
This grandmother from Devon reveals some of the abuse that young people get online on a daily basis.
What the police found
The inquest heard there was no evidence of Izzy being bullied online - but to this day her family say this isn't true.
In this episode Newsbeat looks at whether it's possible the police missed evidence on the 14-year-old's social media accounts.
What happened at school?
Izzy's mother says her daughter was bullied at school but the inquest found that her teachers did everything they could to support her.
Newsbeat finds out what it's like to be a student there now and investigates how widespread the problem of bullying is in UK schools.
Follow @BBCNewsbeat on Twitter, BBCNewsbeat on Instagram, Radio1Newsbeat on YouTube and you can now follow BBC_Newsbeat on Snapchat