Buried alive escapologist Anthony Britton says he may try failed stunt again.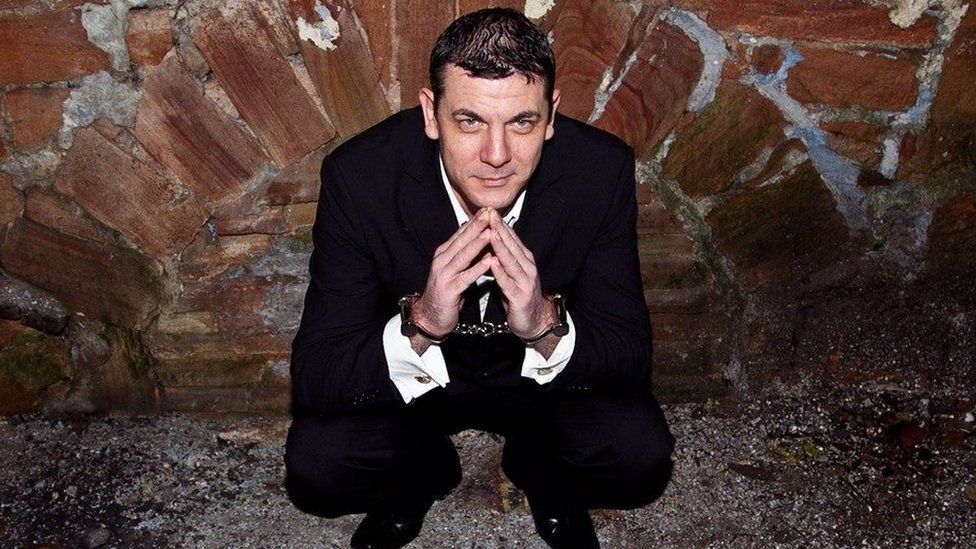 When you've been rescued, half dead, from under six tonnes of soil, you might think escapology isn't for you.
Not Anthony Britton. Despite an attempt to escape from being buried alive going fairly wrong, he hasn't ruled out having another crack at it.
"I didn't die which is always a bonus," he tells Newsbeat.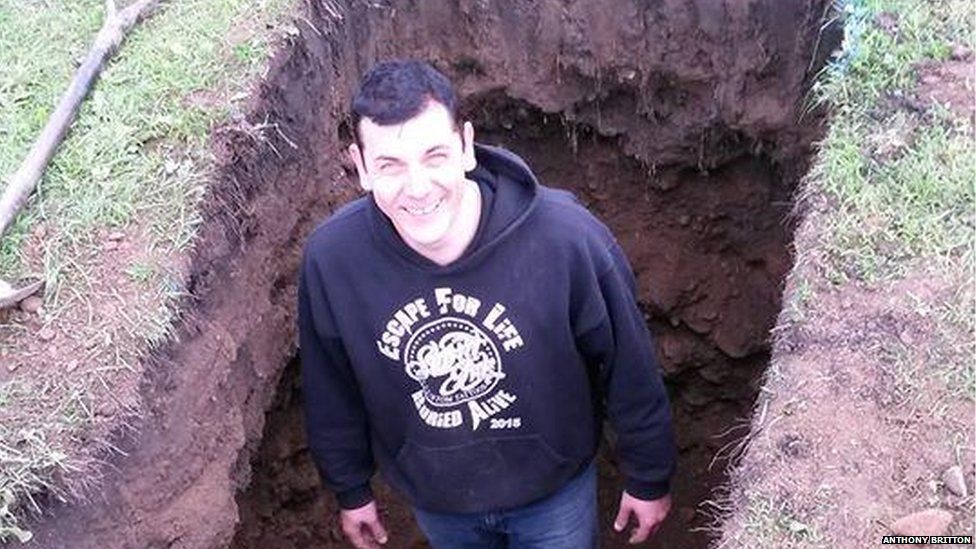 Just in case you haven't worked out what's involved in being buried alive, here's the no-nonsense description.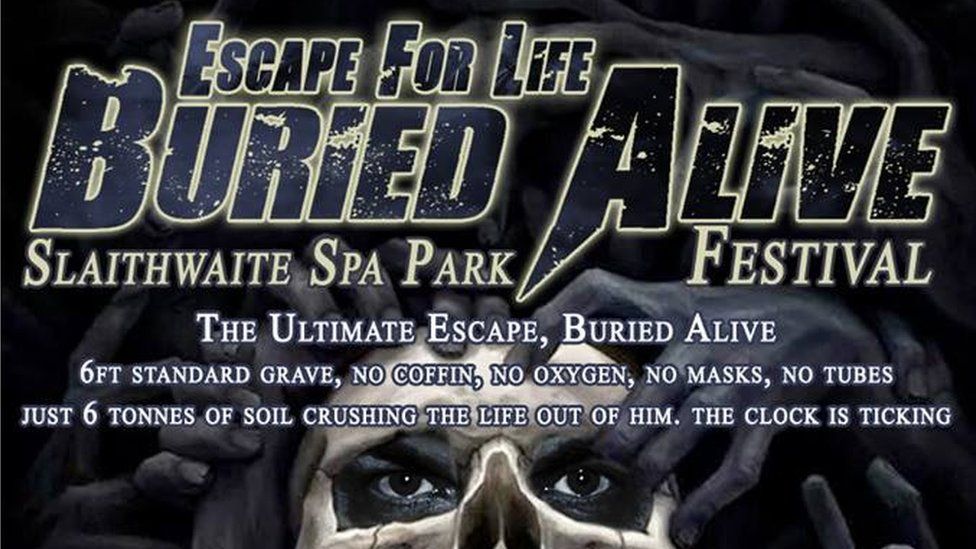 Anthony confirms the description was spot-on.
"It's a tough feat. There was no coffin or casket, just six tonnes of soil crushing down on me.
Normal people would've panicked...but I couldn't let that happen
"My arm got trapped by the compression of the soil. I managed to get it free but then I started to lose consciousness. I tried to continue to get out but I'd exhausted myself and I could feel myself completely going.
"Normal people would've panicked but as an escapologist, you can't let that happen. When you panic, your body goes into shock. In this sort of stunt, that would've been a nightmare."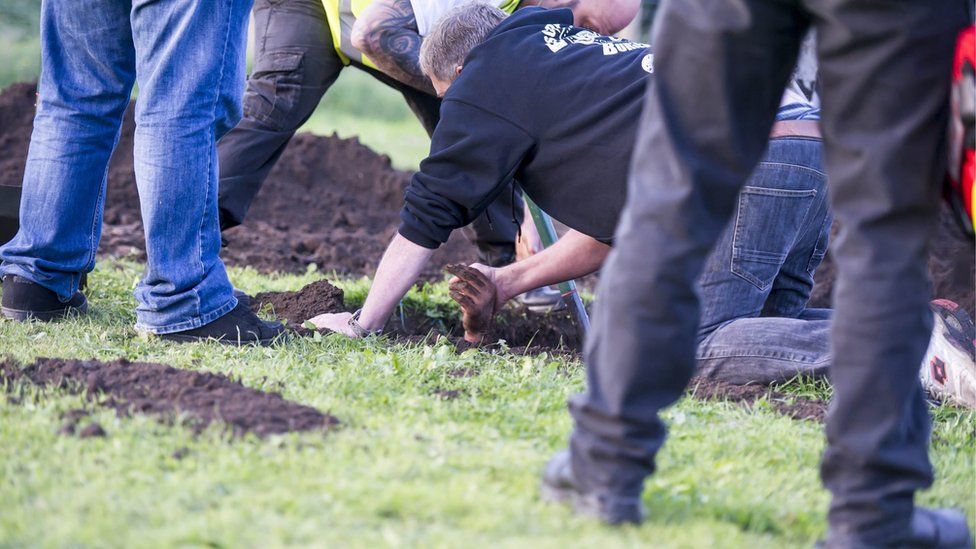 Realising there was a serious problem, his team started using their hands to claw out the soil on top of him. A digger had to be called in too.
Some of the crowd watching the event at Slaithwaite Spa near Huddersfield were reportedly crying as the rescue took place.
When Anthony was pulled out, ambulance teams gave him oxygen until his regained consciousness.
But it's not all bad.
"I wouldn't say it was a fail. I did as well as I possibly could. I didn't escape the grave but I am here to tell the tale."
Anthony, from Linthwaite in West Yorkshire is only the third person in 100 years to attempt the Buried Alive stunt.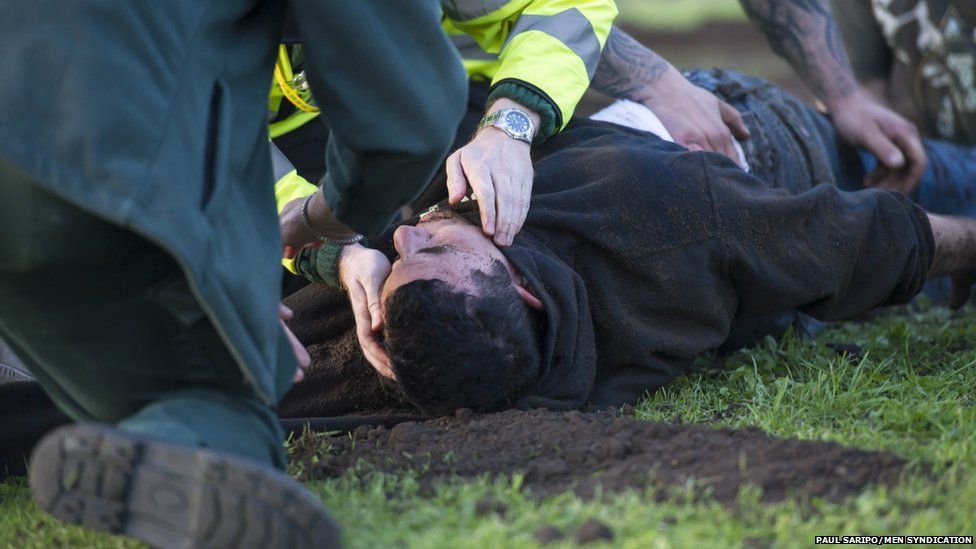 In 1915 The legendary Harry Houdini was challenged to escape the grave but failed. The story goes his hand broke through the soil just as he passed out.
Then in 1949, British escapologist Alan Alan tried but couldn't get out either.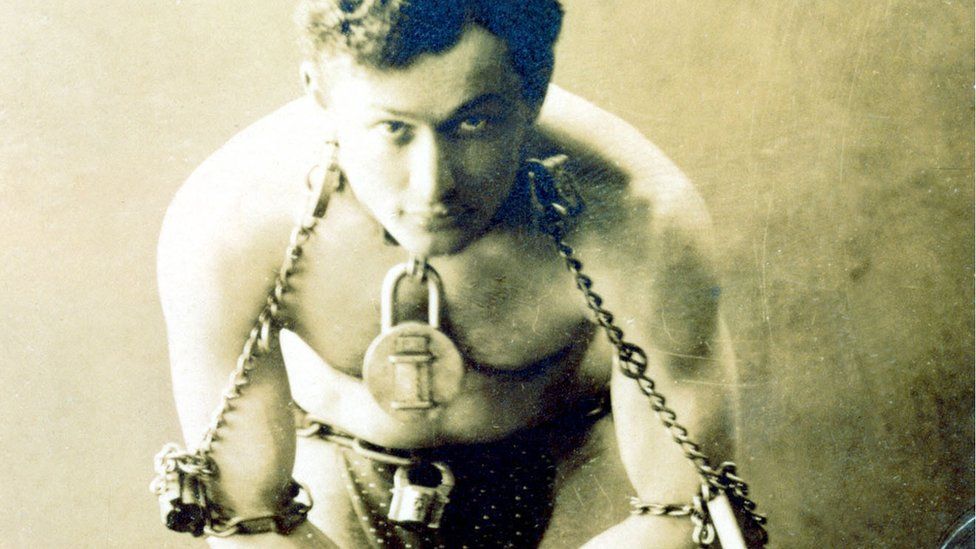 So is the stunt ever going to be done successfully?
"I think it is possible. I'm not 100% sure I'll do it again. I've got a cracked rib and need to recover from this one first. Then we'll sit down and have a chat - see where we go from there.
"My dad would much rather I took up golf. Maybe one day but not yet."
Follow @BBCNewsbeat on Twitter, BBCNewsbeat on Instagram, Radio1Newsbeat on YouTube and you can now follow BBC_Newsbeat on Snapchat