Many migrants don't want to stay in the first country they reach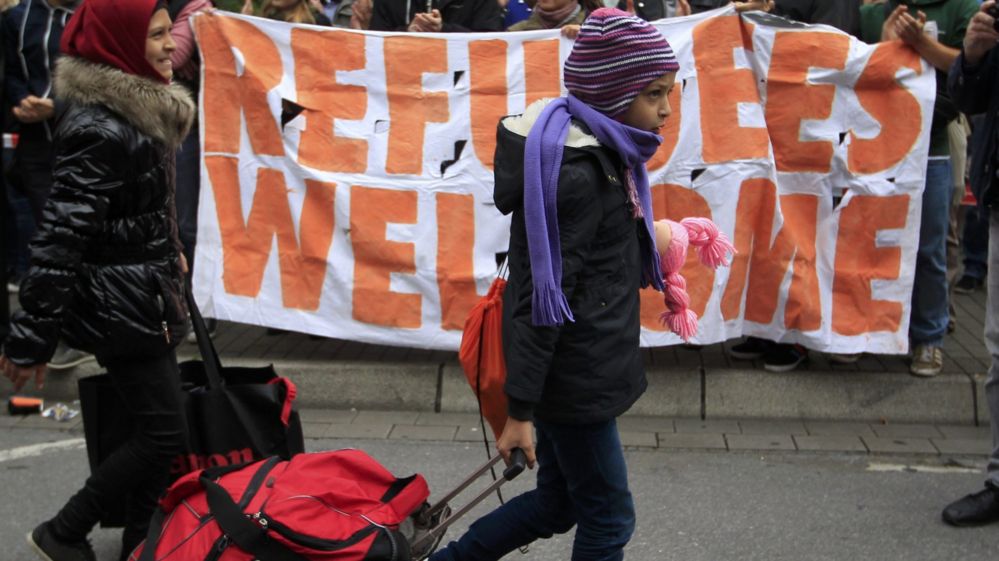 Thousands of refugees and migrants have travelled by bus, train and on foot this weekend heading for Germany.
Many, who were stopped from boarding trains in Hungary, had begun the long walk along a motorway towards Austria.
It signalled a key moment in the crisis gripping Europe. Thousands crossed the Austrian border, with one destination in mind.
Here are six reasons why so many migrants don't stop along the route, instead trying to reach Germany.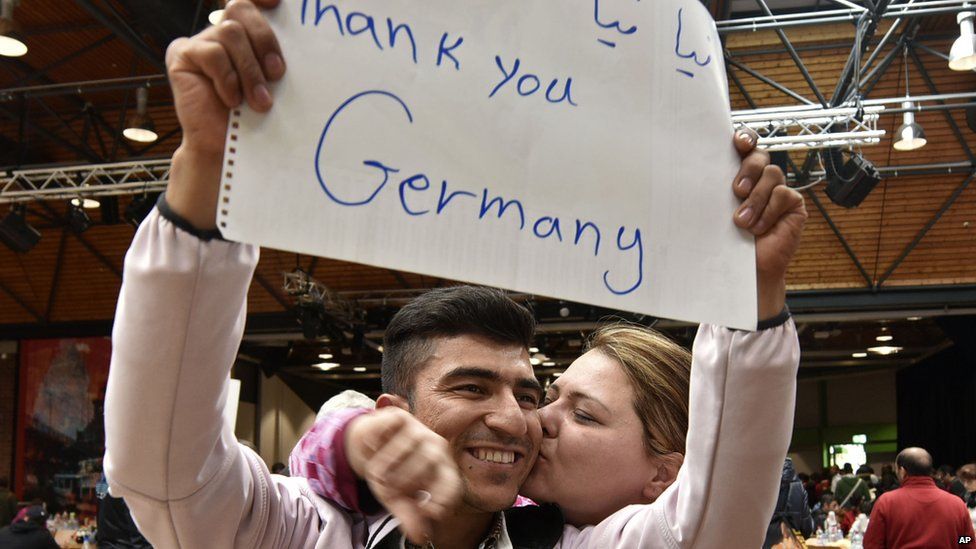 The Rules
Something called the Dublin Regulation requires that refugees apply for asylum in the first country they land in.
However, in August, Germany waived this European Union rule on asylum seekers from Syria, allowing them to register there regardless of where they first entered the EU.
Germany's reputation
Partly because Germany has waived the Dublin Regulation for certain migrants, many are now heading straight to the country.
It is the key destination for arrivals on European shores, and expects to take in 800,000 people this year.
Some on the political right say allowing so many migrants in sends the wrong signal.
The German Chancellor, Angela Merkel, is now experiencing a lot of love on social media with some calling her: "Mama Merkel, Mother of the Outcasts."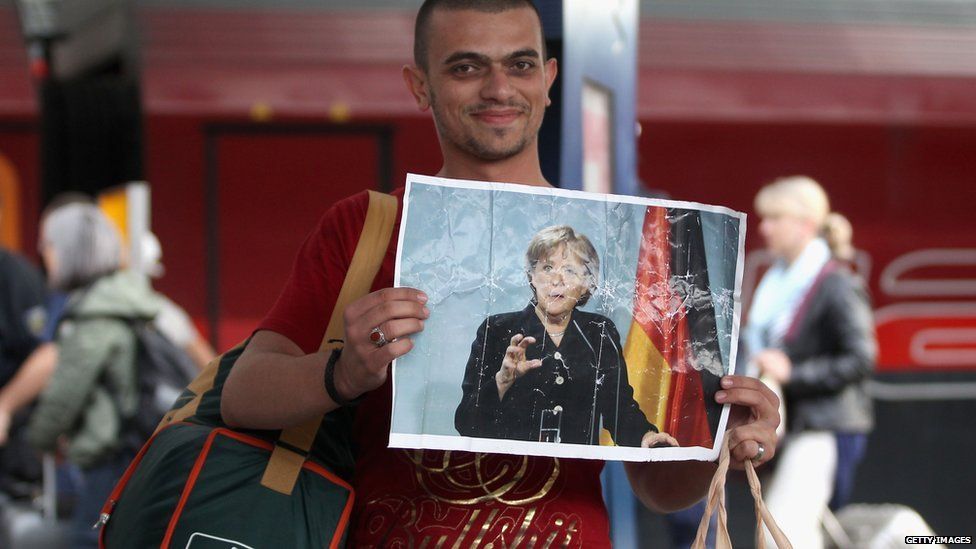 Angela Merkel has said Germany can cope with the influx of newcomers, but there have been disagreements within her coalition government.
The Welcome
On Saturday, Hungary said that while it had temporarily relaxed restrictions on the transit of asylum seekers, it was pressing ahead with plans to tighten border controls and could send troops to its southern frontier if parliament agreed.
A border fence is due to completed by 15 September.
Hungary is also arguing with its neighbours Austria and Germany over who should register thousands of asylum seekers.
Meanwhile, migrants are being greeted with cheering and sweets in Germany.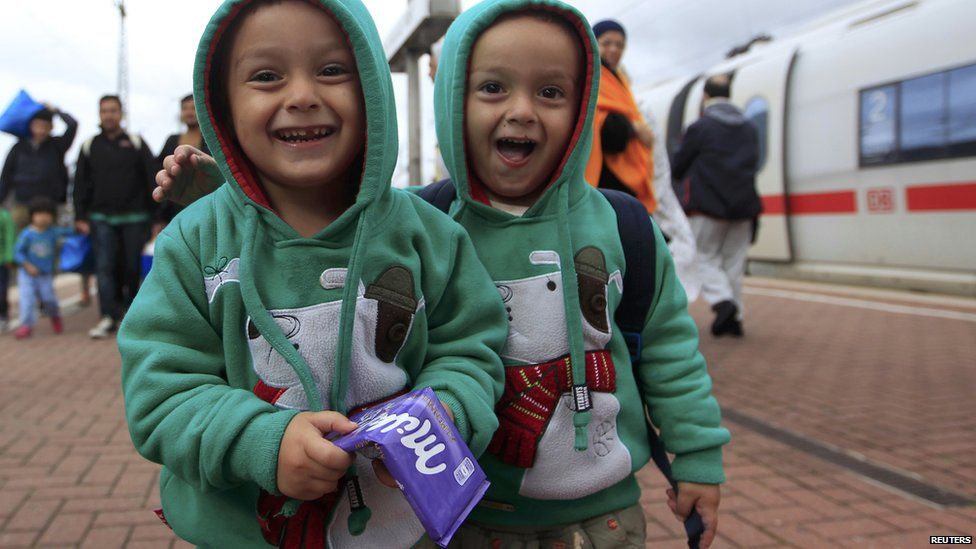 Overcrowding
Hungary has joined Greece and Italy as a migrant hotspot, overwhelmed by the numbers hoping to settle in the EU.
Reception centres in the "frontline" countries are overcrowded.
In many cases officials are struggling with a flood of asylum claims and migrants are left without food and water.
So, they want to move on, and quickly.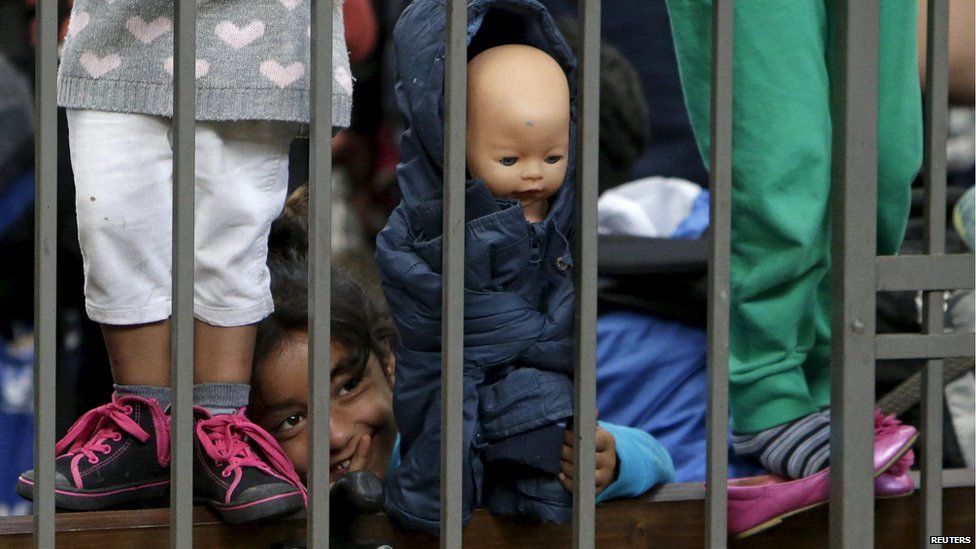 Potential for Settling
EU countries deport fewer than half of failed asylum seekers.
In 2014 only 45% of asylum claims were successful. For some nationalities almost all asylum requests were rejected.
It means that if you manage to reach a rich, welcoming EU country like Germany, even if your asylum claim is rejected you have a good chance of not being sent home.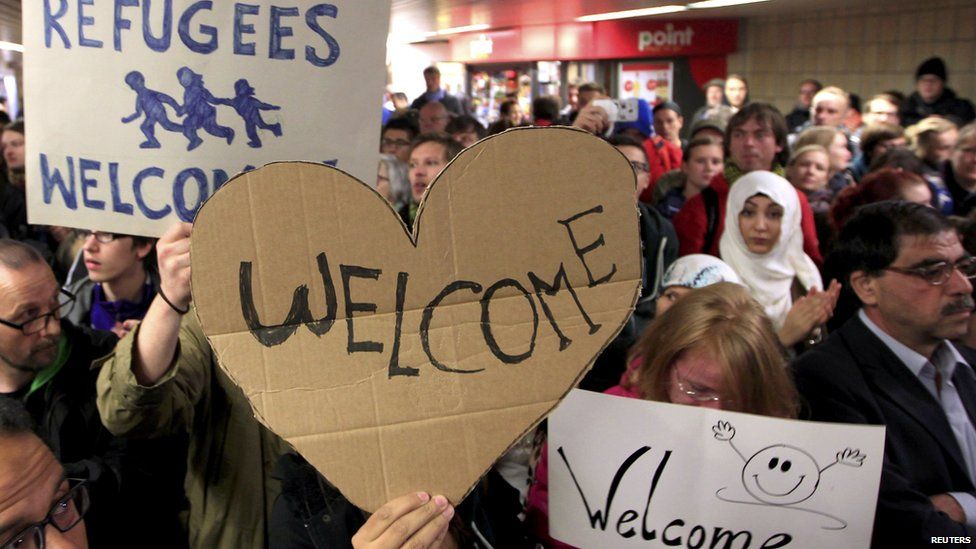 There is pressure now for the EU to agree on a list of "safe countries of origin", which would give a legal basis for sending more migrants home.
Many migrants arriving in Germany have fled poverty in the Western Balkans - they are not refugees.
There are calls for the EU to declare Serbia, Kosovo, Albania, Bosnia-Herzegovina and Macedonia all "safe".
Easy Access
As the crisis brews over Syrian refugees trying to enter European countries, questions have been raised over why they are not heading to wealthy Gulf states closer to home.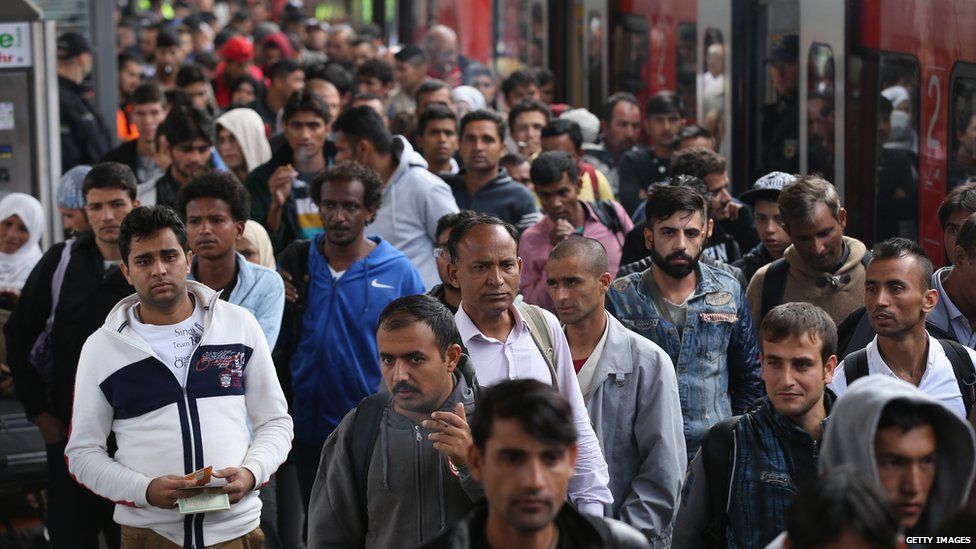 Although those fleeing the Syrian crisis have for several years been crossing into Lebanon, Jordan and Turkey in huge numbers, entering other Arab states - especially in the Gulf - is far less straightforward.
Officially, Syrians can apply for a tourist visa or work permit in order to enter a Gulf state.
But the process is costly, and there is a widespread perception that many Gulf states have unwritten restrictions in place that make it hard for Syrians to be granted a visa in practice.
Follow @BBCNewsbeat on Twitter, BBCNewsbeat on Instagram, Radio1Newsbeat on YouTube and you can now follow BBC_Newsbeat on Snapchat