This is the UK's first mental health centre for men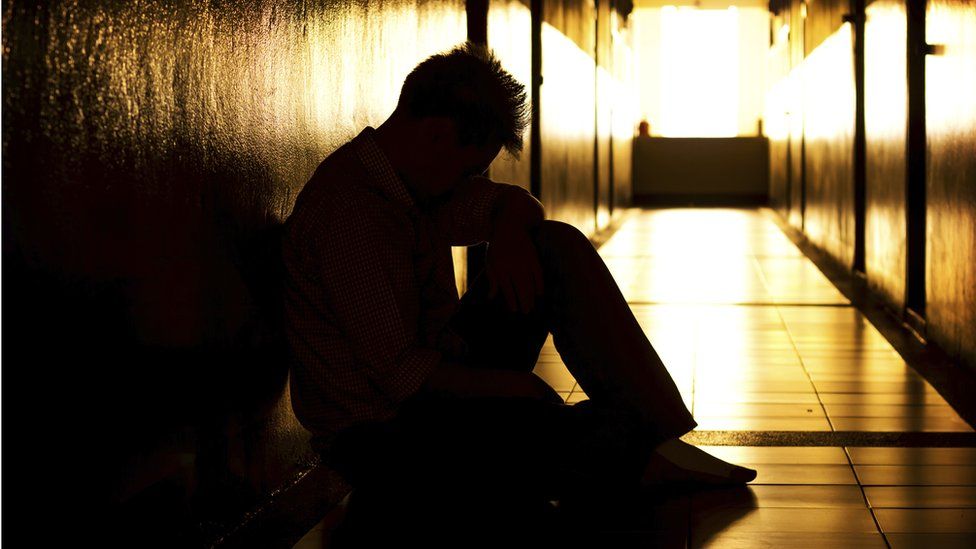 The UK's first male mental health centre has opened.
Suicide is the biggest killer of young men and the Eaton Foundation will help tackle that bleak fact.
The site has been set up in Burton upon Trent by Alex Eaton after his dad died.
Alex and his father both had mental health problems.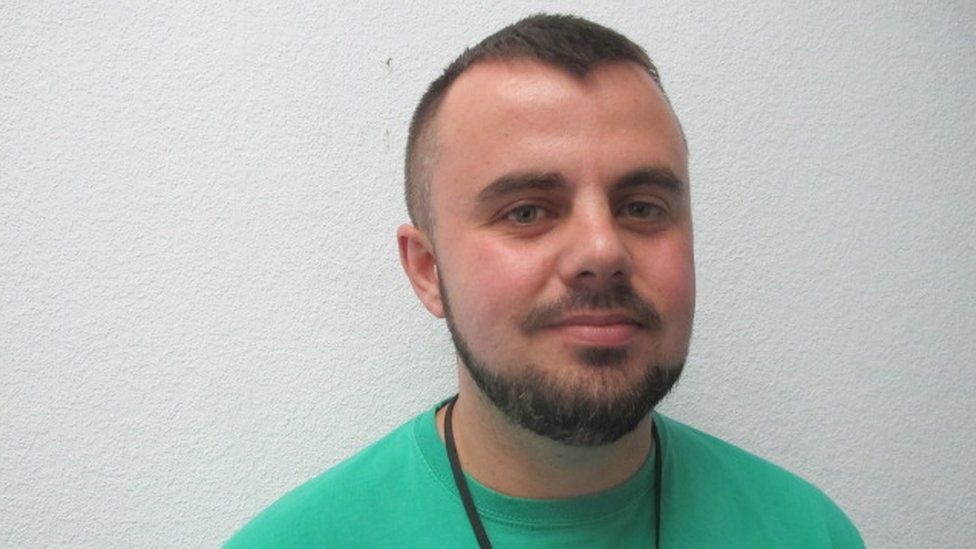 He took Newsbeat for a tour around the centre after he picked up the keys.
"We are the only one in the country and we are really proud of that," he said.
"I think it [male mental health] is a huge problem.
"It's like society puts on you as a man that you have to be strong. You have to fight through your problems. You can't be seen to be weak.
"When you have got mental health problems it's not that easy.
"When it seems you haven't got anybody to talk to... the problem obviously gets worse and worse. Negative things can come from it."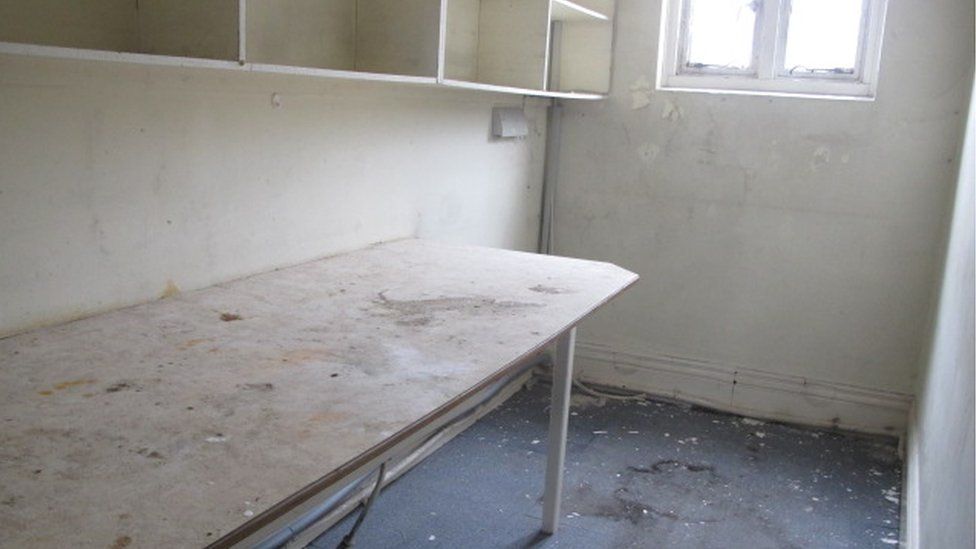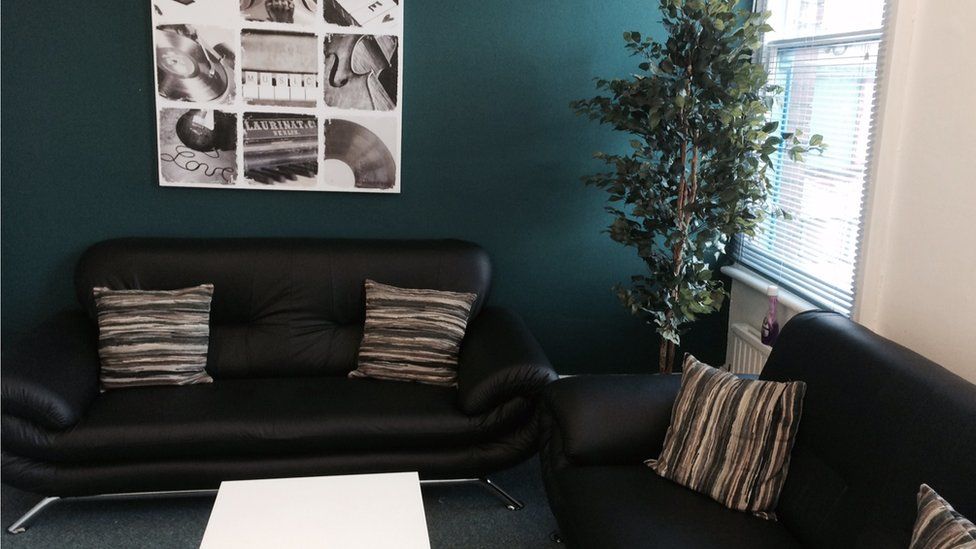 Alex told us about the inspiration behind the centre.
"My dad suffered from mental health problems, depression and addiction.
"When he left my stepmum his life spun out of control.
"He turned to drugs and drink. He went on a binge."
His dad died and Alex took it badly.
"It hit me really hard. I suffered with depression for about a year and I had to leave my previous employment.
They can see that our model is actually working
Alex Eaton
Eaton Foundation
"I didn't want it to beat me, even though at the time it looked like it was beating me. I'm too stubborn for that.
"One night me and my wife were just sitting and chatting and I thought what about if we started our own operation in the town to help people.
"So we bashed around some ideas around and then my wife jumped on the laptop and started making a website and from there it has just taken off.
"We've had a lot of funding local and national - like the lottery. They can see that our model is actually working."
Alex told us that he hopes the centre will prevent male suicide.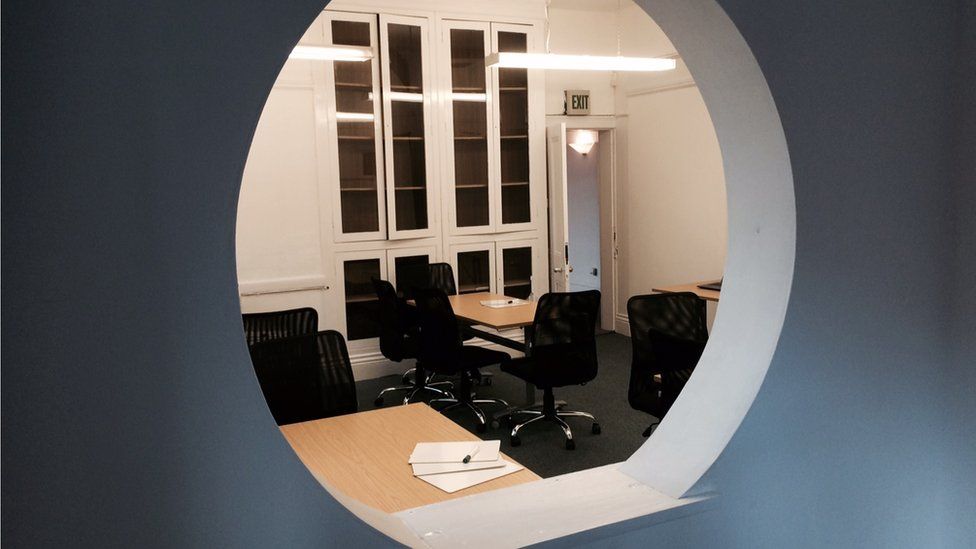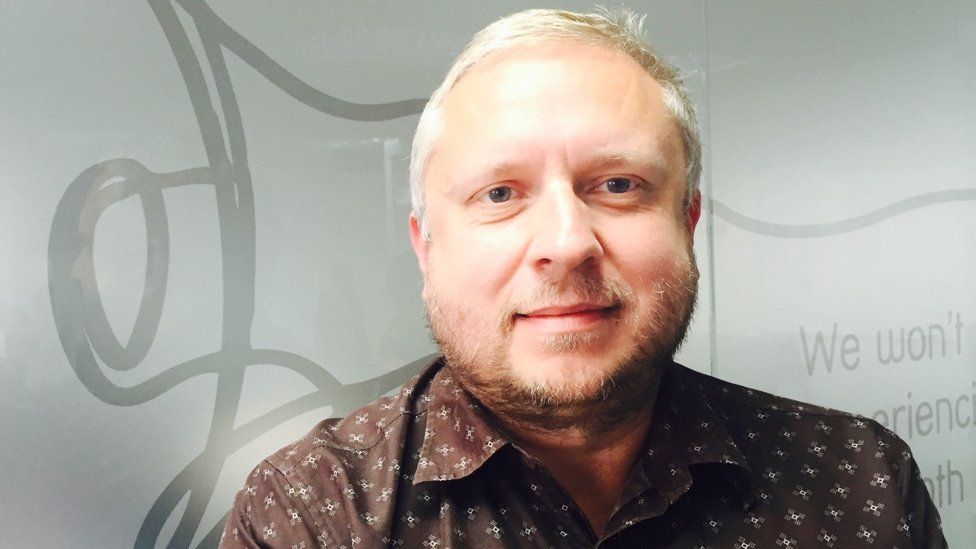 Stephen Buckley from the mental health charity Mind says it's a big problem.
"We lose 6,000 people a year to suicide a year in the UK and every one is a tragedy.
"The number of men who take their own lives is of particular concern.
"Suicide is the biggest killer of men under the age of 45 and, overall, men account for three-quarters of all suicides.
"Men talk less about their problems than women do, and instead might watch TV, play sport, or drink as a way of coping."
Alex hopes his new clinic can be one of many across the country.
The desire to roll the idea out across the country is a good one, according to the charity CALM, which works to stop young men killing themselves.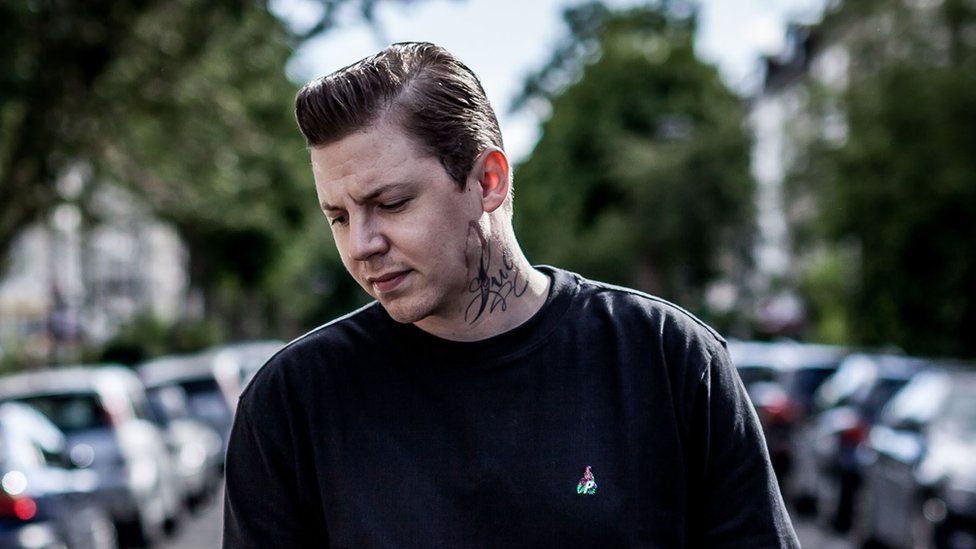 Its boss Jane Powell told Newsbeat that she was shocked that it's the first of a kind.
"I think the idea is inspired and totally obvious and it's amazing that it's not been done before.
"Seventy-eight per cent of suicides in the UK are male. To think about them in a holistic way in one place is a great idea.
"Well women clinics have been going a long time and it's an invitation for women to get services.
"This is an invitation for guys and I do hope it's the start of many hundreds [around the country]."
If you are affected by the issues in this article please look at BBC Advice.
Follow @BBCNewsbeat on Twitter, BBCNewsbeat on Instagram, Radio1Newsbeat on YouTube and you can now follow BBC_Newsbeat on Snapchat