Refugee crisis: How different countries have responded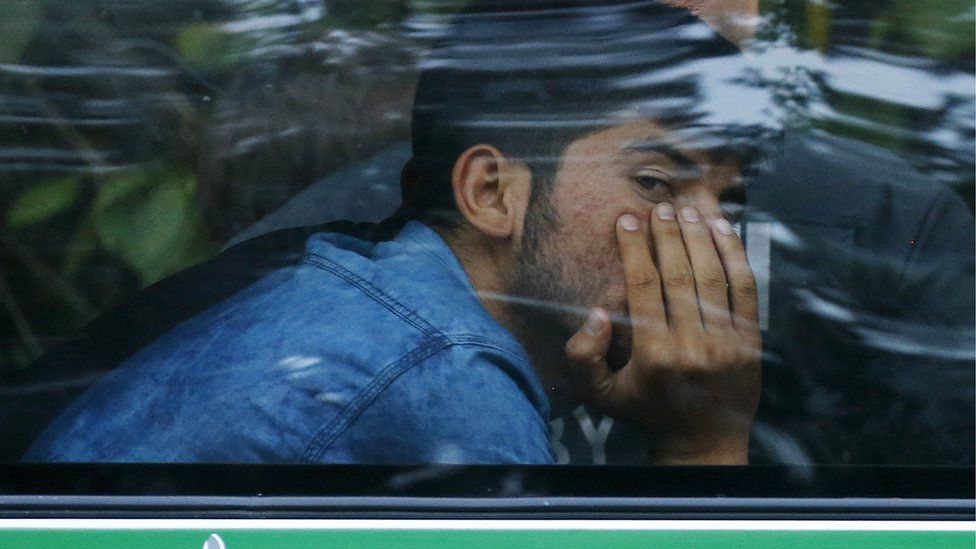 Thousands of people from states in the Middle East and Africa hit by war and conflict have been trying to get to Europe this year.
Almost treble the number of refugees were detected at the EU's borders in the first seven months of 2015, compared to 2014.
In the UK Prime Minister David Cameron has said he wants to stop people getting in "without permission".
We look at the response to the crisis in different countries across Europe.
Germany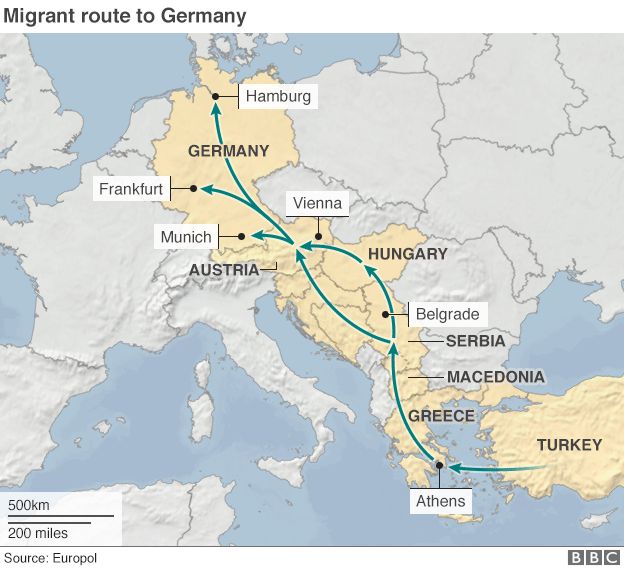 Germany is expecting the number of asylum seekers it receives to quadruple to about 800,000 this year.
But pro-refugee rallies have been held across the country welcoming new arrivals from across Europe and beyond.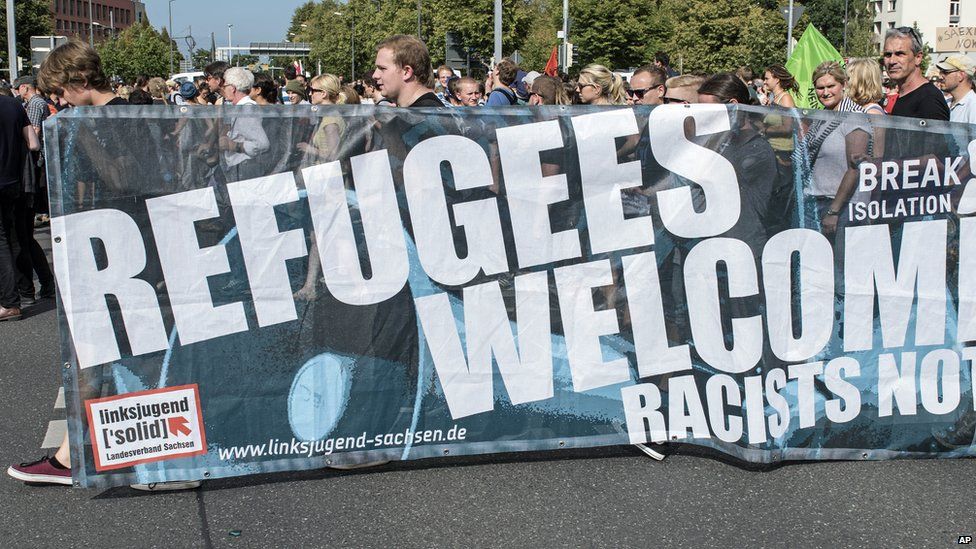 Pro-migrant banners were held up at German football league matches.
However, German Chancellor Angela Merkel has called on other European Union countries to take a greater share of the refugees arriving and says her government is struggling to cope.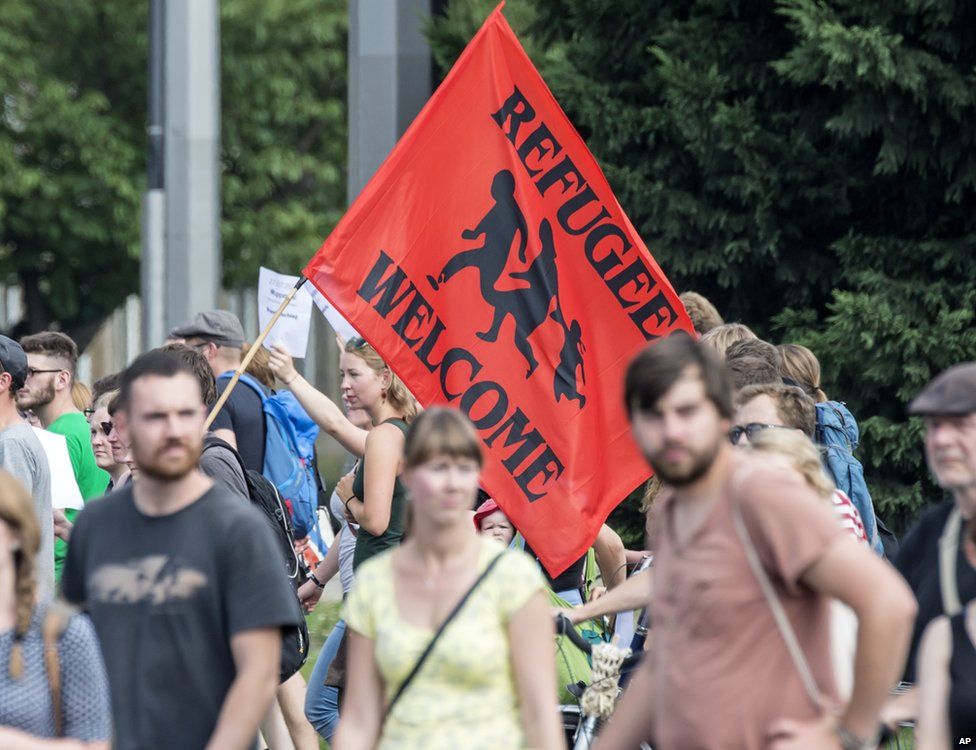 Germany has also witnessed more than 100 arson attacks on asylum shelters.
Last weekend, more than 30 police officers were injured in fights in the eastern town of Heidenau, near Dresden, when a protest against a refugee shelter got out of hand.
And in Goslar supporters of the far-right Die Rechte political party gathered to protest against a welcome policy towards foreign migrants.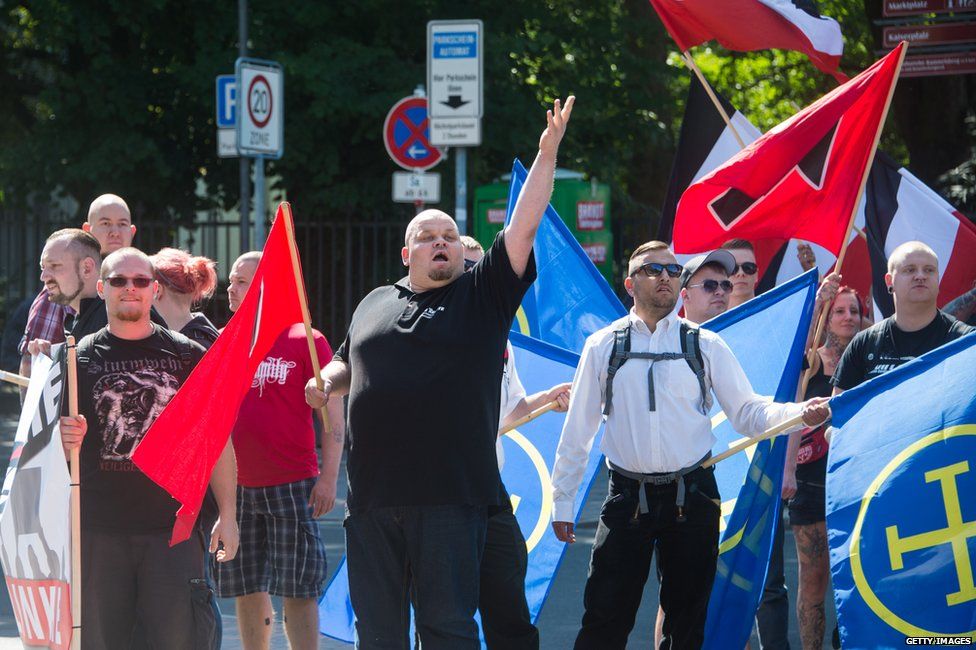 Austria
Pro-migrant rallies have been held after the bodies of 71 people were found in the back of a lorry.
Four suspects have appeared in court in connection with their deaths.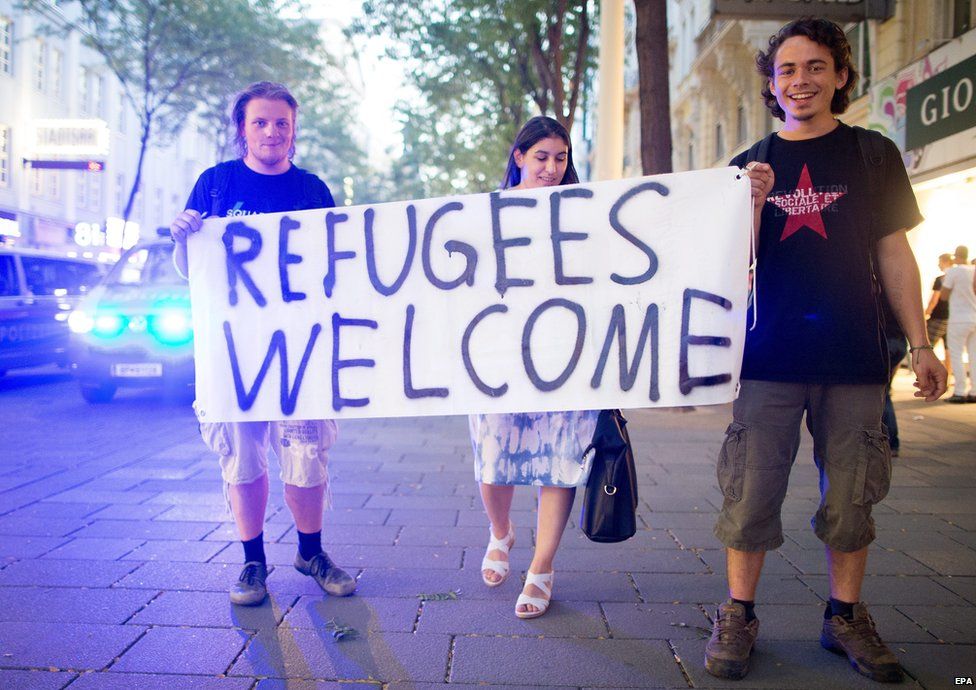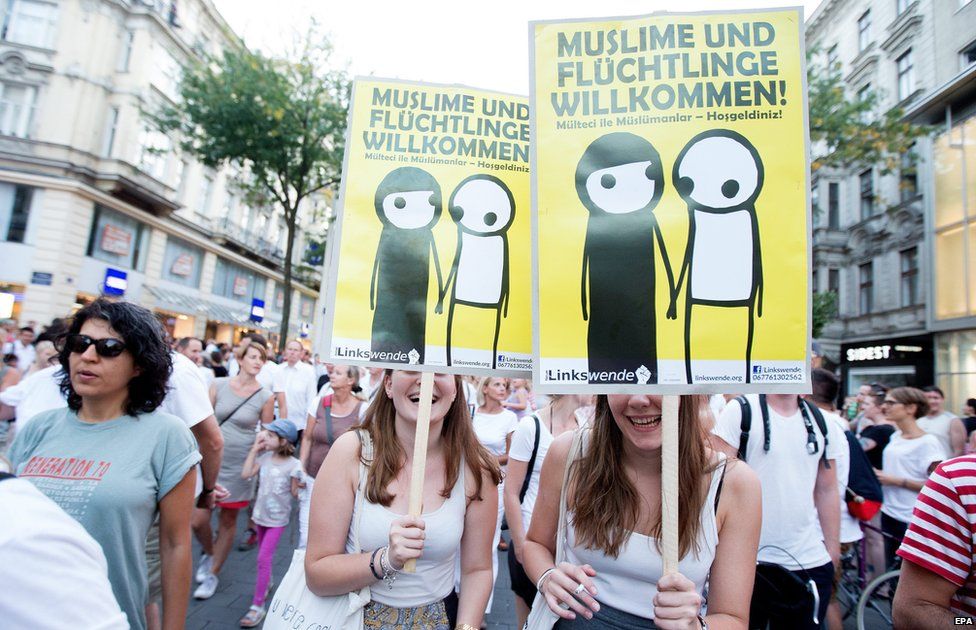 Hungary
This is one of the first European countries reached by people travelling from the Balkans.
A 100-mile razor wire fence has now been built to keep migrants away from the country's border with Serbia and Romania.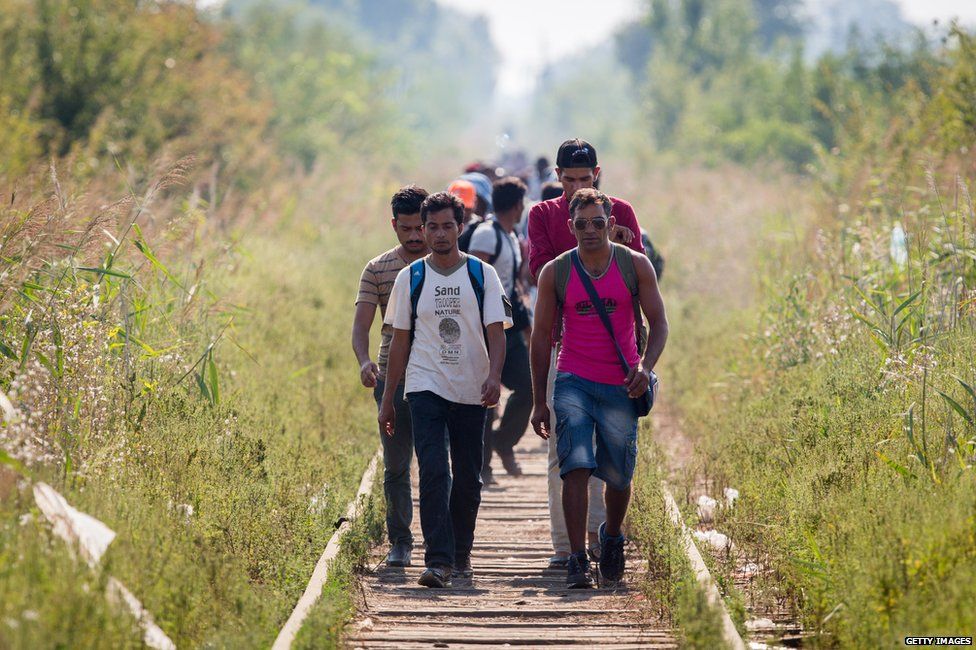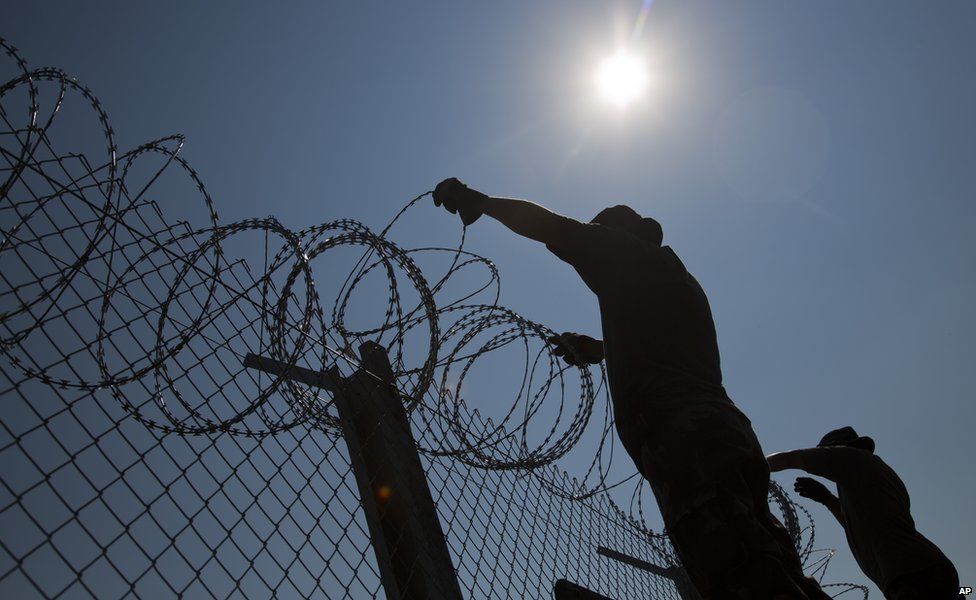 After entering Hungary, large numbers of people have been trying to reach Austria and Germany by train.
In the capital Budapest, Keleti station was shut on Tuesday after around 500 migrants tried to board a train to Vienna.
Keleti rail station has now been reopened, but migrants aren't allowed inside.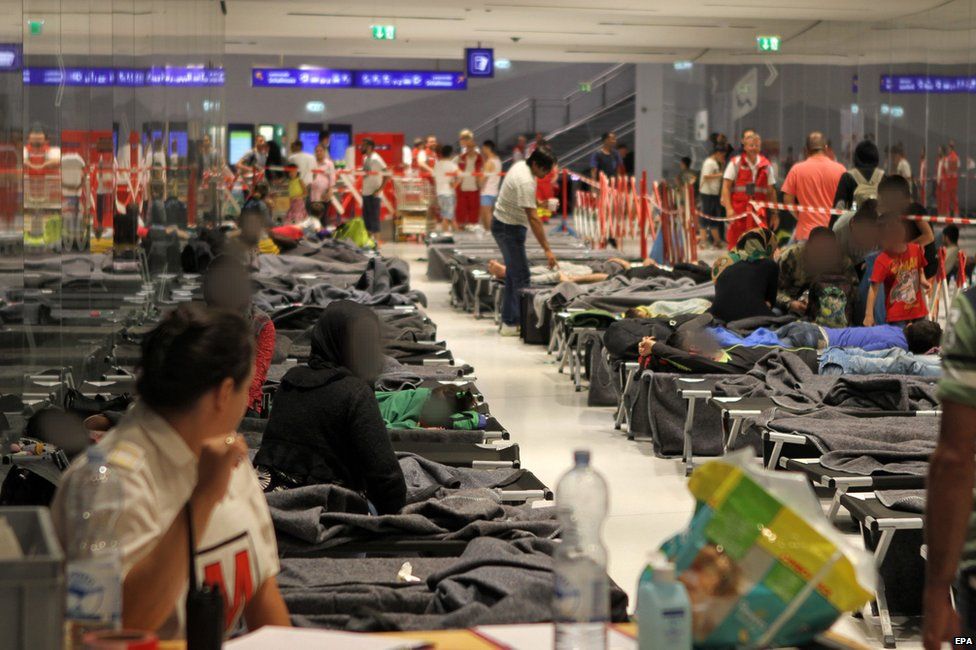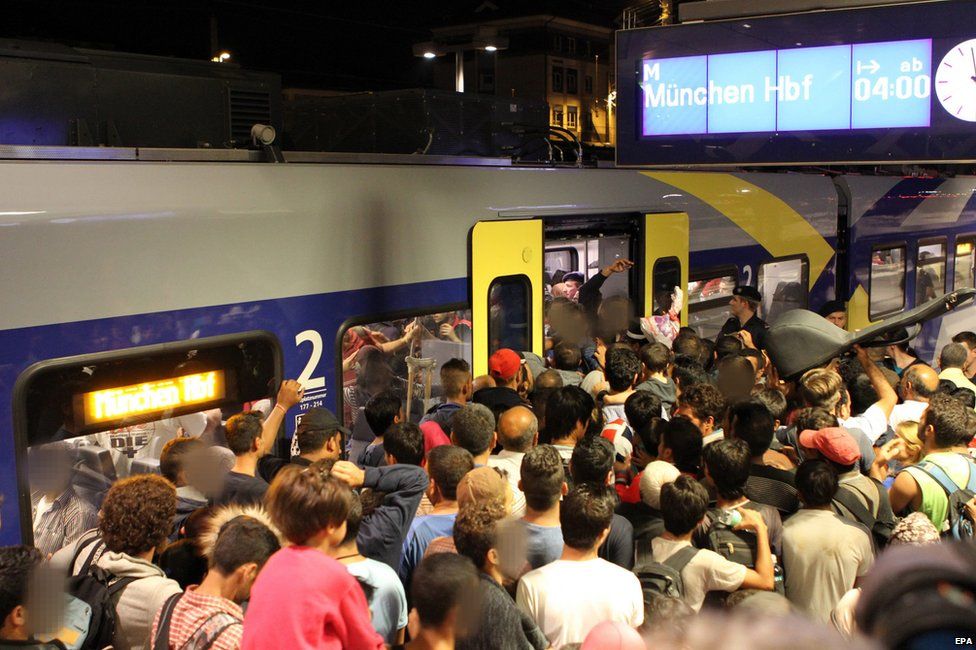 Different countries across Europe have set their own limits on how many migrants they'll accept.
Iceland
More than 10,000 people in Iceland have said on Facebook that they're ready to welcome Syrian refugees into their homes.
It's after the government there said it'd only let in around 50.
Greece
One couple saved a Syrian refugee after spotting him in the sea on the way back to Kos after a trip to the island of Pserimos.
He was one of more than 134,000 people who've arrived in Greece from Turkey so far this year.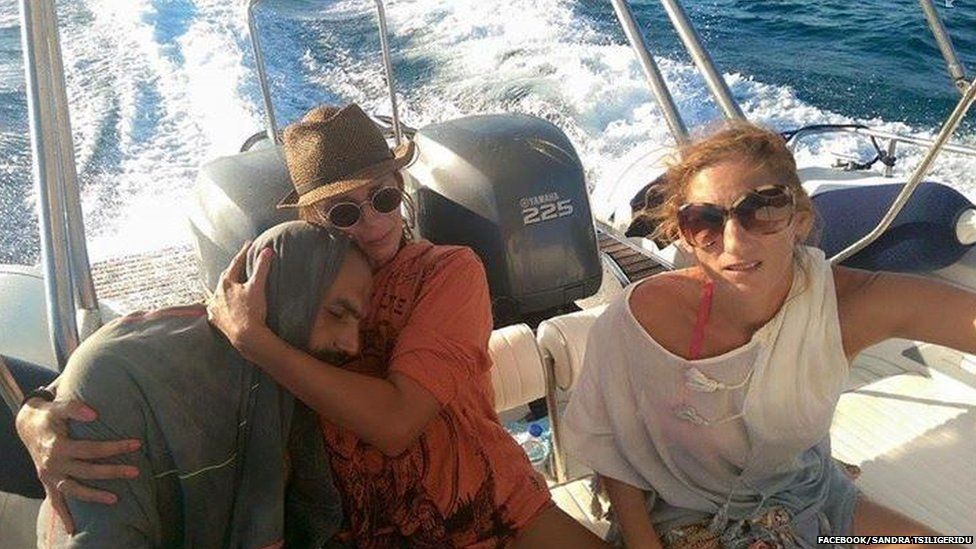 Nearly 250,000 people have crossed the Mediterranean to Europe.
Around 2,300 have died trying.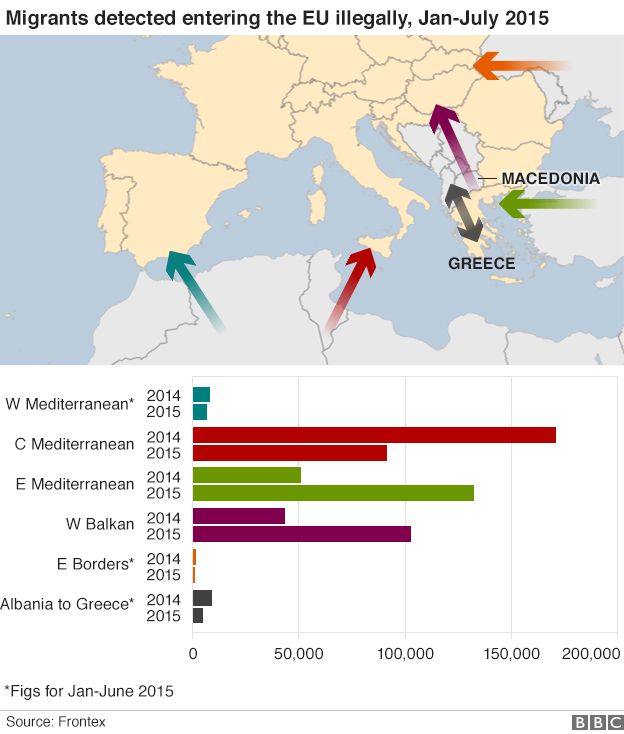 Follow @BBCNewsbeat on Twitter, BBCNewsbeat on Instagram, Radio1Newsbeat on YouTube and you can now follow BBC_Newsbeat on Snapchat