Where have all the clubbers gone? Four answers to that question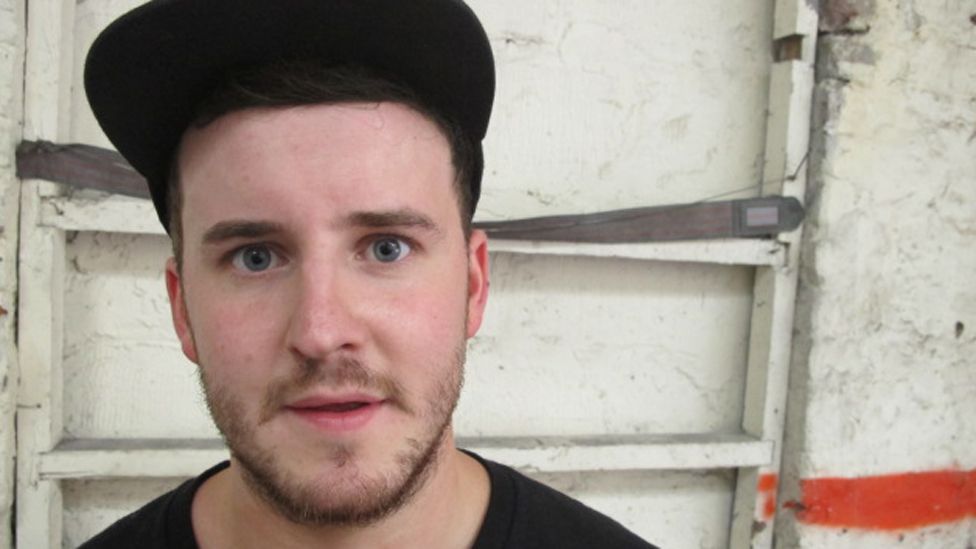 Young DJs and promoters talk to Newsbeat about how the club scene has shifted away from nightclubs.
It's after we revealed figures which suggest UK clubs are closing at an "alarming rate".
Almost half have shut their doors in the past 10 years, according to the Association of Licensed Multiple Retailers.
Kate Nicholls from the ALMR reckons in some towns "they are gone for good and we are never going to get them back".
But there's a genuinely hopeful feeling about the alternatives to traditional big-name clubs.
Hugo Monypenny, the abandoned space promoter
I run Selective Hearing, a Manchester and Leeds club night. We move away from running nights in the standard club settings and instead use different spaces - be they garages, disused furniture warehouses or warehouses in the middle of industrial estates. The joy of it is going to a space that you would never expect to dance in.
The big clubs aren't as much fun for me because they are so regimented and there are so many rules. People are being drawn away to places like my night because there is no intimacy in the large venues. People prefer it intimate. Manchester has a strong underground scene that thrives on events in places like this.
The joy of it is going to a space that you would never expect to dance in
This isn't about making shed loads of money. If you wanted to do that you would run student nights and commercial nights.
We do it because we love the music we put on.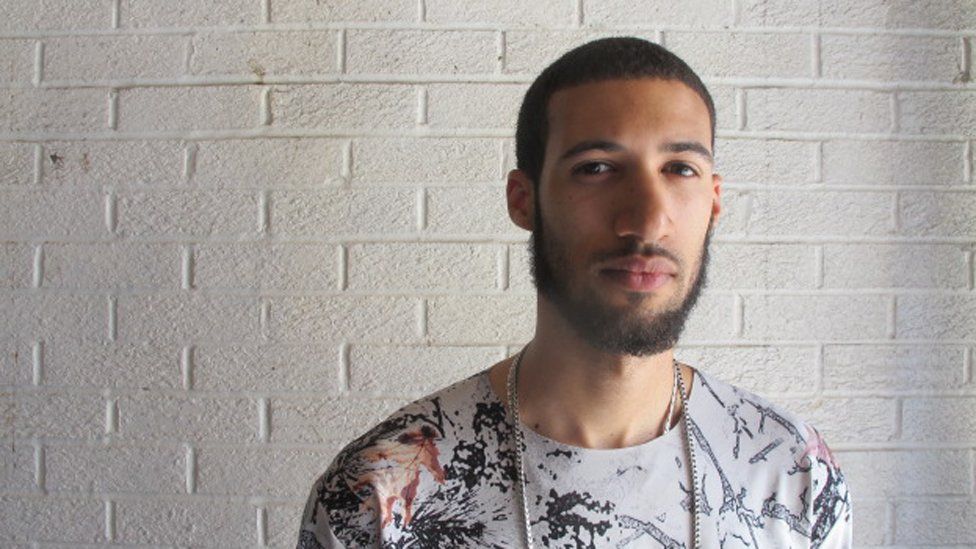 Visionist, DJ and producer
I think it's the year of the individual. Back in the day you had to go to the clubs to be part of a scene.
Now with the internet you can just put your music online and message a bunch of people around the world. Before you know it you have a scene.
The club has become unimportant at the beginning of getting [the music] out there. You used to have to get your tune to the DJ, now you don't. If you make sure it's promoted enough then you can get hundreds of thousands of hits.
More than double my shows are in Europe. I would like to play more cities in England and I think it is a problem.
There was a big scene for this type of music back in the day so why not now?
Maybe it's a lack of venue. In student towns it seems to be less about music [than in the past].
UK dance music won't die but new UK dance music could die.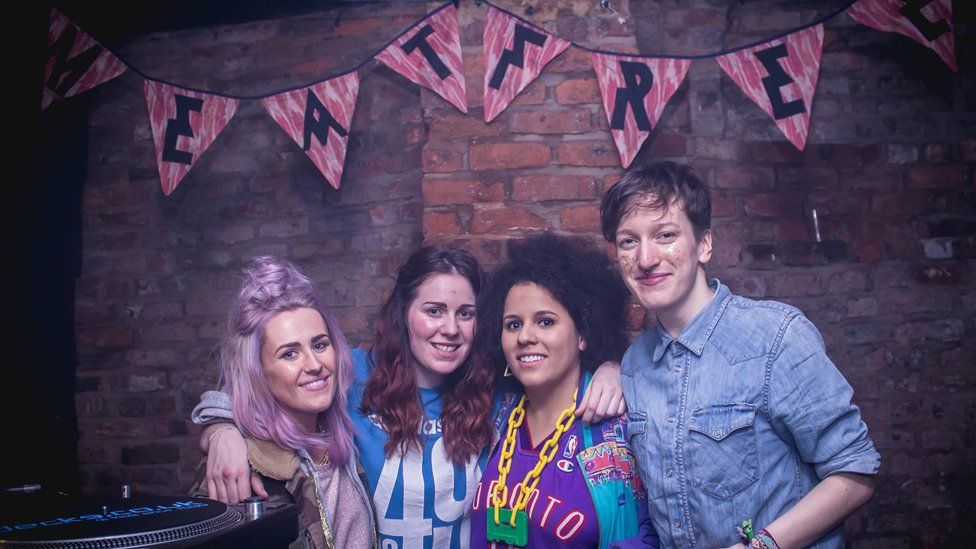 Meat Free, pay-as-you-club
We operate some parties on a "pay what you want" basis.
We don't dictate a door charge and ask people to only pay what they think the night to be worth. This makes us work extra hard and ensures we never rest on our laurels.
People often come up to us at the end of the night and pay extra if they've had a really good time.
We wanted to do this so that we could give some element of control back to clubbers in a world of more regimented, mass-produced, commercial clubbing.
We started because we were a bit fed up with attending "serious" techno nights surrounded by snobs and beard-strokers and wanted to offer something different.
People often come up to us at the end of the night and pay extra if they've had a really good time
There's nothing worse than seeing a club close down or even just a night fail. The scene must contribute massively to the economy let alone to art and culture.
There's no doubt that the scene has become somewhat sanitised over the years.
People will always yearn for those legendary Manchester underground parties of the past, but even unofficial raves these days are pretty well organised, with hired-in portaloos.
We want people to come in and forget about how they look and what's going on outside - you come to Meat Free to dance! We use a lot of glitter, decorations and inflatables. Our punters seem to love it.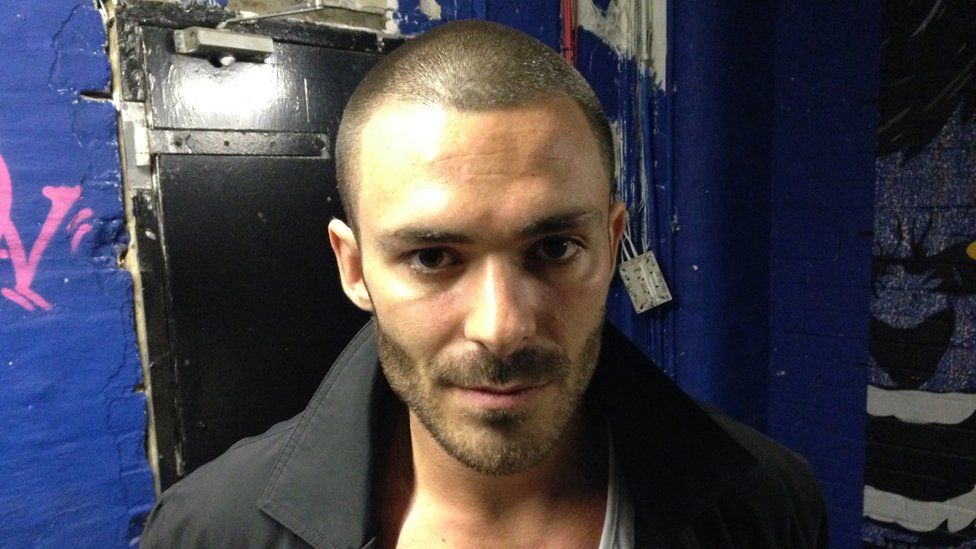 Kris Arnaoutis, the warehouse entrepreneur
I just got the lease for a warehouse place with my brother Nickos. It's in Manchester and is called Hidden and is going to be 650 capacity when it's open.
It's on industrial estate and you won't get people just passing by.
You will get people coming who are there for the music. We want to keep it as raw as possible.
For our sort of music it is perfect... it's going down the Berlin route and we want to keep it as underground as possible.
Here at our warehouse you could come in anything you want to wear and you would feel comfortable.
Everyone is friendly and the atmosphere is going to be totally different.
Follow @BBCNewsbeat on Twitter, BBCNewsbeat on Instagram, Radio1Newsbeat on YouTube and you can now follow BBC_Newsbeat on Snapchat