Five things you may not know about Iran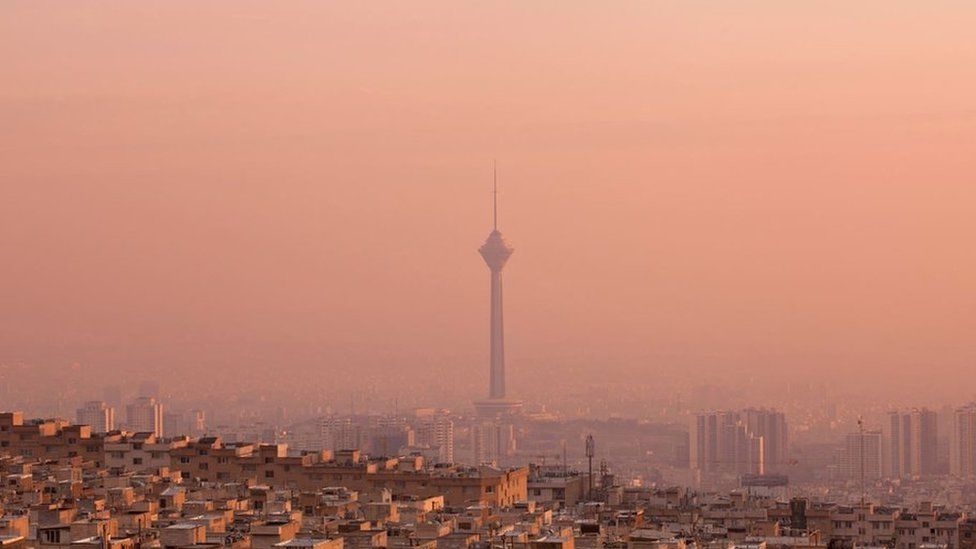 Until now The Foreign Office thought there was an "unacceptably high" risk for British people travelling to Iran.
But the recent nuclear deal between Iran and western powers has changed their minds.
The government is still urging tourists to avoid certain areas, especially along Iran's borders.
But the vast majority of the rest of the country is now considered safe for Britons to visit.
So if you're tempted to take advantage of this thaw in diplomatic relations, here are five things you might not know.
1. You can ski there
That's right. Despite being in the Middle East, Iran boasts the Alborz mountain range, which has a number of ski resorts, with some being among the highest in the world.
But because of the country's strict laws on men and women mixing together, there are separate queues at the lifts.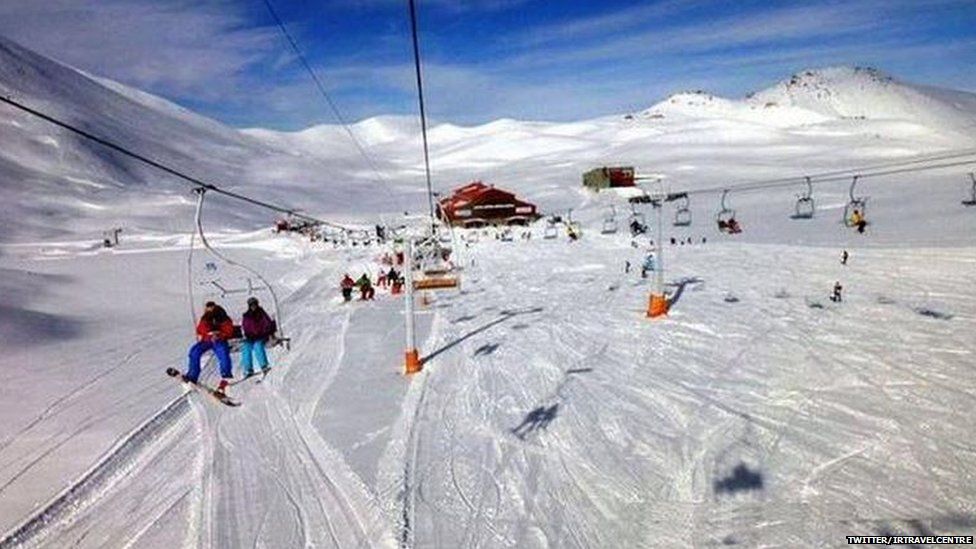 2. 60% of the population is under the age of 30
Young people form one of the most politically active groups in Iran, meaning they often have a big say in the outcome of elections.
They sometimes speak out against the lack of jobs available to young people.
There's also a healthy underground music scene, as artists have to get official approval from the Ministry of Culture and Guidance, in order to perform.
3. There are a lot of cool buildings
Iran's architecture dates back more than 7,000 years.
UNESCO (United Nations Educational, Scientific and Cultural Organisation) also lists a number of sites in Iran on its world heritage list.
Looking at these pictures, you can see why.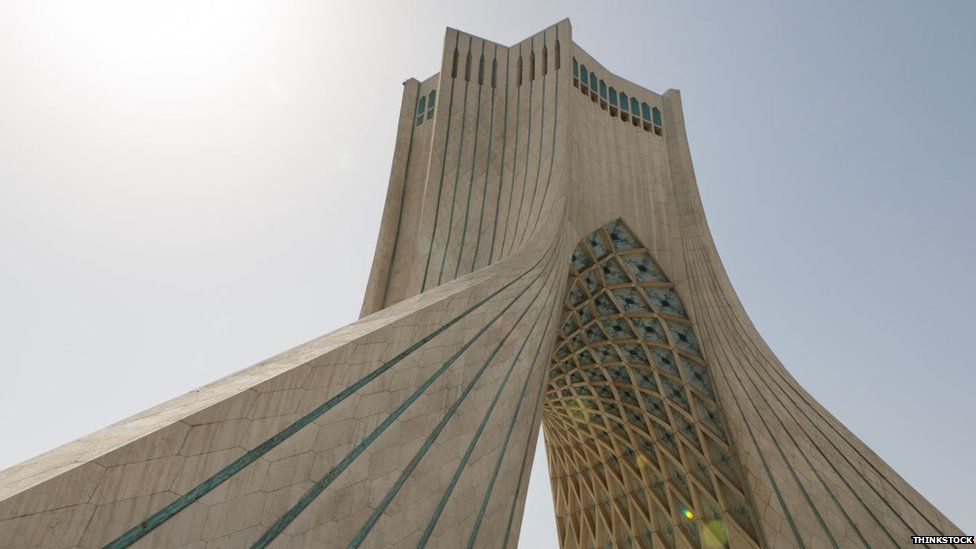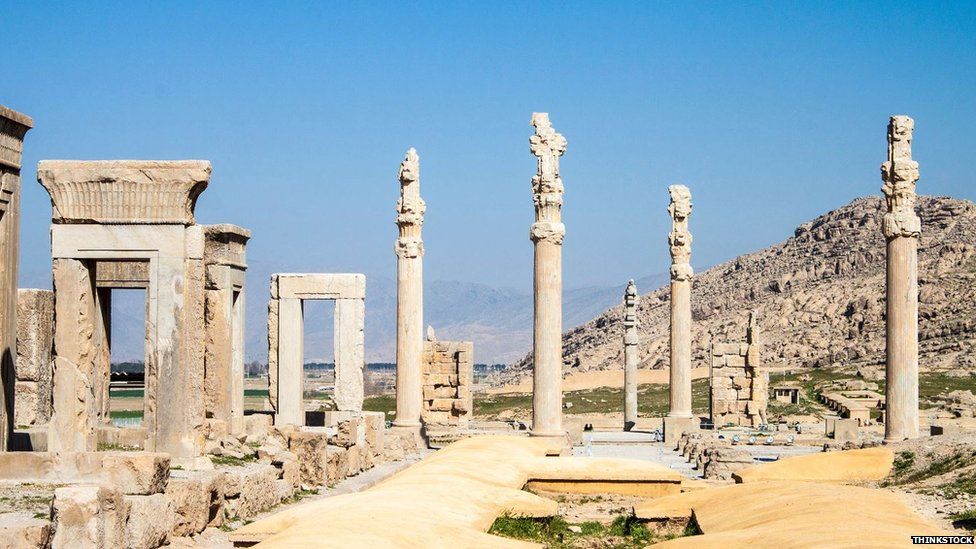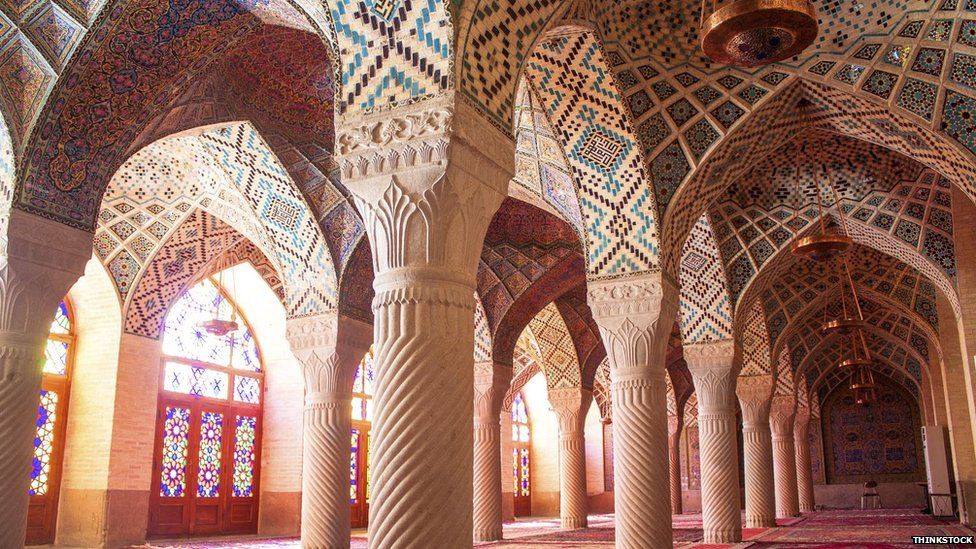 4. It was the first place to have a condom factory in the Middle East
While we're talking about cool buildings, The Keyhan Bod plant was the first state-funded condom factory in the Middle East.
It produces millions of condoms every year, in numerous shapes, colours and flavours.
It was set up as the Government tried to deal with a rapidly growing birth rate a decade ago.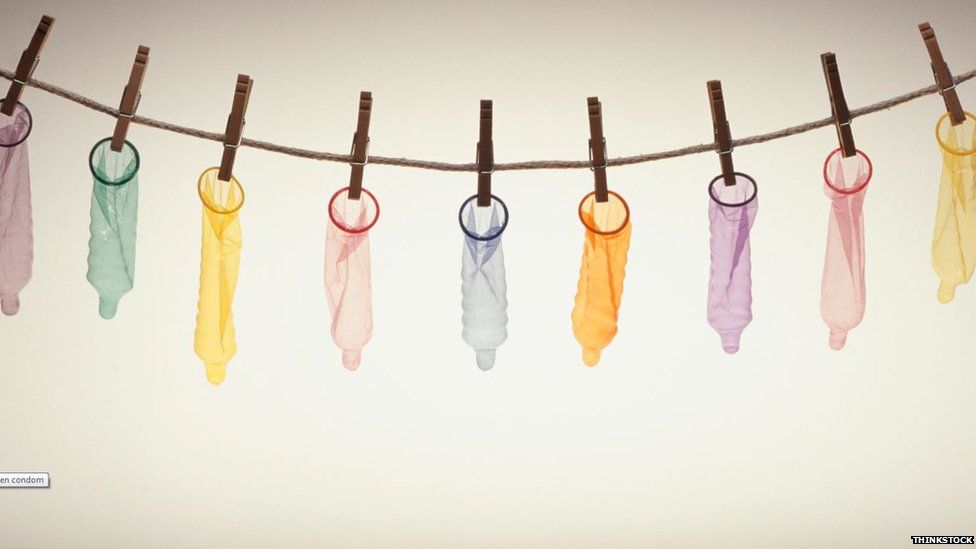 5. Iran has the highest rate of nose surgery in the world
According to local reports, every year, as many as 200,000 women go to cosmetic surgeons to get the sizes of their noses reduced, as well as have the tips raised.
It's thought they want to achieve a more "western look", despite a law requiring them to have their hair concealed in public by hijab.
Iran is still still a very conservative country with one of the highest rates of execution in the world.
The UK Embassy is still closed in Tehran, so in emergencies British tourists would have to use other EU embassies.
Despite relaxing its advice on visiting the country, the Foreign Office says Britons should still "consider carefully the risks of travelling to Iran".
Follow @BBCNewsbeat on Twitter, BBCNewsbeat on Instagram, Radio1Newsbeat on YouTube and you can now follow BBC_Newsbeat on Snapchat