What life's like for young people under so-called 'Islamic State'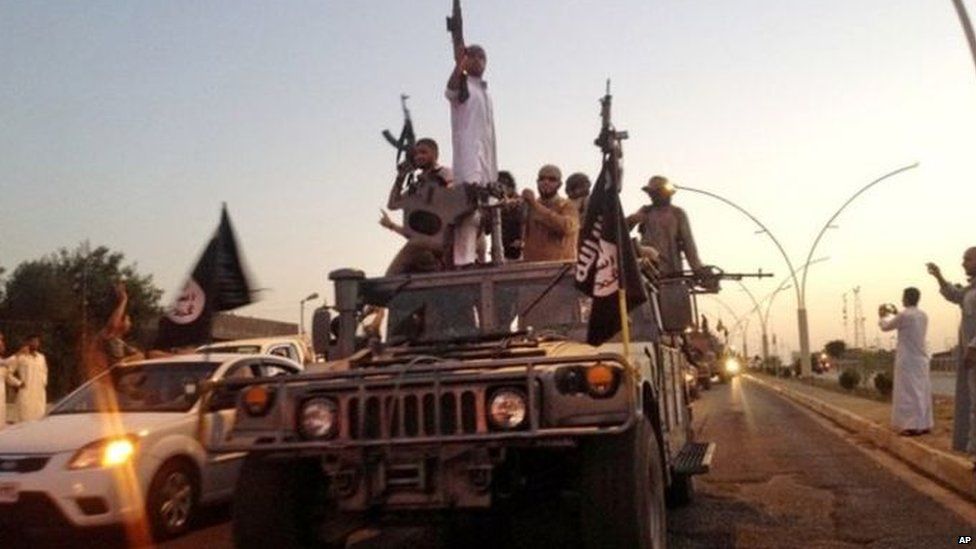 Prime Minister David Cameron has warned that young Britons joining IS will end up as "cannon fodder".
So what is life like for young people living under the rule of so-called Islamic State in Syria and Iraq?
Journalists going there face huge dangers, so it's difficult to get first-hand information.
Secretly filmed videos, social media posts and IS propaganda have revealed life under the jihadists' rule though.
For the men and boys who reach IS-controlled territory, they are recruited and trained to become jihadi fighters and sometimes to carry out suicide bombings.
Last month, a 17-year-old from West Yorkshire was one of four IS recruits to blow themselves up at an oil refinery in Iraq.
Talha Asmal is believed to be Britain's youngest suicide bomber.
"He was ordered to his death by so-called Isis handlers and leaders too cowardly to do their own dirty work," his family in Dewsbury said.
Some experts have warned that many Western recruits are used as "cannon fodder" - badly trained fighters thrown into battle with little chance of survival.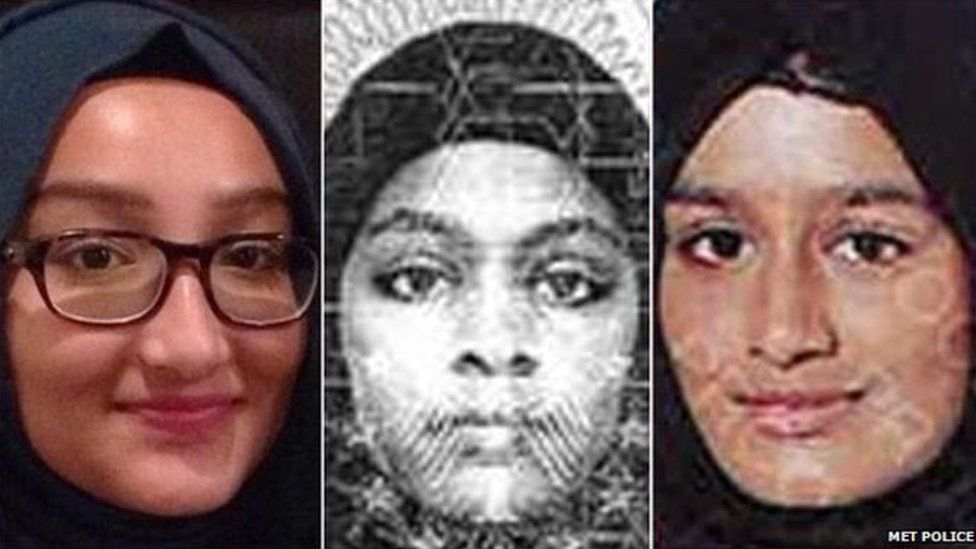 For women joining IS, Western freedoms are immediately withdrawn.
"It is always preferable for a woman to remain hidden and veiled, to maintain society from behind this veil," says an English translation of an IS document.
Women are treated as possessions. They have to be fully covered up in black, head to toe, and are not allowed to leave the house unless with a male relative.
Girls can marry at the age of nine and should ideally have husbands by 16 or 17.
Fashion shops and beauty salons are referred to as the work of the devil.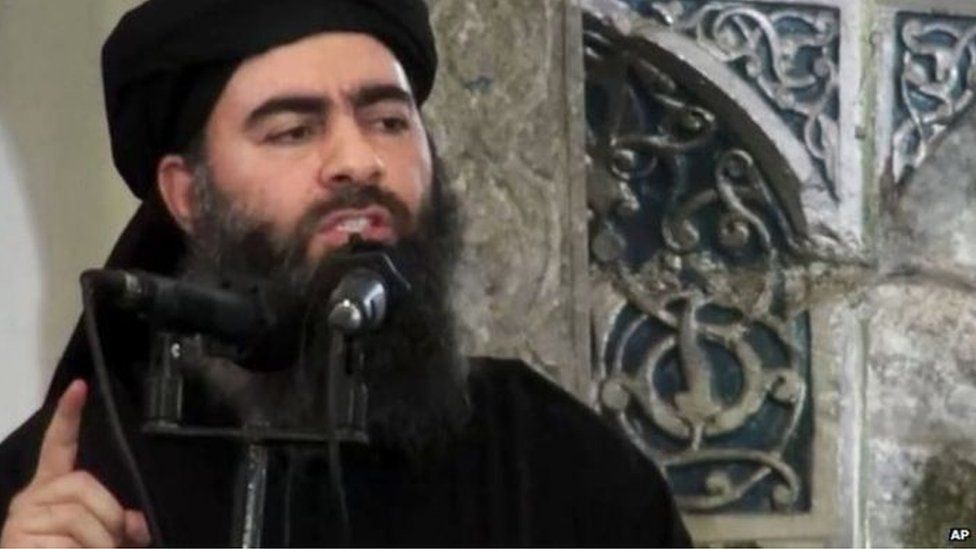 Beheadings, amputations and flogging are common punishments and many live in fear of falling foul of IS's extreme (some say "perverted") interpretation of Islamic law.
Highly publicised atrocities and acts of destruction are deliberately staged to demonstrate the group's ruthlessness and instil fear.
An IS video released last week showed a boy beheading a Syrian soldier as an adult militant looked on.
It's reported that children are shown videos of beheadings and then taught how to cut off heads by practising on dolls.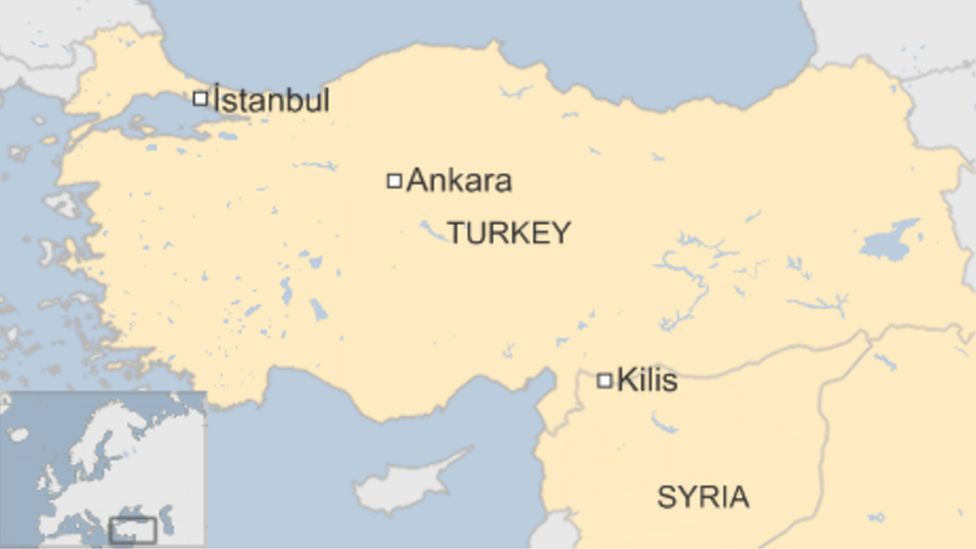 IS has also stoned some prisoners to death, thrown others from buildings, burned a captured Jordanian pilot alive and drowned men in a cage.
Despite the brutality, about 700 British people are estimated to have travelled to Syria and Iraq to join IS militants.
A small but increasing number of families, including young children, have also travelled to the region.
Foreigners who change their minds and want to leave IS may find it extremely difficult and dangerous to escape.
They might also face prison if they do reach home.
Follow @BBCNewsbeat on Twitter, BBCNewsbeat on Instagram, Radio1Newsbeat on YouTube and you can now follow BBC_Newsbeat on Snapchat