Mhairi Black's first speech: Five things we learned
It's not often you have an MP trending. But then Mhairi Black is no ordinary politician.
The 20-year-old Scottish National Party politician is the country's youngest MP and she made her first speech in the House of Commons on Tuesday.
She's been getting rave reviews from outside parliament, as well as inside.
MPs were told to stop applauding when she finished speaking (there's a no clapping rule because it's seen as an interruption).
Here are five things we learned from Mhairi's first speech...
She's not afraid to make light of her youth
"Firstly in my maiden speech I want to pay tribute to my predecessor Douglas Alexander," Mhairi opened, as per tradition for newly elected MPs.
"He served the constituency for many years. After all, I was only three when he was elected."
(Cue much laughter.)
She did go on to commend him for the "dignified" way he behaved during the election.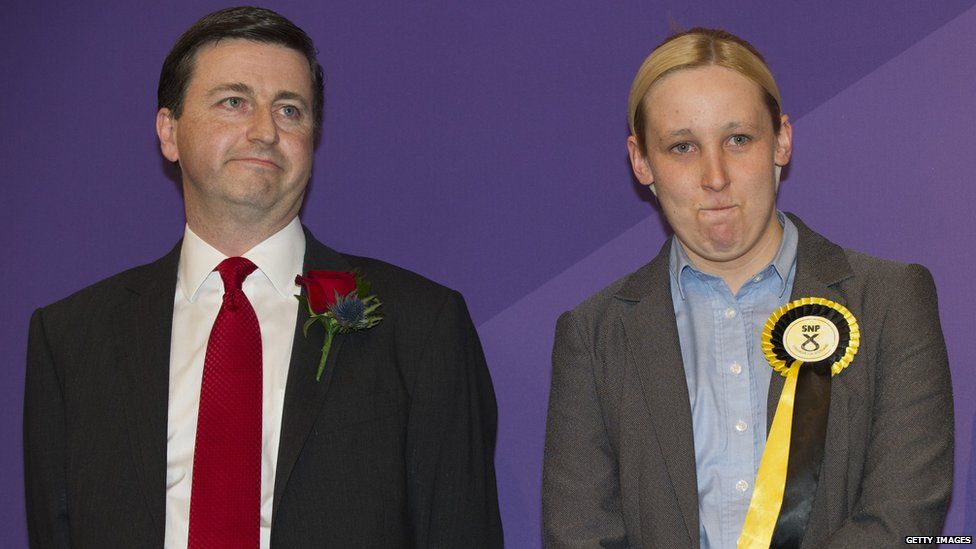 She does her research
Mhairi said she researched the history of her constituency, Paisley and Renfrewshire South, for her speech.
She joked about how her fellow SNP colleagues constantly tried to link themselves to the famous Scottish poet Robert Burns.
But she said she discovered a fact that trumped them all - Scottish national hero William Wallace, who fought against English rule, was born in her constituency.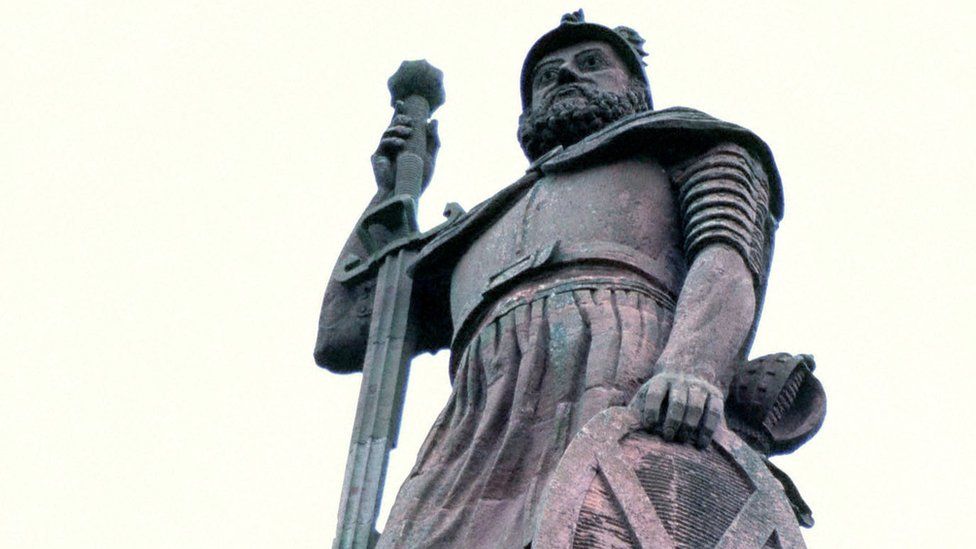 She says she's the only 20-year-old getting housing help from the government
Mhairi highlighted that as an MP she gets help from the government (and taxpayers) with her housing in London, so she can do her job in Westminster.
She also pointed out that the Chancellor George Osborne had just abolished housing benefit for anyone under 21.
"So we are now in the ridiculous situation," she remarked.
"I'm the only 20-year-old in the whole of the UK that the Chancellor's prepared to help with housing."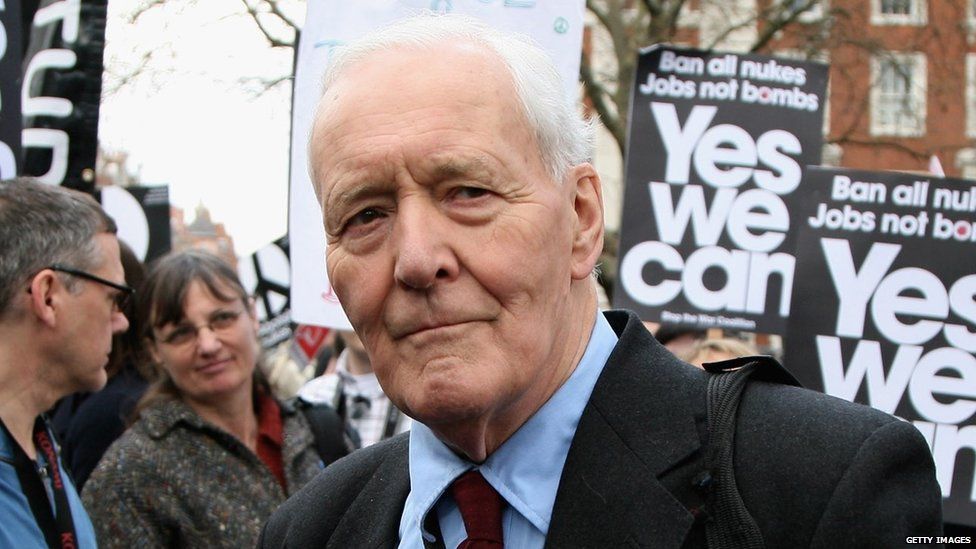 She wants to be a signpost
Quoting her personal hero Tony Benn, Mhairi said: "In politics there are weathercocks and signposts - weathercocks will spin in whatever direction the wind of public opinion may blow them, no matter what principle they may have to compromise.
"And there are signposts, signposts which stand true and tall and principled.
"Tony Benn was right when he said the only people worth remembering in politics were signposts."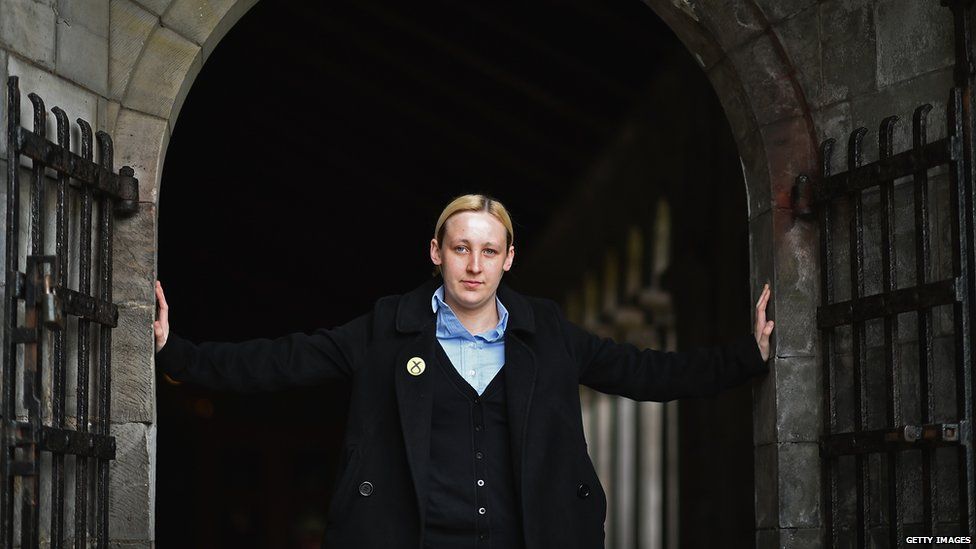 She wants to work with Labour
Mhairi made an impassioned plea to the Labour party, calling for them to work together with her party, the SNP.
Labour lost all but one of their 41 Scottish seats to the SNP in the May general election.
"The SNP is not the sole opposition - nor is the Labour party. It is together with all the parties on these benches that we must form an opposition.
"And in order to be effective we must oppose, not abstain.
"So I reach out a genuine hand of friendship.
"Let us come together, let us be that opposition, let us be that signpost of a better society."
Follow @BBCNewsbeat on Twitter, BBCNewsbeat on Instagram, Radio1Newsbeat on YouTube and you can now follow BBC_Newsbeat on Snapchat