Homeless boy doing his homework by McDonald's light inspires thousands online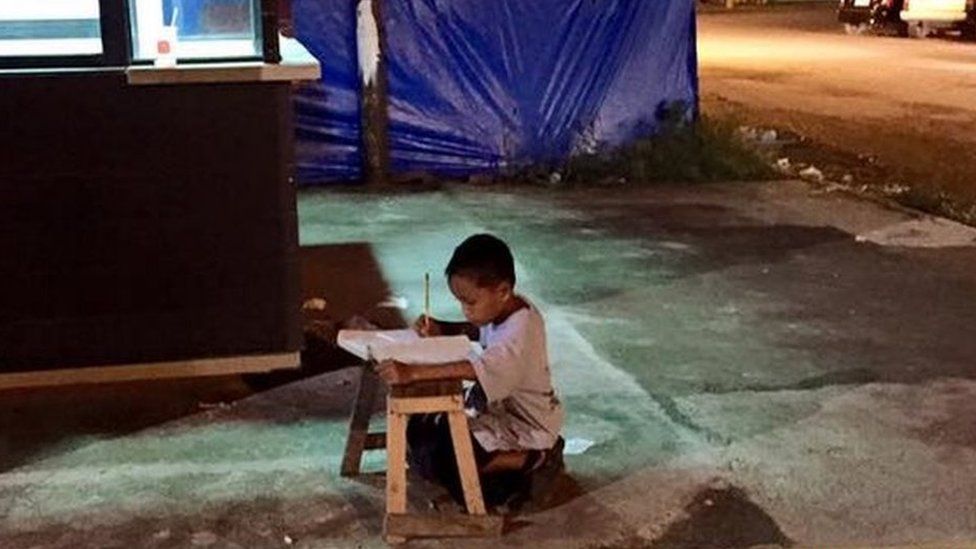 This photo of a young homeless boy doing his homework using the light from a McDonald's is inspiring people all over the world.
Medical student, Joyce Torrefranca, took the picture in the Philippine city of Cebu and posted it on Facebook saying: "I got inspired by a kid."
It shows 9-year-old Daniel Cabrera kneeling on the pavement with the famous golden arches in the background.
He's using a makeshift wooden bench as he writes in his workbook.
"For me as a student, it just hit me a lot, like big time," Joyce Torrefranca told the Philippine news network ABS-CBN.
"This kid, he doesn't have anything but he has dedication to study."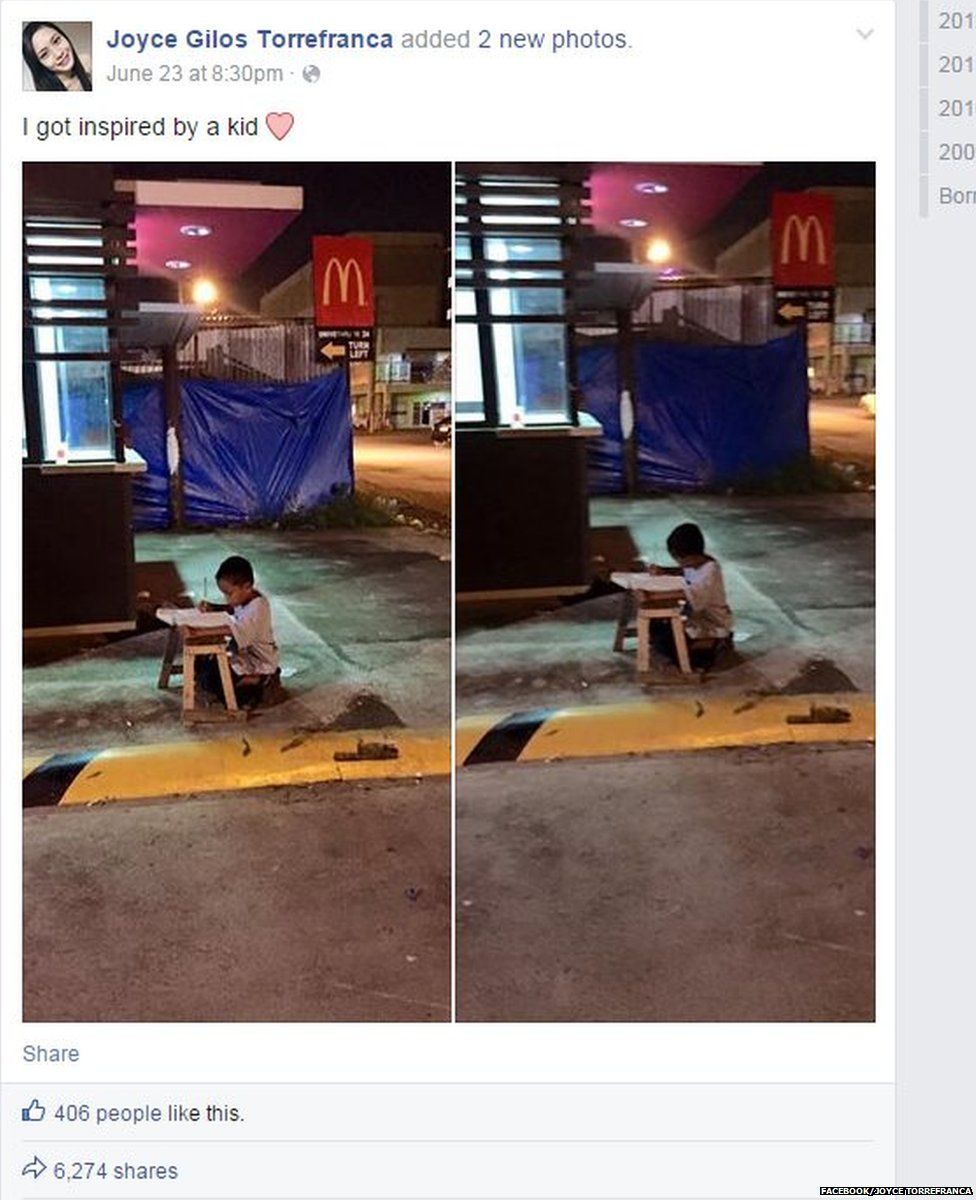 Joyce said seeing Daniel struggling with his homework inspired her to work harder.
The photo was quickly shared thousands of times with other people saying they'd been inspired by him too.
Daniel was tracked down by ABS-CBN News who discovered his dad had died when his home was destroyed in a fire.
One of his siblings is sick and he now studies on the pavement outside McDonald's every night, near another restaurant where his mum works.
Joyce believes Daniel's example can show us all that anything is possible through hard work.
After the photos went viral, the local social welfare officer visited the Cabrera family to offer help.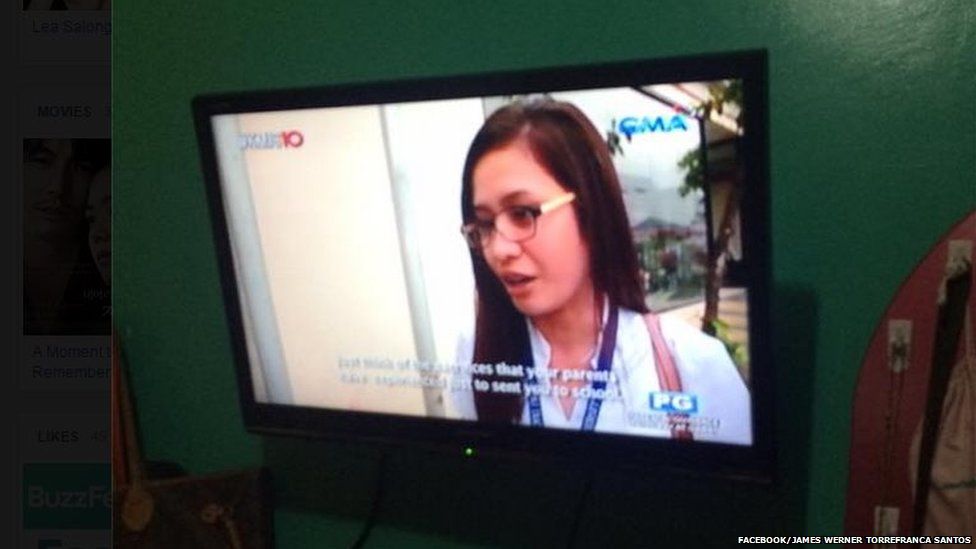 The story of Joyce's photo also made it onto the local Philippine News, TV Patrol, with people congratulating her for highlighting Daniel's plight.
Cols Salinas commented on her Facebook page: "It touched the life of that kid and his family. It inspired a lot of people. And touched everyone's hearts.
"Your (sic) such a good example of helping other people pursue their dreams. Job well done."
Follow @BBCNewsbeat on Twitter, BBCNewsbeat on Instagram, Radio1Newsbeat on YouTube and you can now follow BBC_Newsbeat on Snapchat