7/7: The search for the hero who comforted a dying man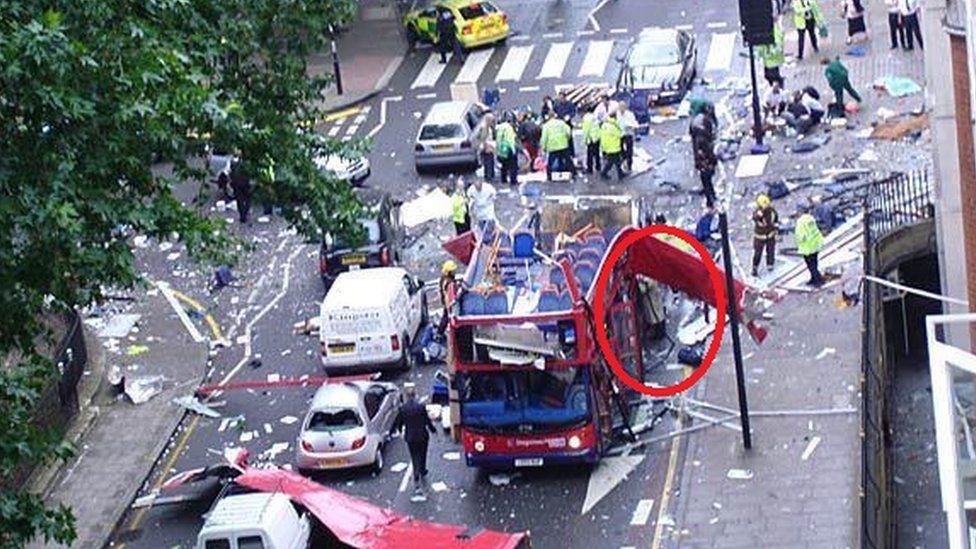 In the middle of the chaos, confusion, fear and debris in Tavistock Square on 7 July, a stranger stopped and cradled a dying man.
Despite the authorities trying to track this man down, he has never been found.
The victim's family have never been able to thank him. Sam Ly, 28, was the only Australian to die in the attacks.
He was sitting on the bottom deck, almost directly below the bomber, Hasib Hussain, who was sitting near the back on the top deck.
Sam survived the original blast, but his injuries were too great, and he died later in hospital.
But while waiting for emergency services to arrive, he was still semi conscious and in pain.
All we know about the man who helped him in those moments was that he was wearing a trench coat.
Presumably he'd been on his way to work and stopped to help.
The man was seen standing next to the mangled bus, supporting Sam's head
Six years after the bombing, during the inquests into the 52 victims deaths, his story came to light.
The man was seen standing next to the mangled bus, supporting Sam's head.
The scene was devastating and Sam had serious injuries but the man stayed cradling his head and comforting him.
The man had to keep his arms "very high" in the air in order to reach.
He was "very distressed", remembered Stephanie Riak-Akuei during her evidence to the inquests.
Stefanie had come from the nearby British Medical Association building on Tavistock Square.
She took over for a few minutes as she could see that the man in the trench coat was struggling to keep Sam's head up.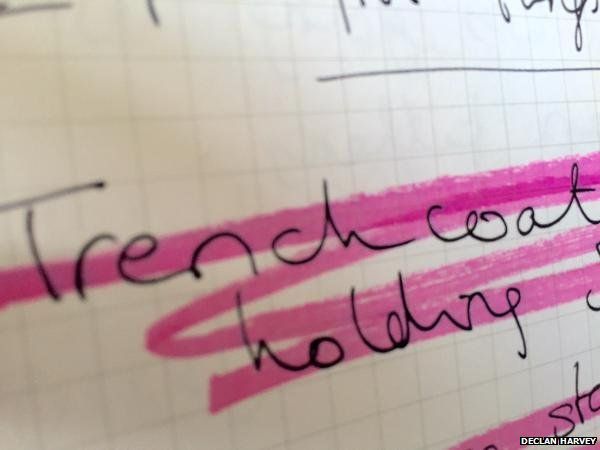 At this point people were coming from the British Medical Association (BMA) building but despite what the name might suggest, there were very few medical supplies stored there - it's mainly offices.
As Dr Michelle Drage, who was also there, put it: "There was very little medically that we could do, but there was a lot we could do on a human level, reassurance, support".
Even though more people had arrived to help, the man in the trench coat remained.
He put on a pair of gloves from a small first aid kit and then went back to supporting Sam's head.
Once emergency services arrived, the man in the trench coat stood back to let rescuers get to work.
At some point he left Tavistock Square and disappeared into the millions of people wandering the streets that day.
The authorities admitted they have never been able to track him down. He had vanished. An unknown hero.
Newsbeat reporter Declan Harvey covered the 7 July inquests throughout, for five months in 2010/11. He discovered this story while revisiting his notes, ahead of the 10th anniversary of the London bombings.
Follow @BBCNewsbeat on Twitter, BBCNewsbeat on Instagram, Radio1Newsbeat on YouTube and you can now follow BBC_Newsbeat on Snapchat