Ex-JLS and The Kooks members on life after the band
Be honest, you've probably been in the crowd at a gig or festival and thought "what if that was me?"
It's easy to get carried away with the idea of touring the world and performing to thousands every night.
But it doesn't last forever. So then what?
From leaving one of the UK's biggest pop acts, to being dropped or having no option but to leave a group through health issues, Newsbeat has delved into life after the band.
Not just a case of not turning up
No matter how you leave a band, when members go their separate ways it's not just a case of having a quick group huddle or final blow out.
Music lawyer Tahir Basheer has been working for a law firm for 15 years and explains some of the issues that need sorting when someone leaves a band.
Here's more about the contributors of the documentary...
Oritse Williams: JLS was my high school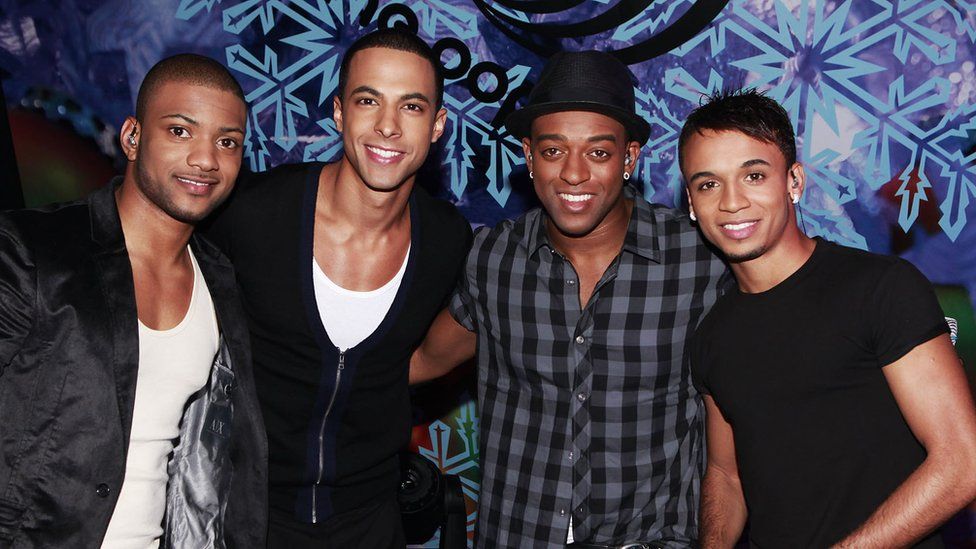 "It's been two years since the split but people need to let us have time to develop as individuals," Oritse Williams, the founding member of JLS explains.
"As far as we're concerned that's it."
The group came to an end in 2013 and since then, he's been working on solo material under the name OWS.
"I'm so over the moon and proud of what we achieved," he says.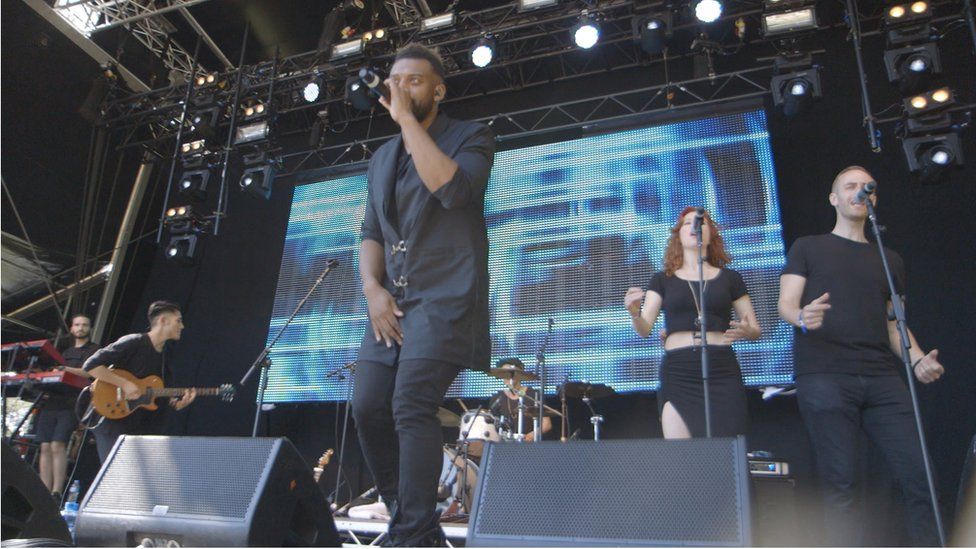 Oritse adds: "When I put the group together - I didn't know what was going to materialise from that.
"There comes a time when everybody eventually need to be themselves."
Although the final stage of JLS was heavily organised with a farewell tour, Oritse says he didn't have a plan of what to do next.
"For me, it was about enjoying every moment until the very last time I sang that last word on stage.
"Now's the time for new things. In the same way you go from school to college, from college to university - there's the same kind of progression.
"JLS was high school days."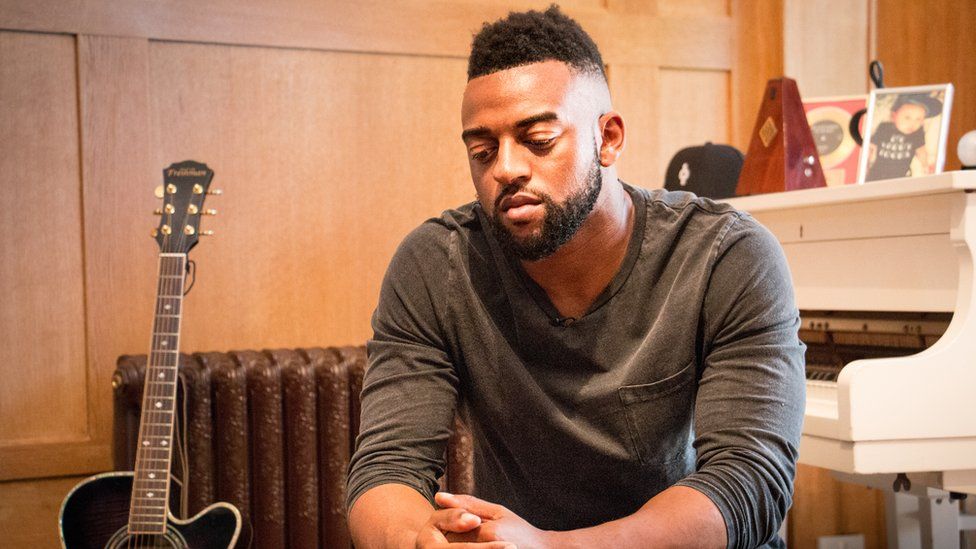 Oriste agrees he's set for life thanks to the success of JLS but that it hasn't changed his approach to his solo work.
"It's not about the success for me, I'm very appreciative of that - that's what changed my life," he says.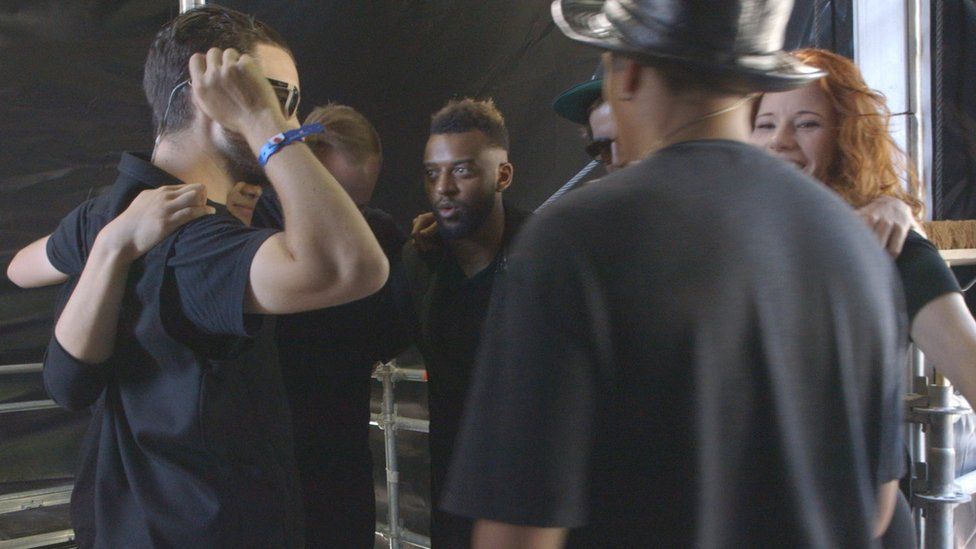 Despite making it clear that he doesn't want to "cling on to what I've done before", he makes it clear he'd never want to distance himself from the group.
"I am Oritse from JLS. There's no point denying that - I don't see why you would want to deny something that was so successful."
Paul Garred - I'll always be a Kook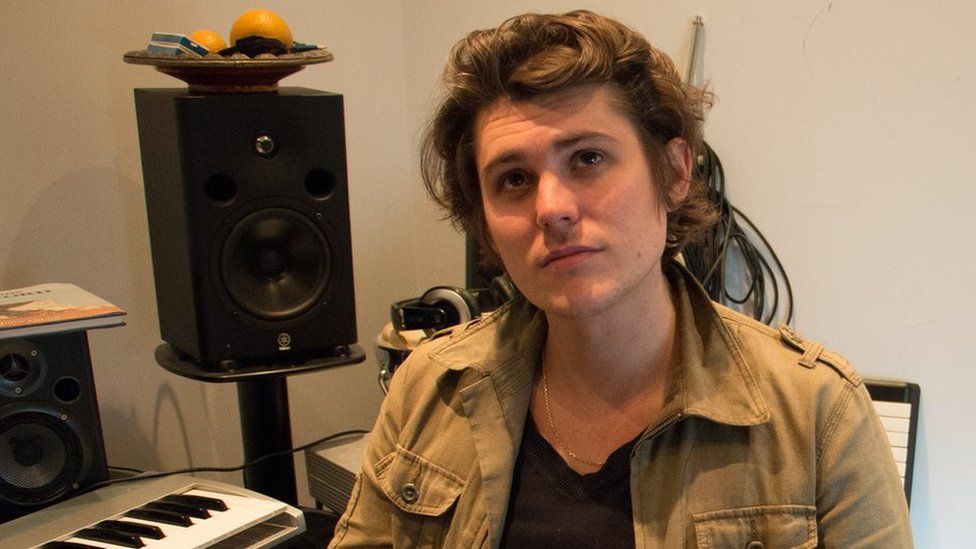 Paul Garred was the original drummer in The Kooks.
He was one of the founding members and saw their debut album - 2006's Inside in/Inside out - sell more than a million copies in the UK.
Talking about forming the band, Paul says: "We really didn't think it would work out.
"It started to feel like one of those classic cliches being on a speed train and you manage to get on."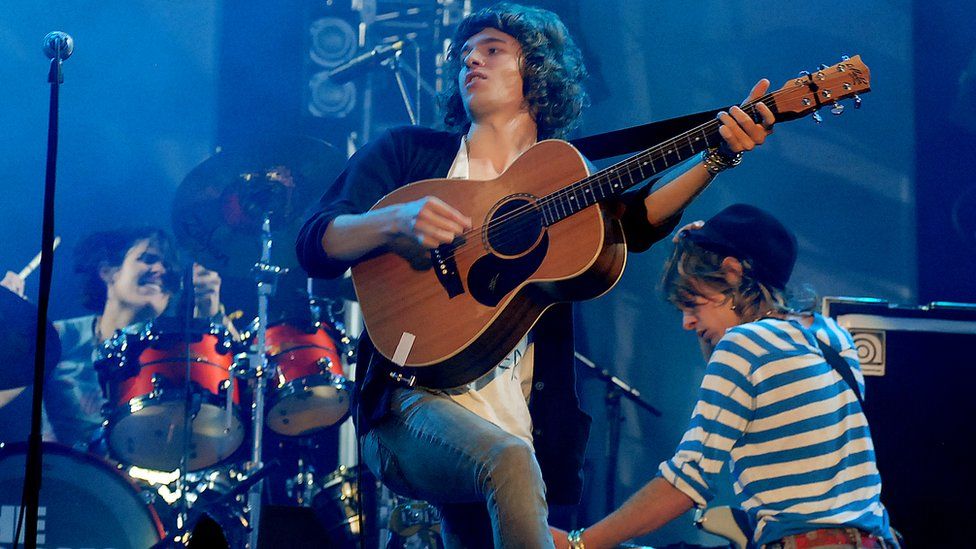 During an American tour following the release of their second album, Paul picked up an injury which forced him to start thinking about his future in the group.
"We were playing in Portland if I remember rightly and I couldn't lift my left arm," he says.
"Little did I know I had really bad nerve damage, carpel tunnel and everything you can imagine.
"It felt like someone had chiselled out part of my neck... I was in complete denial."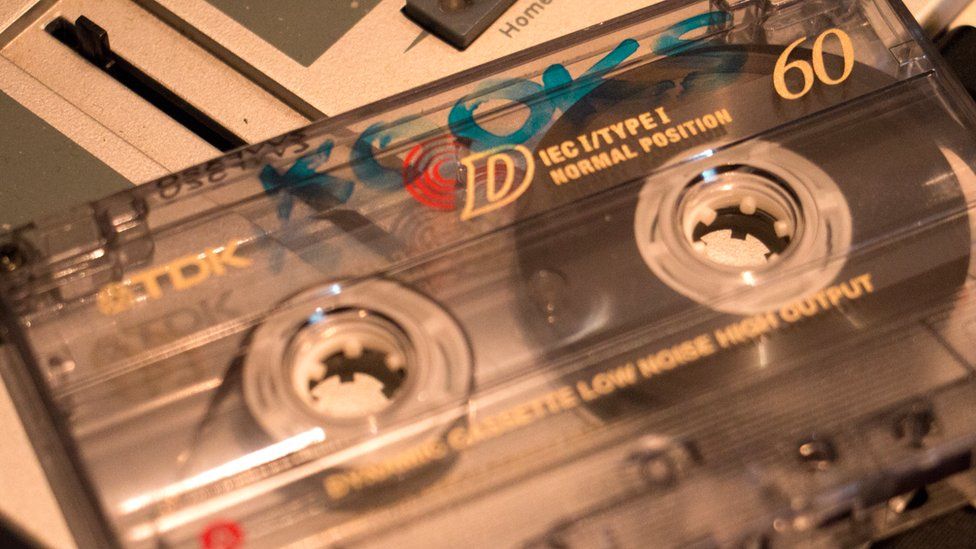 Paul saw a series of specialists, including one who told Paul he wouldn't drum for a while but asked for a signature, and worked on the band's third album.
Junk of the Heart was released in September 2011 but in November of the same year Paul played his last gig with the band.
"It was at that point when I had to do something very selfish, which was [to tell them] 'I can't do this any more, I'm sorry'.
"What I'm really proud of is that the guys are still going. I'm mean in some countries we're bigger than we've ever been."
Discussing his use of "we" he says: "Oh I'll always be a Kook. It doesn't matter whatever I do in the future, that's my band."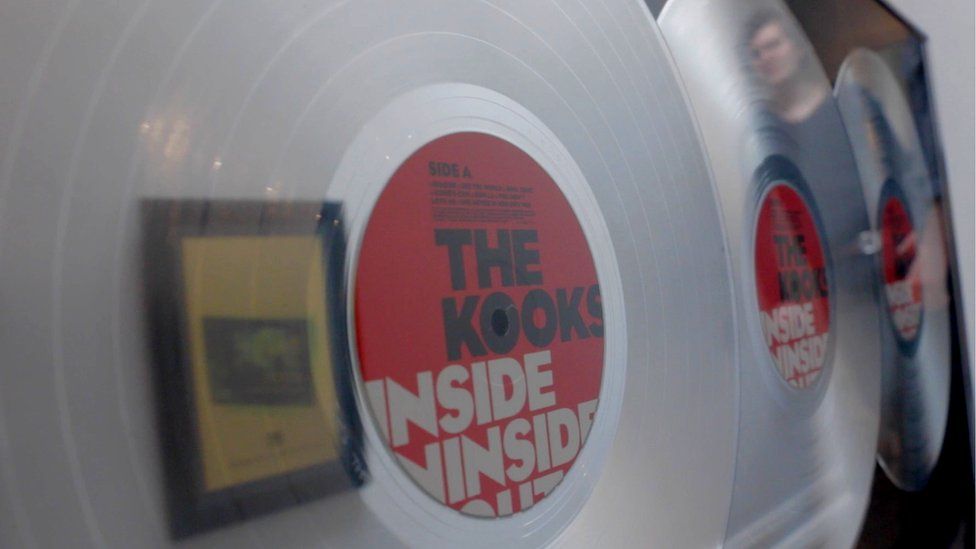 Paul, who is able to drum again with thanks to the help of a doctor he calls "the guru", is working on a new project called Akameleon.
He says: "I'm approaching it in the same way as our first album - so anything goes."
He told us material is "in lockdown at the moment" but hopes to release music sooner rather than later.
He's also working on a musical which he hopes to get funding to put on across the west end in London.
"Yeah the ambition never goes," he says.
"I'm too ambitious for my own good sometimes I think."
Conor McGloin - I thought we'd be the biggest band in the world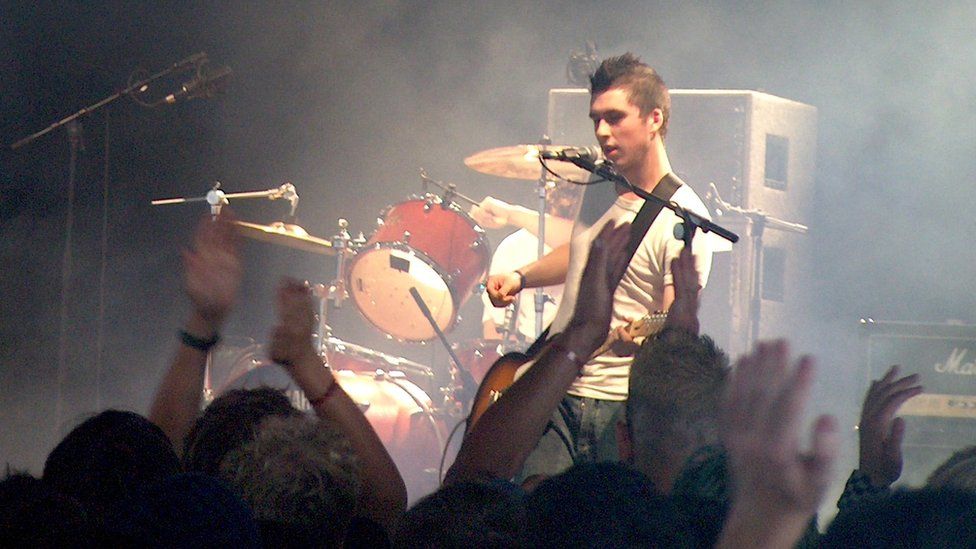 In 2003, Conor McGloin was 15 and the guitarist in Kinesis, one of the most hotly-tipped bands in the country.
With backing from Steve Lamacq and Zane Lowe on Radio 1 and other national press like NME, the band were convinced they "would be the biggest band in the world".
Connor admits: "We were a little bit arrogant and a bit ignorant of how the music industry worked."
He says despite "blagging it" Kinesis were offered what he describes as "a pretty huge record deal".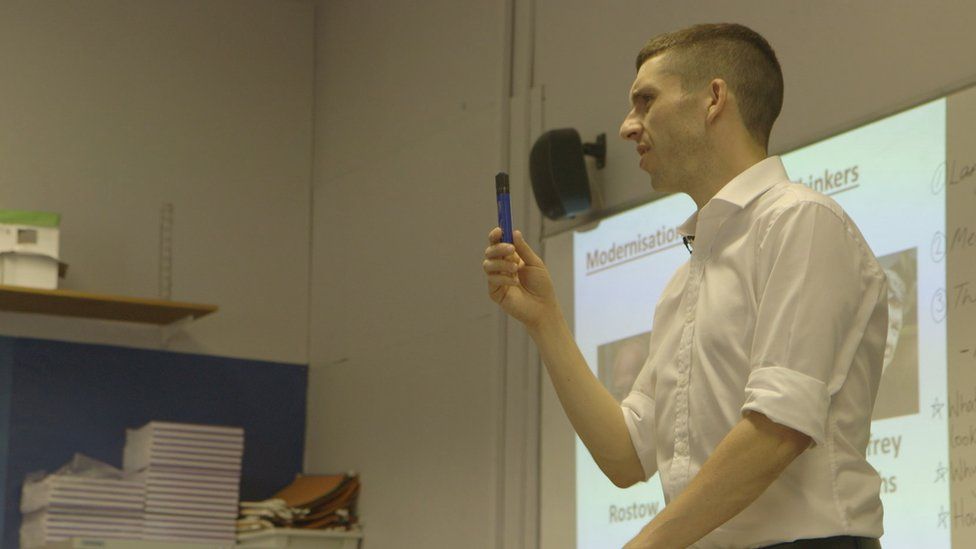 However, their debut album didn't live up to the hype.
"We put it out and nobody bought it quite frankly," says Connor.
"The record label quite rightly said 'We gave you a lot of money and you've not sold enough and this isn't going to work out'.
"A very natural thing to do was, for the first few months, to view it in the terms that everyone else had made a mistake."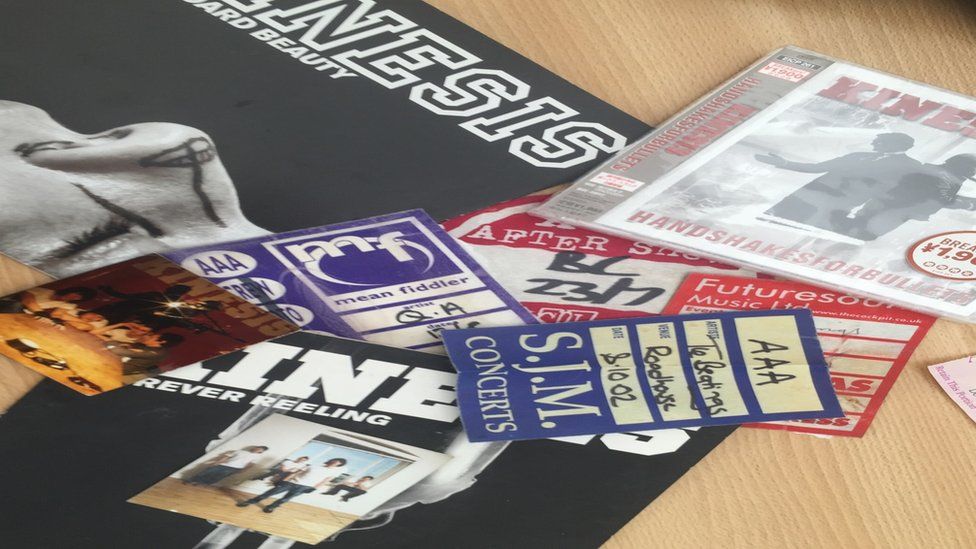 Kinesis recorded a self-funded second album but agreed to split on the day it was released.
Having left school to be in the band, Connor rejoined sixth form at the age of 19 before going on to study at Oxford and eventually becoming a secondary school teacher at a school near Bristol.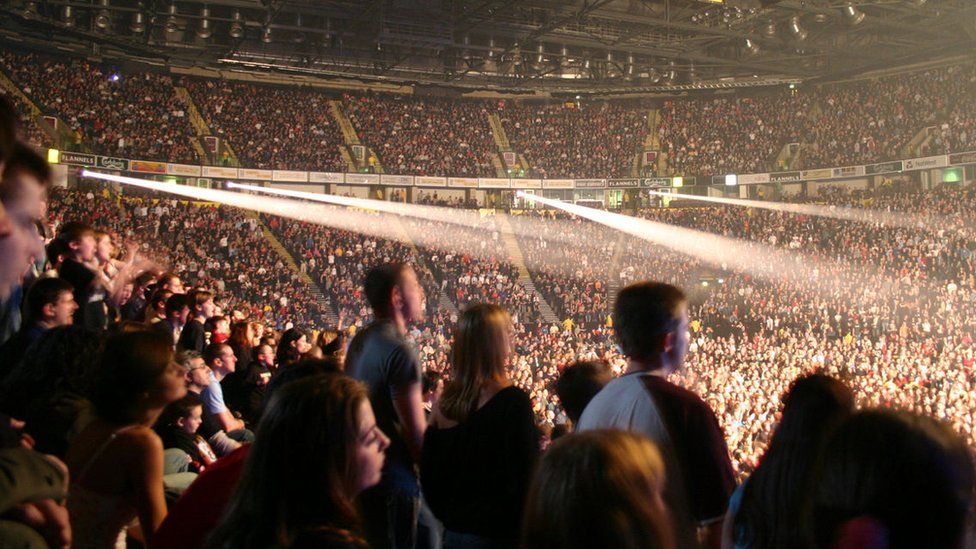 He say he wouldn't change his experience and tell pupils to chase their dreams.
That said, Conor say his time in the band "made me realise I wasn't as clever as I thought I was" and admits it wasn't healthy.
"By the time we split up I was a bit of a mess," he said.
"We were doing 150, 200 shows a year. You arrive at a venue and they give you 48 cans of beer... you've got not no self control, what are you going to do? You're going to drink it all then spend he next day in a tour bus not getting any exercise.
"I'm very glad it happened. But glad to be doing other things now."
Film and article by Newsbeat reporters Jimmy Blake and Matt Wareham
After the band is also available on the Radio 1 channel on BBC iPlayer
Follow @BBCNewsbeat on Twitter, BBCNewsbeat on Instagram and Radio1Newsbeat on YouTube and you can now follow BBC_Newsbeat on Snapchat