Heather Watson takes on the trolls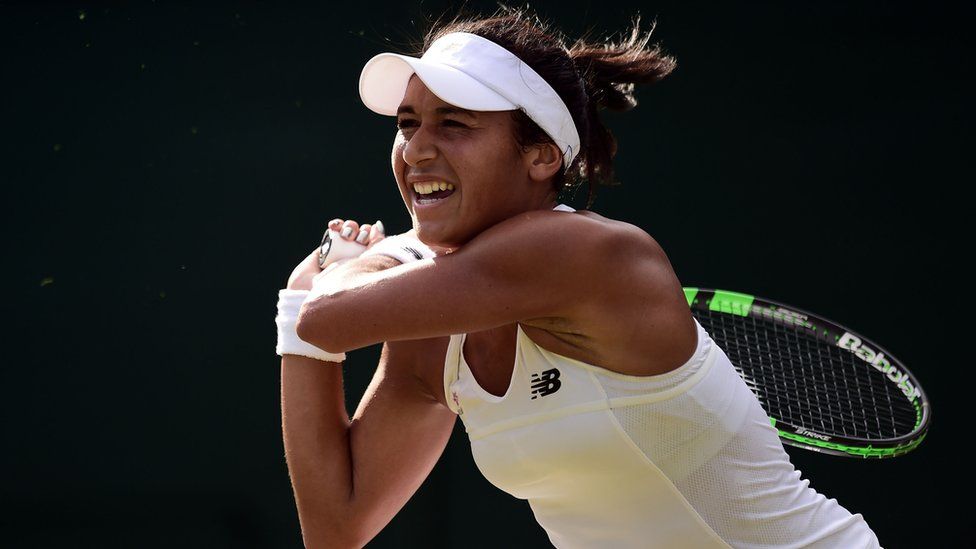 Britain's top female tennis player Heather Watson pushed Serena Williams close to defeat at Wimbledon.
The British number one also took on the trolls she has branded "cowards".
After her straight sets win over Daniela Hantuchova, she took the unusual step of talking directly about online abuse in the post-match press conference.
The 23-year-old said it had "become such a usual occurrence" she has stopped reading Twitter messages.
She was asked about online trolls after a report in the New York Times revealed she's received death threats in the past.
"I've had people threatening to kill me and kill my family, wishing that I get cancer and die a slow, painful death," she told the US newspaper.
The spotlight should be more on the abusers than the abused
Catherine Whitaker
Tennis journalist
"Horrible words I couldn't even think up in my head, to be that mean."
Hitting back at the trolls
"The more people like Heather speak out the less the trolls will believe they can act anonymously," reckons Catherine Whitaker, a tennis journalist who covers the women's tennis tour around the world.
"The spotlight should be more on the abusers than the abused," she told Newsbeat.
And she believes Watson going public was "brave and necessary" because it "sheds light" on a widespread problem faced by many women, famous or not.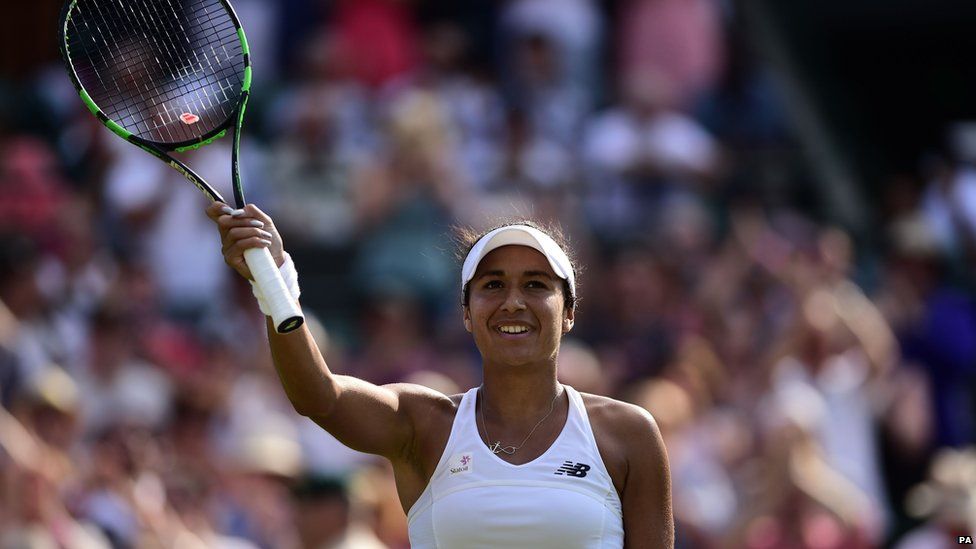 "What wouldn't be acceptable in the real world is somehow deemed acceptable, by some, in the online world," she said.
"Tennis is privileged in that it enjoys more gender equality than pretty much any other sport, but generally speaking it is a battle for sportswomen to be taken seriously - female players are objectified, and judged on appearances in a way that men aren't."
She added that "most players receive media training" to help them deal with the worst sides of social media attention.
"But then how prepared can someone be for receiving a death threat?"
The Women's Tennis Association (WTA) has a security department and digital team which offers support to players.
How prepared can someone be for receiving a death threat?
Some don't look at their accounts during major tournaments, others are superstitious about letting the outside world in.
"The problem is that we demand personalities and we lament those that don't engage or show their real selves on their Twitter or Facebook streams," says Whitaker.
"But I can understand why public figures would be wary given the media uproar if they put a foot wrong."
Andy Murray was bombarded with hate messages when he tweeted about the Scottish referendum last year.
Police Scotland described the attacks as "vile" - one referred to the Dunblane school massacre in 1996 which Murray escaped as an eight-year-old.
The 2013 Wimbledon champion later said he "didn't regret" his tweet but he is noticeably more cautious now on Twitter, with very few posts during grand slam tournaments apart from those in support of fellow players.
Follow @BBCNewsbeat on Twitter, BBCNewsbeat on Instagram and Radio1Newsbeat on YouTube and you can now follow BBC_Newsbeat on Snapchat