Lee Nelson: 'I wasn't trying to wreck nothing' over Kanye's gig
On Saturday night, Kanye West had to re-start Black Skinhead after a stage invader interrupted the track.
It happened during his live headlining set at Glastonbury.
The stage invader was comedian Simon Brodkin - better known as Lee Nelson.
Newsbeat was given an interview with Simon, but only in character as Lee.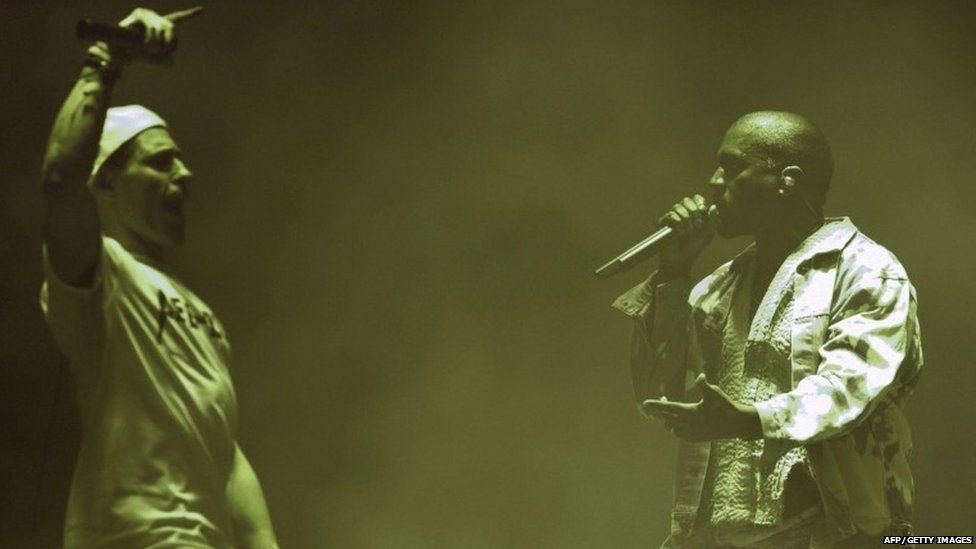 Lee said he'd borrowed his son's toy microphone for the stunt, but denied wrecking Kanye's set.
"Wrecked his show, wrecked his show? If anyone's going to wreck the show it's Kanye himself, let's be honest. Listen I was also doing it for the people. I was helping them out."
"There was like, what, 150 thousand people who signed a petition saying they didn't want Kanye to be there? So I thought, you know what? I'll do the right thing and I'll give them lot someone else to headline. I'll give them people an alternative. If anything I was helping them out.
"If anything he should be hitting me up saying 'thank you, you legend', what have you. But no, I wasn't trying to wreck nothing. I don't think I did wreck nothing."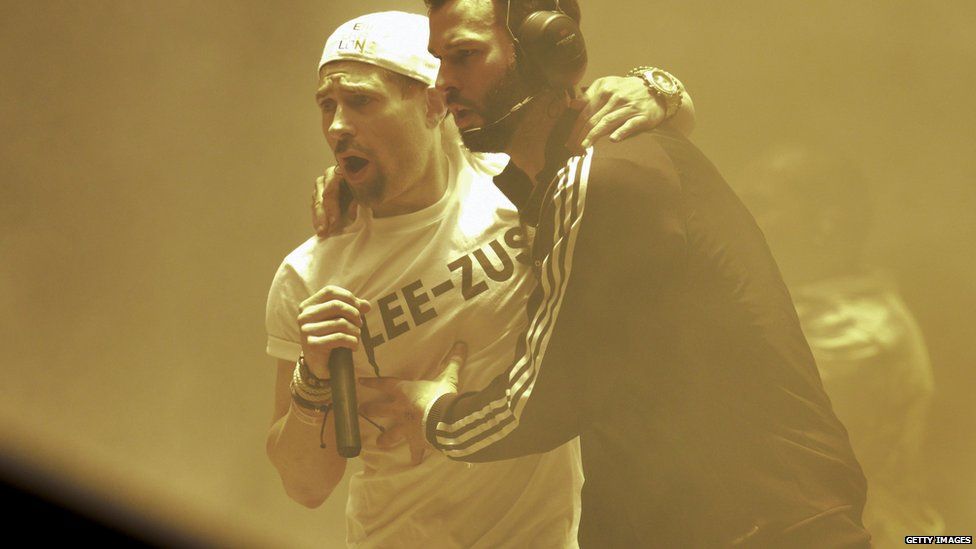 He said security was fine with him and he went back out to the festival to watch the rest of Kanye's set.
Lee admitted though that when he went to headline the Cabaret tent after the stage invasion, he did run into problems.
"Guess what happened there? 'Sorry mate you don't have the right passes to come in'. I was stopped to get on my own tent having just whacked it up on Kanye. That was an amazing moment. I was saying look I can't take this again, I'm not blagging my way into somewhere I'm meant to be. Sort this out right now.
"Eventually they got someone along and they said 'yeah, yeah, he's meant to be here'."
Simon Brodkin, the comedian behind Lee Nelson will be taking the character on tour in September and says he's "upping his game a little bit".
Follow @BBCNewsbeat on Twitter, BBCNewsbeat on Instagram, Radio1Newsbeat on YouTube and you can now follow BBC_Newsbeat on Snapchat