Viral Glastonbury picture actually taken at US concert two years ago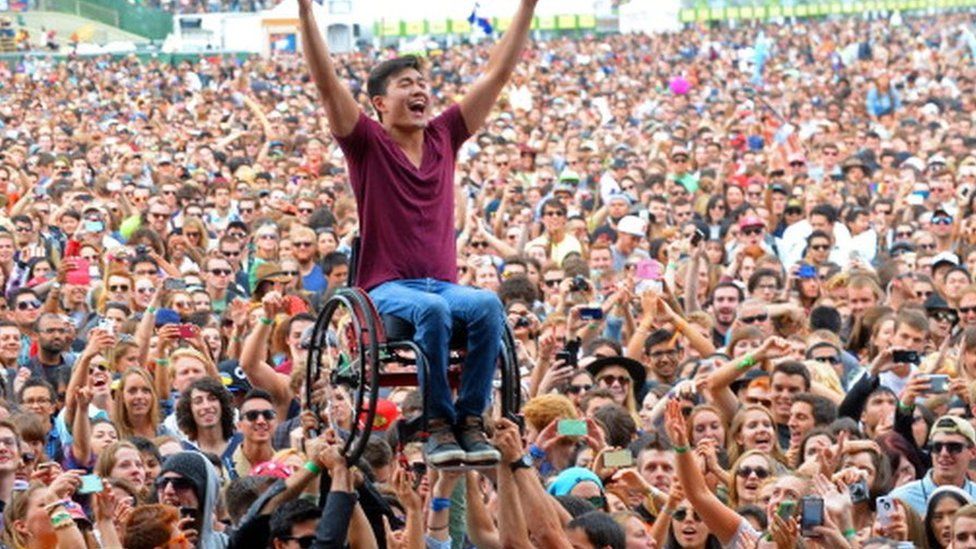 A photograph of 27-year-old Ryan Chen being raised aloft by fellow festival-goers has gone viral, with many people tweeting the shot and calling it "the best picture of Glastonbury so far."
Ellie Goulding put the picture on Instagram, calling it "amazing."
Another said "faith in the human race restored".
However the picture is actually two years old and wasn't even taken in the UK.
It was actually shot in 2013 during a Young the Giant performance at the Outside Lands Music Festival in San Francisco.
Lots of people have been lifting the picture from other social media users without attribution, allowing the photo to circulate unchecked.
Many of the posts have been liked or retweeted thousands of times, meaning that even when other users point out the photo is old and the caption inaccurate, users are reluctant to remove the original post.
Plus it *is* a very happy picture.
It was taken by photographer Jeff Kravitz after Chen snuck into the concert with his friend James Marcus Haney, who was making a film for MTV at the time.
They decided it would be cool for Chen, who suffered a severe spinal cord injury whilst snowboarding in 2009, to try and crowd surf during Young the Giant's song "My Body" as Chen likes the song so much.
When the picture first went viral on Reddit in 2014, Chen told the Huffington Post: "The lyrics are awesome. It's an anthem to my life and one of the greatest songs ever written," he said.
The lyrics to the song are: "My Body tells me no, but I won't quit. Cause I want more, cause I want more."
Although this picture wasn't from Glastonbury, there were still plenty of people spotted having an amazing time in the crowd.
Check out these happy Glasto-goers.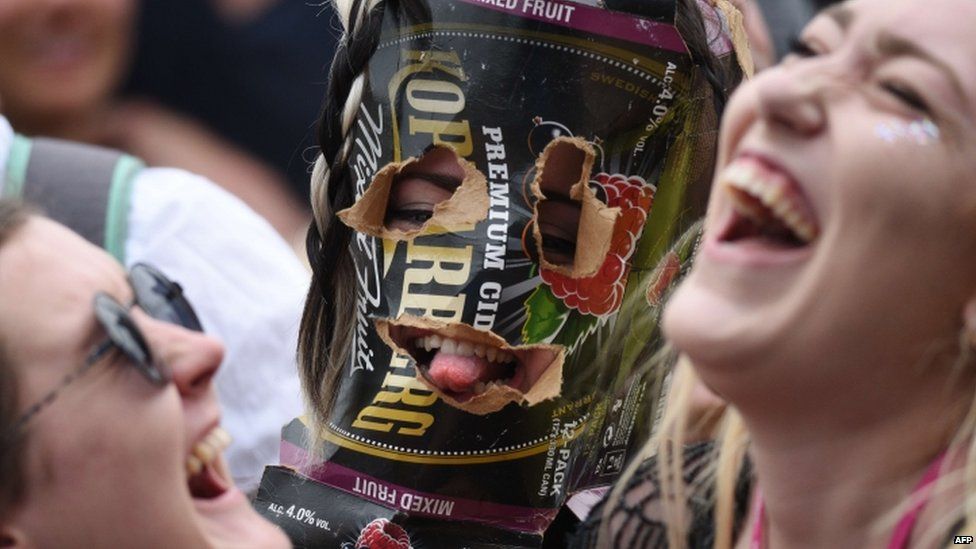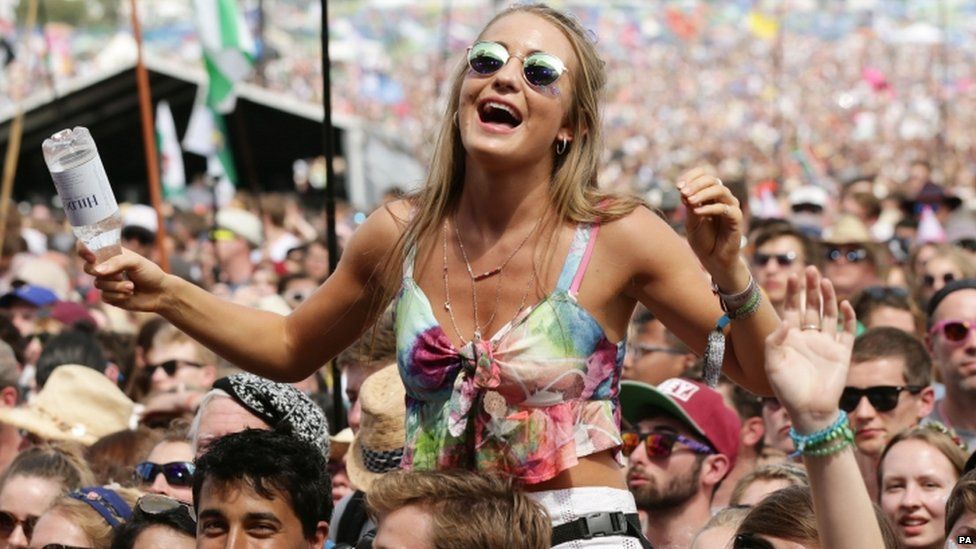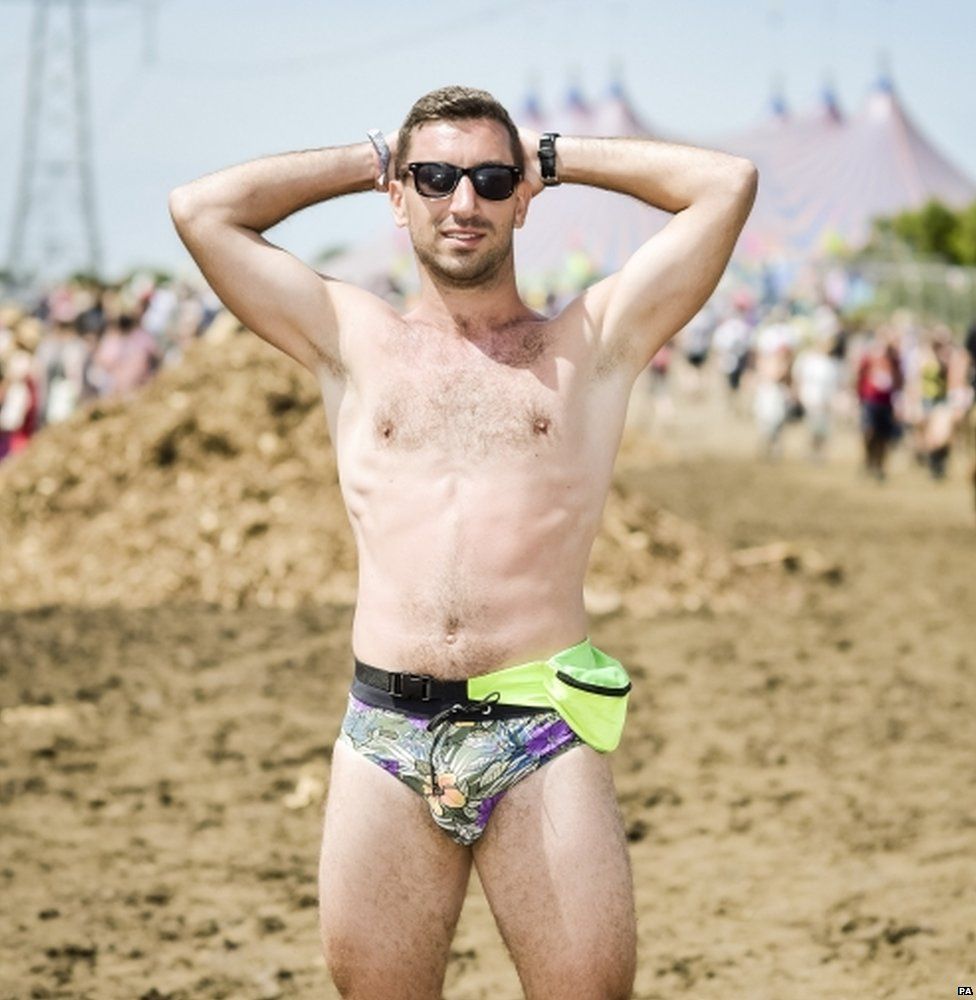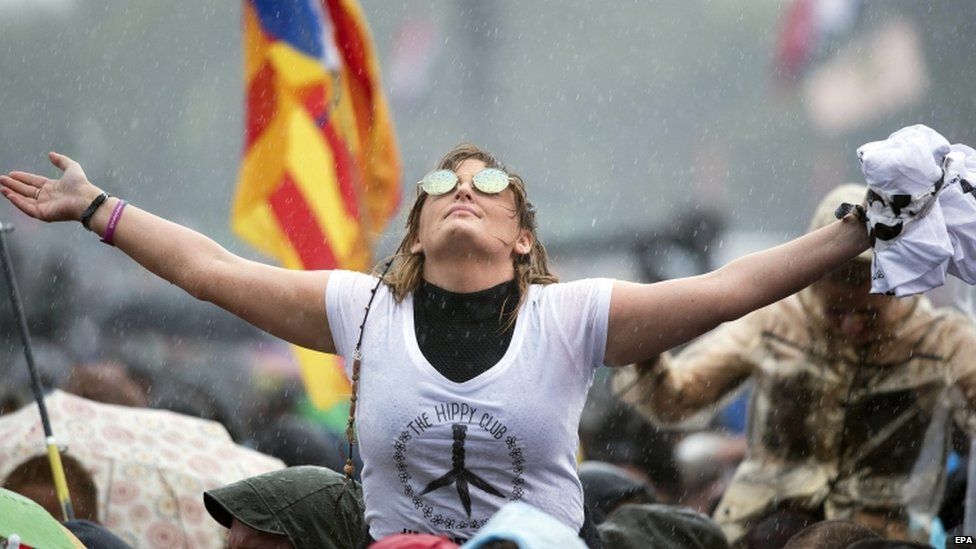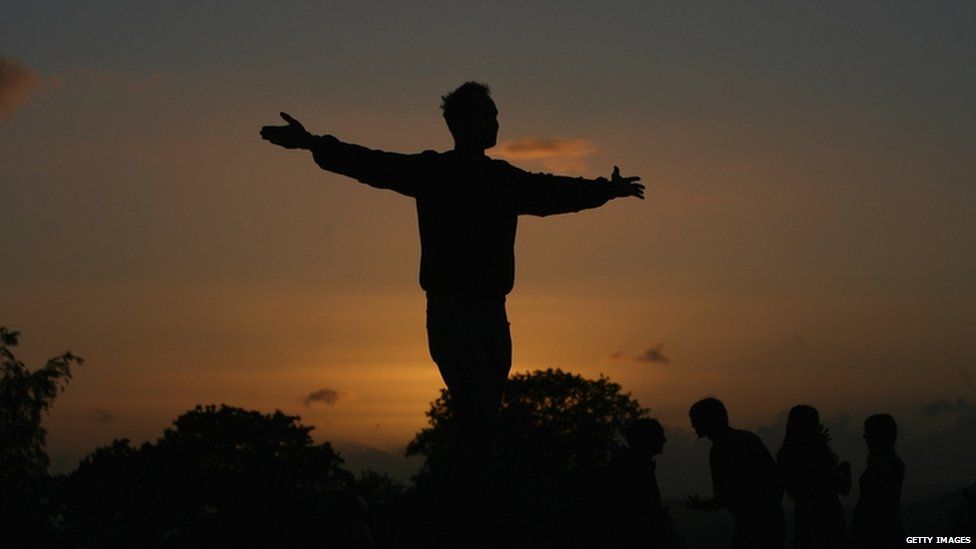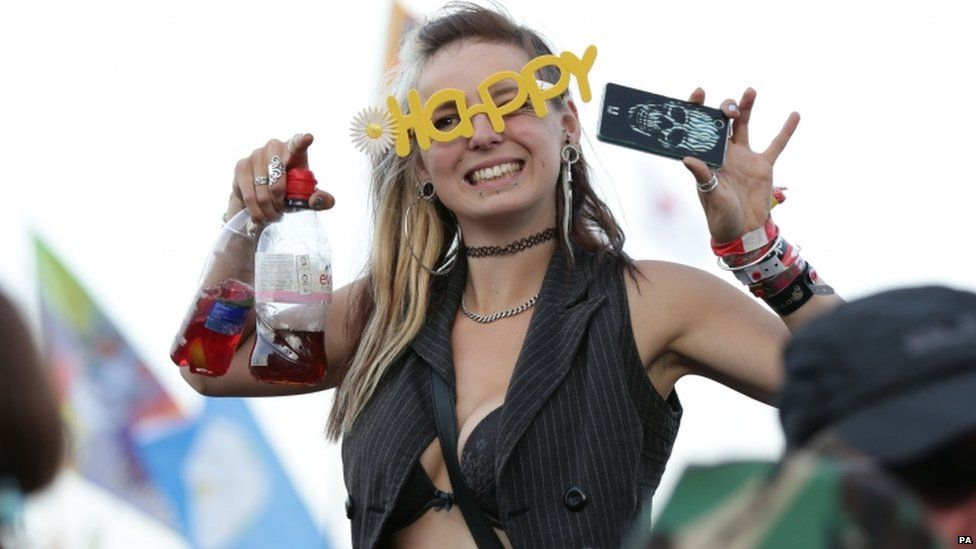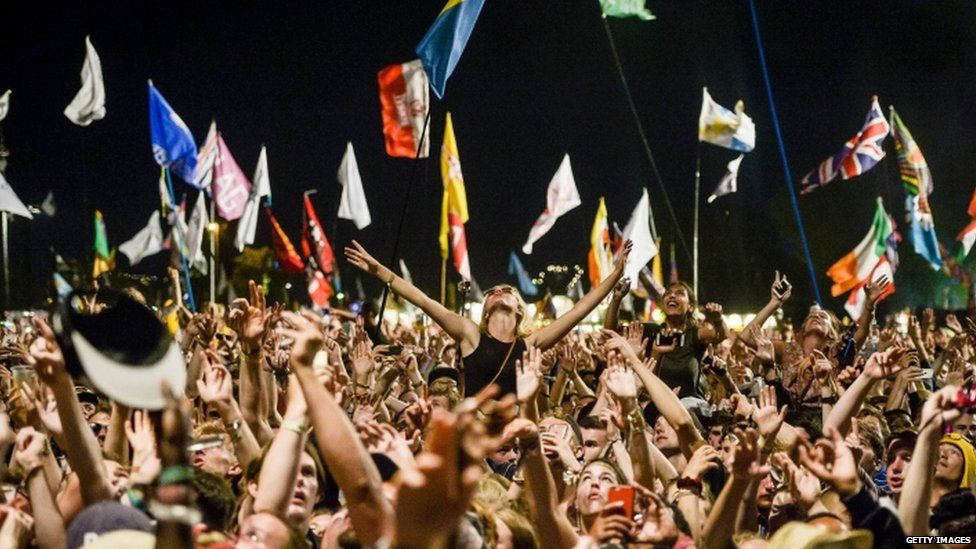 Follow @BBCNewsbeat on Twitter, BBCNewsbeat on Instagram and Radio1Newsbeat on YouTube