Tunisia attack: Four acts of bravery during the Sousse beach shooting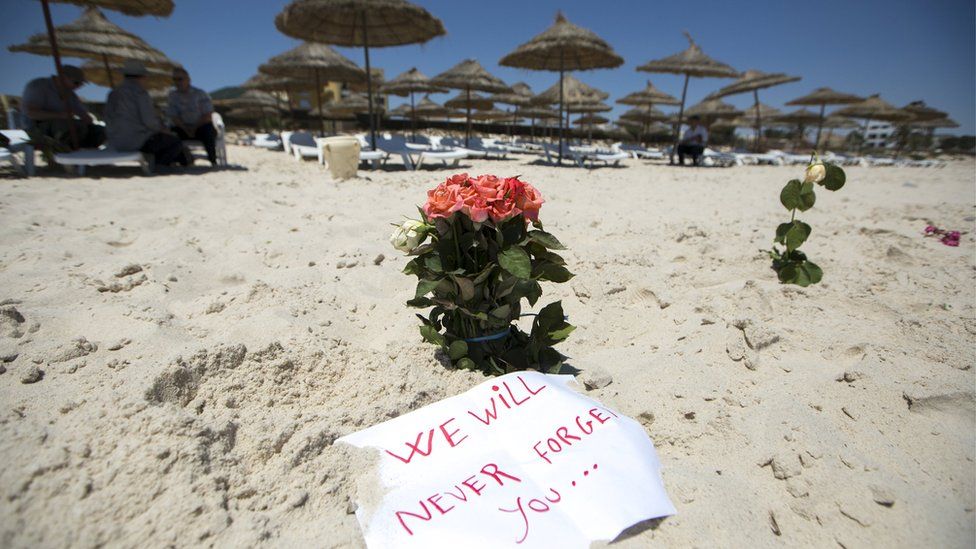 The number of Britons thought to have been killed in Friday's Tunisian terror attack is now now thought to have reached 30.
But amidst the panic and chaos, acts of bravery unfolded.
Here are just four of those stories.
The man who took three bullets for his fiancee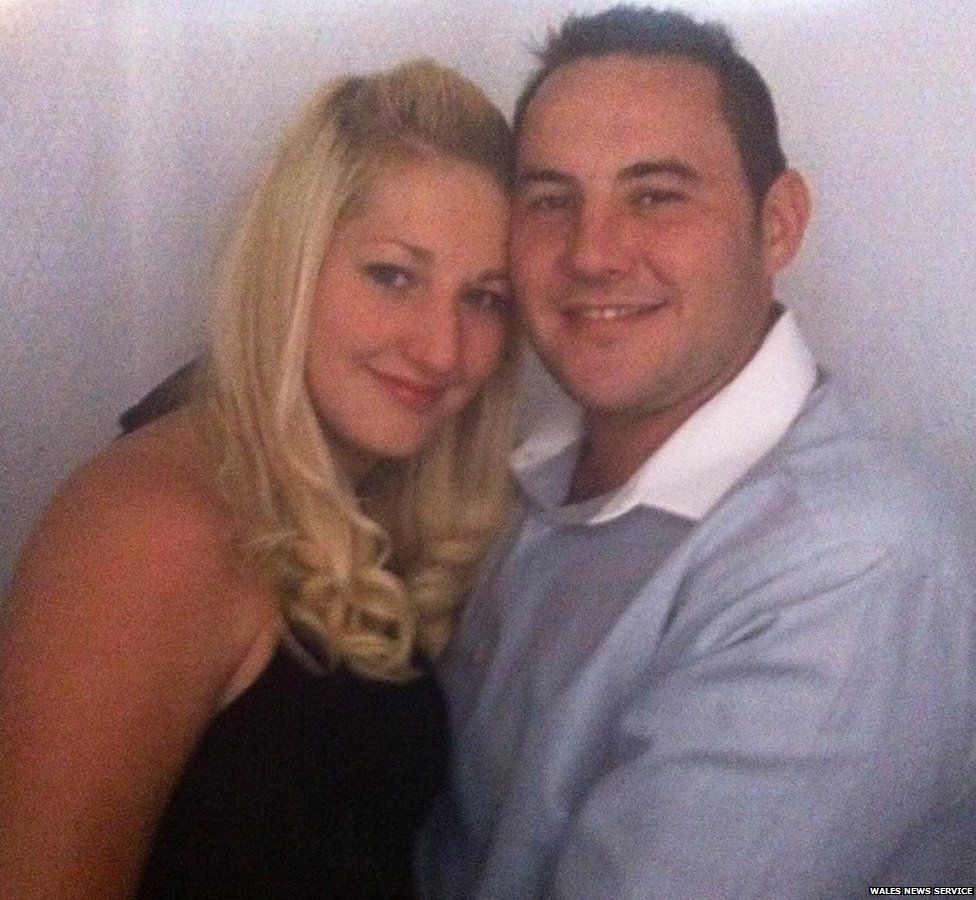 Saera Wilson was saved by her fiance, Matthew James, who threw himself in front of her to act as a human shield.
He was hit in the hip, chest and pelvis by gunman Seifeddine Rezgui.
Ms Wilson said: "He took a bullet for me. I owe him my life because he threw himself in front of me when the shooting started.
"He was covered in blood from the shots, but he just told me to run away.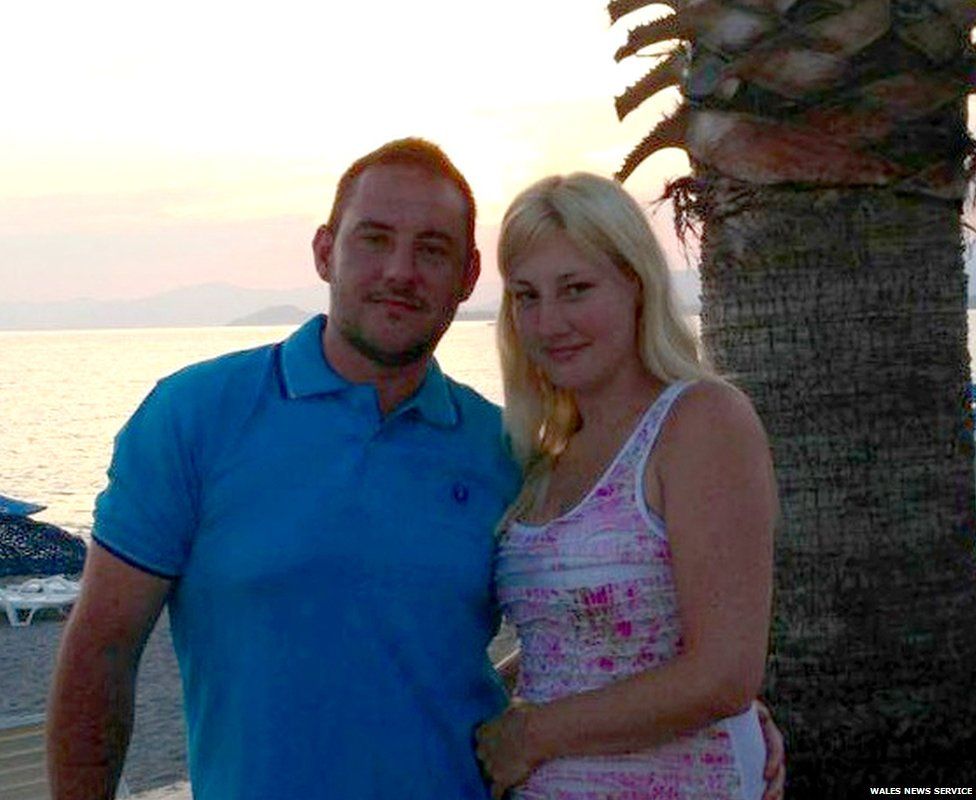 "He told me, 'I love you babe. But just go - tell our children that their daddy loves them'.
"It was the bravest thing I've ever known."
The couple, who have two children - Tegan, six, and 14-month-old Kaden - are now back in the UK.
Matthew had a heart attack after the shootings but is now "stable" in hospital.
The 16-year-old who lost his brother, uncle and grandfather but stayed to help the wounded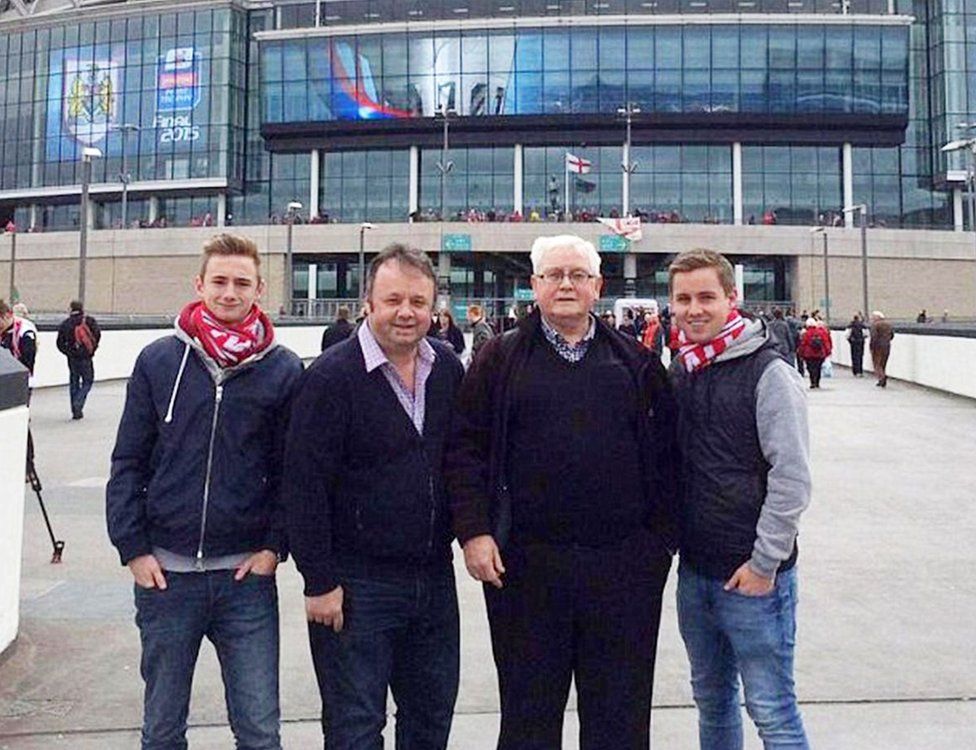 Owen Richards, from the West Midlands, lost his brother, grandfather and uncle in the attack.
But instead of running away, he reportedly stayed to help a woman who had a bullet wound in her back.
Medic Fakher Ben Amor helped Owen.
He told The Daily Mirror: "He had a small injury to his shoulder. He was talking about a bullet coming over his shoulder.
"When we found him he was with another woman, he was helping her because she had an injury to her back.
"He was crying and he was wearing shorts and T-shirt. He was really shocked and upset."
The husband who died saving his wife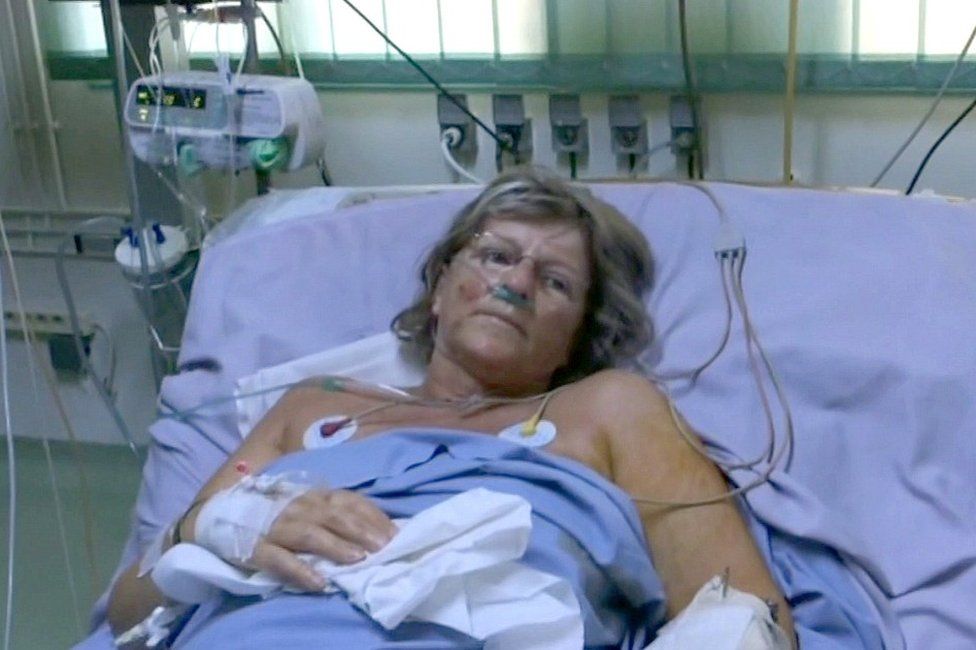 Cheryl Mellor, 55, from Bodmin in Cornwall, was doing a crossword on the beach when gunman Seifeddine Rezgui came out of the sea shooting.
She was hit in the arm and leg and is still being treated in a Tunisian hospital.
Her husband Stephen threw himself in front of her, but died.
She told the BBC that when the shooting started they huddled together saying, "I love you" to each other.
The hotel workers who defied the gunman
John Carter, from Hull, described how hotel staff hid him in a laundry room.
He said staff may have saved hundreds of other people.
Other staff are reported to have formed a human chain to protect tourists.
Video filmed on a smartphone shows hotel workers chasing the gunman across the beach as he leaves the hotel.
One man even picks up a glass bottle and follows him before others appear behind him.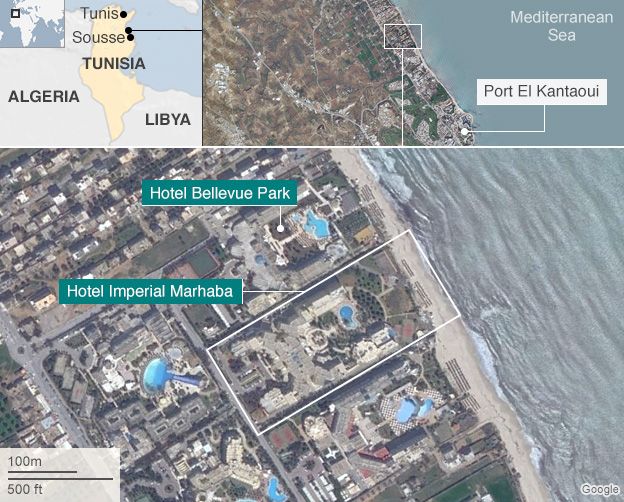 Tourists also say Tunisian builders threw bags of cement and bricks at the gunman from the top of buildings as he fired his weapon in nearby streets.
Follow @BBCNewsbeat on Twitter, BBCNewsbeat on Instagram, Radio1Newsbeat on YouTube and you can now follow BBC_Newsbeat on Snapchat