Kanye's guest list so big ours was cut, claim the Maccabees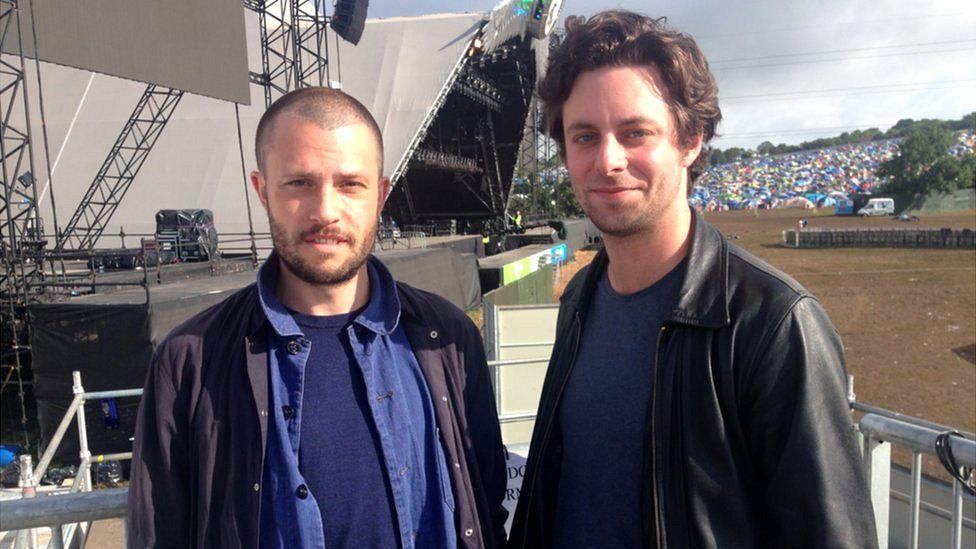 The Maccabees say Kanye West's entourage is so big that other Glastonbury acts have had their guest lists squeezed.
"We were told we only had one guest each this time," Felix White said.
"I've not got that many other friends who want to come, but I'm just making a point!"
The band are performing on the Other Stage later, while Kanye West is the headline act on the Pyramid Stage.
"We were told that this viewing platform's been set up just for Kanye so he's got hundreds and hundreds of guests apparently," Felix added.
But both Felix and his bandmate Oliver Weeks reckon Kanye is a good booking for Glastonbury.
Orlando said: "I think it's great - you want to go to festivals to see things you wouldn't otherwise choose to go and see.
"He's one of the most famous entertainers in the world. I think people should get into it. It's a treat."
Felix agreed: "I think the last few Kanye records are really incredible albums as well. I think a lot of the talk - obviously, opinion being divided on him about what you think of the things he says - sometimes distracts from the fact that he has made some really amazing art for a long time."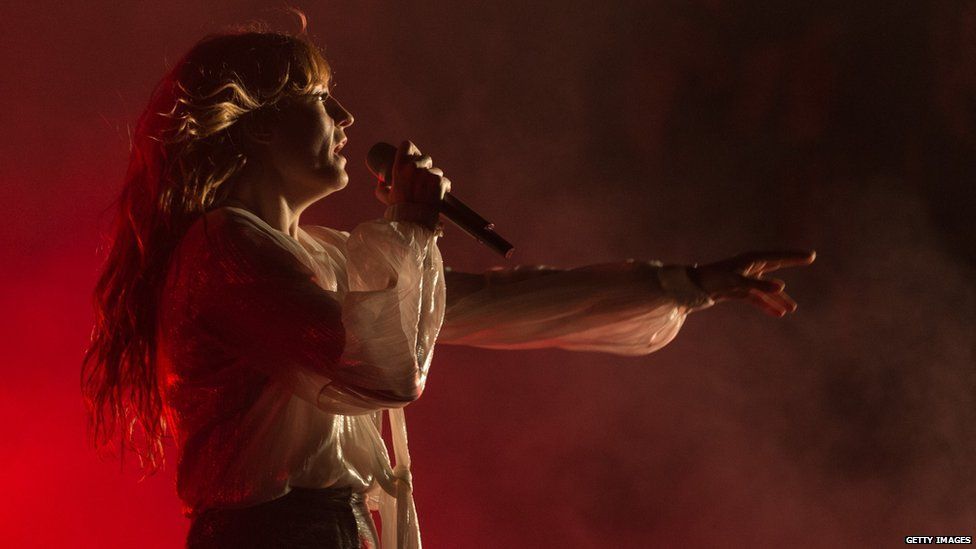 The pair both feel proud of their friend Florence Welch for headlining Friday, although they didn't get to see her live.
Orlando explained: "We were on the motorway. We had to watch it on a phone. All very proud. It looked like she was killing it."
Felix said: "The lights, even from the phone, looked incredible. What was that orange and red mist?
"We're very proud of Florence. To be honest she deserved to be headlining anyway."
The Maccabees are gearing up for the release of their fourth album at the end of July.
Felix said: "This is actually my favourite part of making a record when you've got this little month run-up where you know what the record sounds like and everyone's asking and you feel like you've got this little secret before it goes out in the world."
Orlando put it in another way: "You've jumped off - you're just waiting for the splash."
Felix added that they "ended up stripping a lot of stuff back" for the new album.
The band recorded it in London's Elephant and Castle, which is reflected by the photo on the cover.
"It's a photograph of the [Michael] Faraday memorial on the Elephant and Castle roundabout which is a beautiful thing.
"One of those wonders that I've spent years walking past and not giving the time of day until someone shows me a picture of it that turns it into something else and you take notice of it again."

Watch sets live online (UK only)
Follow @BBCNewsbeat on Twitter, BBCNewsbeat on Instagram, Radio1Newsbeat on YouTube and you can now follow BBC_Newsbeat on Snapchat