Amy Winehouse film: Director 'not trying to make a villain out of anyone'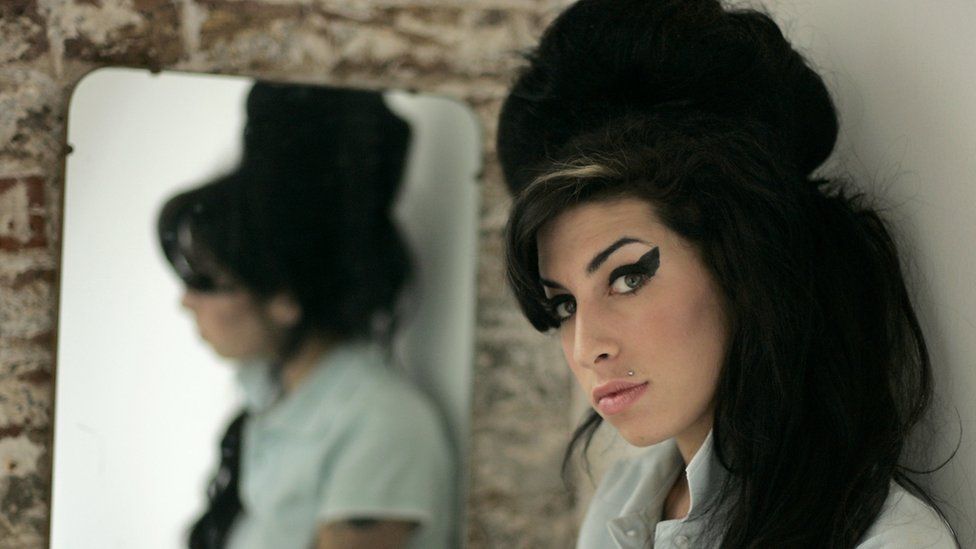 The director of a new documentary about Amy Winehouse says he is not trying to make a villain out of anyone.
Asif Kapadia, who also made the Bafta award-winning documentary Senna, insists this is the best representation of the singer's life he could make.
It comes after criticism from Amy's dad Mitch who said the film is unbalanced and "tainted".
He also said the film portrays both him and Amy's ex-husband Blake Fielder-Civil as "villains".
The director explained that he sifted through "thousands of hours of material" and spent two and a half years making the documentary.
"I don't know if it's ever possible for anyone to create a depiction of anyone's life and make it 100% right.
"From the people who have seen it, who knew her, just about everyone says they feel it's an honest portrait of Amy."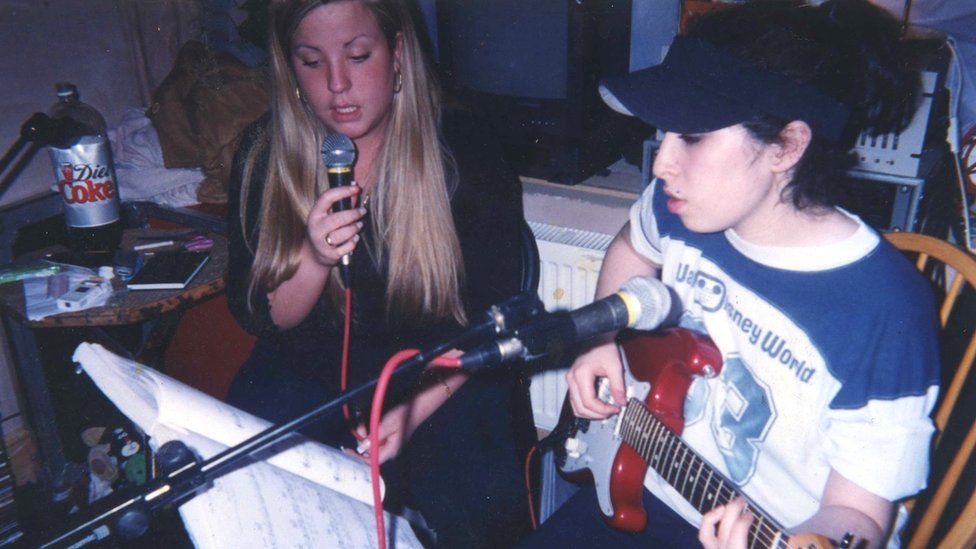 The film is made up of mostly unseen footage, taking us back to her teenage years right through to the last weeks of her life.
There is no doubt it is a beautifully-made documentary and that it's pretty heart-breaking, as we are reminded of Amy's enormous talent.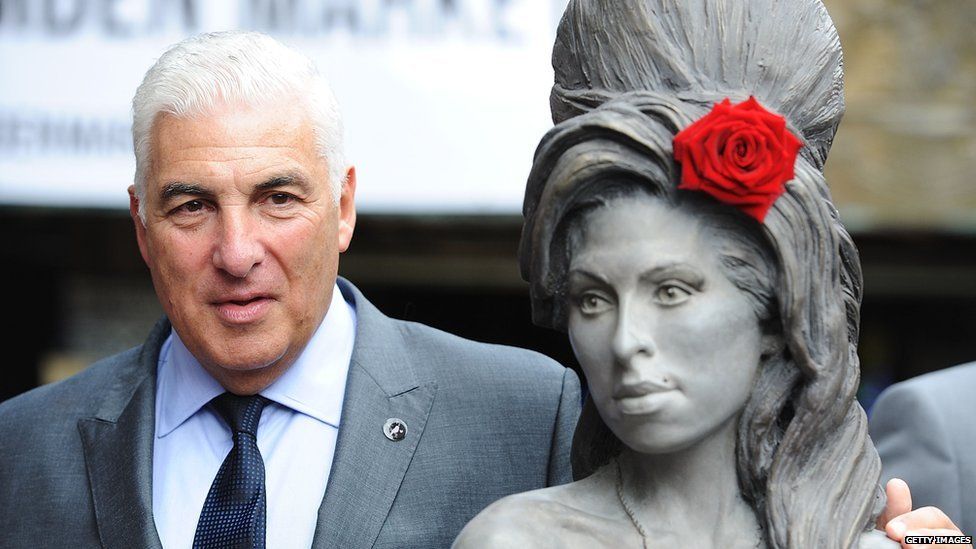 While critics have praised the film, describing it as "stunning" "powerful" "poignant" and "brilliant", Amy's father doesn't come across particularly well.
We see a man who walks out on Amy and a daughter who doesn't appear to ever get over it and is constantly seeking his approval.
"These guys have decided what to put in and what not to put in," Mitch Winehouse told Newsbeat in an interview in April.
"It's a two-hour film and you can't put everything in, but there's a got to be an element of balance and there isn't any."
In response Kapadia admits there will be difficult moments in the film, for some.
"We're not trying to point the finger or blame any single person," he says.
"But there were lots of people who made decisions which, when you look at them, were probably not great for Amy at that moment in time."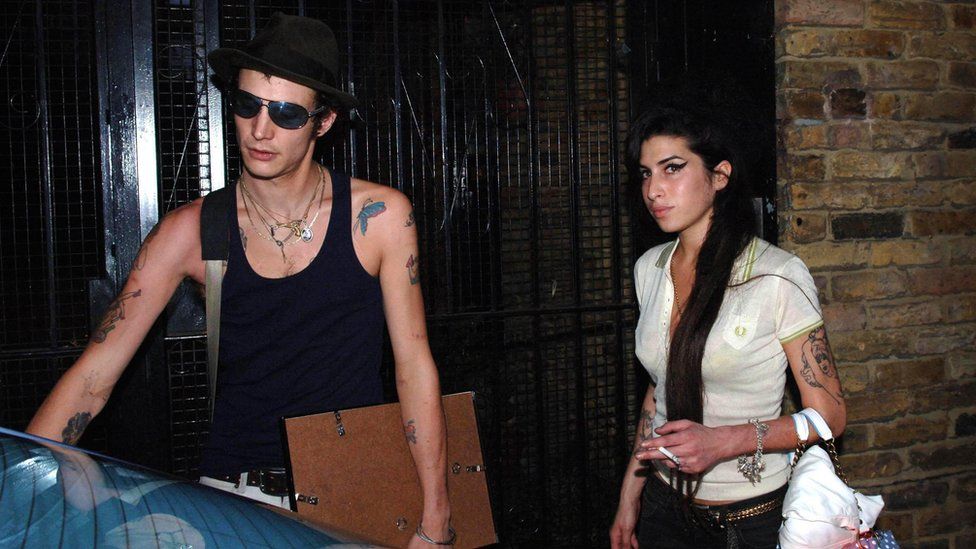 Amy is not portrayed as an angel either, one telling moment comes after she has won five Grammy awards.
Her friend recalls Amy saying "this isn't as much fun without drugs".
Her ex-husband Blake Fielder-Civil is another figure who Mitch Winehouse says is portrayed negatively.
He has since come out to defend himself saying "I don't think I ruined her," in an interview with The Times magazine.
"I think we found each other and certain people need to realise that she did have other addictions before she met me."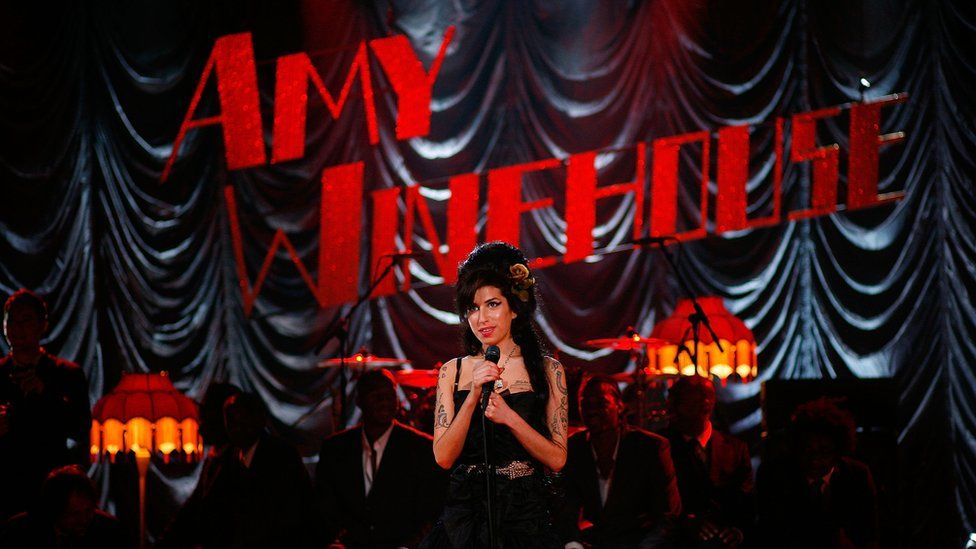 His involvement with Amy's addictions will always be debated.
But a different question is also posed about their relationship in this documentary: if they had not met, would Back to Black have been made?
She wrote the album after splitting with Blake. "That's the interesting thing," says Kapadia.
"What's most important in life? Is it the painting? Is it the piece of music? Is it the book?" he asks.
"Or is it the fact the human being who wrote it may still be around and we never had that piece of art."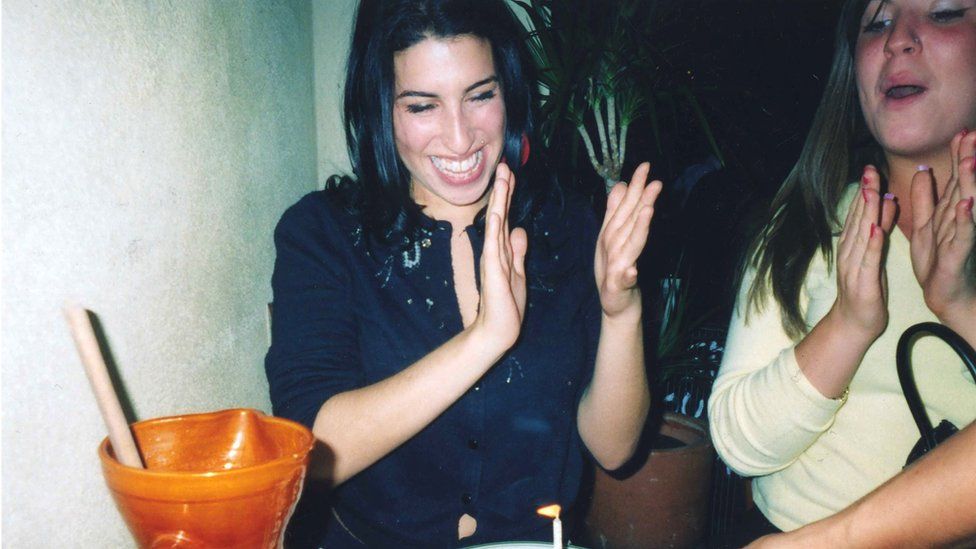 On the lighter side, the director says he was most surprised about "how brilliant her writing was".
"Everyone talked about her voice but the lyrics," he says.
"We put them [the lyrics] up on screen so people will pay attention to the lyrics.
"All of her songs are literally pages from her diary."
You also see the incredibly humorous side to Amy's character.
From making her friends laugh on holiday, playing up to the camera to her facial expression during an interview when she is compared to Dido.
"She's really funny, she's a really great kid, really, really intelligent and bright-eyed and healthy," he says.
"In the early days you get to know the real Amy, the real girl who she was before she became famous, before the hit record, before it all kind of turned dark."
Amy died, aged 27, from alcohol poisoning in July 2011.
AMY will be in cinemas from 3 July, following a nationwide preview with live by satellite Q&A on 30 June.
Follow @BBCNewsbeat on Twitter, BBCNewsbeat on Instagram and Radio1Newsbeat on YouTube and you can now follow BBC_Newsbeat on Snapchat