Who uses Reddit in the UK?
It's Reddit's 10th birthday.
Even if you haven't heard of the social media site, you will have read a news story, shared pictures or watched a video that passed through Reddit on its way to you.
Reddit users submit pictures, comments or news stories which are then voted up or down by other users. You can ask questions and start discussions too.
The more 'up' votes your post gets from other users, the more points you get and the more your post gets seen.
If your post is really popular, you might make it to the Reddit homepage, which calls itself "the front page of the internet".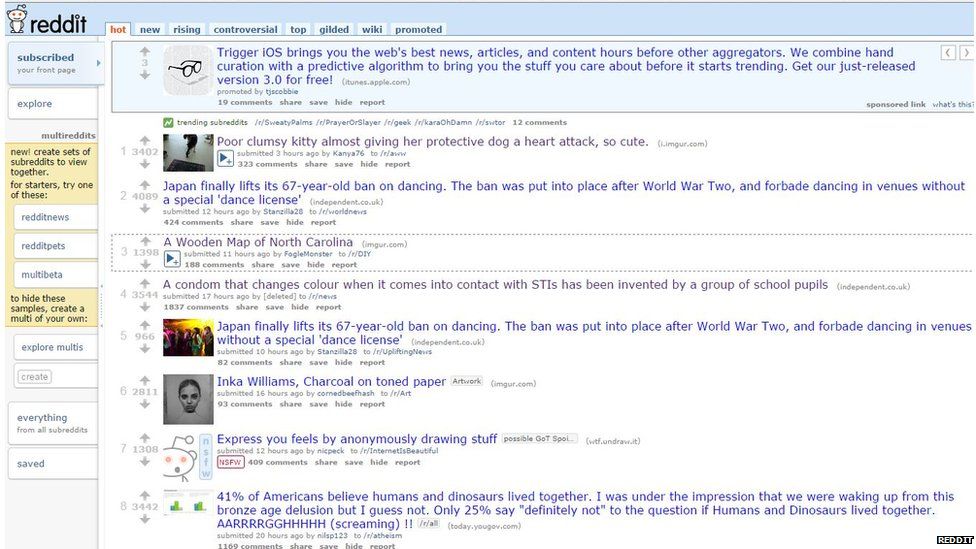 This allows you to submit more of your own content (if you don't have many points you might be stopped temporarily from submitting content).
Downvotes on your posts take points away from you. It's a popularity contest.
This reward/punishment system is what social media wonks call "gamification". Devices like this are used by networks to hook you in and keep you coming back for more.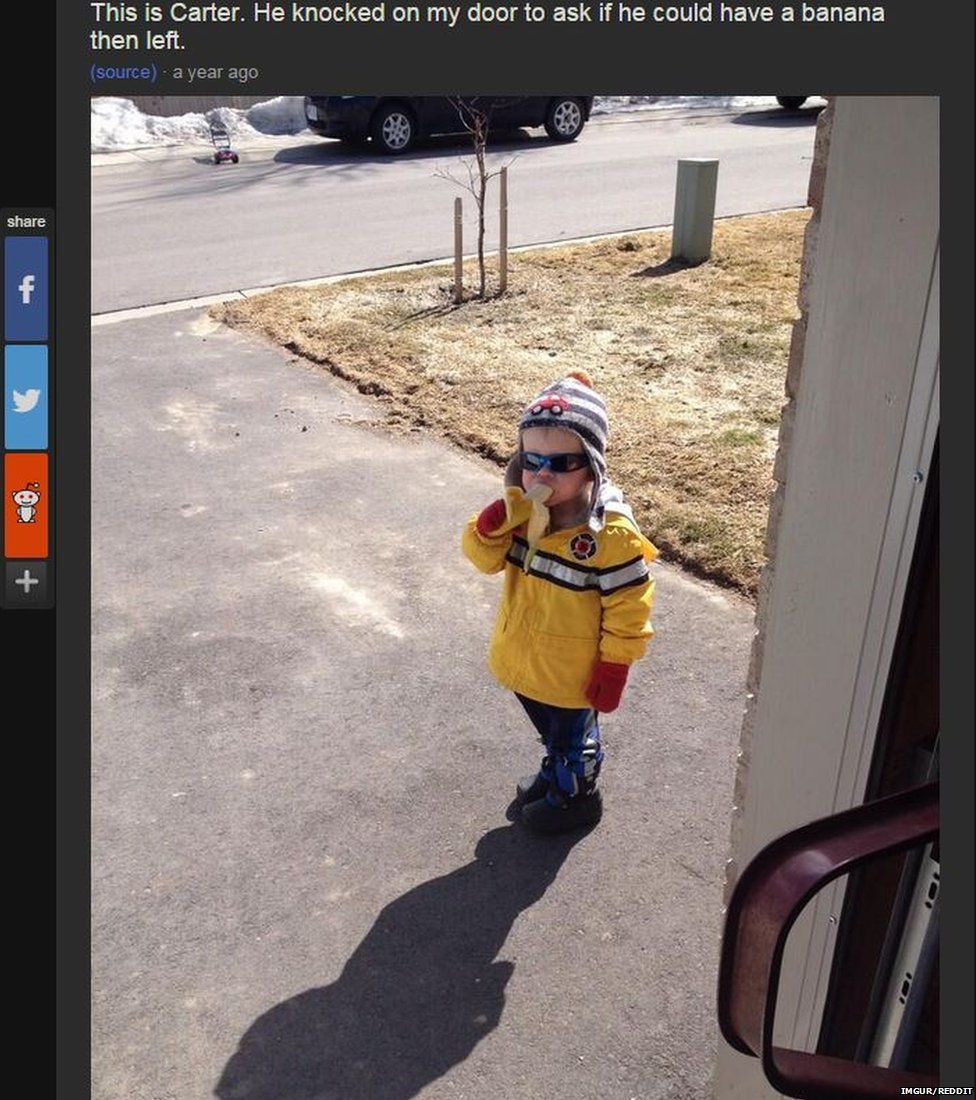 This culture also allows cliques and fosters certain interests. Some types of content or news do really well on Reddit in particular.
Other posts might be more popular on Instagram or Twitter. Reddit has a distinct sense of humour.
Case in point: one of the most commented posts congratulates former Reddit chief architect Jeremy Edburg on his marriage, asking people not to generate a gigantic Reddit post as it slows the site down.

Reddit says on its blog: "This comment thread really and actually has broken commenting site-wide many, many times, as every few months someone would find it and comment again and prevent it from archiving, until we had to specifically write code to lock this thread and preserve Reddit for all of you."
Like all social media networks, Reddit's value lies in the people who use it.
Although it started in the US, there are millions of Redditors worldwide.
Reddit claim there are 36.1m current active user accounts and that it has 172m unique visitors a month which "would make up the 8th largest population in the world, just after Nigeria and larger than Russia, Japan, and Mexico".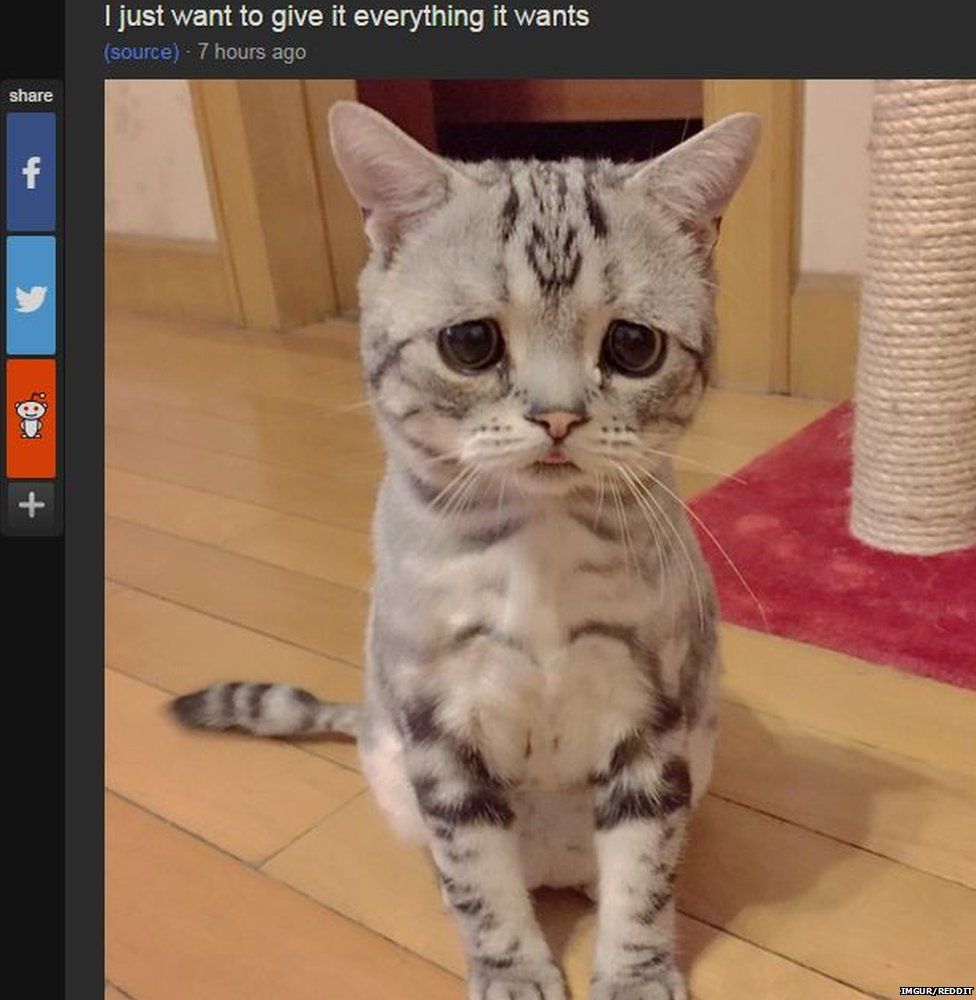 In the UK there are 6.6 million users per month, according to statistics Reddit gave to Newsbeat that covered four weeks in April and March.
This compares with 31 million users on Facebook (according to figures in 2014) and 15 million active users on Twitter (according to figures in 2013).
The UK is the third biggest user of Reddit after Canada and the US.
UK users exhibit specific behaviours on the site and are more likely to use a tablet. They are also more likely than worldwide users to enter directly into a subreddit, instead of going through the homepage.
Subreddits are pages devoted to particular topics. There is a subreddit on almost anything, from thoughts you have in the shower, DIY, depression or science. You can check if what you want to talk about is there by typing www.reddit.com/r/xxx. Replace xxx with your favourite topic.
Football is UK users' favourite topic. They are significantly more likely to enter through /r/soccer than worldwide users.
UK favourite subreddits are:
/r/soccer 31.6%
/r/worldnews 24%
/r/news 13.1%
/r/todayilearned 9.16%,
/r/games 5.78%,
/r/photoshopbattles 4.91%
/r/ WTF 3.14%
/r/movies 2.43%
/r/gaming 2.39%
There are probably quite a few Reddit voyeurs too. People who browse the site, peeping into different subreddits without subscribing. You can see how popular a subreddit is by checking out the number of subscribers to the right of the column. It also tells you how many people are in that Reddit right at that time.
The most popular co.uk domain submitted to Reddit is bbc.co.uk links, accounting for 36% of all UK URLs.
The top 10 are below:
bbc.co.uk 36%
independent.co.uk at 8 .77%
dailymail.co.uk 7.60%
mirror.co.uk 4.25%
news.bbc.co.uk 3.46%
ibtimes.co.uk 3.12%
standard.co.uk 2.38%
frontier.co.uk 2.32%
telegraph.co.uk 2.27%
metro.co.uk 2.03%
Gaming seems to be a popular topic for UK users, with gaming site frontier making the top 10. Posts from mattsgametheory.blogspot.co.uk are the second most likely to generate discussion.
The top sites that generate comments are on average:
news.bbc.co.uk 871 comments
mattsgametheory.blogspot.co.uk 468 comments
ibtimes.co.uk 411 comments
digitalspy.co.uk 223 comments
wired.co.uk 218 comments
metro.co.uk 168 comments
thetimes.co.uk 145 comments
blackpoolgazette.co.uk 122 comments
dailymail.co.uk 119 comments
telegraph.co.uk 113 comments
bbc.co.uk 97 comments
The Blackpool Gazette might seem like a rogue entry but this is because one user submitted a link to the local news story in the r/askreddit forum after he saw a man die during an altercation.
The user wanted to ask Reddit for help. The dynamic is slightly different from other social networks because users are anonymous. Other people shared their experiences of death and what helped them through. The top voted comment advised the user to get counselling.
Another popular Blackpool Gazette post was to a diabetes thread with users discussing if it was fair that a diabetic woman was jailed for causing an accident after slipping into a hypoglycaemic coma at the wheel.
Reddit's last ten years hasn't been completely plain sailing There's been a lot of controversy over what people post in forums. Most recently they had to shut five of its forums because they were being used to "harass individuals".
The closures were announced in a post placed on Reddit, saying the sub-reddits had been banned because they had broken community rules on harassment and the forum's volunteer moderators had not taken action to stop the behaviour.
The subreddits directed abuse towards overweight, black and trans people as well as gamers.
Follow @BBCNewsbeat on Twitter, BBCNewsbeat on Instagram, Radio1Newsbeat on YouTube and you can now follow BBC_Newsbeat on Snapchat