The Strokes kick off Hyde Park gigs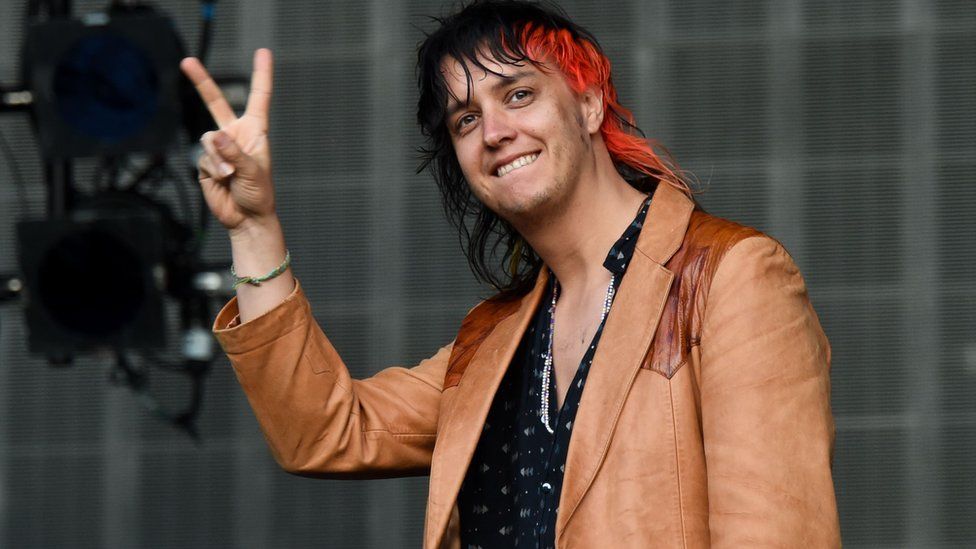 The Strokes have kicked off the first day of the British Summer Time festivals in London's Hyde Park.
The New York band started with Is This It, the title track from their first album.
There were plenty of opportunities for mass singalongs as they rattled through the hits from Machu Pichu, One Way Trigger to Last Nite.
Frontman Julian Casablancas told the 60,000 strong crowd that "we've really enjoyed ourselves."
Before adding "we don't recognise London with this great weather".
There were famous faces in the crowd watching the the New Yorkers headline the festival.
Alexa Chung, Gwyneth Paltrow, Cara Delevigne and Alex Turner were all spotted in the crowd.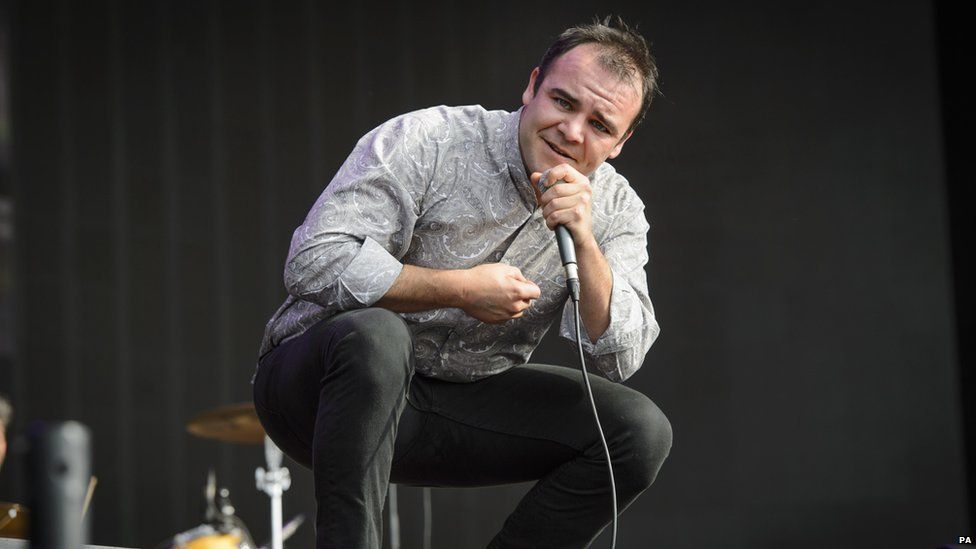 The day started with a set from Syd Arthur on the main stage followed by Future Islands.
It wasn't the first time playing at Hyde Park for the trio, they were on before Arcade Fire's headline slot last year.
"We enjoyed playing last year," singer and extraordinary dancer, Samuel T Herring, tells us.
"It was the biggest stage in London that we got the chance to play.
"It was really awesome and we feel really lucky to be on this bill."
These guys have kept a count of every gig they have played and estimate this is show 982.
"Pretty cool huh?" Herring suggests.
Yes, very cool. As cool as his dancing which if you haven't seen is gaining legendary status.
But he thinks he could still learn a thing or two, perhaps from another famous musician with some moves.
"Beyonce could teach me some moves. I could teach her the two step too because that is all it really is."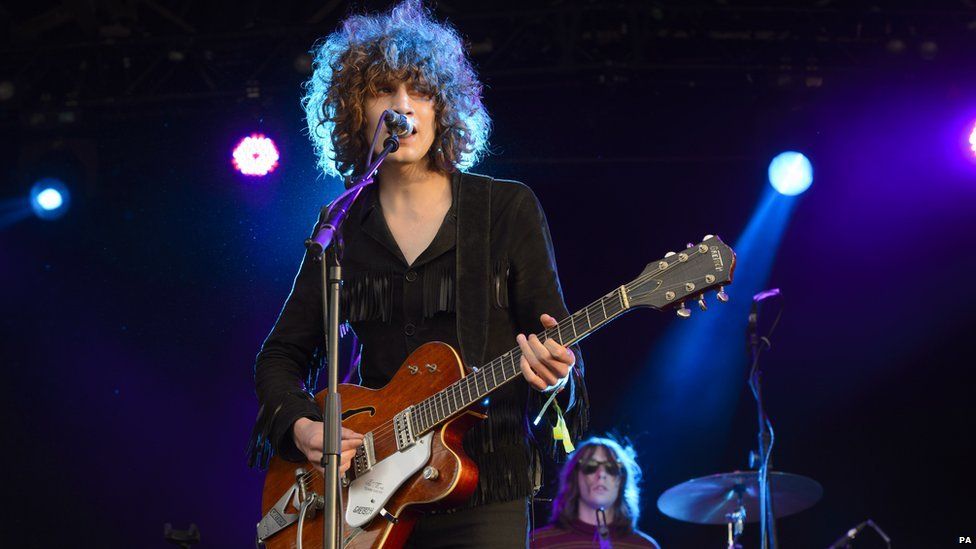 Meanwhile, over on the Barclaycard stage, psychedelic rockers Temples took the headline slot.
They also played Hyde Park in 2013, the same year The Rolling Stones played.
"It was fun, but we were all quite stressed back then. Today it is great because we just get to hang out," Adam Smith tells us sitting in the sun before their set.
"We got a little sound check as well which you never get at a festival," adds frontman, James Bagshaw.
They were lucky enough to be on site when The Strokes were sound checking with very few others watching.
"I really, really do love them," explains James.
"I have never got to see them live. I think Julian is an incredible singer and writes some of the best melodies."
As for their set, they promised us beforehand they would play two new tracks.
"We haven't figured out the name for one of them yet, we just won't introduce it," laughs Adam.
"Or it will be known as the song formally known as Volcano," suggests James.
"Volcano works as a song title but it is a Damien Rice song.
"Maybe we call it Not Damien Rice's volcano?" asks Adam.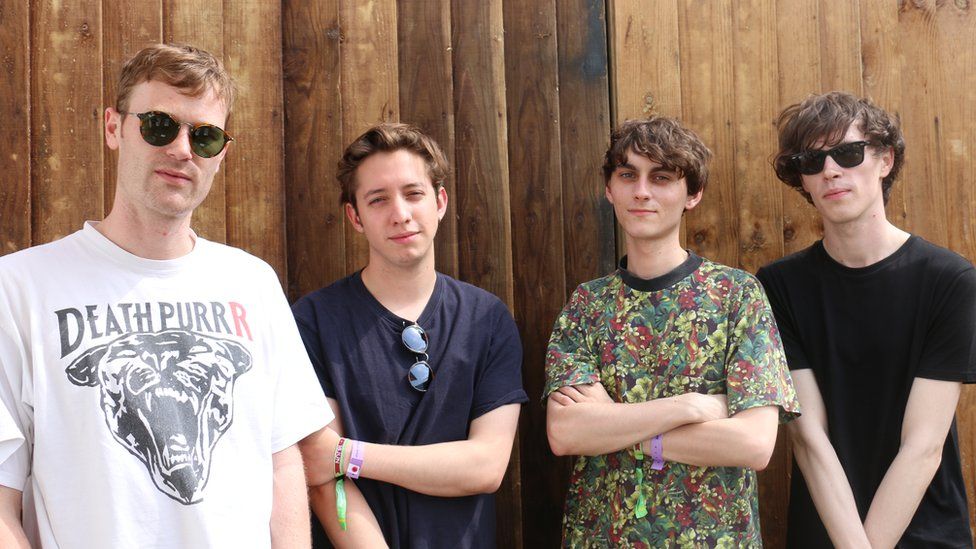 Lots of relatively newer bands were given the opportunity to play this festival.
Gengahr are a psych-rock band from London named after a Pokemon character, but they're not familiar with Hyde Park.
"I think I have been to Hyde Park twice in my life," says frontman, Felix Bushe.
"I came here for the Wireless festival when I saw The Strokes, which is weird because they are playing at this festival. That was the last time I came here," drummer, Danny Ward, adds.
They have just released their debut album A Dream Outside, but this gig is also a special moment for them.
"When we were teenagers, they (The Strokes) were the biggest band on the planet," explains Felix.
"And rightly so. It is amazing to think that when we were younger, we were sitting in our bedrooms listening to The Strokes, so it is a bit of a dream come true."
But they are already starting to build their own fan base.
"We got our first gift just yesterday. We got some Japanese biscuits from this girl and a little Genghar toy. It was really sweet," smiles Danny.
Apparently, guitarist, John Victor, is keeping the toy, but the biscuits were distributed evenly.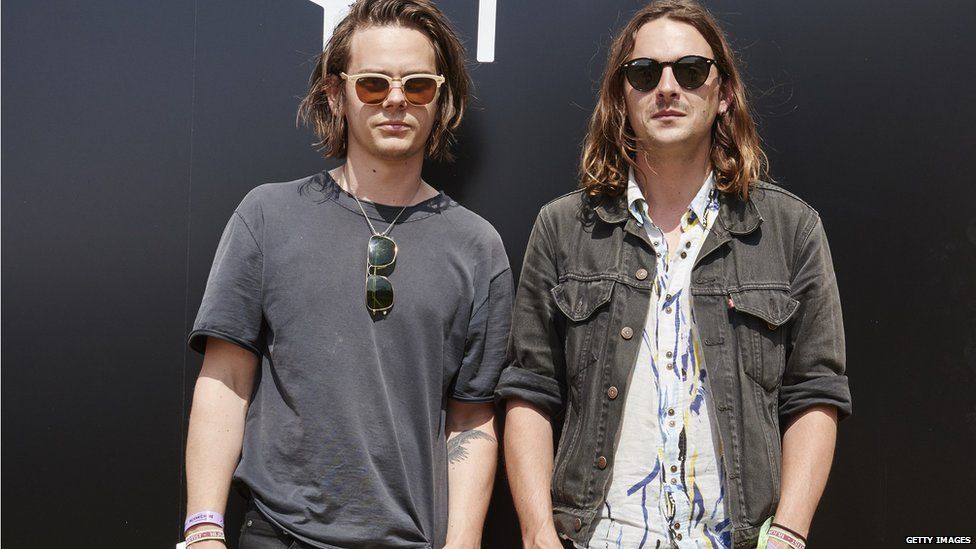 One of the newest bands on the line-up are Yak.
They are a frenetic trio, two grew up in Kidderminster, the third is from New Zealand.
While momentum is building around this band and despite playing London's Hyde Park, they reckon they are still not quite taking it seriously.
"It is great to be here, it's wicked," says frontman, Oli Burslem, rather unenthusiastically.
"Maybe you should ask us afterwards, at the moment we could play to just four people."
They actually play to quite a few more and maybe what seems like a lack of enthusiasm is modesty about who will come to watch them.
Unsurprisingly, they are also fans of The Strokes, but don't think they will try and get a selfie with Julian.
"Nah leave them to it. I think he'll be happy enough, probably in a hotel room by now," says Oli.
"Happy to hear him, but not interested in meeting him."
Not sure he's telling the truth.
The Hyde Park British Summer Time gigs continue with Blur on Saturday 20 June.
Follow @BBCNewsbeat on Twitter, BBCNewsbeat on Instagram and Radio1Newsbeat on YouTube and you can now follow BBC_Newsbeat on Snapchat