Charleston shootings: Why is it a 'hate crime' and not terrorism?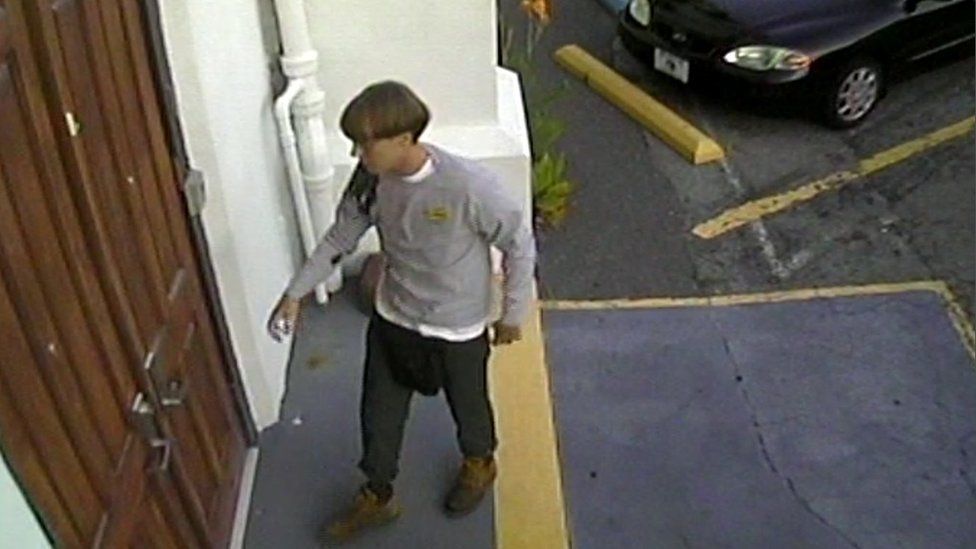 The use of the term "hate crime" to describe the killing of nine people at a black church in South Carolina has reignited the debate about what constitutes an act of terrorism.
Many people have expressed anger over how Charleston city police chief Gregory Mullen described it during a press conference.
They say that hate crime is not a strong enough term to describe the attack and argue that had the victims been white and the suspect Asian or black, terrorism would have been used.
US comedian Jon Stewart found little to joke about when talking about the shooting on The Daily Show, saying: "They're already using the nuanced language of lack of effort for this. This is a terrorist attack."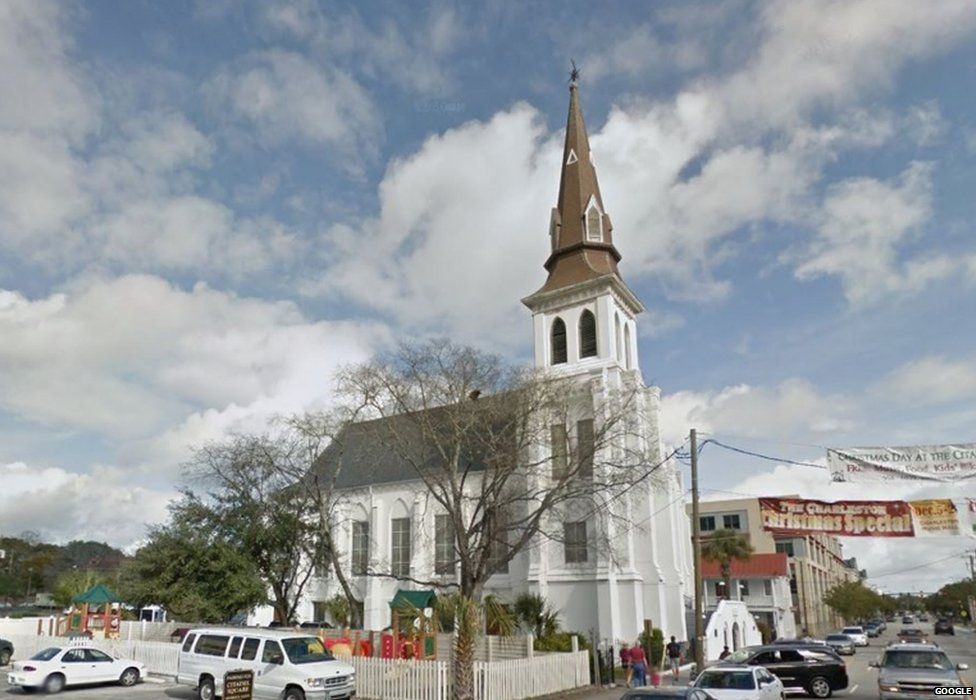 Suspect Dylann Roof, a white male aged around 21, is accused of walking into the church at around 9pm local time on Wednesday and opened fire while people were praying.
In his Facebook photo he is wearing a jacket with Rhodesia and apartheid South Africa flags stitched on.
The African Methodist Episcopal Church has a long history as a site of resistance against racial injustice and has played an important role in African-American history.
Martin Luther King and Coretta Scott King both spoke there.
While the suspect was on the run residents were urged to stay in their homes.
He was arrested in North Carolina, 15 hours after the attack.
While he was still on the run, reporters in the area expressed surprise at how easy it was to move around the city.
Others questioned this version of events.
Some compared it to other shootings where white people were attacked, saying that in those cases security was far greater and the city was locked down.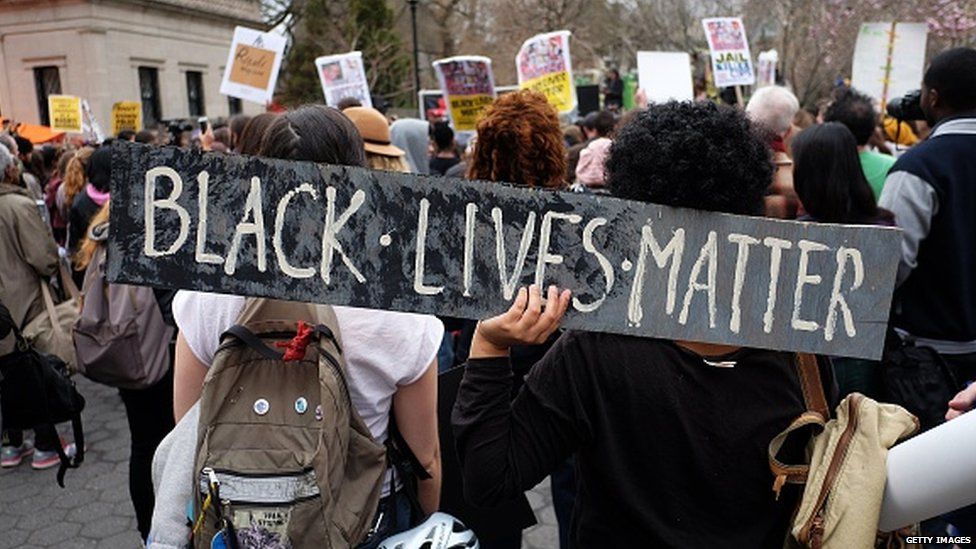 Samantha Asumadu from Media Diversified, which aims to improve diversity in UK media, told Newsbeat that there has been a big media bias on who is considered a terrorist.
The unofficial or unauthorized use of violence and intimidation in the pursuit of political aims. "The fight against terrorism"
"There's a long history to this," she said.
"I would say some of it is rooted in the fact that when white people are killed in a terrorist attack the whole world weeps, whereas when people of colour are, quite often there's barely a whisper.
"It's time to abolish the lone-wolf trope and hold white males accountable.
"A white male is always given the benefit of the doubt whereas a black, Asian or non white person is not.
"While you may say it's too soon [to make a judgement] you don't see that in other cases so it's about consistency in the way that you tackle this now."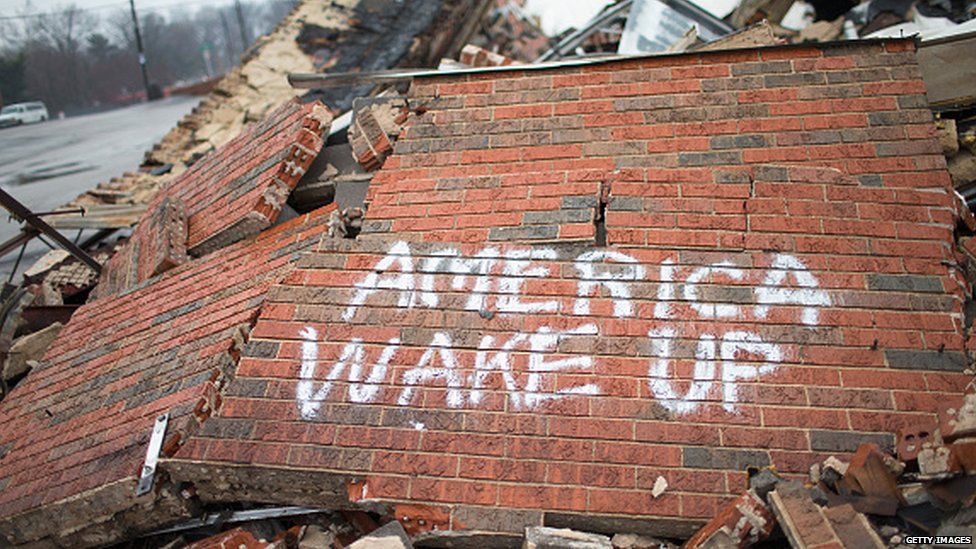 This attack comes in a southern state with a recent history of racial tension.
Earlier this year, there were protests after unarmed black man Walter Scott was shot eight times by a police officer.
The officer was later charged with murder.
A crime motivated by racial, sexual, or other prejudice, typically one involving violence. "Legislation to stiffen penalties for persons convicted of hate crimes"
The case was one in a series of controversial killings by US police that have happened recently.
Last August the National Guard were called in Ferguson, Missouri, after protests escalated over the police shooting of unarmed black teenager Michael Brown.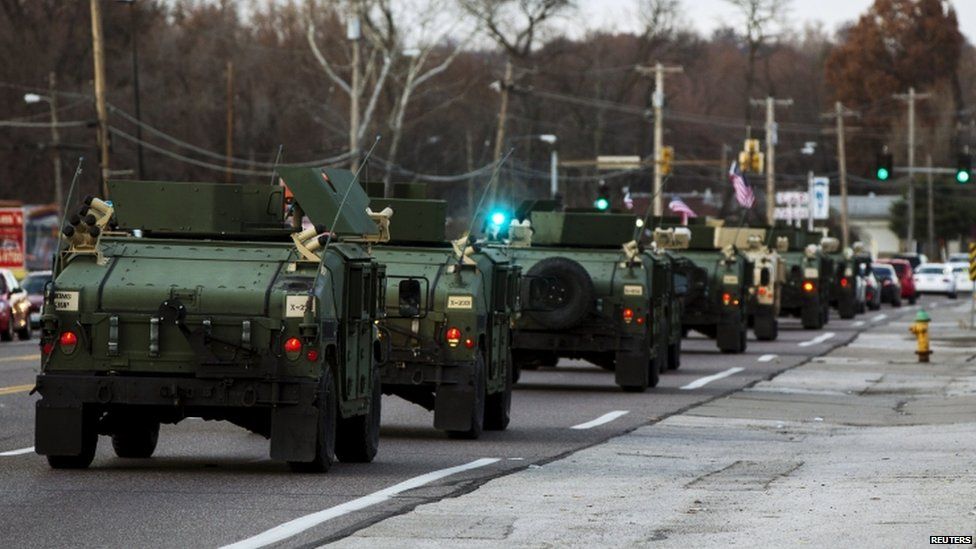 Against this background, the description of the shooting as a hate crime rather than a terrorist act is being seen by some as one more example of the media and authorities having a racial agenda.
The BBC offers specific guidance to its journalists on the use of the words terrorist or terrorism.
It advises against the use of the word terrorist saying: "The use of the word will frequently involve a value judgement. We need to ask ourselves whether by using 'terrorist' we are taking a political position, or certainly one that may be seen as such.
"As such, we should not change the word 'terrorist' when quoting someone else, but we should avoid using it ourselves."
Al Jazeera has similar reservations about the term terrorist.
An internal email obtained by National Review Online showed the network's head of output Carlos van Meek warning staff about words that "have a tendency of tripping us up".
Specifically he warned against the word terrorist, saying: "One person's terrorist is another person's freedom fighter."
Follow @BBCNewsbeat on Twitter, BBCNewsbeat on Instagram and Radio1Newsbeat on YouTube and you can now follow BBC_Newsbeat on Snapchat