England footballer Karen Carney: I've done some bad things to myself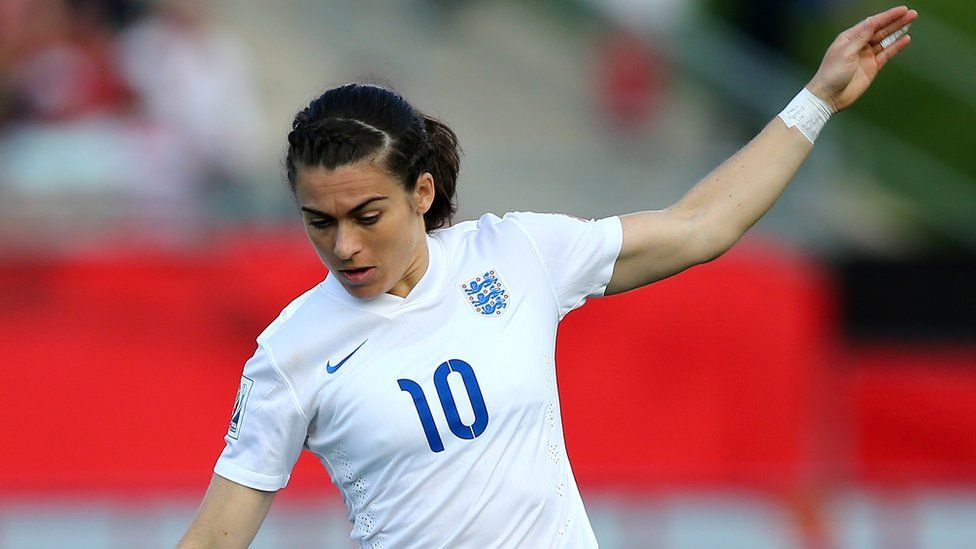 England striker Karen Carney's been talking to Newsbeat about her struggle with depression after admitting to self-harm in the past.
"I've done some bad things to myself, that was probably the lowest point," she says. "But I'm here.
"We just want to inspire people to get through dark places and come through it, because you can."
The 27-year-old scored the second goal in the side's 2-1 win over Mexico at the Women's World Cup in Canada.
The Birmingham City captain and former Arsenal player has battled her way back into the national team after injury and thinks healthy competition for places is a good thing in the tournament.
But she says it hasn't been an easy return, especially after she rejoined the Midlands side following her return from US team Chicago Red Stars in 2011.
"I absolutely hated it," she says. "I hated football with a compete passion. I had no desire. I had no want to do it.
"Laura Bassett was so key for me, to help me through it.
Read what Karen says about facing Colombia, on avoiding complacency and her England role on BBC Sport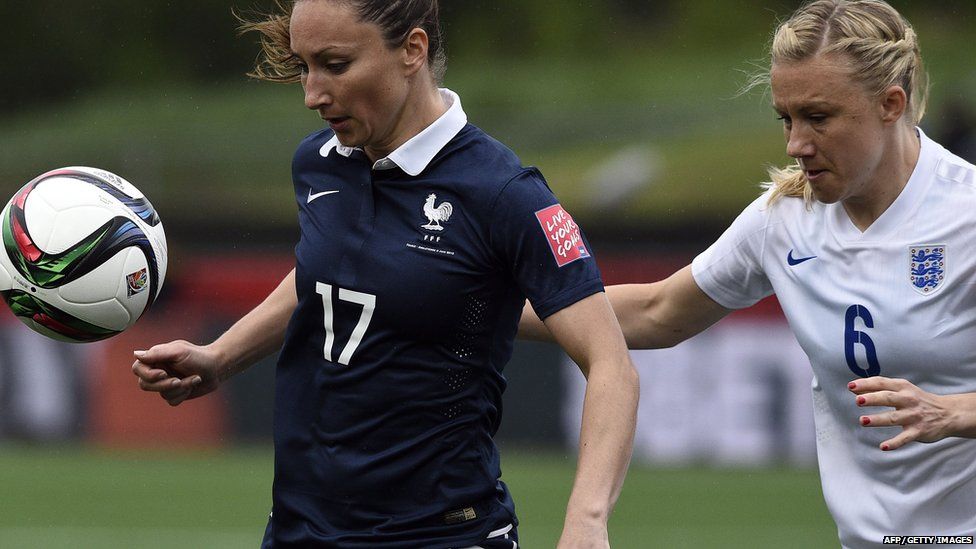 "I signed for Birmingham and there was one point where I wouldn't get out of my car.
"It was my first training session with them after coming back from the States. I didn't want to be there, I didn't want to play football but I felt pressured to play.
It's not going to be easy. It's hard. And a lot of people don't know what happens behind a closed door
"She literally dragged me out of my car and she was like 'you're coming with me' and got me through every session and got me through my dark moments. She's my best mate.
"She's seen me at exceptionally bad lows but she's got me through them and I'm so pleased for her, how she's done in this tournament and what a great teammate she is.
"The biggest saying is 'fake it until you make it.' It's not going to be easy. It's hard. And a lot of people don't know what happens behind a closed door.
"You have to fake it to the press, you have to fake it to the little kids that do love the sport. You do have to fake it until you get through it and you're at a point where you're enjoying it, which was last year and this year for me."
Karen, who's from Solihull, played at the World Cups in 2007 (China) and 2011 (Germany) as well as competing with the Great Britain team at the 2012 Summer Olympics in London.
She says she nearly didn't make it to the World Cup in Germany and was low before the London Olympics as well.
"It is hard," she says. "I have an eight-year-old niece and you can't give up, you can't quit and you can't shatter somebody else's dream just because yours isn't where it's meant to be at the moment.
"My biggest regret would have been if I gave up and missed the Olympics and the last World Cup and wasn't here today because it's peaks and troughs and you just have to ride it.
"Being claustrophobic and not having autonomy and being able to do what I want to do, not in a diva-ish way, but being claustrophobic and in hotels and not being able to get out. It's a boring environment and not getting out, that is very, very challenging.
"I don't think that brought out the best in me and I don't think I could have affected or enjoyed the tournament and the team as much back then as much as I can now."
Follow @BBCNewsbeat on Twitter, BBCNewsbeat on Instagram, Radio1Newsbeat on YouTube and you can now follow BBC_Newsbeat on Snapchat