Civil rights activist is 'pretending to be black' say her biological parents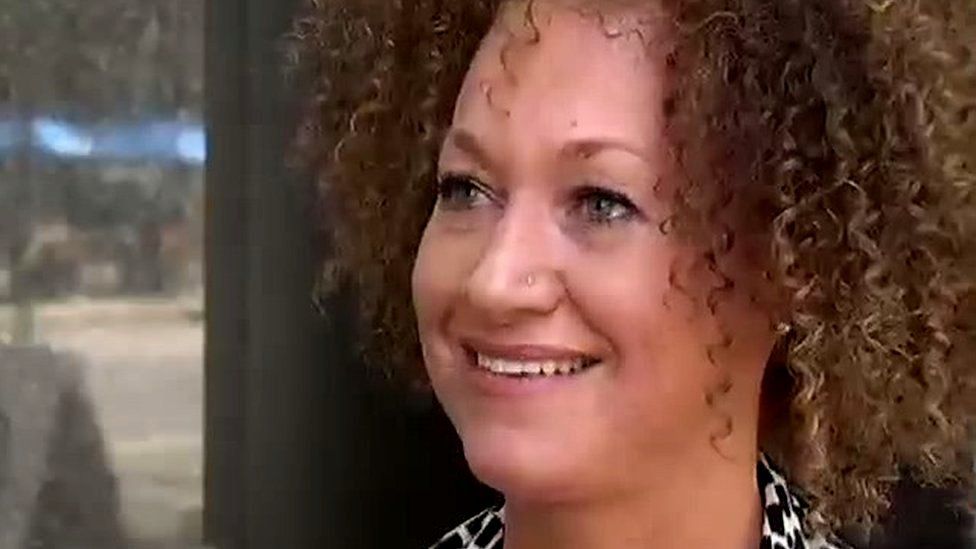 The parents of a civil rights activist in America say she's been "pretending to be black" for years.
Rachel Dolezal works for an organisation called the National Association for the Advancement of Colored People (NAACP) in Spokane, around 280 miles away from Seattle in the north-west corner of the US.
According to the Spokesman-Review newspaper, Dolezal said she was a mix of white, black and American Indian on her application to serve on the city's citizen police ombudsman commission in January.
That application is now being investigated.
Spokane Mayor David Condon and City Council President Ben Stuckart issued a statement.
"We are committed to independent citizen oversight and take very seriously the concerns raised regarding the chair of the independent citizen police ombudsman commission. We are gathering facts to determine if any city policies related to volunteer boards and commissions have been violated," it read.
Ms Dolezal's mother and father, a white couple called Ruthanne and Lawrence Dolezal, say that she is their biological daughter.
The row surfaced after a picture was published earlier this year on the NAACP's Spokane Facebook page showing Dolezal and an African-American man, who's identified as her dad.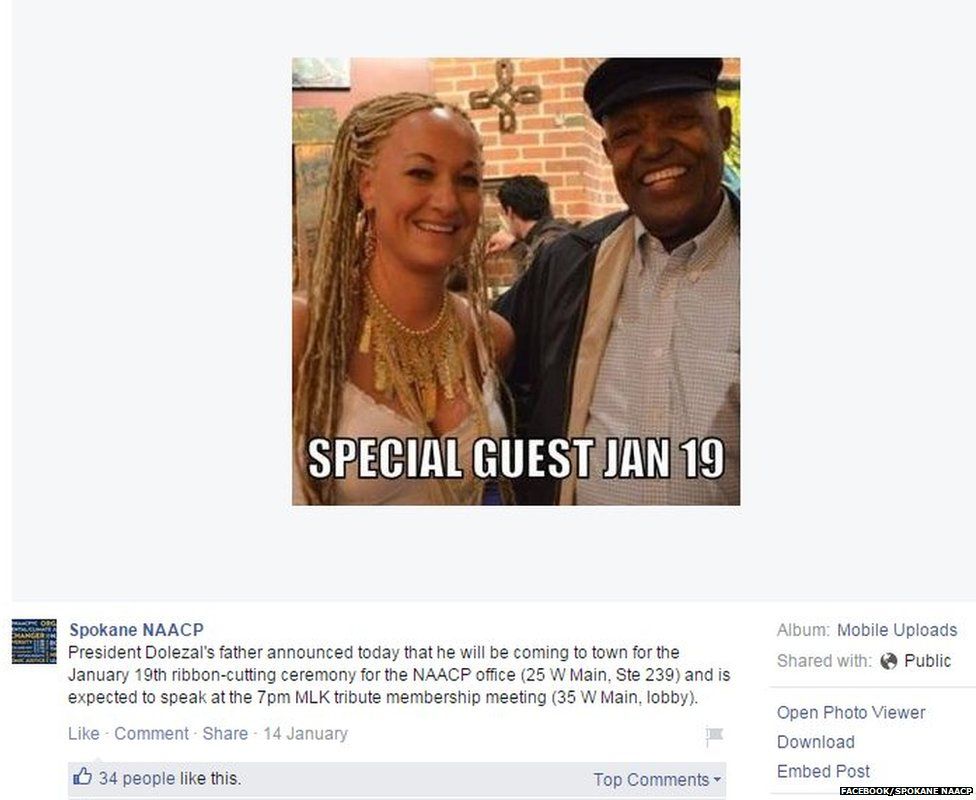 Local news reporter Jeff Humphrey from ABC affiliate KXLY4 asked Dolezal about the claims during an interview about hate mail she claimed she has received through the NAACP's post office box at Spokane in Washington State.
"Ma'am, I was wondering if your dad really is an African-American man," he asked.
"I don't understand the question," answered Dolezal. "I did tell you [that man in the picture] is my dad."
"Are your parents white?" Humphrey asked.
After that question Dolezal took off her microphone and walked away into a nearby clothing shop leaving her car keys and purse behind.
She says she's been targeted more than a dozen times in both Spokane and Coeur D'Alene but police haven't made any arrests.
The 37-year-old, who's a part-time professor in the Africana Studies programme at Eastern Washington University, also claims to have two black sons in the same interview.
But Dolezal's parents say one of those boys is her adopted brother Izaiah, one of four black children they raised.
Follow @BBCNewsbeat on Twitter, BBCNewsbeat on Instagram, Radio1Newsbeat on YouTube and you can now follow BBC_Newsbeat on Snapchat