What it's like to be on your period and in a disaster zone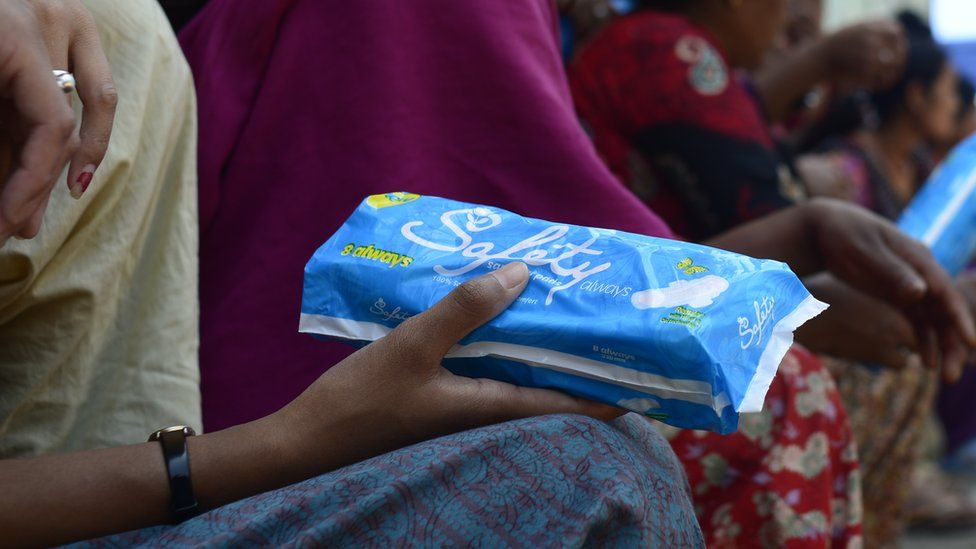 Getting your period can be irritating at the best of times, but for women in Nepal dealing with the aftermath of April's earthquake, it's much worse.
Many of them have lost everything, including their sanitary pads and because so many houses have been damaged, privacy is hard to come by.
Saya Nagarkoti, a 20-year-old student, says the lack of safe water is also making it really hard to keep clean.
"The water is very filthy and contaminated," she tells Newsbeat.
"I'm worried about the outbreak of diseases and skin [infection] brought by water contamination."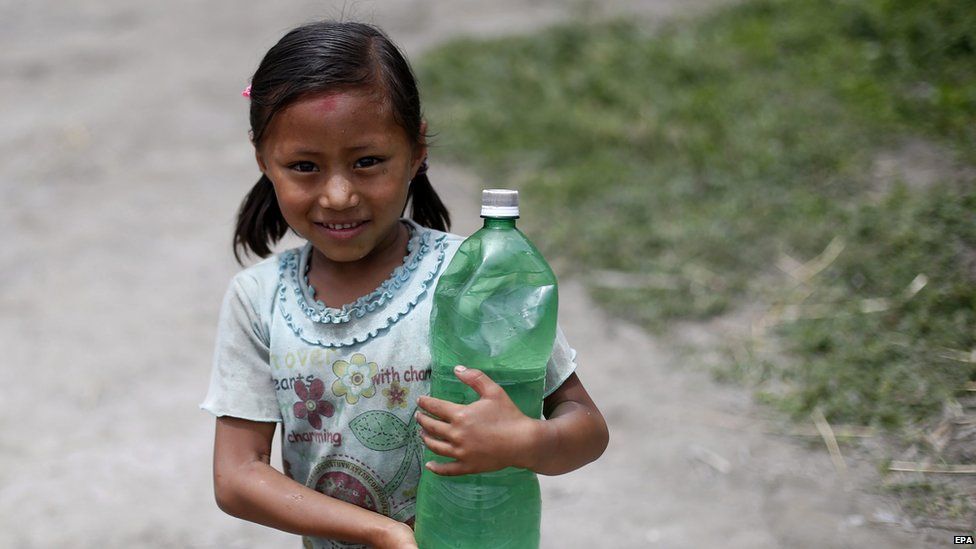 Unlike many women in the West, who have access to disposable tampons and pads, Saya relies on reusable sanitary cloths, which she must wash herself.
"I always live in fear that the pad might come out and people might notice," she says.
Saya has experienced the moment that many teenage girls around the world dread - the moment when you have a leak during your period.
"I remember the day when I had a blood stain in my skirt during school time. I was really embarrassed."
Because of the damage to both her house, and the water supplies in her village - a place called Lele in the Bagmati Zone of central Nepal - she is now staying in one room with her whole family, with little access to clean water.
"The toilet we have is very small and lies far away from my house and it's very dark during the night-time," she tells Newsbeat over the phone, via a translator.
"I had to ask my family, especially my dad and brother, to leave the house for some time, so that I can change my sanitary pads. But I am reluctant to tell them I was having my menstrual time."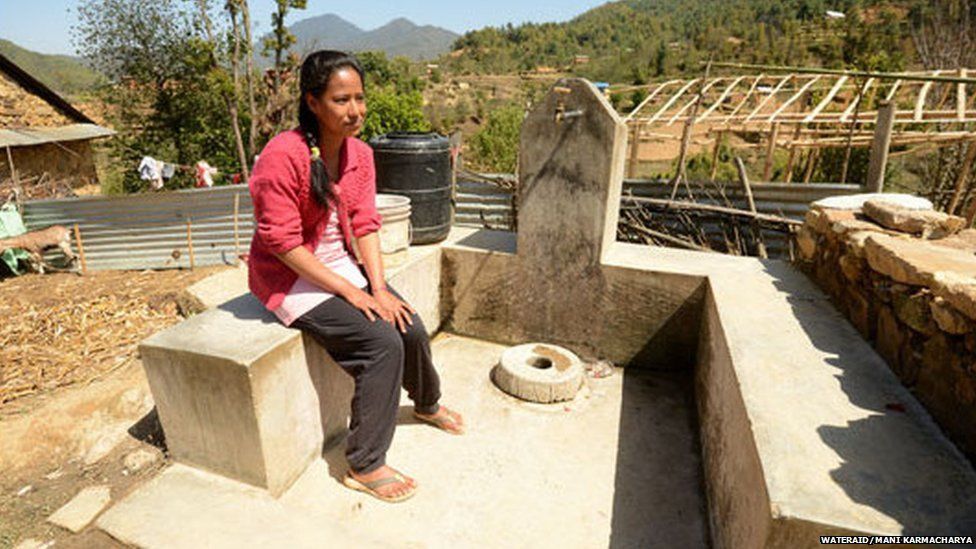 She says the lack of water makes it hard to keep herself clean and have a bath, which she has found particularly difficult when she has her period.
"Most of the women use these washable pads for a day or two and they are not able to change them," she adds.
People in many areas of Nepal think menstruation makes women unclean, and despite efforts by the government in Kathmandu, those who are on their period are often shunned, in a practice known as chaupadi.
This has made it even harder for women like Saya to manage their period, while rebuilding their lives after the earthquake.
"Menstruation is really taboo in my village," says Saya.
"You are not allowed to touch water taps or go inside the kitchen. You must be on your own to care for yourself."
Some women are forced to leave the village while they are on their period and either live in huts or out in the open.
You are left with no other option than to wake up early in the morning to wash the sanitary pads
They are also expected to hide the used pads and Saya says she is too uncomfortable to ask anyone to help her wash them, even when she is suffering from extreme menstrual pain.
"You are left with no other option than to wake up early in the morning or [go] in the night time to wash the sanitary pads," she explains.
She says she has to go to a nearby river to wash the pads - and like many other women, she only has a few of the cloths in her possession.
For those who lost everything in the earthquakes, this meant they also lost their sanitary towels.
Some say they had to borrow bits of cloth to manage their period, which they were unable to wash or change, leaving them at risk of infection and humiliation in front of their male family members, says WaterAid.
The charity has been working in Nepal to help improve access to sanitation for many years, long before April's earthquake.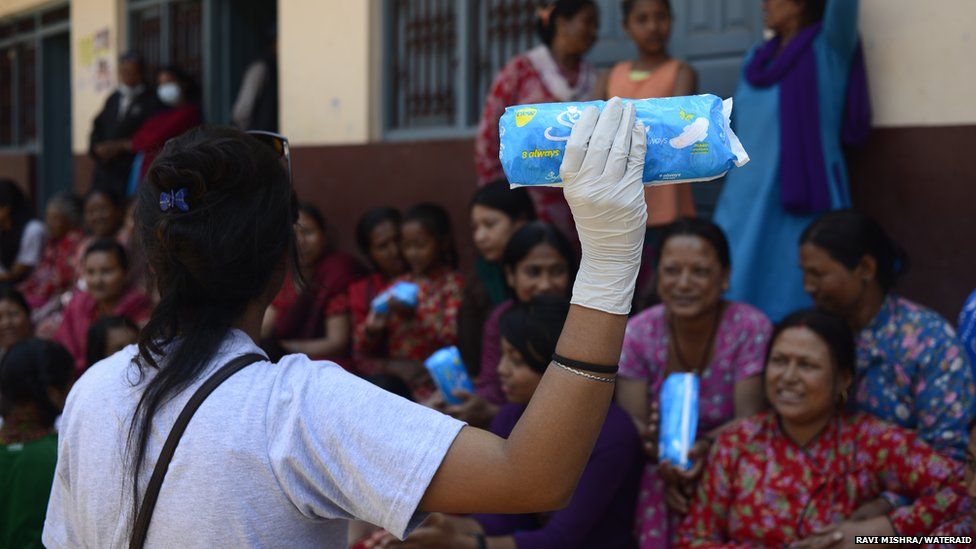 In the last few weeks, WaterAid has handed out menstrual kits to more than 13,700 people in badly affected regions, which contain, among other things, disposable sanitary towels.
But these pose their own problem because, as Saya points out, there are very few bins available in which to get rid of the used pads.
The taboos surround menstruations have often been long-held in many communities and are a part of wider cultural traditions and rites of passage.
"Every grown woman has right to care for themselves with privacy and dignity," says Carolynne Wheeler, who works for WaterAid and has spent time in Nepal since the earthquakes.
She says the charity takes advice from regional organisations about how best to be sympathetic to local customs, whilst also equipping people with the information they need about sanitation.
These traditions "have begun to change", she says and as the each generation becomes more educated, "taboos are falling by the wayside".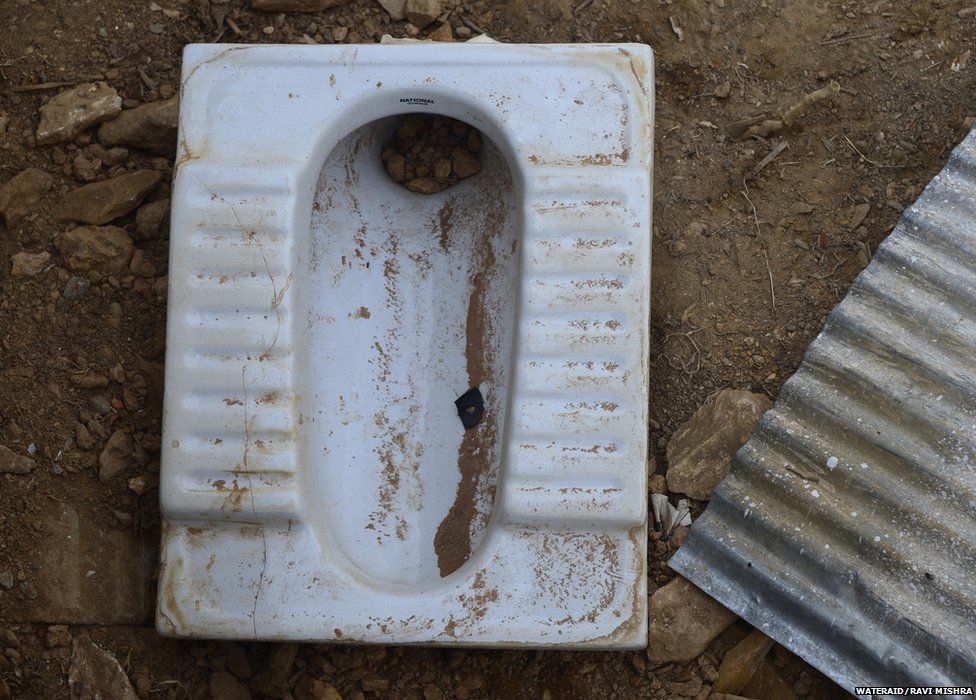 Carolynne was in Nepal, at an educational session with a group of women, handing out sanitary towels, when the second round of severe tremors struck on 12 May.
She says many people have been left "traumatised" by the earthquake, and the regular and severe tremors that followed.
The earthquake in Nepal brought death and destruction to Saya's doorstep.
"The saddest part is that my grandmother died during the second tremor that shook the country on 12 May," she says.
"She was staying outside. One of the damaged houses next to her fell on her and she died on the spot. It was a bad day for the whole family."
More than 8,500 people are thought to have died in April's earthquake, with more than 200 dying in May's aftershock.
Follow @BBCNewsbeat on Twitter, BBCNewsbeat on Instagram, Radio1Newsbeat on YouTube and you can now follow BBC_Newsbeat on Snapchat