WWE's Seth Rollins claims he is most hated man in America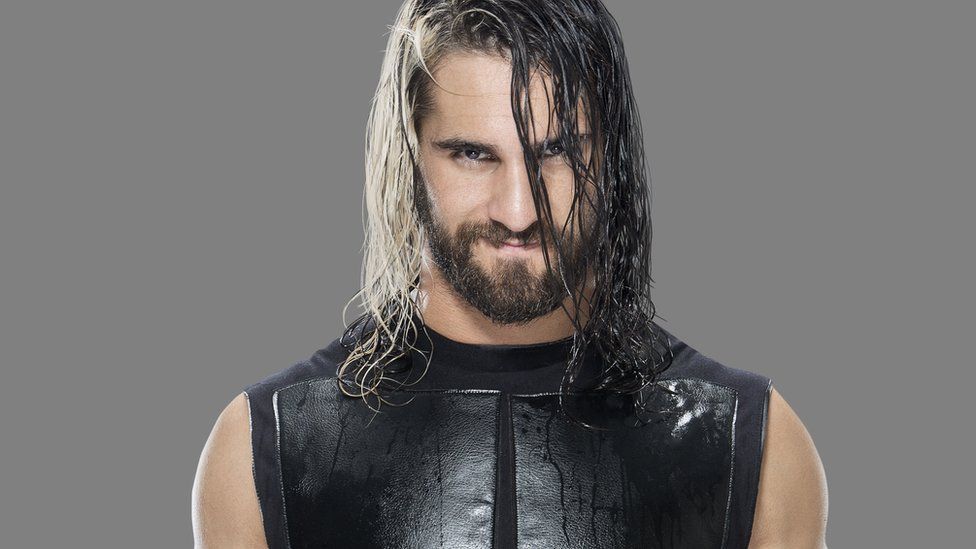 Seth Rollins claims he is the most hated man in America.
It's a "good thing" he tells Newsbeat - and you could argue it is better to be disliked rather than ignored.
"I actually saw a poll online, on WWE.com, they were asking who deserved their success more, me or Justin Bieber and Justin Bieber was in the lead by a wide margin," says the WWE star.
"And if he [Bieber] is not the most hated man then shoot, it's got to be me I would say."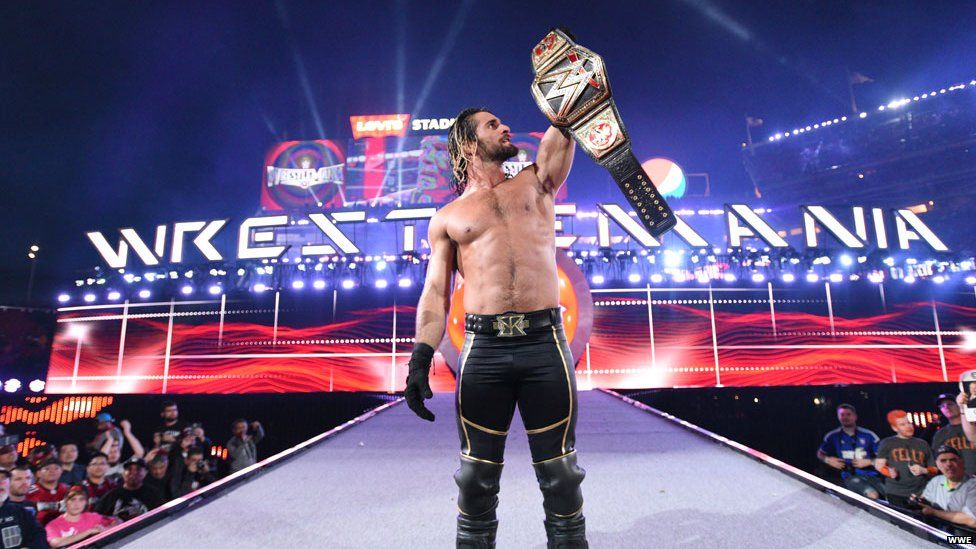 But take a quick look at his Twitter feed and you see plenty of WWE fans - especially in the UK - buying into the Rollins brand.
"You guys are a little kooky man. Sometimes you go against the grain, just for the fun of it," he says.
"I think the fans in the UK are a little more accepting of me and my behaviour.
"I feel like I get a little more love when I go over there as opposed to hopping around the States all the time."
While you might think most young girls would prefer Bieber and the film Frozen to WWE, a recent message on Twitter shattered that stereotype.
"It's pretty cool, the things people will put on Twitter for a retweet are pretty interesting. That one took the cake," he says.
"I don't retweet all day every day but that one was pretty good. I thought that was pretty sweet too."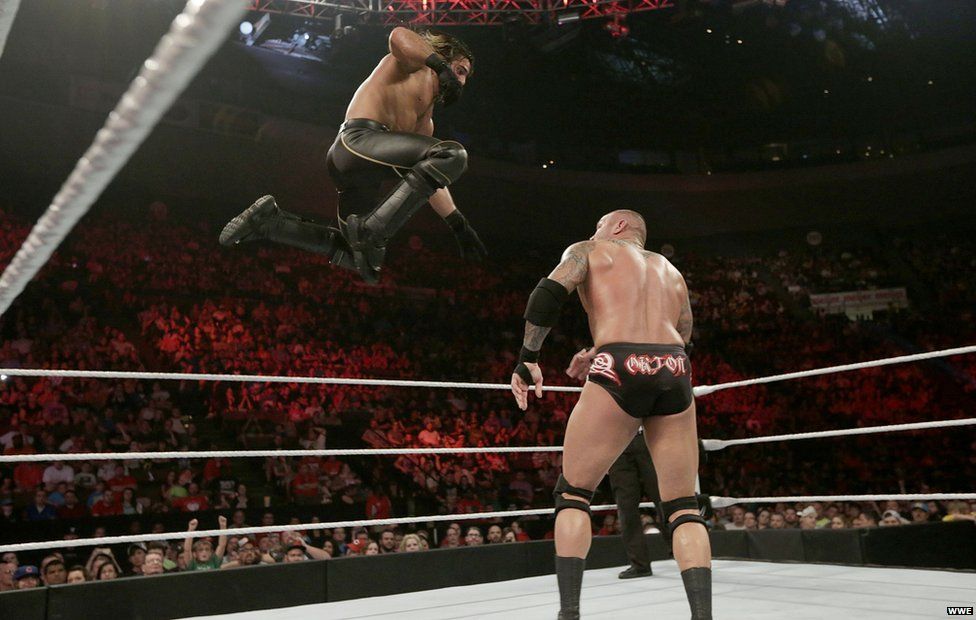 Plenty of older women send him pictures of themselves in Rollins-brand T-shirts, looking for acknowledgement from the WWE star.
"You don't really associate the female demographic with WWE and professional wrestling so it's great that my character can attract women as well as men to our industry. I think that's pretty awesome actually," he explains.
Rollins phones Newsbeat from the US, where he is preparing for this weekend's Elimination Chamber and he says he is "looking forward" to defending his title.
"I always feel confident, no doubt about it. Anytime I'm going into the ring there's an air of confidence that I exude at all times," he says.
"Dean Ambrose is a hell of a talent, he's snuck a couple of wins by me over the last few weeks but I've got a good track record against him and I know I'm better than anybody so it should be a pretty interesting match-up."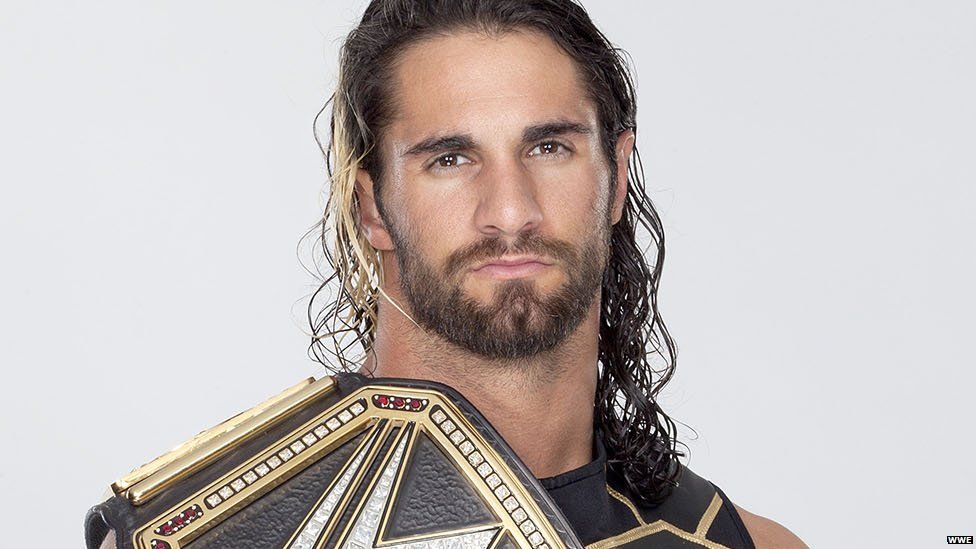 This year will also see a Tag Team Elimination Chamber match, which Rollins predicts will result in "chaos".
He adds: "The Elimination Chamber is a very unique event.
"The massive cage that is containing the competitors in these Elimination Chamber matches is going to be in itself, just a marvel to look at."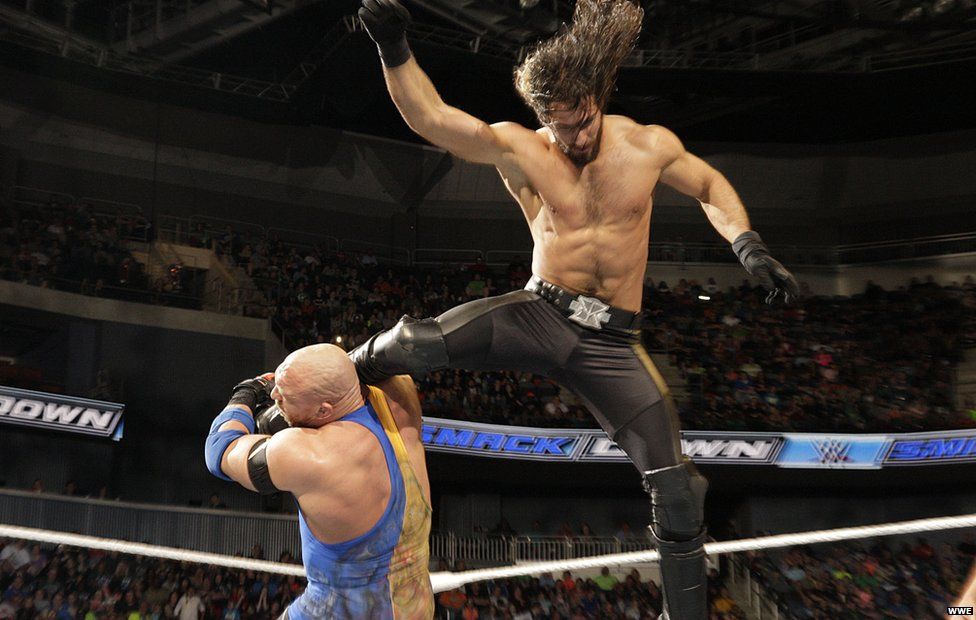 Assuming he does "tear down the house" at this Sunday's event, Rollins has high hopes for the rest of the year, including getting his first ever Summer Slam title.
"There's a lot going on, a lot of contenders on the horizon and Brock Lesner always looming in the background," he says.
"There's a lot going on for WWE and me in particular this summer. I'm just looking forward to capitalising on any opportunity that's thrown my way."
The Elimination Chamber will be live on the WWE Network on Monday 1 June at 1am.
Follow @BBCNewsbeat on Twitter, BBCNewsbeat on Instagram and Radio1Newsbeat on YouTube and you can now follow BBC_Newsbeat on Snapchat