Fall Out Boy: 'Older, not wiser'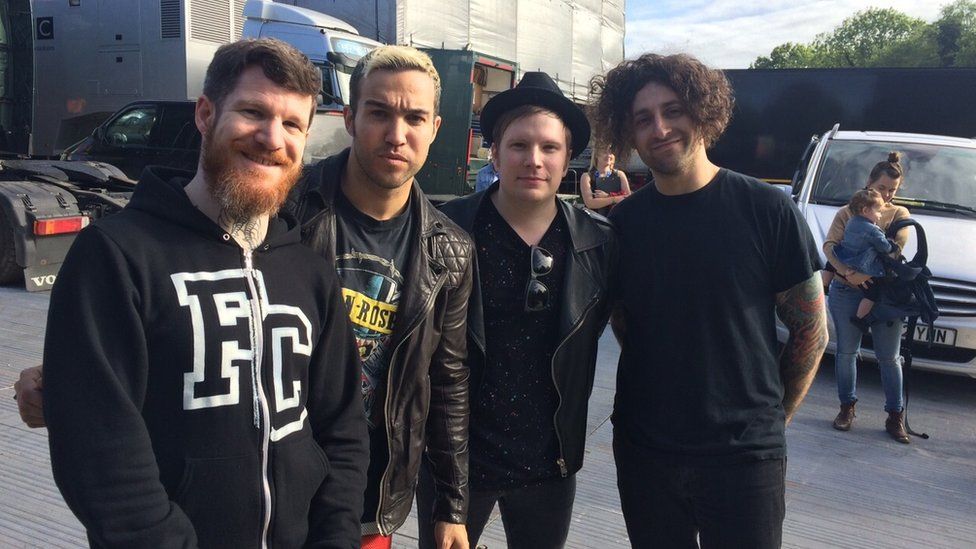 "We're older, not necessarily wiser," muses Pete Wentz, bassist with Fall Out Boy.
You could call their current success, the second phase in the musical career of the US rock band.
In the noughties, they dominated the emo movement with huge hits like Sugar, We're Going Down; It's an Arms Race; and This Ain't a Scene.
But in 2009, the members felt they needed some time out and took an extended break until 2013.
It's not easy for any band to make a comeback after a number of years and recreate the success it had before.
But the boys were determined and wanted their music to represent the band in its current form rather than just recreate Fall Out Boy of old.
"It has been a really cool experiment because we all have very different influences and tastes," explains Wentz.
"It's great to be able to do different stuff that I don't think we could have done 10 years ago."
"The thing that is so cool is that since coming back I think people listen more to songs than genres," adds frontman Patrick Stump.
They also think different acts are influencing each other across the genres more than ever.
"Even rock bands. I don't know a rock band that even if they aren't fans of Kanye West, then they are aware of what he is doing and reacting to it," Wentz suggests.
"It's cross-cultural, there are no boundaries."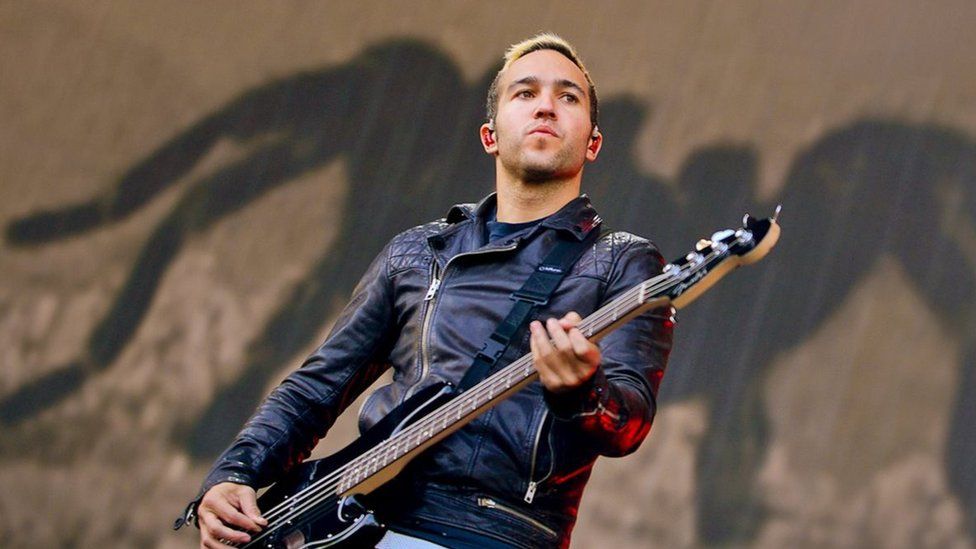 They also credit a certain UK radio station for helping them with their return to the music scene.
"Radio 1 has supported us more than any station in the entire world, which is pretty cool from being from so far away," says Wentz.
"I think it is true though," adds singer Patrick Stump, "We got support early on with Sugar (We're Going Down) and I think Zane [Lowe] played it more than anyone else on the planet.
"The thing that we learned about Radio 1, through Zane, is it is a station that really embraced the culture of music, which isn't what happens in every radio station in the country."
And now like many other American rock bands, they feel at home, here in the UK.
"There are moments when I feel like a British band," Wentz explains.
"The reaction we get here feels like home and Radio 1 has played a huge part in that."
Follow @BBCNewsbeat on Twitter, BBCNewsbeat on Instagram and Radio1Newsbeat on YouTube and you can now follow BBC_Newsbeat on Snapchat