Foo Fighters and Taylor Swift close Radio 1's Big Weekend in Norwich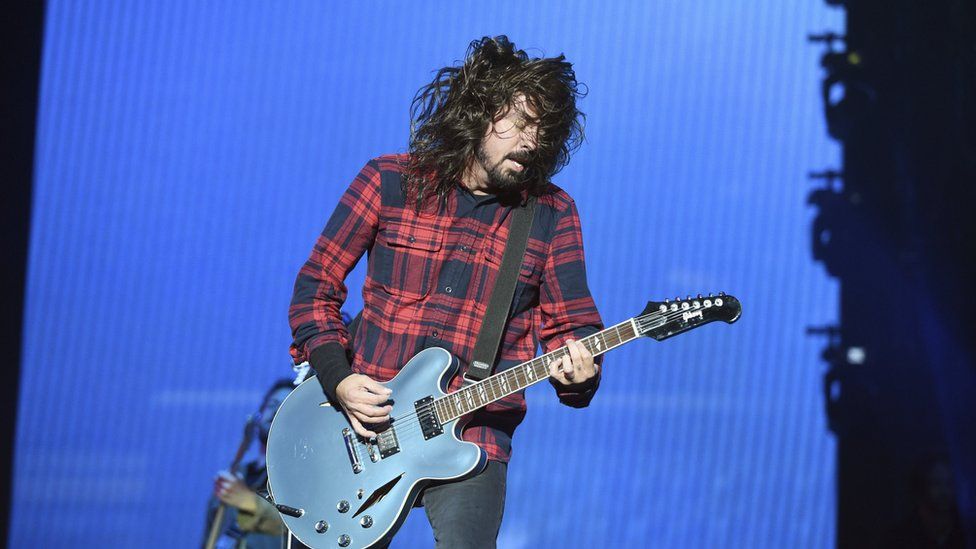 On the final day of Radio 1's Big Weekend fans were treated to an hour-long Foo Fighters set as they closed the event at Earlham Park in Norwich.
Frontman Dave Grohl dedicated Congregation from their latest album to Taylor Swift, which they wrote in her hometown of Nashville.
He told the crowd: "I'm officially obsessed, she might want to get a restraining order.
"To my opening band, Taylor Swift. Taylor and the Swifts."
He also told fans that "my kids will kill me for saying this, but this one is dedicated to Taylor Swift" as he closed Big Weekend with Best of You.
Despite a day of showers, the 25,000 fans who attended the event were still in high spirits.
Taylor Swift played on the main stage for 45 minutes before Foo Fighters with her set mainly culled from her latest album 1989.
The sun was out when Taylor Swift told fans: "I have never done a Radio 1 Big Weekend before until right now. And I've never played in Norwich before now."
Before playing Shake It Off, which got to number two in the Official Single Chart, the 25-year-old singer paid tribute to Radio 1 and the crowd.
"I want to say the biggest thank you to Radio 1 for putting me in front of this crowd tonight. You guys are a dream, singing along and dancing.
"Tomorrow we all have to go back to normal life. I just want you to think about the fact that you are at a festival with so many thousands of other people who love music and are all facing forward.
"No-one's looking at you, no-one's judging you. So I hope for the next three and half minutes you fully, epically, Shake It Off."
"She was lovely, beautiful," said 29-year-old Dave Aston from Essex. "She had beautiful stage presence.
"I thought that was amazing, really good. It's not the kind of music that I would normally go for, but I think this is somewhere that everyone gets involved with the music.
"And she's such a performer, and I think she really put on a show for everyone. It was brilliant," said Suzanne Ives, 30, from Norwich.
Newsbeat spied singer Soak and most of Catfish and the Bottlemen "shaking it off" to Taylor's set.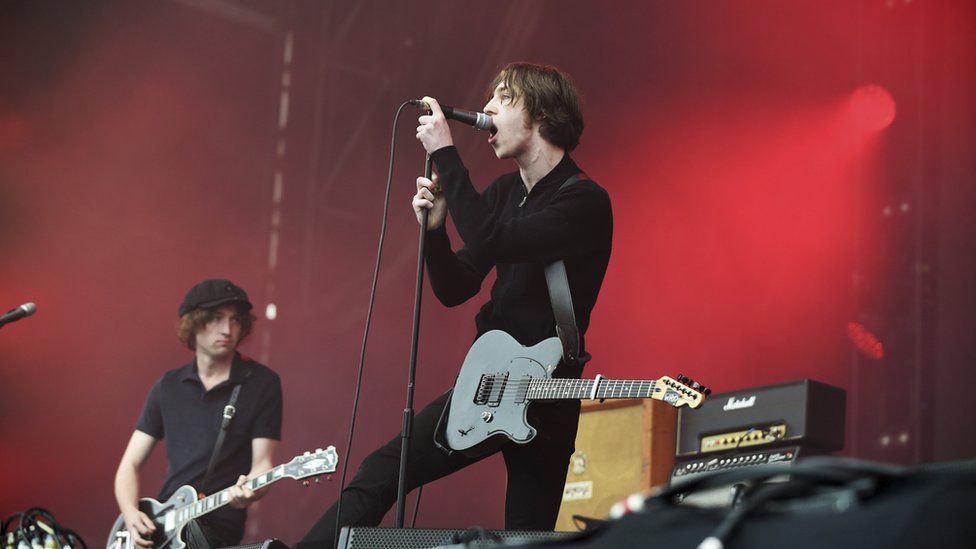 Catfish and The Bottlemen were moved to the main stage after Sam Smith was forced to pull out of playing in Norwich.
The singer had to have surgery on his throat.
We caught up with a very excited Van McCann, frontman with Catfish.
"I loved it, it is an honour isn't it. We were on the Introducing stage last year. To be moved on to this one this year, I'm excited, look my legs are still going."
He also apologised for taking Sam Smith's place.
"I felt bad," he said. "It's his audience, you know, because we are worlds apart."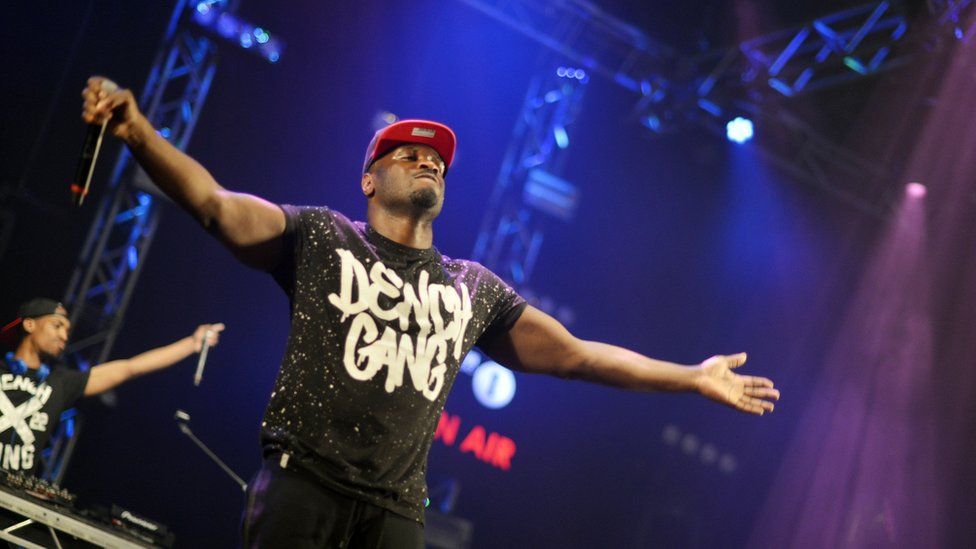 Speaking of Sam Smith, Lethal Bizzle filled the gap for Catfish and the Bottlemen on the In New Music We Trust stage, even getting the packed tent to fester skank, his new dance move.
"Big up Sam Smith, you know how it goes, sometimes people's misfortune is another man's opportunity.
"So big up Sam Smith hope you get well soon."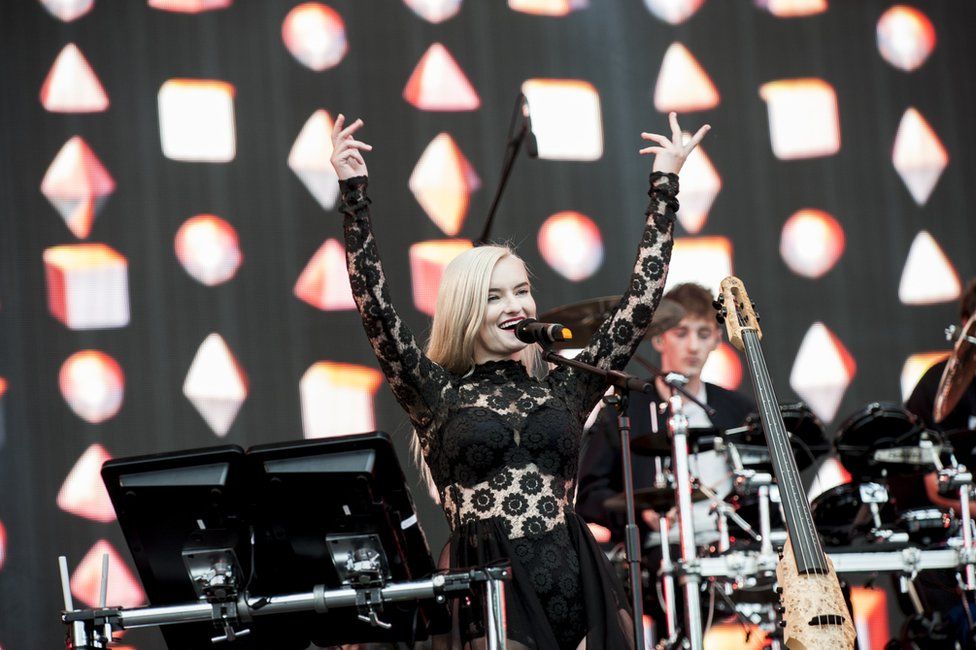 Clean Bandit took to the main stage during one of many huge downpours.
"Norwich, it was amazing, so special," Grace Chatto from the band told Newsbeat as they came off stage.
"It was pouring down with rain but there were so many people and it was so fun.
"We were here exactly a year ago playing on the other stage and then to come back and do this. The crowd just seemed huge, it was so lovely."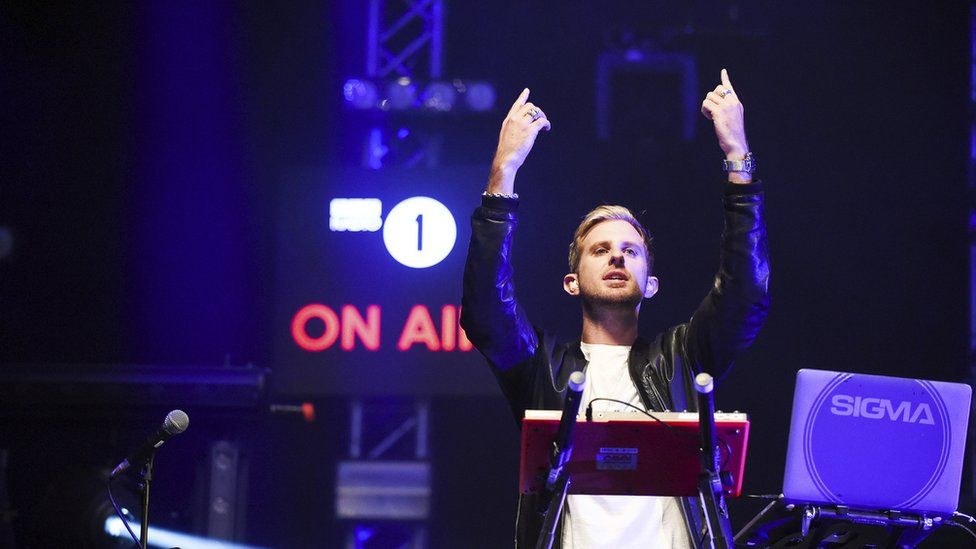 Sigma told Newsbeat they were sad to have missed a set from George Ezra, who performed on the main stage at the same time they were on at the In New Music We Trust tent.
George admitted that he'd had a three-week break from performing.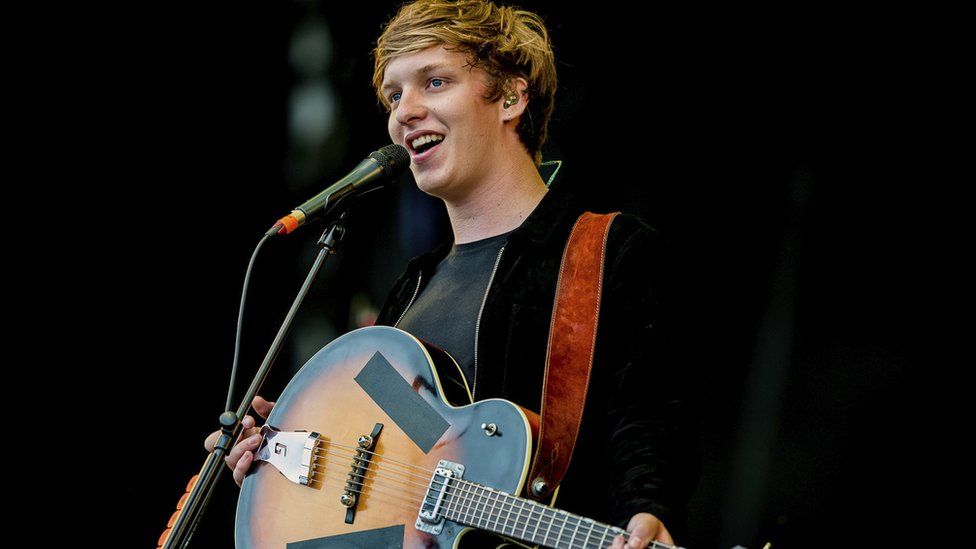 "We had a gig last night to make sure we could still play and I surprised myself I still knew all the words which was nice. But yes I loved it."
The Longordas managed to get tickets for the whole weekend and despite rocking out to Foo Fighters, 22-year-old Servirianna said her highlight was still Snoop Dogg, who performed on Saturday.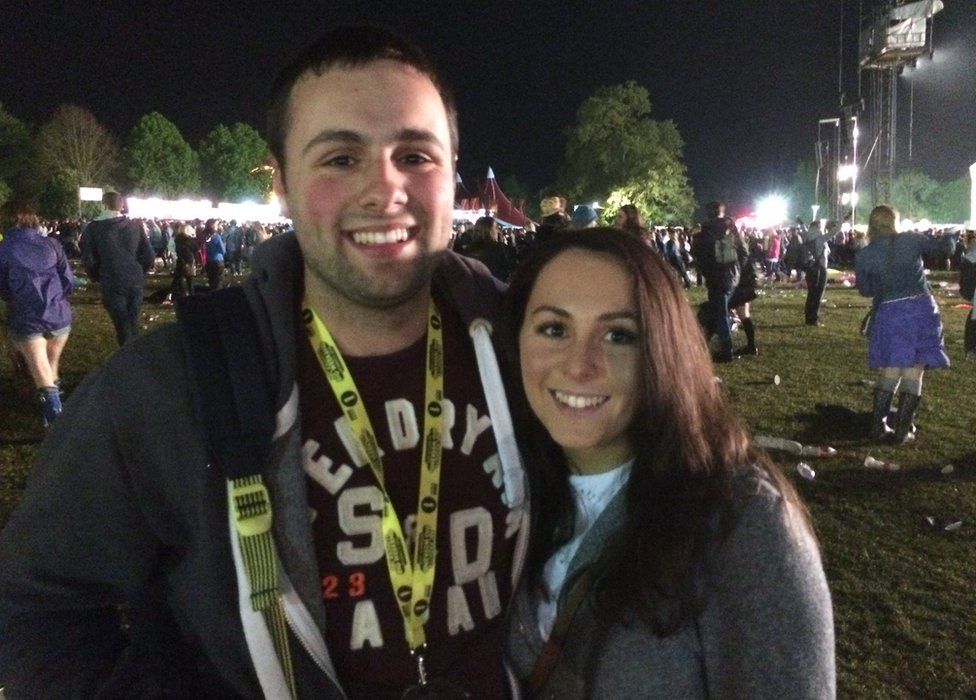 "He was just amazing, I never thought he would come to Norwich. It was really good. Not even Taylor Swift topped Snoop."
While it was the Saturday night headliner who was the most memorable for 21-year-old Tom.
"Muse, they were just brilliant live."
But for those who didn't have the luck of getting tickets for both days, it was still an experience to hear Big Weekend.
"Loud, very loud," laughed 19-year-old Clementine Baldwin from Norwich. "But they were amazing. So amazing."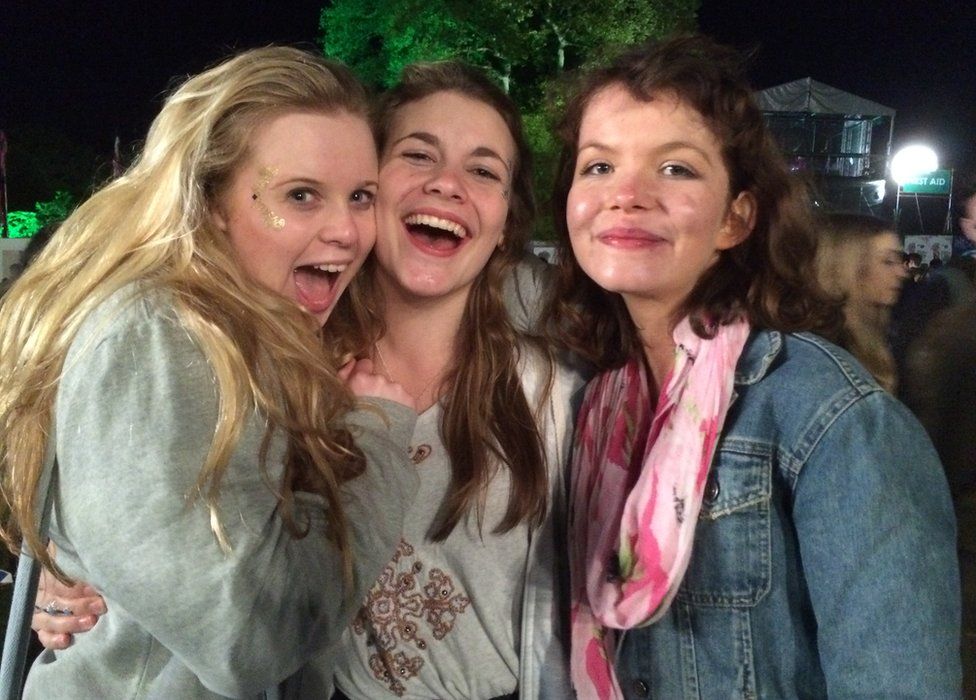 "Most. Amazing. Weekend. Ever. I heard it from my house yesterday and I live 12 miles away.
"Today though, my favourite acts were Taylor Swift and Imagine Dragons. Amazing. Just amazing," said 19-year-old Alice Wright who ended our chat by joining in the going home song; a special dedication to Norwich.
Live coverage of Radio 1's Big Weekend in Norwich will be on Radio 1 and 1Xtra across the weekend.
For the latest photos, videos and social media reaction from Radio 1's Big Weekend visit bbc.co.uk/bigweekend
Follow @BBCNewsbeat on Twitter, BBCNewsbeat on Instagram, Radio1Newsbeat on YouTube and you can now follow BBC_Newsbeat on Snapchat