How Bafta star Georgina Campbell was 'spotted in the street'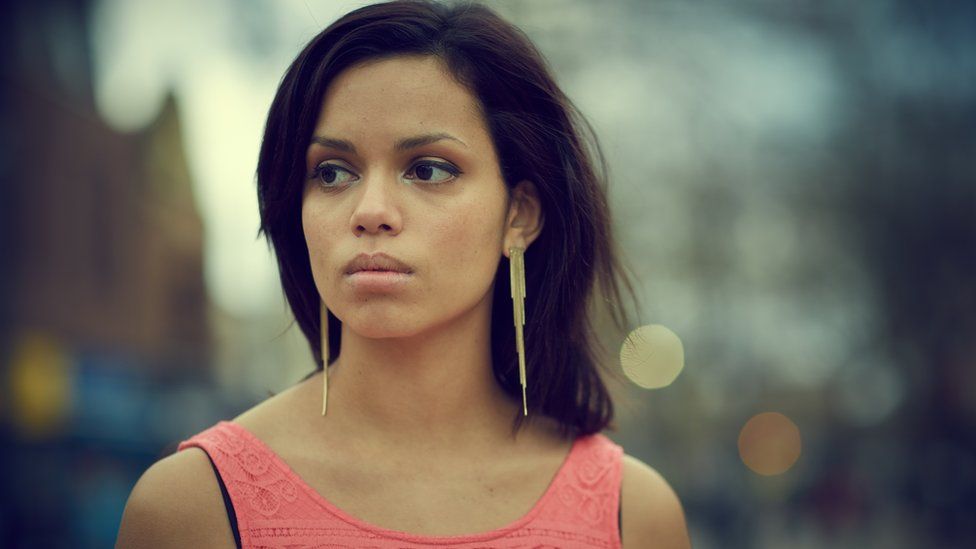 The reality of winning the leading actress award at this year's Bafta television awards is still sinking in for Georgina Campbell.
The 22-year-old says she still can't believe that she beat acclaimed actresses like Sheridan Smith, Keeley Hawes and Sarah Lancashire to the award.
She starred in BBC Three's Murdered By My Boyfriend, not her first job, but her biggest platform to date, and is now hoping her win will bring new exciting projects.
What's next for her and how does she feel about that win?
Newsbeat managed to grab 10 minutes with her to talk future work, her winning face and cuts to funding in the arts.
On her Bafta win
As you can see from the picture, Georgina was a tad shocked to hear her name being called out as winner for the Bafta leading actress award.
In fact, Newsbeat thinks she did the best shocked winner face seen at an awards ceremony in the longest of times.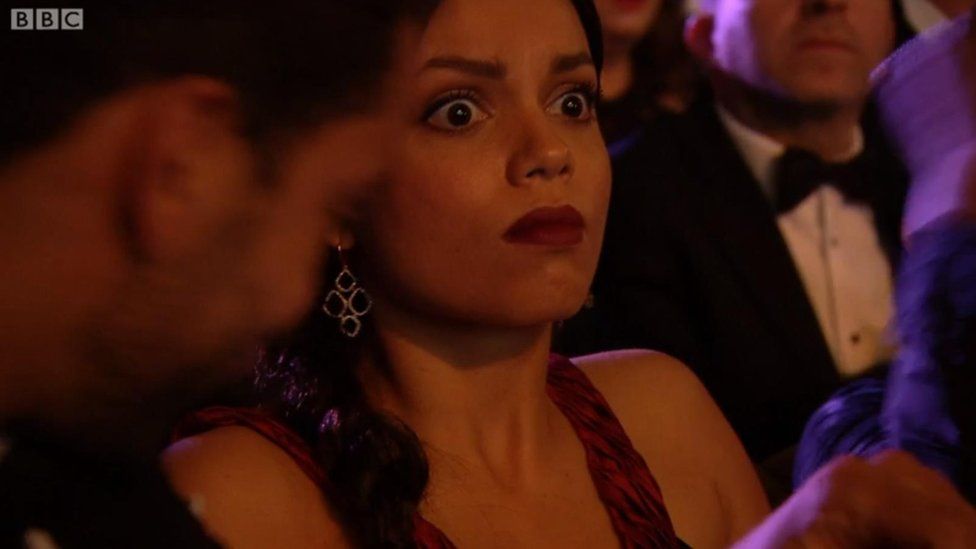 Georgina admitted that she may have been a tad distracted when her category came up.
"It wasn't that I wasn't paying attention, but it's a very very long night. And I kind of, well I was wrong, but I knew I wasn't going to win, so I was kind of looking forward to getting something to eat. I was kind of like, here we go, you know, I was expecting it probably to be Sheridan or Sarah.
"Not that Keeley Hawes isn't brilliant because she's absolutely fantastic. But it seemed like the media had kind of been pushing this, saying it was going to be Sarah or Sheridan. So when they said my name, Christopher Eccleston as well, Doctor Who says my name, I was very shocked."
Who is Georgina?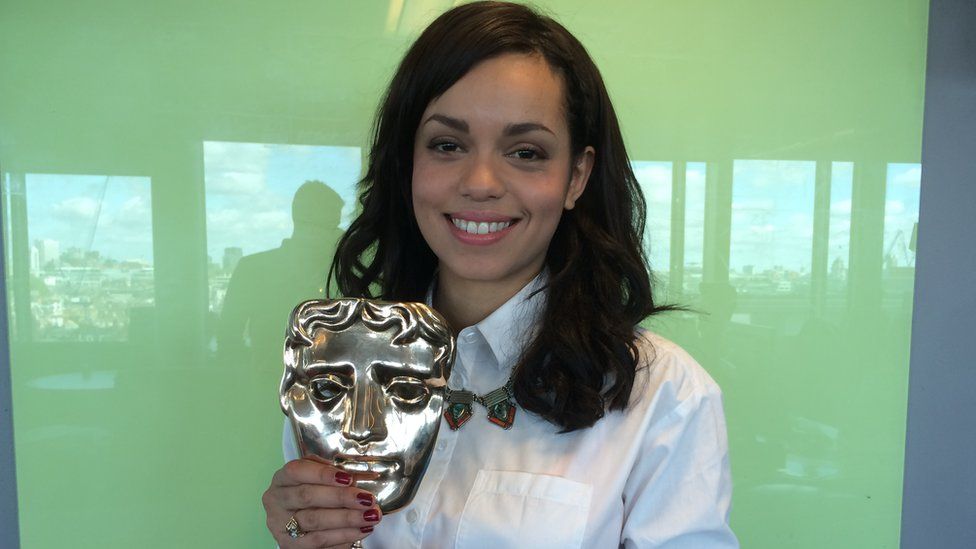 Georgina says she was actually spotted by a director while walking down a London street one day.
"This brilliant, brilliant director Sarah Walker found me. She came up to me and was like 'hey, are you an actress?' and I was like, no.
"And she said 'well I really like your look and I would really like you to come for this audition'. I was a little bit umming and ahhing, and then I thought why not. So then I went along.
"I mean it sounds very glamorous being spotted but it was for a girl who looked like a boy and was obsessed with gaming and had no friends and it was called Freak. And I went up for the freak. And I got it, so thanks Sarah."
Georgina says she got herself an agent from that, but stayed in school and did the odd piece of work here and there.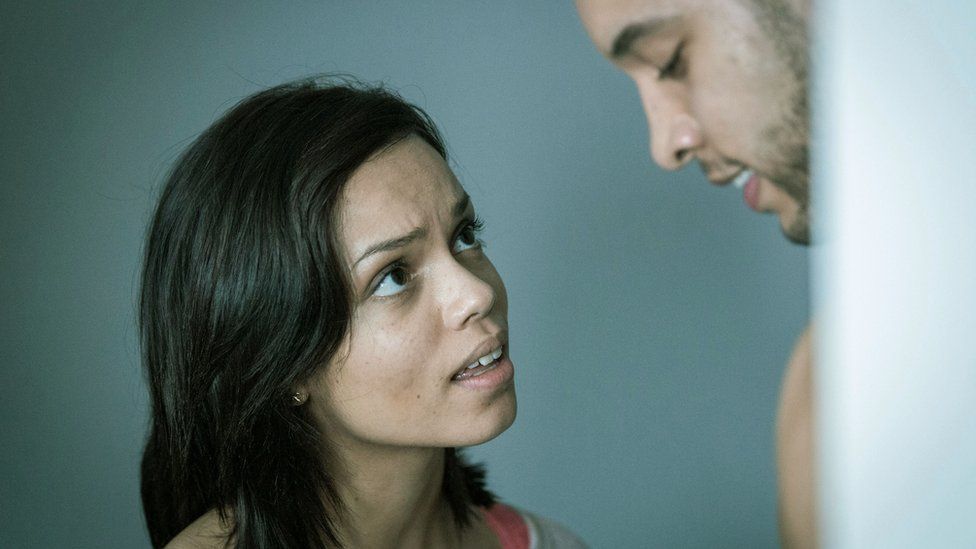 What's next?
Georgina told Newsbeat she's aware that most people think winning a Bafta will change her life, but she's realistic that it's only been a few days, and it actually might not.
She's managed to bag herself a small role as a brothel owner in Guy Ritchie's upcoming Knights of the Roundtable: King Arthur movie, alongside Jude Law, Charlie Hunnam and Djimon Hounsou.
She's busy filming that and is also working on a new E4 show, called Tripped.
"It's got Blake Harrison and George Webster as its leads, and me," she laughs, "and it's a kind of new sci-fi show, it's all about parallel worlds, which is amazing since I get to play five different characters in one show, which is great.
"It should be coming out towards the end of the year."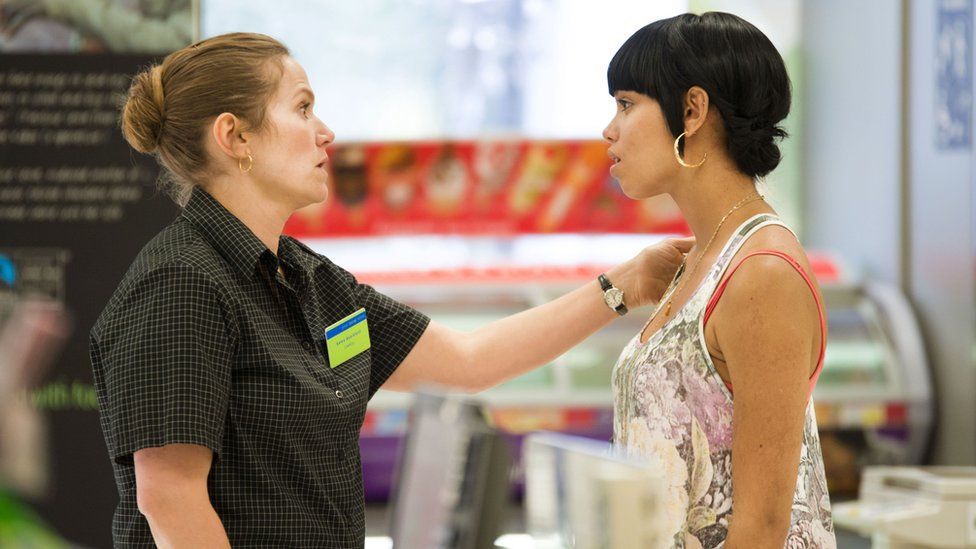 Dream acting role
If Georgina could star in any film, of any era, in any role, which would it be?
"I would love to say something really cool, because I did film studies. So like a Jean-Luc Goddard film, something like that. But I genuinely would love to be in Titanic.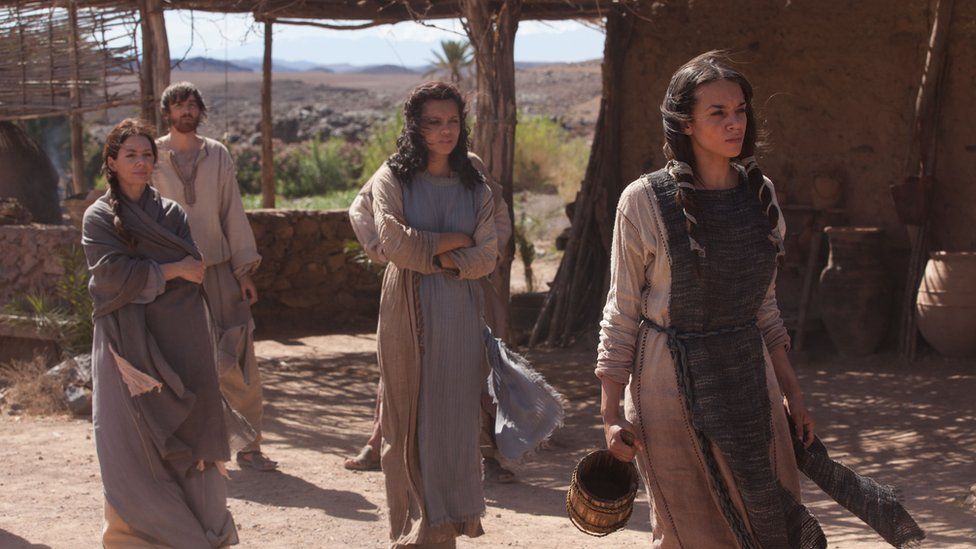 "I'm such a loser. That's like my childhood film, like, I love it. The scene when they're all crawling down the boat and then they fall in the water, it looks like so much fun. Which is really bad, because I know obviously it's not fun, it wasn't a fun experience.
"But I would love to have been in that film."
She didn't even mention the scene with Leonardo DiCaprio holding her from behind. Fail, Georgina.
Follow @BBCNewsbeat on Twitter, BBCNewsbeat on Instagram, Radio1Newsbeat on YouTube and you can now follow BBC_Newsbeat on Snapchat