Not believing in God is dangerous for bloggers in Bangladesh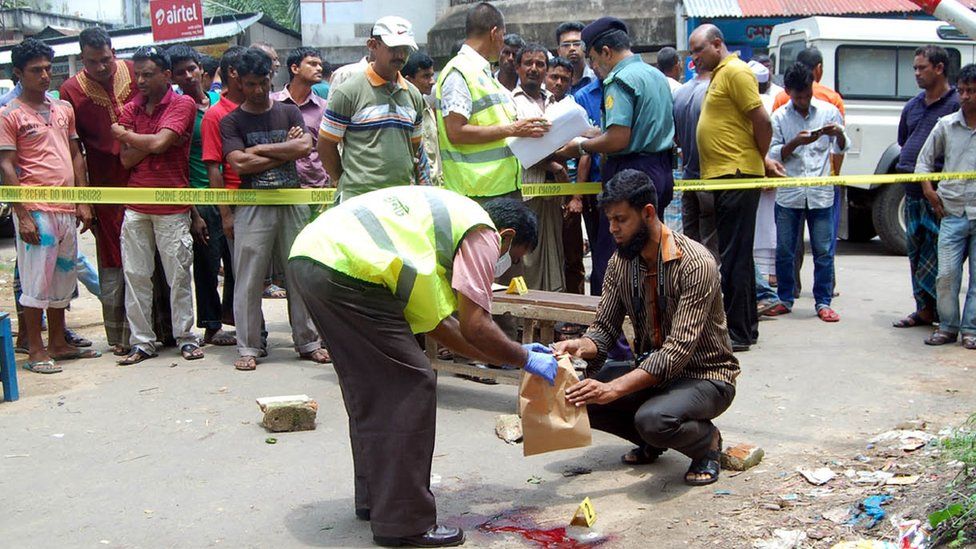 Ananta Bijoy Das is the third atheist blogger to be killed in Bangladesh - a country where it's dangerous to say you don't believe in God.
Masked men with machetes stabbed the author to death near his home, police say.
He's the third secular writer to be murdered in the last few months.
These bloggers speak out about the separation of church and state and criticise religious intolerance and Islamic fundamentalism.
Bangladesh has a mainly Muslim population - about 90% - with a further 9% of people identifying as Hindu, according to the World Factbook.
Over the last few years there has been a "harsh crackdown" on civil liberties and freedom of speech, Human Rights Watch says, affecting both religious fundamentalists and those who argue for free speech and for faith to be separate from government.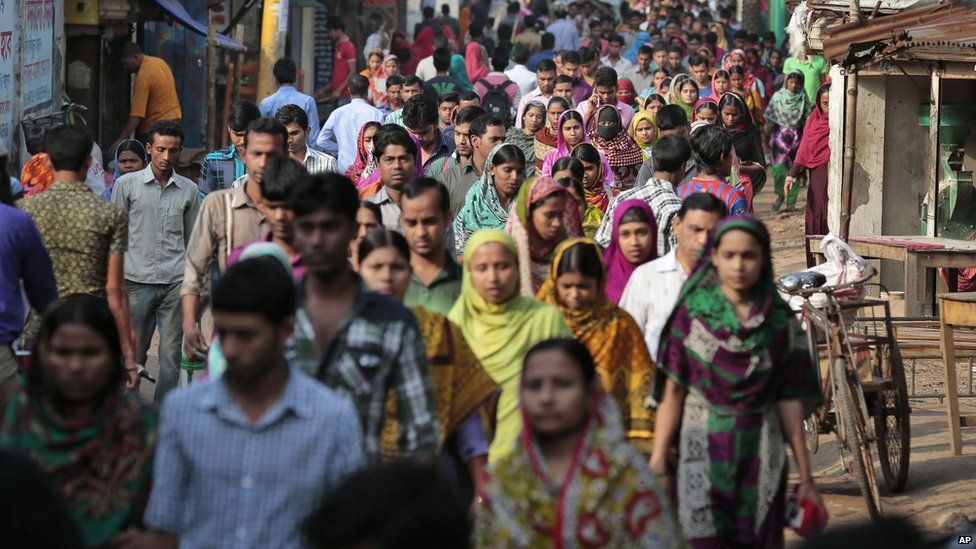 Speaking to BBC Asian Network from Bangladesh, Sara Hossain, a human rights lawyer, said much of the population was caught between religious fundamentalism and an increasingly restrictive state.
"For many people, it's becoming too frightening to speak," she said.
It's not just religious extremists who face punishment from the state. People who speak out in favour of secularism, are also being prosecuted Ms Hossain said.
"Given the strength of state forces, security forces, its intelligence... I wonder if enough is being done," she said.
"It seems a lot of resources are being diverted into fighting its political enemies... and trying to silence people the government sees as dissenters, even when they could be allies in fighting extremism and fundamentalism."
Violent protests
Although al-Qaeda has claimed responsibility for the death of Mr Das, there has been an increase in state arrests under the Information and Communication Act.
In October, parliament passed a bill updating the act to increase the length of sentences and give police more powers to arrest, Human Rights Watch says.
Speaking about the previous killings, a spokesman at the Bangladesh Embassy in Washington said government authorities were "shocked" and were taking "all measures to find the culprits".
"Bangladesh is committed to fighting and ending extremism in all forms."
Fundamentalist groups such as Hifazat-e-Islam Bangladesh, are calling for an end to secular education and want politics to be informed by religion. It's claimed they have started violent protests to achieve their aims.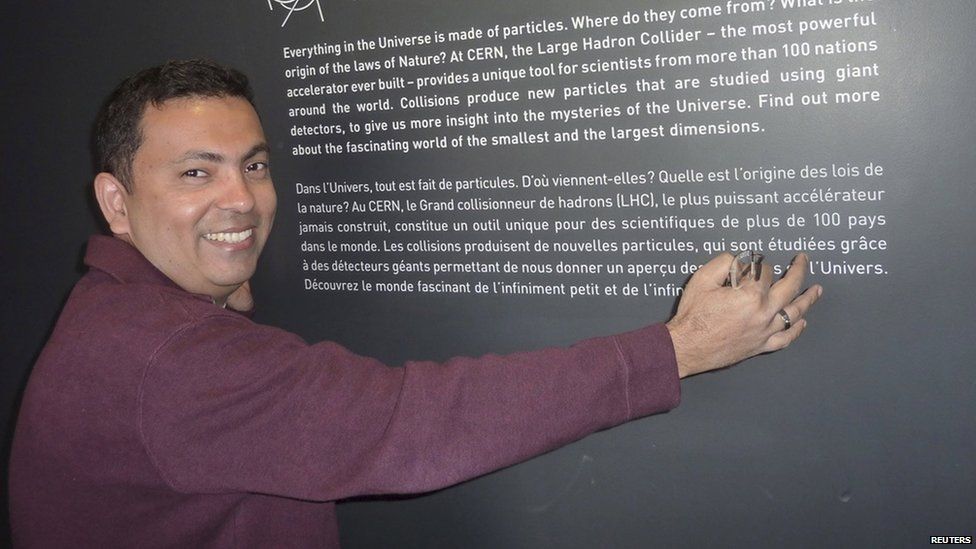 Avijiti Roy was the first secular blogger to have been killed this year.
His wife, who was also hurt in the attack, said Bangladesh Prime Minister Sheikh Hasina had not got in touch to offer her condolences.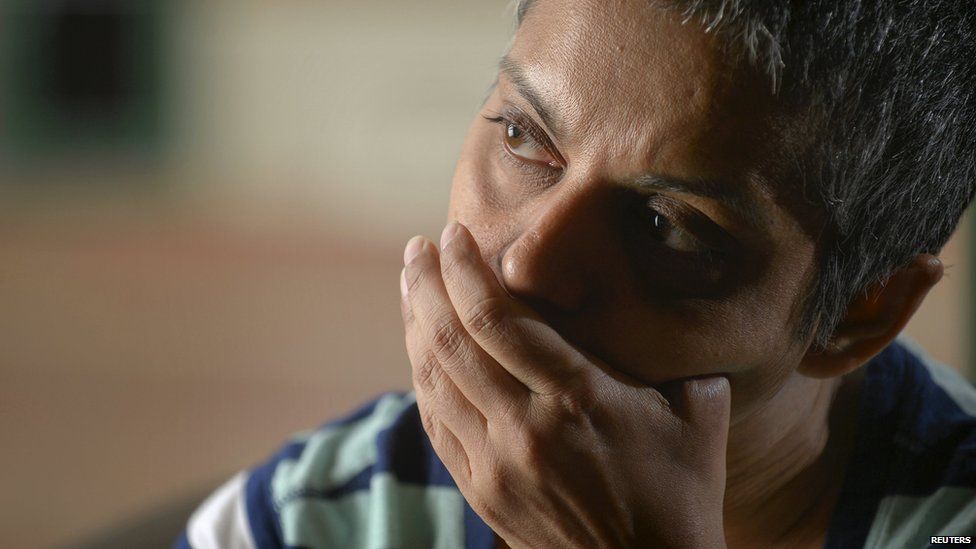 Mr Roy's widow, Rafida Bonya Ahmed, lost a thumb in the February attack.
Mrs Hasina's son, Sajeeb Wazed, has since said his mother spoke privately to Mr Roy's father but claimed the political situation in Bangladesh is too unsettled for her to make her comments in public.
"We are walking a fine line here," said Mr Wazed in an interview.
"We don't want to be seen as atheists. It doesn't change our core beliefs. We believe in secularism.
"But given that our opposition party plays that religion card against us relentlessly, we can't come out strongly for him. It's about perception, not about reality."
After Mr Roy's death, his daughter Trisha Ahmed, who is based in the US, released a statement on Facebook.
She wrote: "I think his story should be heard in the US because Bangladesh is powerless; it's corrupt, there is no law and order, and I highly doubt that any justice will come to the murderers.
Follow @BBCNewsbeat on Twitter, BBCNewsbeat on Instagram, Radio1Newsbeat on YouTube and you can now follow BBC_Newsbeat on Snapchat