The case of Samantha Jenkins and the facts about chewing gum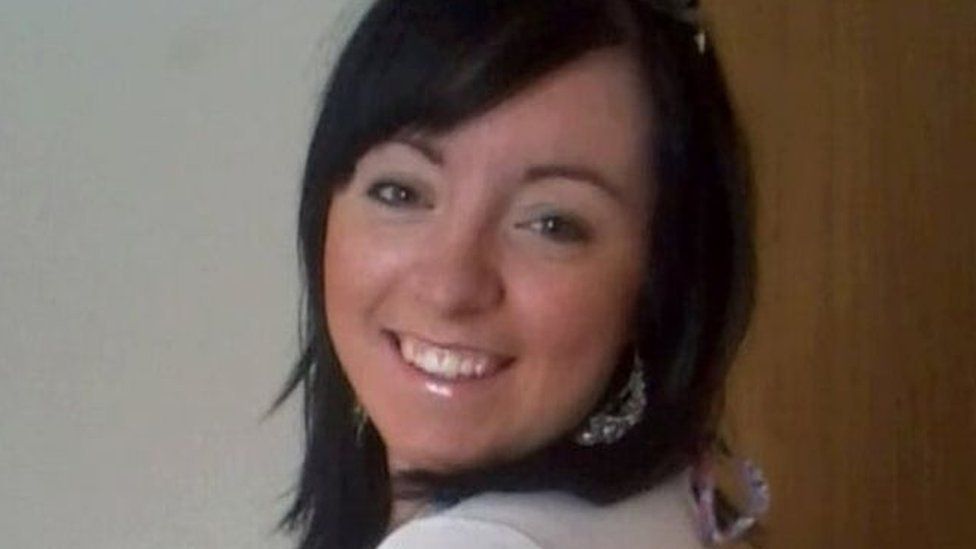 Four years ago Samantha Jenkins collapsed and fell into a coma, before dying a few days later in hospital.
On Tuesday an inquest heard that chewing gum may have played role in the 19-year-old's death in 2011.
Tests from the post mortem examination showed that Samantha, from Llanelli in south Wales, had low calcium, magnesium, sodium and potassium levels.
This may have been the result of malabsorption caused by chewing gum in her stomach.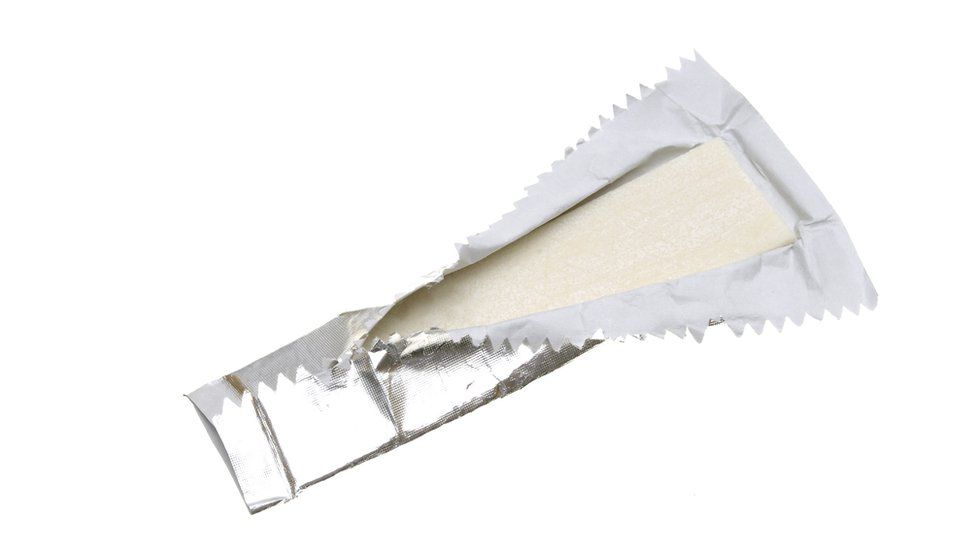 What is in chewing gum?
Chewing gum is made up of five basic ingredients: gum base, flavourings and colourings, preservatives, sweeteners, and softeners.
Some gum contains the sweetener aspartame, which has in the past been linked to liver damage and cancer.
However in December 2013 the European Food Safety Authority produced a comprehensive review looking into the sweetener.
It concluded that "aspartame and its breakdown products are safe for human consumption at current levels of exposure".
During the inquest into Samantha's death, Pathologist Dr Paul Griffiths told Swansea Coroners' Court that any claims sweeteners were responsible for the teenager's death were "going into uncharted waters".
Is chewing gum safe to swallow?
As a child you may have been told never to swallow gum, but according to the International Chewing Gum Association, the odd piece won't harm you.
"If chewing gum is swallowed, it simply passes through the digestive tract of human body," it says.
Speaking to Newsbeat Dr Colin Michie from the Royal College of Paediatrics and Child Health says: "It (chewing gum) digests well and it's not a problem as far as I'm aware."
"The thing about chewing gum is it has a quite a significant effect on the way [your] gut works.
"It's not only what happens in the mouth, it helps your whole bowel move from top to bottom."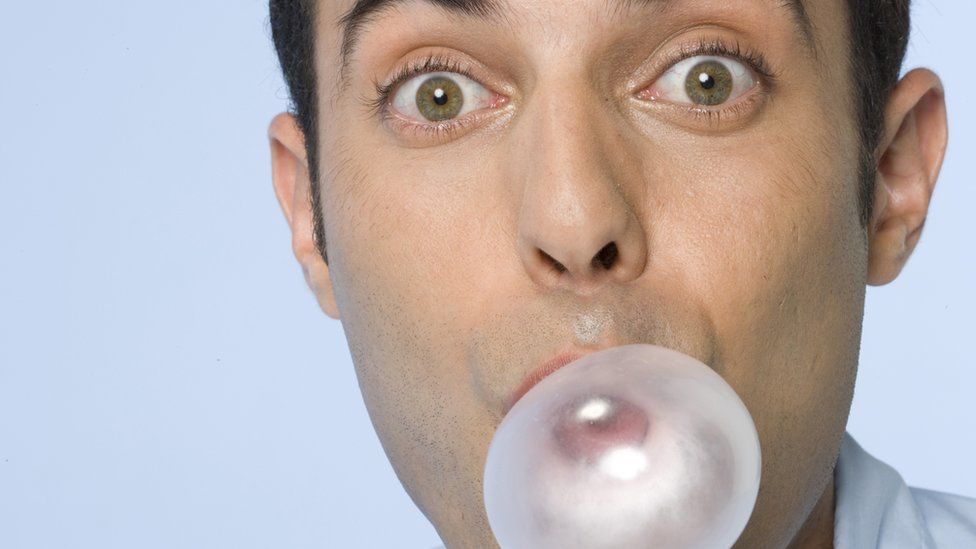 Is chewing gum dangerous?
In short, no.
But Dr Colin Michie warns: "Too much of anything is not good, and chewing gum is included in that."
The inquest heard that Samantha chewed 14 pieces of gum every day.
The brand of gum she ate was Trident which is owned by Mondelēz International.
In a statement to Newsbeat, the firm said: "This was clearly a tragic event for Samantha's family.
"Although we understand the coroner did reference our on-pack warning about excessive consumption, it would be inappropriate to comment further until we read the coroner's actual narrative."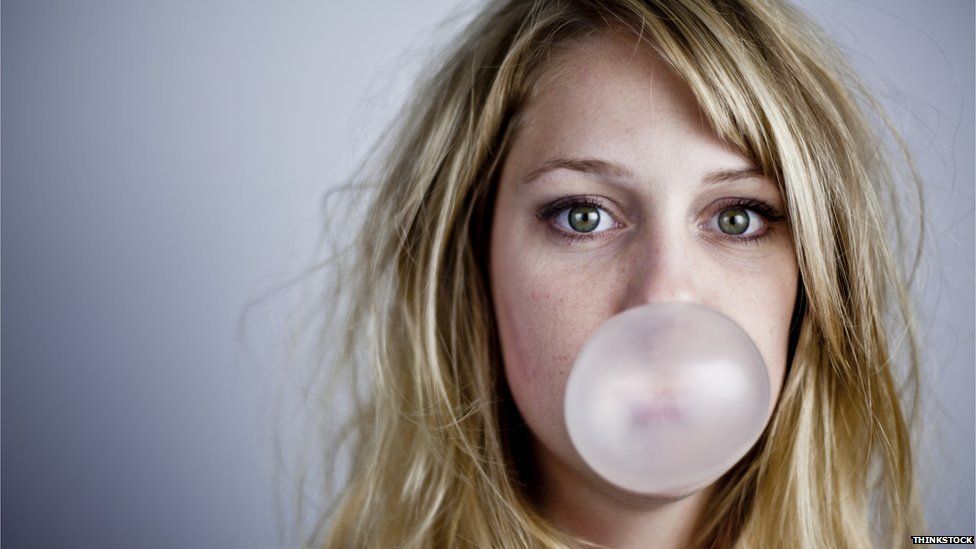 Can chewing gum be good for you?
Apparently so, and not just to freshen up your breath.
Dr Colin Michie told Newsbeat chewing gum has been used in "a large number if medical situations".
"Caffeine has been put in chewing gum to help cyclists cycle faster. We've put nicotine in chewing gum to help smokers."
"Chewing gum can affect the way your brain works and the way your memory works.
"We have lots to discover with respect to what chewing gum does to our bodies, but I don't think we need to be too worried about it being unsafe."
See here for BBC Advice on eating right
Follow @BBCNewsbeat on Twitter, BBCNewsbeat on Instagram, Radio1Newsbeat on YouTube and you can now follow BBC_Newsbeat on Snapchat