Tattooed wrists can stop wearables like the Apple Watch working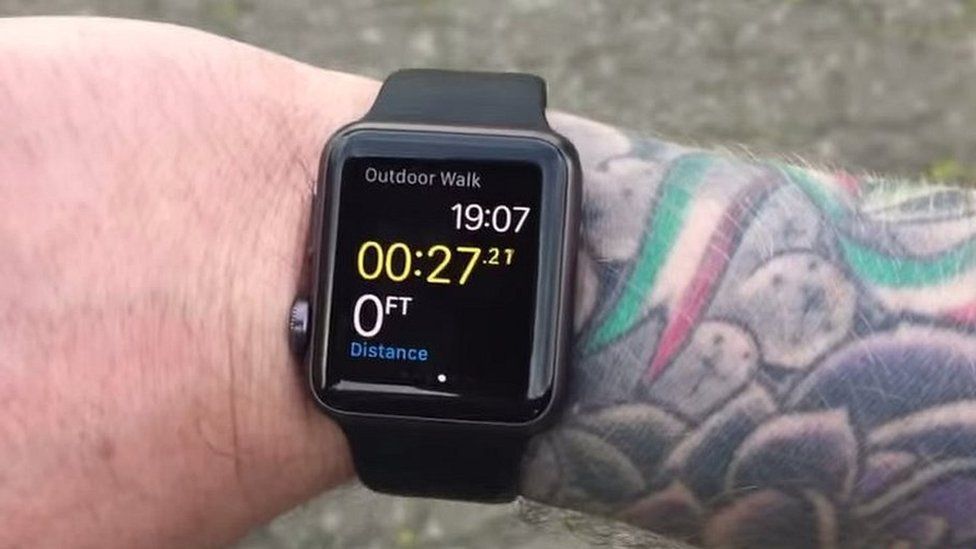 The long-awaited Apple Watch isn't working for some users - because of their tattoos.
People with inked wrists who've paid up to £13,500 (we can't quite cope with that figure, either) for the smart watch are complaining on social media.
Perhaps surprisingly, it's not news to Apple.
"Permanent or temporary changes to your skin, such as some tattoos, can also impact heart rate sensor performance," it says on the firm's website.
"The ink, pattern, and saturation of some tattoos can block light from the sensor, making it difficult to get reliable readings."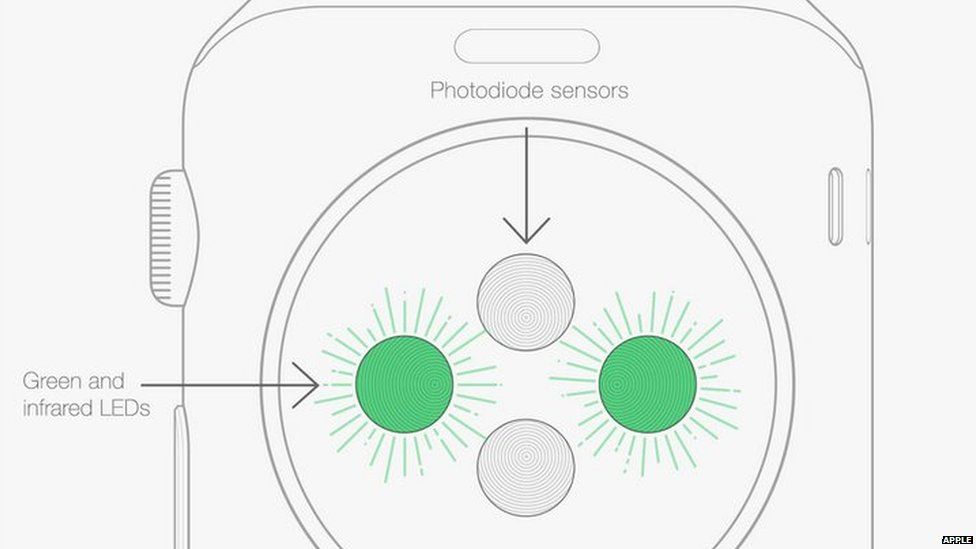 There are claims it can also happen to people with dark pigmentation or black skin.
Although some have pointed out the science behind the watch's sensor suggests it is possible, there's no evidence of an actual problem.
"The signal to noise ratio when you use light to try and measure blood flow in people as Apple is doing is much lower in someone who has high melanin content," Steven LeBoeuf, a co-founder of Valencell, a producer of biometric sensors told USA Today.
One Apple Watch owner, Michael Lovell, videoed himself testing out the watch by switching it from his tattoo-free left arm on to his right arm which is covered by a full sleeve of ink.
He tries to log a workout session but the stopwatch keeps pausing when the watch fails to detect his wrist.
He wrote: "When using the workout app for outdoor walking or running, I noticed it would constantly pause the workout every few seconds."
"Later that day, I decided to try the watch on my left wrist," he says.
"By surprise, the workout app, wrist detection and security features worked perfectly. The only difference with my left wrist is not having tattoos."
He added that he was disappointed that Apple hadn't picked up on the problem during testing.
#TattooGate
But the issue doesn't just affect the Apple Watch.
It can happen with other wearables which monitor blood flow and the sensor is very similar to those used in the Fitbit Charge HR and the Microsoft Band.
The issue's been called #TattooGate with Matt Beaty tweeting: "Apparently I have too many tattoos for #AppleWatch #TattooGate"
Ted Owierung wanted to ask the Apple CEO a question: "Hi,@tim_cook! Why do you sell a #AppleWatch, which is not working 100% for people with tattoos like me? Therefore, I won't buy it!"
That_Guy tweeted: "The struggle is very real for our Geniuses who have an Apple Watch since 93% of them have full sleeve tattoos"
Tattoos aren't the only thing that can affect the smart watch's performance.
The Apple website suggests: "Motion is another factor that can affect the heart rate sensor. Rhythmic movements, such as running or cycling, give better results compared to irregular movements, like tennis or boxing."
Follow @BBCNewsbeat on Twitter, BBCNewsbeat on Instagram, Radio1Newsbeat on YouTube and you can now follow BBC_Newsbeat on Snapchat