Election 2015: What you told Newsbeat in Birmingham debate
More than 100 young people took on five politicians in Newsbeat's latest election debate in Birmingham.
Immigration was the most controversial issue, alongside mental health, the NHS and the EU.
Paul Uppal, from the Conservatives, Emma Reynolds of Labour, Norman Lamb from the Liberal Democrats, Steven Woolf from UKIP and Amelia Womack of the Greens joined the debate.
It was hosted by Newsbeat presenters Tina Daheley and Chris Smith.
As it happened - live coverage from Newsbeat's debate at Birmingham University.
The audience was put together with the help of the BBC's Generation 2015.
BallotBots: Play the political machine in Newsbeat's election game
Immigration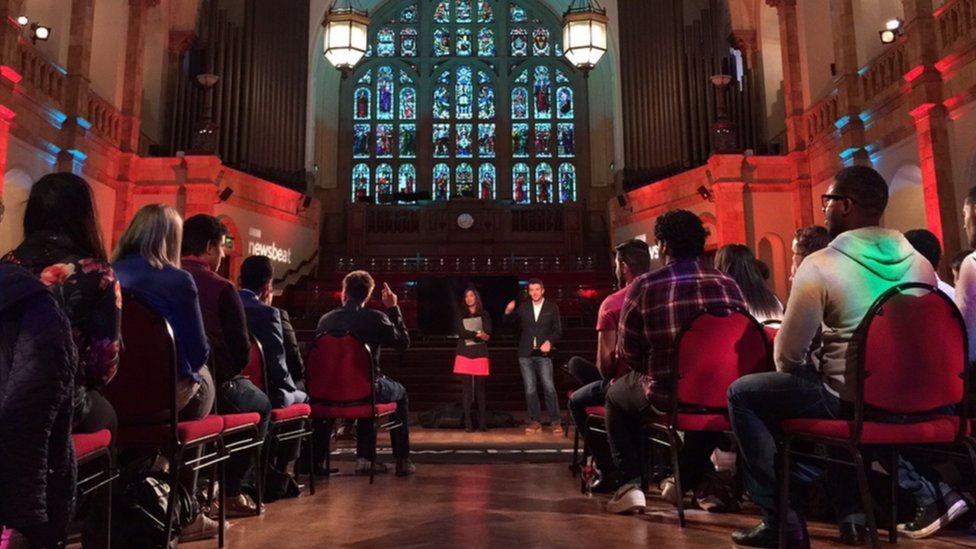 Eve, a student nurse at the University of Birmingham, began with a passionate speech about the immigrant workers in the NHS, which drew a lot of cheering from the audience.
"We hear UKIP rhetoric on people coming in to the UK use the NHS, but it's not immigrants in beds, it's immigrants staffing the wards," she said.
Steven Woolfe said UKIP made a "clear distinction between immigration and immigrants" and wanted to created an "ethical immigration policy" which treats people from all over the world the same.
He said the party wanted to end the "discrimination" between Europeans and non-Europeans when it comes to immigration and EU rules.
Mr Woolfe clashed with Peter, a trainee teacher in the audience, who said the "rhetoric around immigration is wrong... not just from UKIP but Conservatives and Labour too".
Amelia Womack of the Green Party, said: "We need to take responsibility for the language we use around migration at the moment.
"It's clear that people are worried about things they should be worried about [NHS, housing, public service cuts].
"We cannot continue to blame immigrants for the failure of government policy."
Mental health and the NHS
Many people in the audience spoke candidly about their experiences of the NHS, especially in relation to mental health care.
Tamanna Miah, 21, from Sevenoaks, described how her friend had recently taken his own life because he did not get the right help.
"The services were not there at the right time. My friend said to me 'I am struggling'.
"I gave him all these options and he said 'no, they're not helping'. He was on a waiting list for over six months."
Liberal Democrat Norman Lamb, who has most recently been minister for care said: "If you have suspected cancer it's your right to see a specialist in two weeks.
"If you have an episode of psychosis you have no such right. This discrimination has to end."
Emma Reynolds of Labour said she believed the NHS is currently under "strain".
"Waiting times are going up. I think our NHS is close to being in severe crisis."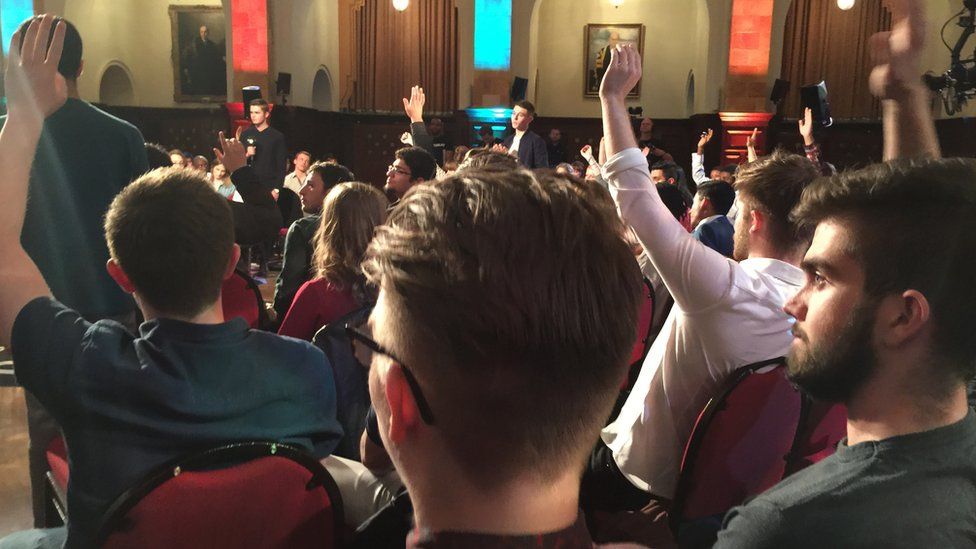 Samara Barnett from Luton spoke about her experiences of the health service after her son was stillborn two years ago.
"I still haven't received the results as to how I lost my son," she said.
"My son would be two next month and in that two years I've experienced the loss of another child. I've had a miscarriage.
"For something as serious as that, I still don't understand why I'm being pushed to one side."
Education
"People on apprenticeships shouldn't be be viewed as stupid," said 23-year-old Stuart from Birmingham.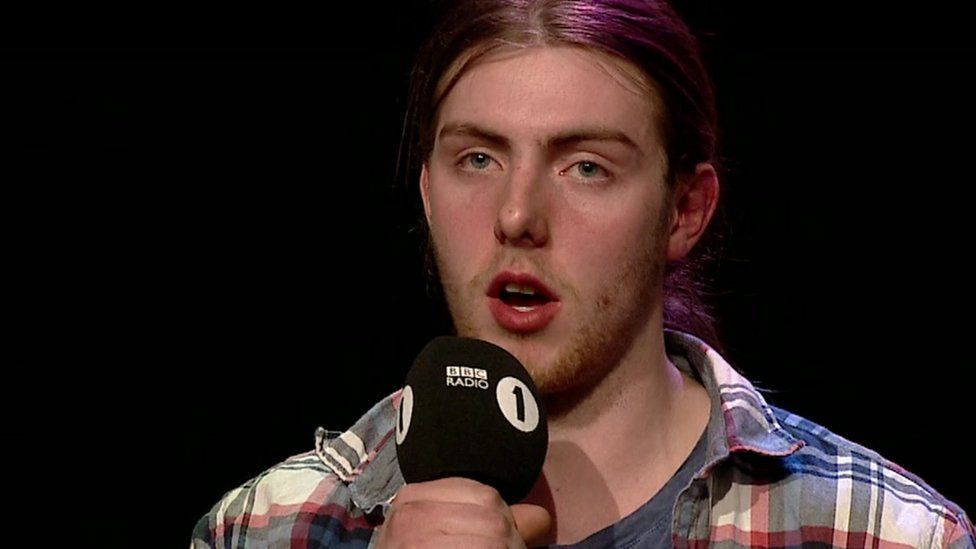 "The education system is flawed. It pushes towards university and qualifications.
"There are too many people trying to get a small number of qualified jobs. Apprentices need to be treated equally."
Rebecca, a 24-year-old from Stoke-on-Trent wanted to know what the parties were planning to do to improve "morale" in teaching, while Becky, who is doing her PGCE in Birmingham, was worried about policies to bring unqualified teachers into schools.
The Conservatives are in support of this policy.
"It is about them as a person, whether they can inspire you. It's about inspiring kids to believe they can go as far as they want," said Mr Uppal.
Ms Reynolds said Labour had promised not to being in unqualified teachers.
"Michael Gove [former education secretary] called the teachers 'enemies of promise', which I think is pretty disgusting," she added.
"We've got a long tradition of manufacturing [in Birmingham] and I want to see more apprenticeships."
Newsbeat is holding another election debate in Edinburgh on 28 April, focusing on the cost of living, jobs and housing.
You can also catch up with what happened at our first debate in Leeds, where trust in politics, tuition fees, gender equality and the voting age were all discussed.
Follow @BBCNewsbeat on Twitter, BBCNewsbeat on Instagram, Radio1Newsbeat on YouTube and you can now follow BBC_Newsbeat on Snapchat