Meet the songwriter everyone wants to work with - Jimmy Napes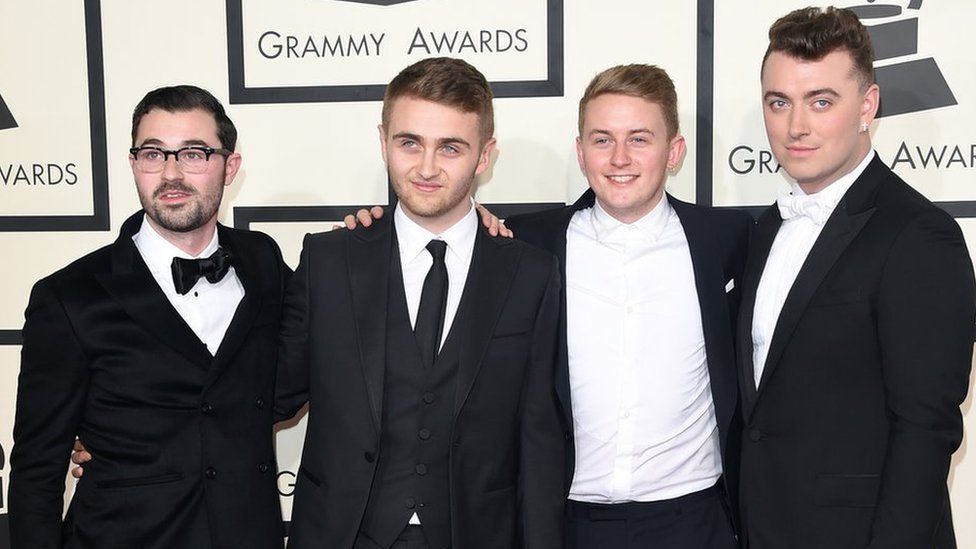 After four Grammy awards for his songwriting with Sam Smith and Clean Bandit, Jimmy Napes is a man in demand.
You might not recognise his face or name, and you'd be forgiven, as he has mostly stayed behind the scenes.
This week he picked up two nominations at the Ivor Novello awards, which are specifically for songwriting.
And with his own music about to be released, it seems it is time for this man to step out of the shadows and into the mainstream.
"It is a bit strange to be honest, I normally let the Sam Smiths or Disclosure, or whoever it is crack on," he told Newsbeat about being interviewed.
"But I guess it is quite nice to be acknowledged for all the hard work. It's been a good year.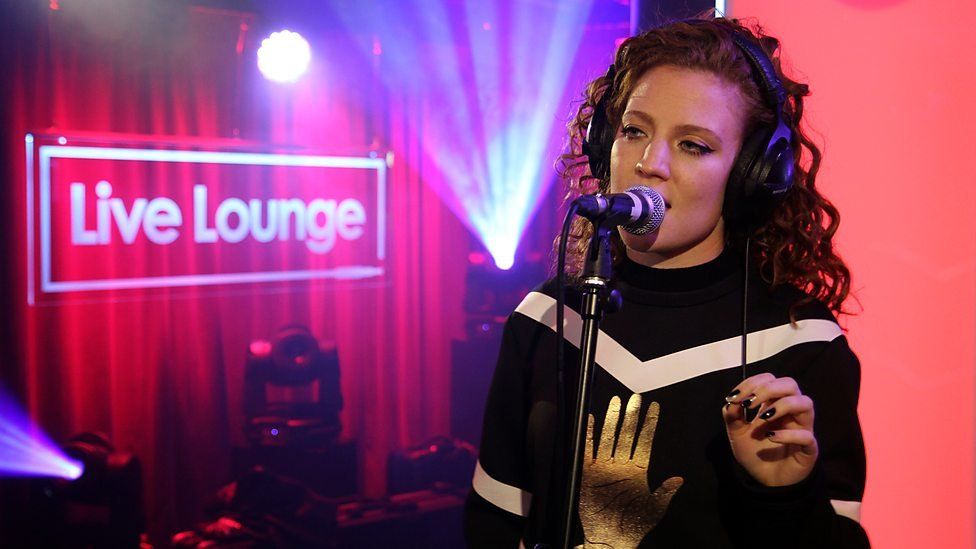 "The Grammys was obviously an amazing experience but I just had a baby boy six weeks ago which brought me crashing down to earth with nappy changes."
Sam Smith is his son's godfather.
Their friendship and writing partnership goes back to when Sam Smith was 19 and couldn't afford lunch.
"He tells a story all the time that we were in Pret a Manger and he didn't have enough money to buy a sandwich," he says.
"I think it is important to be incredibly selective right now and not just take every opportunity because you can or someone is really famous
"I had to buy it for him and he was walking home because he couldn't catch the bus, it has all changed so much, it is quite amazing."
He says when he first heard the singer's voice, he thought it was the best he had ever heard.
The first song they wrote was Lay Me Down, the last track on Sam Smith's multi-award winning debut album In The Lonely Hour.
"We just formed this great songwriting partnership and we have kind of continued," he explains.
"The second song we wrote was Latch with Disclosure and that helped to project us both, we got publishing deals and were able to make a career out of it."
Napes went on to produce Sam Smith's debut album by default, according to him.
"I only got that gig because everyone else established was busy, so they had kind of run out of options," he laughs.
"I found out afterwards they were like, 'Let's take a £10,000 punt on Jimmy' and then obviously it worked out OK and hopefully I will get another chance."
He also co-wrote Clean Bandit's biggest hit Rather Be which topped the chart in 13 different countries.
"Obviously it is a huge compliment that it is so popular and that people love the record," he says.
"It just seems so bizarre that you can be in Los Angeles and hearing your lyrics, it is kind of a buzz.
"I was on honeymoon in Tahiti and I heard Rather Be in a cab, I just kind of smirked, a cheeky acknowledgement of it and then that's it."
He is working on Disclosure's second album at the moment and says he is always writing with Sam Smith, if even just remotely while he is touring the world.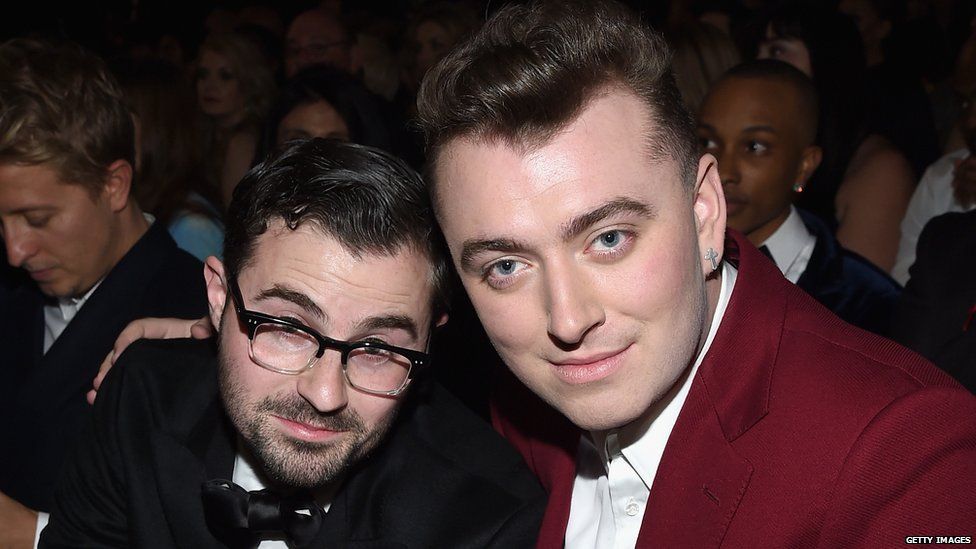 But it is not just artists he has already worked with that are after his songwriting skills.
"No-one would have heard of me before the Grammys but now a lot of the big American artists are keen to write with me," he says.
"I think it is important to be incredibly selective right now and not just take every opportunity because you can or someone is really famous."
He is keeping a poker face when we shout the names of "really famous" artists at him, like Beyonce and Rihanna.
"It is more just about what you feel is the right opportunity."
And he is still enjoying the success of the past few years.
"I worked so hard before I ever heard my song on the radio and it is a feeling that is just so hard to explain.
"It was 10 years before I had any kind of success so the fact that it has come so quickly in the last couple of years, I won't take it for granted."
He has now released his own EP, The Making of Me.
It's a record about his wife, like the tracks that have earned him the title of the most in-demand songwriter of the moment.
Follow @BBCNewsbeat on Twitter, BBCNewsbeat on Instagram, Radio1Newsbeat on YouTube and you can now follow BBC_Newsbeat on Snapchat