Survey suggests many think the word 'slut' is sometimes acceptable
Warning: some people may find some of the words in this report offensive.
Six out of 10 young people think the word "slut" is OK to use in some circumstances.
And almost a fifth of young women (19%) use the word either fairly often or all the time.
Sexism is the second part of our investigation into what people find offensive.
Newsbeat asked YouGov to survey 3,000 18 to 29-year-olds about where they draw the line with offence when it comes to sexuality, race and sexism.
Of the 12 words we put to people, the term "slag" was seen as most offensive, with 60% of people taking issue with it.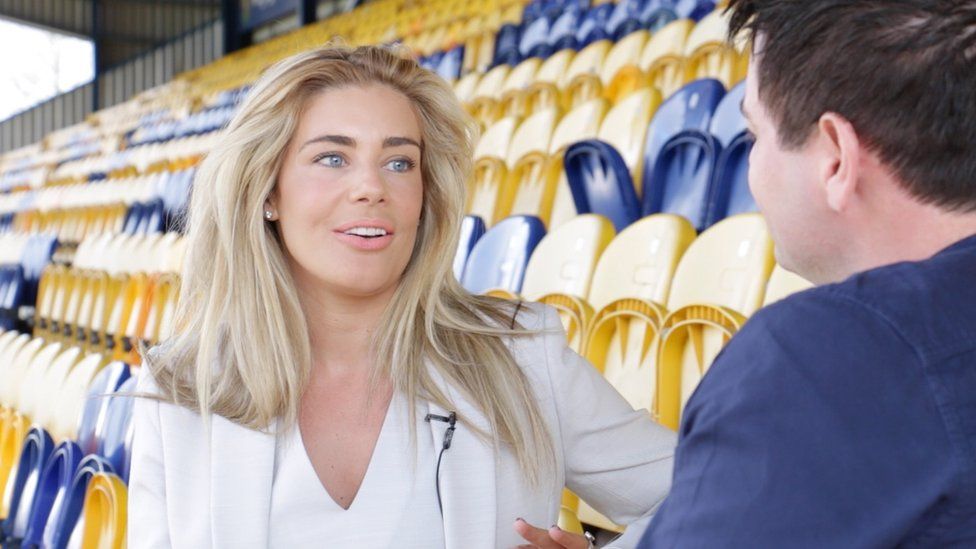 Of the 12 words we put to people, the term "slag" was seen as most offensive, with 60% of people taking issue with it.
The last 12 months have seen sexism featuring prominently in the news.
There's been criticism of the make up of comedy panel shows and much has been made about the role of women in sport.
In March the Football Association called on fans to report sexist abuse at games.
It followed scenes of women officials and staff being subjected to obscene chants.
Carolyn Radford, the chief executive of Mansfield Town, says sexist chanting is a big problem.
When she joined the League Two club at the age of 29 in 2011, the headlines were about her blonde hair and looks rather than her university education and legal qualifications.
She says she's been called many of the words in Newsbeat's survey.
"All sorts of things, mainly the things you can attack women for saying, you know, I'm a slag or a whore.
"People come into stadiums and their personalities change a bit. They might be a very calm and cool person and have a respectable job on the outside.
"I just laugh it off but is it stopping other girls and women from getting involved in the game?"
Elsewhere, sites like the everyday sexism project allow women to talk of their experiences in an online blog that often trends.
We wanted to know whether people were offended by some of the language used around sex.
Commonly used words describing women as "fit", "hot" and "sexy" were all seen as inoffensive, except to a tiny proportion of people - under 5%.
Many people told Newsbeat the context of how something is said is as important as the person saying it.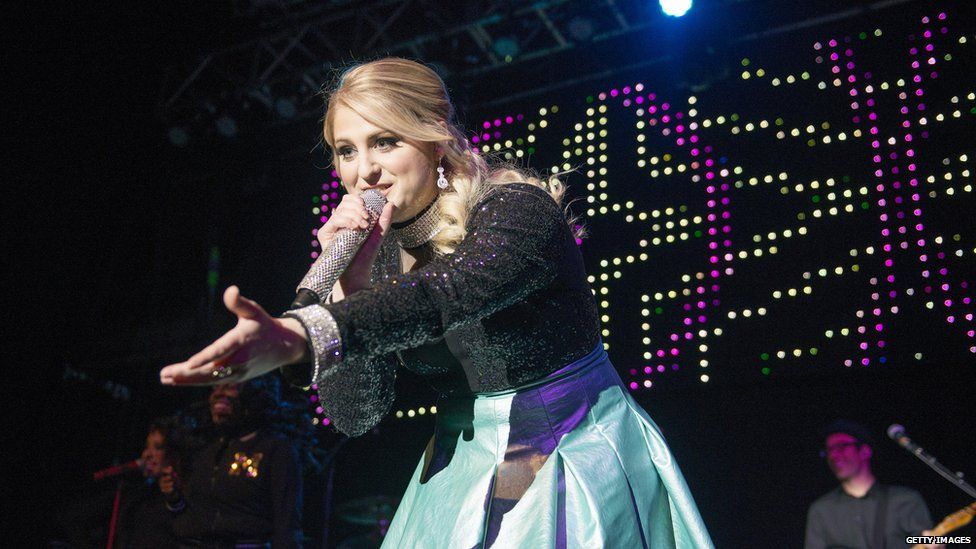 Female representation in music was one of the talking points during a debate on the subject with Meghan Trainor's track All About That Bass splitting the group.
Sexism: The 12 words and phrases
Slut, slag, ho, sket, she's easy, dick-tease, bitch, she's loose, pretty, sexy, hot, fit
Newsbeat listener Natasha said the song is disrespectful to "skinny girls" because it suggests they are not "real women".
However, BBC Radio 1 presenter and Offended co-host Gemma Cairney said it was "nice to see someone who wasn't your stereotypical skinny-minny popstar" talking to a young audience, who she suggested can be "vulnerable" to peer pressure based on certain body images published in the media.
There are clearly extremes. One commentator Newsbeat spoke to thought public toilets were sexist because women often have to queue longer.
The simplicity of sending a tweet or posting on Instagram makes letting people know you're unhappy easier but it doesn't necessarily mean we are generally more offended.
On the other hand, our findings suggest words like "bitch" are not offensive to the majority of young people - 58%.
Phrases like "she's easy" were used by just under a third (29%) of 18 to 29-year-olds when talking to their friends. But 52% of people found the term offensive.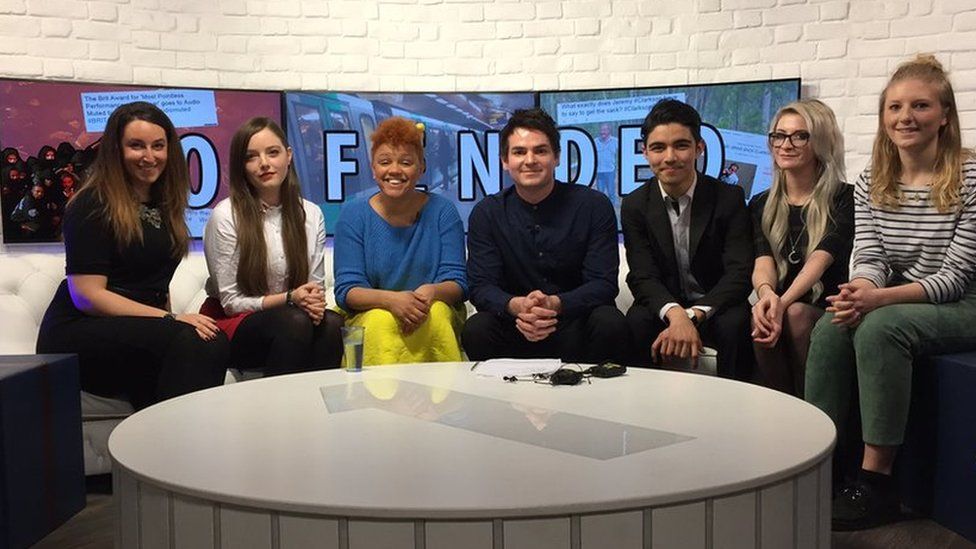 Many of the people we talked about were also uncomfortable about "reclaiming" words and phrases.
This is when a group, who have been described in a derogatory way, use the term among themselves.
Gemma Cairney, who has done a lot of work promoting women in the media, said: "My urgency and my calling is about the younger generation and whether they feel equal.
"Whether they have the opportunities that men do and the pressures they might have on them."
Gemma was surprised by some of the results on the words "slut" and "slag".
"I'm confused about how I feel about that. Because I find it an offensive word. But I know a lot of younger people are calling their mates 'a slag'."
Follow @BBCNewsbeat on Twitter, BBCNewsbeat on Instagram, Radio1Newsbeat on YouTube and you can now follow BBC_Newsbeat on Snapchat