RuPaul's Drag Race stars talk to Newsbeat about being celebrity drag queens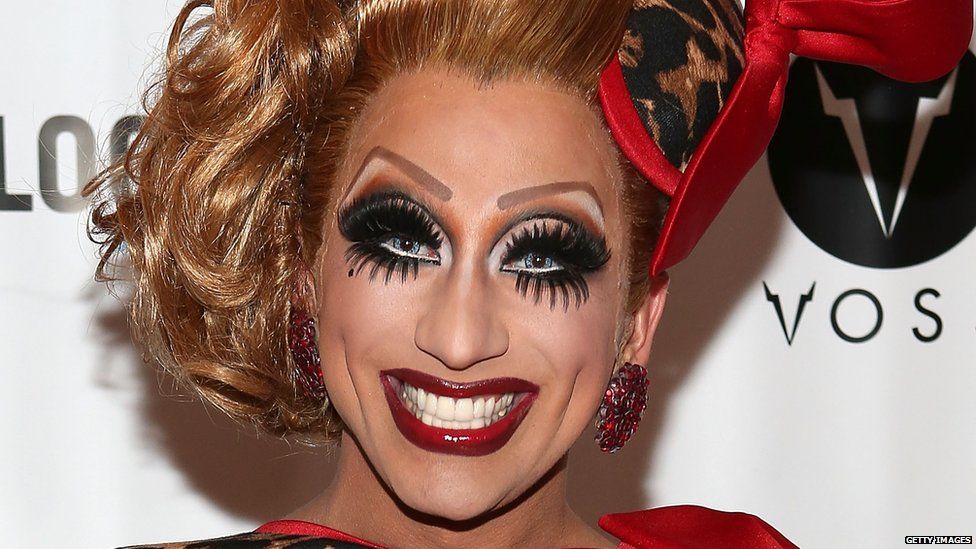 Over seven series RuPaul's Drag Race has become a cult TV hit around the world.
For the uninitiated, the Netflix show sees drag queens compete week by week to be crowned America's Next Drag Superstar.
Several contestants from previous series are on the 2015 Condragulations world tour which is currently passing through the UK.
Many of them have become household names to fans of the show.
Newsbeat spoke to some of the show's biggest stars... from the glamorous surroundings of their tour coach on a motorway in the Midlands.
Bianca Del Rio - Series six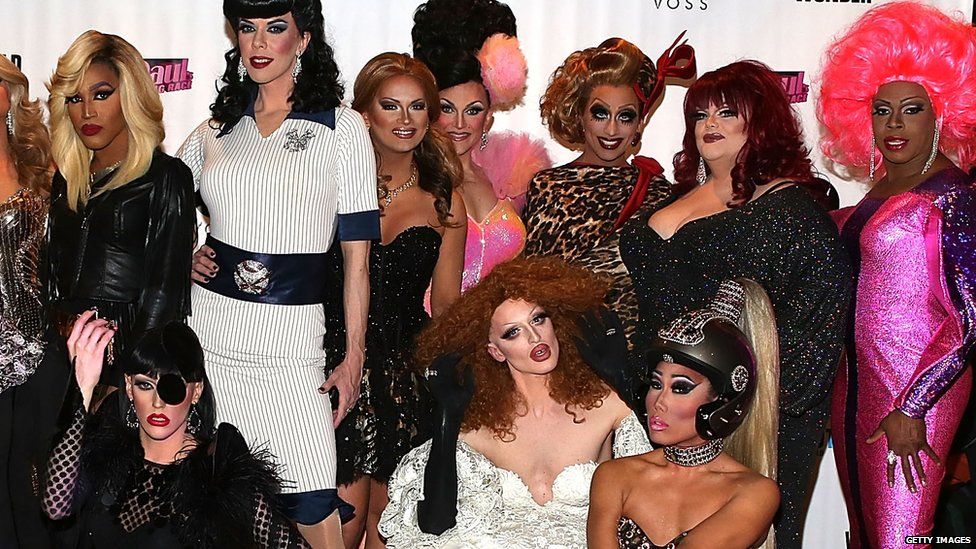 "I've realised the show is more popular in the UK than dental floss.
"On tour, there have been no fights with the other girls because I don't like any of them. They stay away.
"Living this life it's glamorous for one hot minute and then I realise I'm on a bus. But it has been lovely. Overwhelming but lovely.
"Seriously though, 80% of the show is me out of drag so even people that I knew for many years were shocked by my behaviour. They said it was so nice to see a softer side."
Sharon Needles - Series four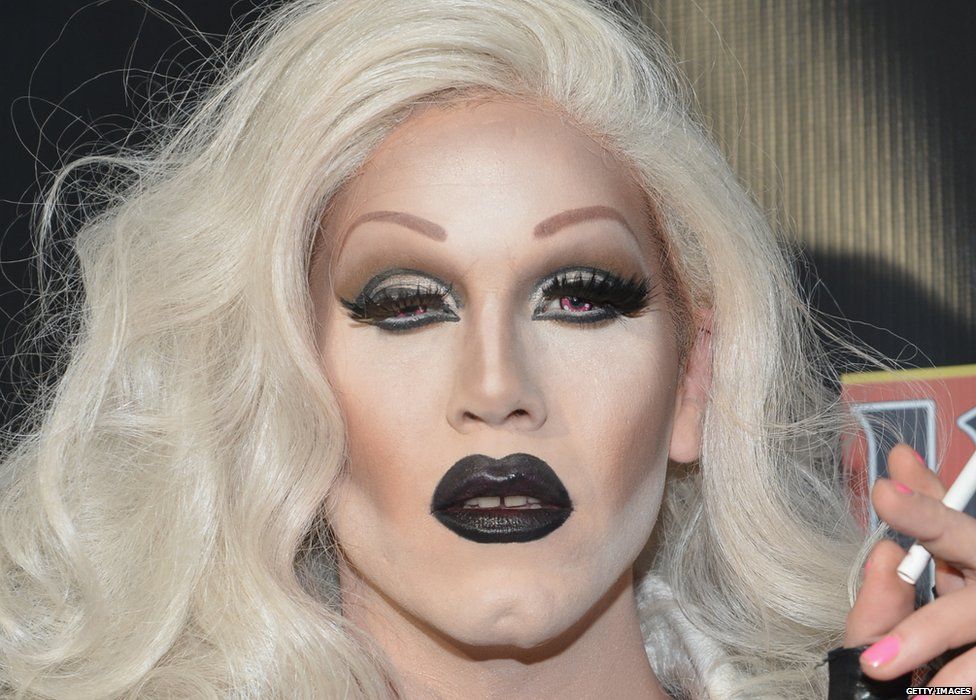 "Don't let anyone tell you otherwise, this tour is a mixture of summer camp and prison.
"Publicly we'd like to say that we hate each other but realistically we couldn't live without each other. They're my best friends.
"Drag is a hobby, not an industry. We are the rare few who have been able to take something that was a beautiful hobby and turn it into our nine to five.
"I think the show has taken something that all gay people have enjoyed, which is drag, and turned it into a global universally loved art form and has inspired a lot of people. Unfortunately most of them are terrible drag queens."
Jinkx Monsoon - Series five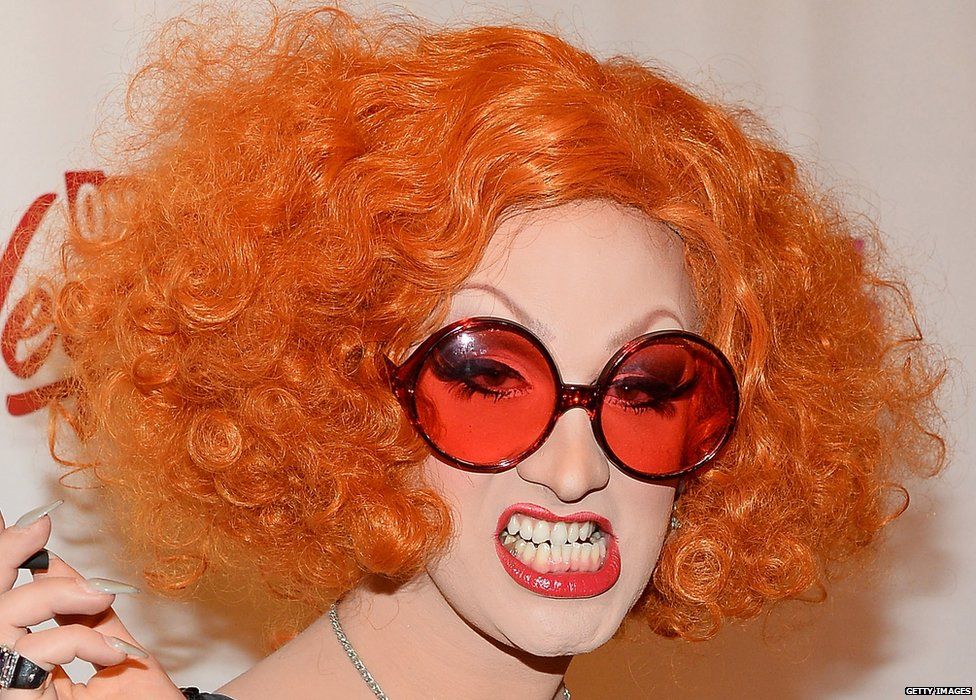 "Drag Race has become a place where people turn to find out more about the queer community. It's made people come to respect drag queens as artists rather than just over-painted clowns - which we also are.
"With the other queens on tour, I like to say we're like sisters because we can have a lot of fun for 10 minutes and then we're legitimately fighting for the next five minutes. It's an interesting family dynamic.
"Me and Sharon (Needles) keep all the others waiting. I'm really slow at doing my make-up and Sharon is NEVER ready on time if we're leaving in the morning."
Adore Delano - Series six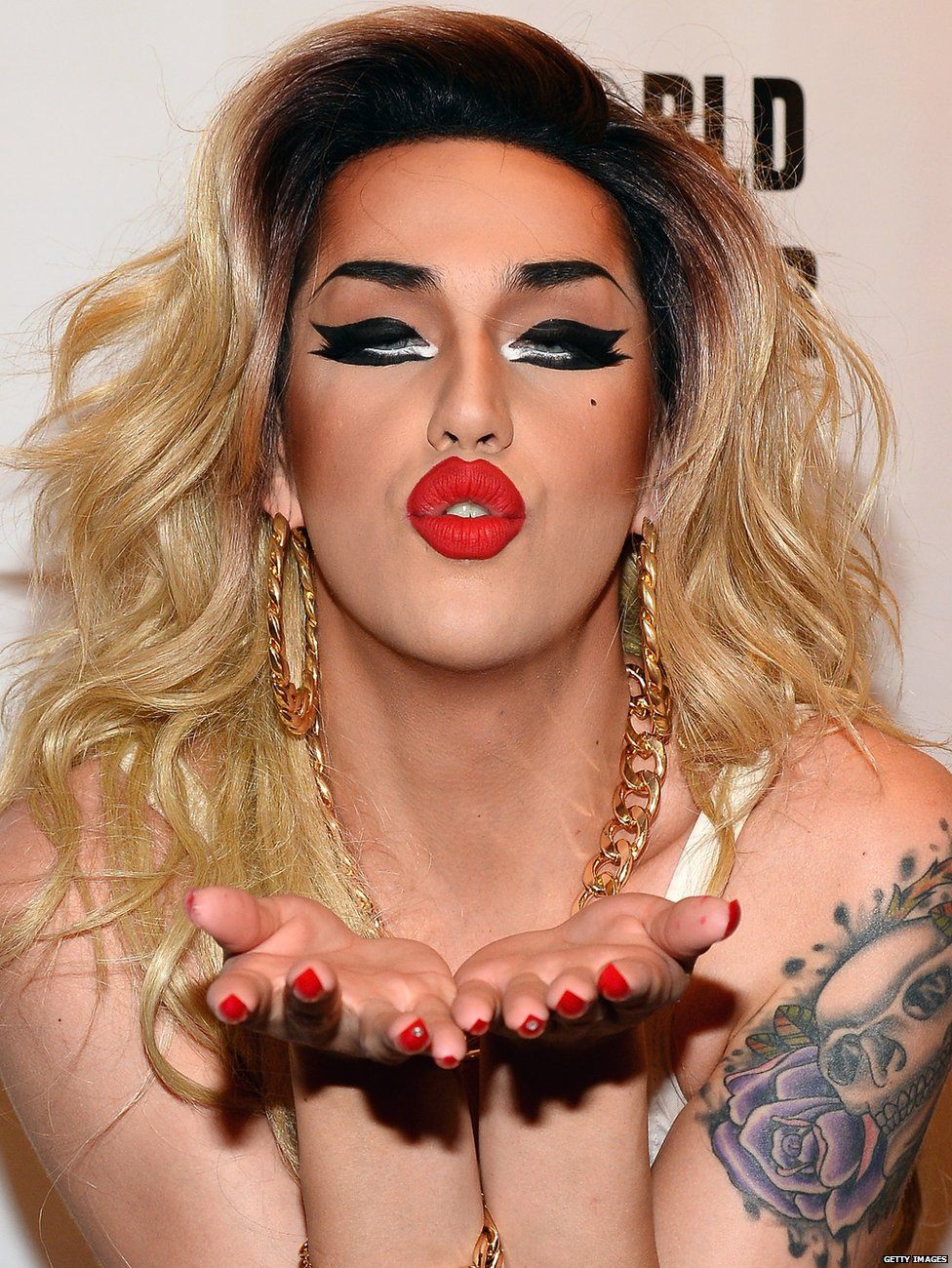 "Within six months of being on the show I'd touched almost every part of the world. It freaked me out because I'm from a little small town in America.
"The crowds are rowdy here in the UK. It's become a cult following because it's not shown on the main UK TV (it's streamed on Netflix) so people go out of their way to seek it out.
"In my opinion, people didn't look at drag in the same way before Drag Race. We have kids that come to our show, we have straight couples, we have older people and people with their grandmother and it's so neat to see that."
Pandora Boxx - Series two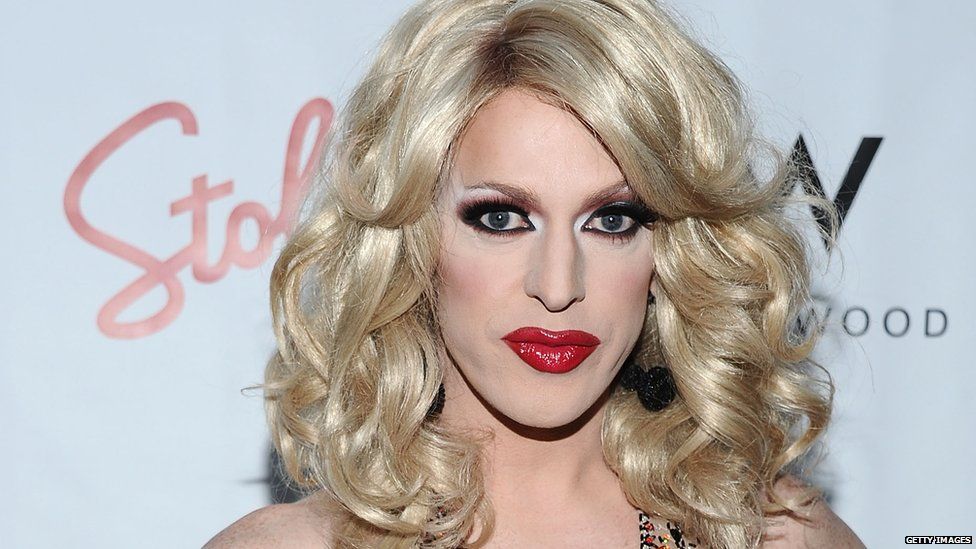 "I took part in season two and we certainly weren't aware of how big it was going to become. We walked on set and knew there was a limited budget that year so it's amazing to see how big it's become.
"Sometimes I'm a little jealous because there's so much publicity now but it just makes me work harder.
"Who is the messiest queen? Sharon. Who is the biggest diva? Sharon. Who is the laziest? Oh wait... it's Sharon."
Follow @BBCNewsbeat on Twitter, BBCNewsbeat on Instagram and Radio1Newsbeat on YouTube