Man tears tendon after playing Candy Crush for weeks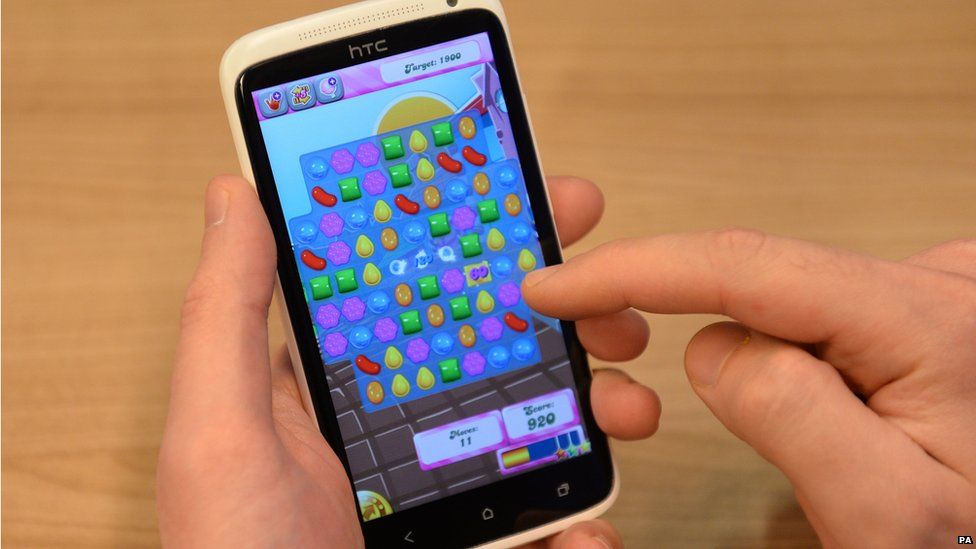 Experts think they may have found proof that video games can numb pain.
It's after a man tore a tendon in his thumb while playing Candy Crush, something which is normally quite painful, but he had not realised it had happened.
The 29-year-old had been playing the game all day for six to eight weeks.
Doctors claim his injury demonstrates why some people play video games excessively, become addicted or injure themselves.
A report in the JAMA Internal Medicine describes how a right-handed man told doctors that he was experiencing "chronic pain" in his left thumb and couldn't move it properly after playing the puzzle app Candy Crush on his smartphone.
After being examined by experts, it emerged the 29-year-old from California had ruptured a tendon in his thumb and would require surgery.
The report claims this shows video games can interfere with when we feel pain, particularly when games are played excessively.
It recommends future research should look at whether pain reduction is a reason some people play repeatedly, become addicted and suffer injuries.
Dr Andrew Doan helped write the report and told Live Science: "We need to be aware that certain video games can act like digital painkillers."
Follow @BBCNewsbeat on Twitter, BBCNewsbeat on Instagram and Radio1Newsbeat on YouTube.