Christian ministry says that homosexuality is not biological
A Christian ministry has launched a complaint against the Royal College of Psychiatrists over its stand on homosexuality.
The Core Issues Trust accuses the RCP of neglecting its duty by claiming that sexual orientation is fixed at birth.
They believe this is "discrimination" for people "who experience homosexual feelings but wish to reduce them."
Fourteen leading health organisations have signed a statement calling this position "unethical".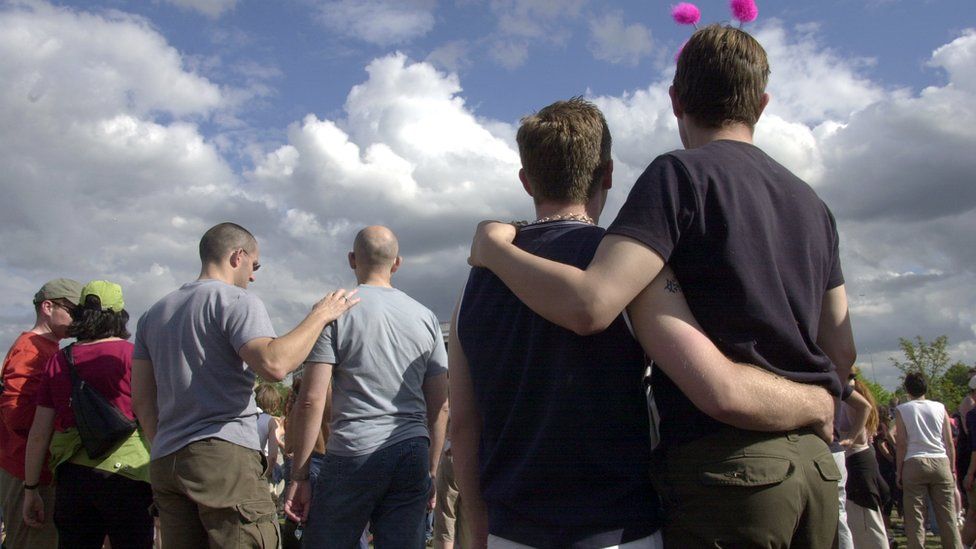 The "memorandum of understanding", signed by NHS England and the Royal College of GPs, says "efforts to try to change or alter sexual orientation through psychological therapies are unethical and potentially harmful".
The Christian ministry have organised a conference with the title: Transformation Potential: Unwanted Same-Sex Attractions: Is Change Possible?
In response to the complaint, Professor Sir Simon Wessely, President of the Royal College of Psychiatrists told Newsbeat: "The Royal College of Psychiatrists notes that homosexuality is not a psychiatric disorder.
"There is a large body of research evidence that indicates that being gay, lesbian or bisexual is compatible with normal mental health and social adjustment.
"We consider that the provision of any intervention to 'treat' normal sexuality is unethical."
Dr Peter May, a former GP and one of the complainants, said: "There is good evidence that sexual orientation can change.
"Yet the largest UK providers of psychotherapy and counselling, including the UK Council for Psychotherapy and the British Association of Counselling and Psychotherapy, have all made ethical policy statements, banning any therapy which seeks to facilitate such a change."
Newsbeat speaks to people who say they've experienced conversion therapy
Follow @BBCNewsbeat on Twitter, BBCNewsbeat on Instagram and Radio1Newsbeat on YouTube