Conservative manifesto: What's in it for young people across the UK?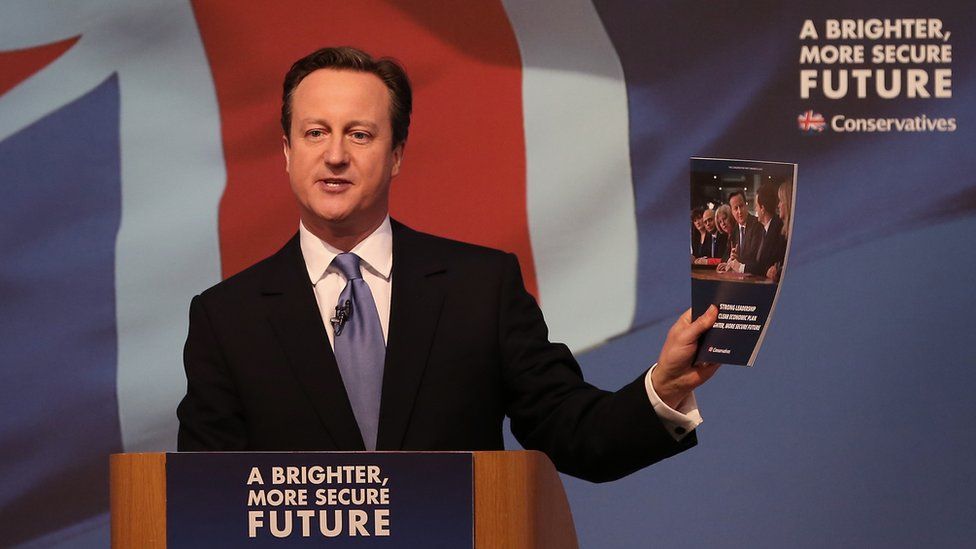 David Cameron has launched the Conservative Party's election manifesto in Swindon.
Among the pledges were a tax-free minimum wage for anyone working more than 30 hours a week, 30 hours of free childcare and the extension of England's right-to-buy for housing association tenants.
So what's in the Conservative's manifesto and what are they offering young voters?
The headlines are all about financial giveaways compared to Labour's "fiscal responsibility" message on Monday, but they're both trying to get you to vote for them by increasing the amount of cash in your wallet.
Newsbeat carried out a big survey of young people back in February. You'll find details of that here. Where the Conservative's manifesto promises match up with what young voters cared most about, we've made a note of it.
We'll be summarising the manifestos for all the major parties, but in the meantime, find a handy summary of their policies here.
The term "young people" is used 20 times in the Conservative party manifesto.
Managing the NHS - a big issue for 42% of young voters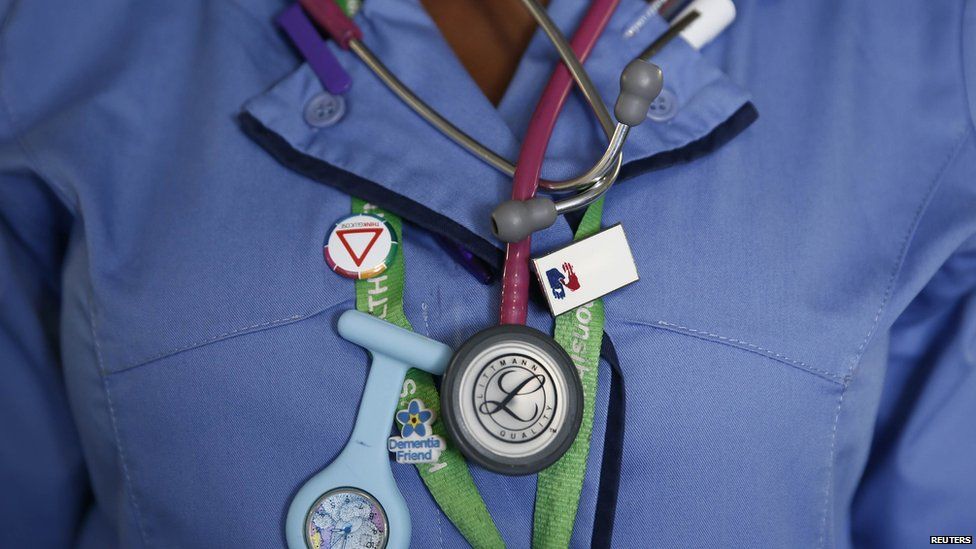 David Cameron pledged an extra £8 billion a year for the NHS by 2020.
Asked how that would be funded, the PM said: "All our commitments are fully funded as part of our fiscal plan. That is the difference between the parties."
He also wants to make sure people can see a GP and receive the hospital care they need, seven days a week, by 2020.
Keeping down the cost of everyday items like travel - a big deal for 33% of young voters
The Tories have pledged no above-inflation rises in rail fares until 2020 and also more and faster trains, more roads and cycle routes.
Controlling immigration - 28% of you were worried about this
The Tories set themselves a target in 2010 on this one but missed it by a huge margin. This time, instead of promising to cut numbers, they say it's their ambition, an important change in wording.
This time they say they'll keep their ambition - there's that word - of delivering annual net migration in the tens of thousands, not the hundreds of thousands and will control migration from the European Union, by reforming welfare rules.
They'll also clamp down on illegal immigration and abuse of the minimum wage, beef up the UK's border security and strengthen the enforcement of immigration rules. That would mean a four-year benefit ban for new arrivals.
Plus they'll develop a fund to ease pressure on local areas and public services.
Improving housing affordability - a big issue for 24% of young voters
"This provides the security of a home of their own, so this generation of Conservatives can proudly say it: the dream of a property-owning democracy is alive - and we will fulfil it."
We already knew about this one - the extension to the right-to-buy scheme for housing association tenants in England.
It'll be paid for by requiring councils to sell off their most expensive properties when tenants move and replace them with affordable homes.
The Tories say 1.3 million people could benefit.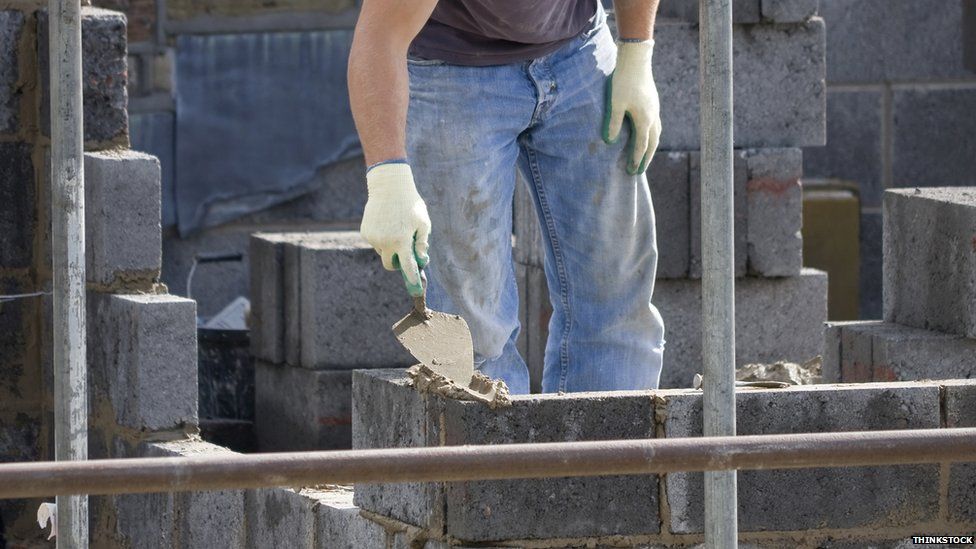 Labour leader Ed Miliband labelled the policy a "deceit" which can't be paid for while Lib Dem leader Nick Clegg has called it "a poor cover version of one of Margaret Thatcher's 1980s hits".
What we hadn't heard before were plans to build 200,000 starter homes 20% below the market price, for first-time buyers under the age of 40, and more building on brownfield sites.
They would also extend the Help to Buy Equity Loan scheme to 2020 to help more people onto and up the housing ladder, and introduce a new Help to Buy ISA to support people saving for a deposit.
There's a Newsbeat guide to all the home loan options.
The National Housing Federation has criticised the right-to-buy proposal already.
"This is the wrong solution to our housing crisis. A very conservative estimate of this policy puts the cost to the taxpayer of at least £5.8 billion."
Improving the education system - important to 24% of young voters
The Tories would create three million apprenticeships and there would be no cap on university places.
There'd be a guarantee that 16 and 17-year-olds would get a place on the National Citizen Service to learn new skills.
Find out what the other parties think about apprenticeships.
There'd also be a university technical college for every city.
Making the welfare system fairer - 18% of you think this is important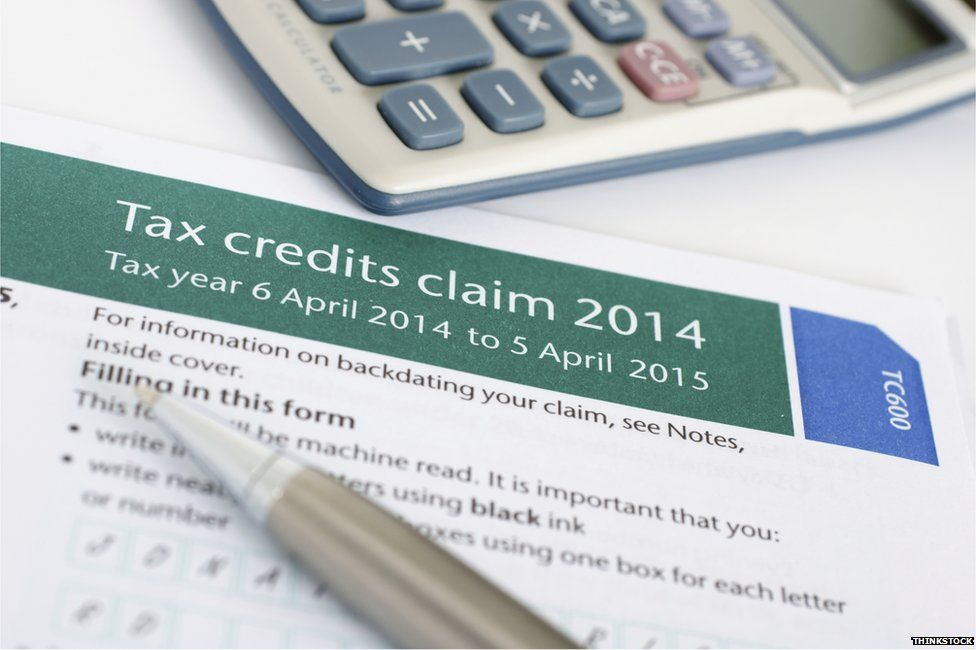 The Tories say they'll cap overall welfare spending, lower the amount of benefits that any household can receive to £23,000 (down from £26,000) and continue to roll out Universal Credit.
They say to make work pay they'll bring in tax-free childcare to support parents back into work and give working parents of three and four-year-olds 30 hours of free childcare a week.
SNP leader Nicola Sturgeon has criticised the planned cuts.
"Tory policy over the past five years has penalised the poorest people in our society," she said.
"It's penalised women with children, the disabled, the vulnerable and of course, it hasn't even worked on its own terms."
Making sure that the benefits of economic growth are felt by all - 15%
One of the other main areas where the Conservatives say they'll help young people if they win the general election is through changes to the minimum wage.
A law will be passed which will mean any worker on the minimum wage won't have to pay income tax.
The personal income tax allowance would be raised to £12,500.
There'll also be no increases in VAT or National Insurance contributions plus there's a pledge to create 1,000 jobs a day over the next five years.
One other interesting point on strikes - there'd need top be 40% support for any industrial action needed from union members for it to take place.
Follow @BBCNewsbeat on Twitter, BBCNewsbeat on Instagram and Radio1Newsbeat on YouTube