Mumford & Sons knock Tidal streaming service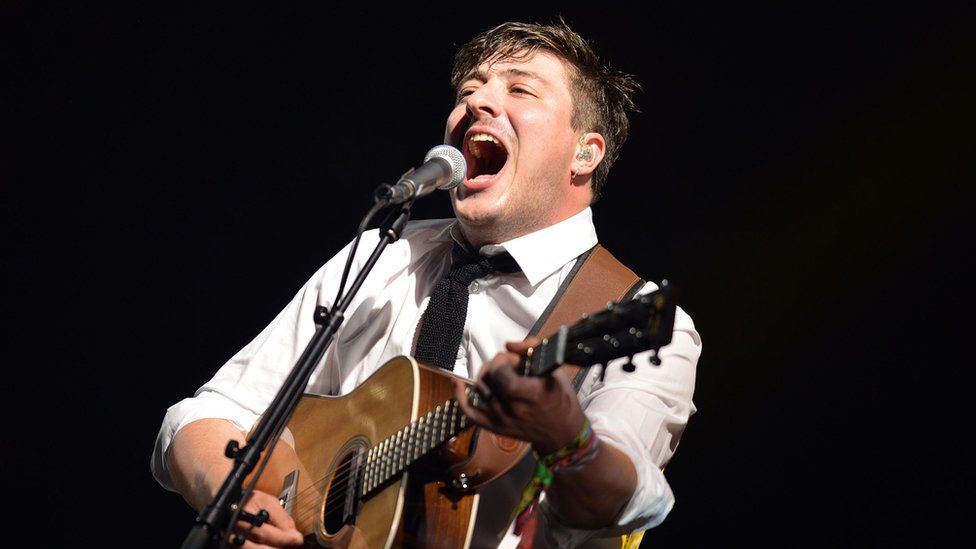 Mumford and Sons have criticised Jay Z's new artist-owned Tidal streaming service calling it the preserve of rich musicians.
The £20 a month operation was launched last month with promises it would "change the course of music history".
But the glitzy ceremony wasn't without criticism with some people saying it was "out of touch" with modern users' needs and budgets.
Mumford & Sons are among those who won't be in any hurry to sign up.
In an interview with the Daily Beast, the band said the service was being run by "rich plutocrats" trying to corner the market.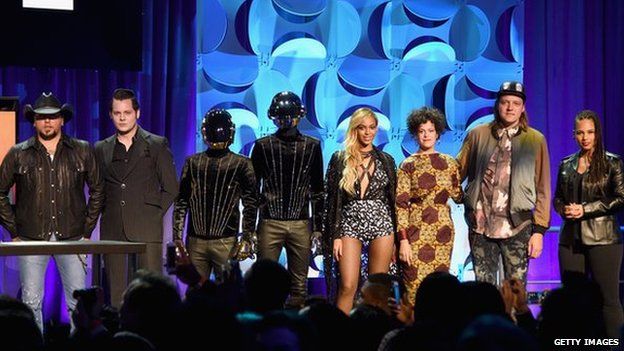 Frontman Marcus Mumford argued that Tidal wasn't any better from other services and wasn't owned by "artists", just a small selection of rich musicians operating as a business.
He said that won't help smaller artists who need the money.
"Smaller bands have a better opportunity in the music industry now than they've ever had, because you don't need to have a record deal to have your music listened to worldwide," he said.
"It's democratized the music industry. So as much as it sucks, and they need to figure out how to represent people fairly financially, you've never been able to get your music listened to more easily."
Marcus told the site that the band weren't invited to be a part of Tidal and wouldn't have joined it anyway.
Instead, they argue that bands need to find ways to diversify, by using their songs (and streaming services) as adverts for live shows.
Follow @BBCNewsbeat on Twitter, BBCNewsbeat on Instagram and Radio1Newsbeat on YouTube