No Kardashian parking signs put up around Los Angeles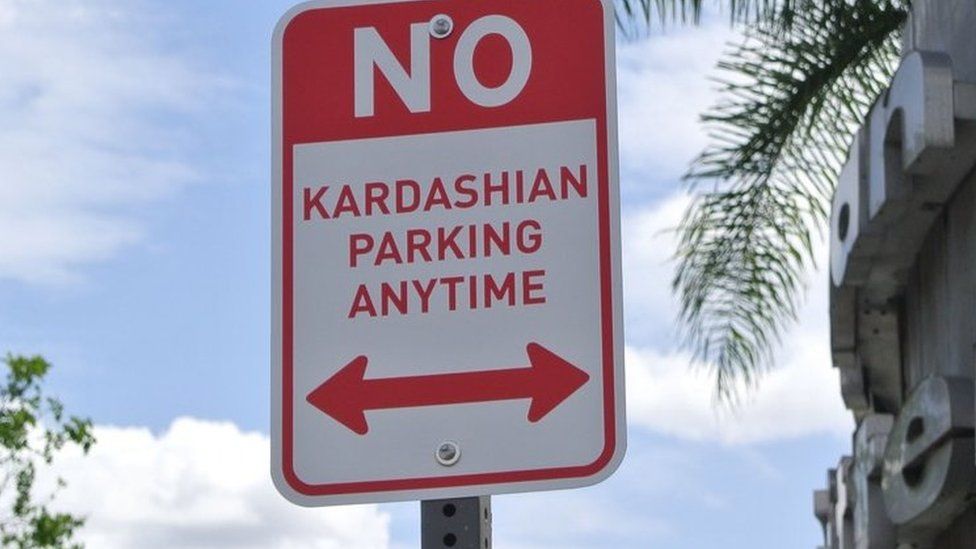 You can't move for Kardashians at the moment, they seem to be everywhere.
Quite literally - LA-based street Artist Plastic Jesus (famous for his cocaine-snorting Oscar statue) got annoyed with being held up in traffic recently by a paparazzi scrum surrounding one or another of the sisters leaving a shop.
So he decided to do something about it.
He came up with the idea of banning the family from parking in several Los Angeles hotspots.
The artist created several signs which he bolted to other notices around Melrose Avenue, Robertson (near the Ivy restaurant) and elsewhere, reading No Kardashian Parking Any Time.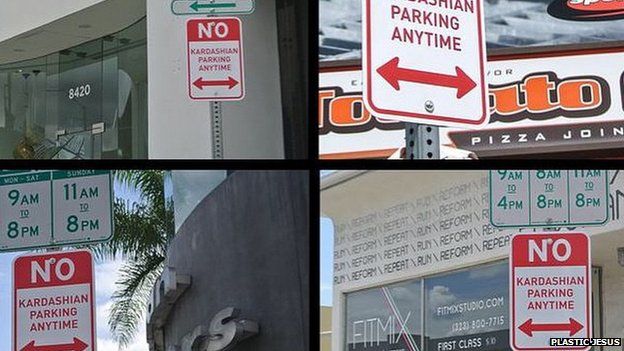 The artist explained to Newsbeat what the signs were inspired by.
"There is gridlock caused whenever one of the Kardashian family do simple basic things, shopping, eating out or pumping gas.
"The Kardashians have become a media cultural phenomenon, sadly at the expense of real news."
He said that the installation was intended not as an attack on the Kardashians, but on "us, both the media and the consumer".
He went on: "Media is circulation-driven, or more recently by hits on websites. Without our unending desire to consume this content this will continue."
The LAPD reportedly view the signs as vandalism, something Plastic rejects.
"The signs are only intended to be a temporary installation, like many other parking and driving signs around LA, they will be removed in the very near future."
UPDATE: As of Thursday morning, the official Plastic Jesus Twitter account confirmed his team has taken down the signs.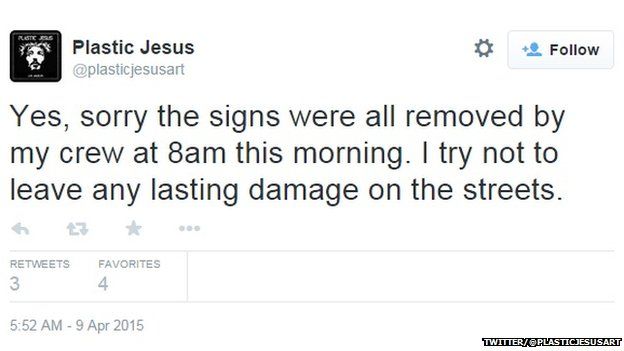 Follow @BBCNewsbeat on Twitter, BBCNewsbeat on Instagram and Radio1Newsbeat on YouTube