Election 2015: Five big moments from Newsbeat's trust in politics debate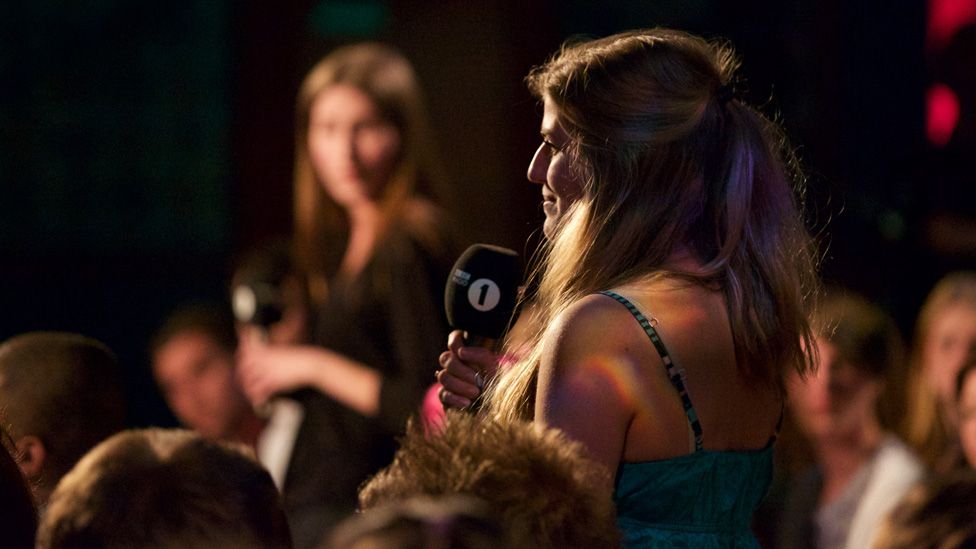 More than 100 young voters took on five politicians at Newsbeat's first election debate in Leeds.
Trust was the main issue but tuition fees, gender equality and the voting age also dominated questions.
Voters were joined by politicians from five major parties at Leeds City Museum on Tuesday evening.
Sam Gyimah, from the Conservatives, Sadiq Khan of Labour, Sal Brinton from the Liberal Democrats, Mhairi Black of the SNP and Rhun ap Iorwerth, from Plaid Cymru were all in the line of fire.
It was hosted by Newsbeat presenters Tina Daheley and Chris Smith.
As it happened - live coverage from Newsbeat's debate in Leeds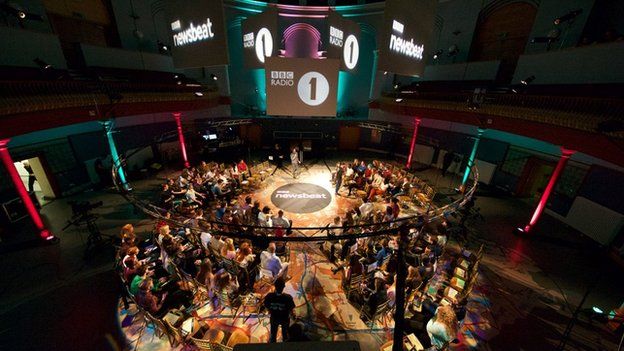 The audience was put together with the help of the BBC's Generation 2015.
Broken promises
The first major talking point of the night was tuition fees.
Baroness Sal Brinton, president of the Liberal Democrats, was attacked over her party breaking its promise not to increase tuition fees.
She said people didn't understand what coalitions were like.
"People talk about coalition being a marriage," she said, adding that that was nonsense.
"A coalition is a contract - both parties have to compromise."
Sadiq Khan said Labour would cut tuition fees from £9,000 to £6,000.
He said: "I had a free education at university. I don't see why I should get a free education, but the next generation face £9,000 a year."
He also said there should be good quality apprenticeships.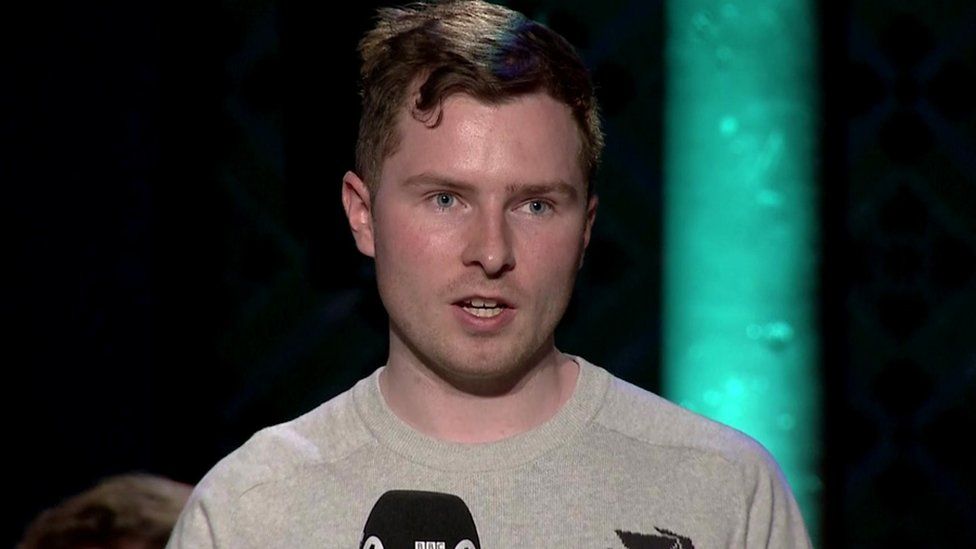 Students in Scotland don't pay tuition fees.
The Scottish National Party's Mhairi Black, a student herself, said: "Politics should be about representing ordinary people. Free education is a hallmark.
"I could not afford to pay nine grand."
Conservative Sam Gyimah defended the current system, saying it "is fair to everyone who is capable and wants to go".
The biggest round of applause on this topic went to music production student Lance.
"I'm from a poor background and I'm at university right now," he explained.
"None of you here have turned around and told the truth about it - it's free at the point of use.
"What is wrong with paying back?"
Baroness Brinton said she wished the Lib Dems had called it a "graduate tax" instead of tuition fees.
Rhun ap Iorwerth from Plaid Cymru said the threat of debt was enough to put people off going to university.
"This is asking young people to pay for something that we should be investing in as a country," he commented.
Could we get a politician to answer the question?
Newsbeat's Chris Smith pushed Sam Gyimah from the Conservatives on VAT rises and challenged him on why politicians were often not trusted.
Things kicked off a bit at this point. Listen out for the heckles.
Who is speaking for you?
The Scottish National Party's Mhairi Black is 20. Newsbeat presenter Tina Daheley asked her if she's got enough life experience to be an MP.
She defended herself, saying that parliament should represent all of society.
"All the parties don't do enough for representation," said Sadiq Khan.
He said: "When I started the only people who looked like me were in the kitchen."
Pegah asked how politicians could represent her when she went to a local school and not a private school or elite university, like Oxford or Cambridge.
I think Russell Brand brainwashes young voters. He's just a small man using big words
She targeted Conservative Sam Gyimah saying that former education secretary Michael Gove had made too many changes to the education system.
Sam went to Oxford University and was president of the Oxford Union.
However, he said he took the view that everyone comes from different backgrounds and his was nothing to hide. He said he came from a state school in Ghana.
Mhairi Black said Westminster had been "a boys' club for too long with too many similar middle-aged, middle class guys in suits".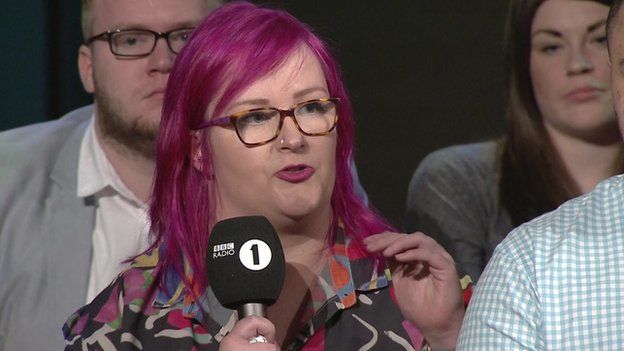 Representation of people with disabilities also came up.
Emily Rose Yates asked why people with disabilities were either treated as inspirational or labelled "benefit scroungers".
She said she wanted to see people with more disabilities in parliament.
Baroness Brinton explained she is disabled herself and that there are less people with disabilities in parliament than any other group.
She says she is pleased the government introduced the Access to Elected Office Fund to help disabled people running for government, because people don't understand the financial barriers disabled people face.
Does it matter if your MP's a woman?
Plaid Cymru's Rhun ap Iorwerth said one way to get young people more involved in politics would be to lower the voting age.
All the others agreed about lowering the vote age except for the Conservatives.
Another key talking point was gender.
The loudest cheer
One of the loudest cheers of the night went to Sarah from Nottingham who said young people should be treated like human beings not an age group.
There was also an impassioned speech from Jess Taberner, 20, from Salford.
She said: "I think Russell Brand brainwashes young voters. And politicians you need to do more to get young people to vote. Do the opposite of him.
"He's just a small man using big words. You need to counteract him, because otherwise you're getting so many young people not to vote. It makes me so angry."
Across the day, hundreds of you used the hashtag #ToWinMyTrust to tell us how you feel about politicians and trust.
Newsbeat is holding two more election debates later this month, in Birmingham (21 April) and Edinburgh (28 April).
Follow @BBCNewsbeat on Twitter, BBCNewsbeat on Instagram and Radio1Newsbeat on YouTube