Kylie Jenner in 'blackface' photo row on Instagram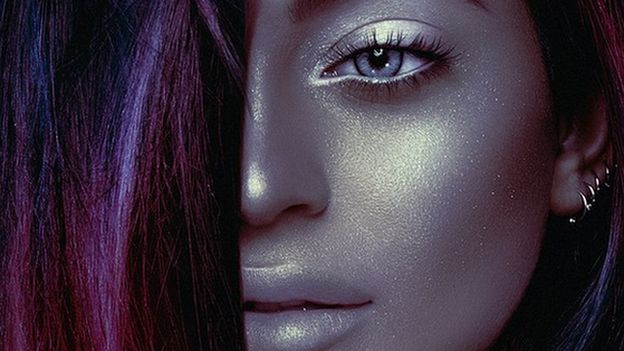 Kylie Jenner's been criticised for posting a photo on Instagram in which many users claim she's "blacked up".
The original caption said: "What I wish I looked like all the time."
But after criticism, she argued it was just "a black light and neon lights people".
She also changed the photo's caption to "Let's all calm down", tagging her hair and make-up team in the post, possibly pointing out others were involved in the shoot.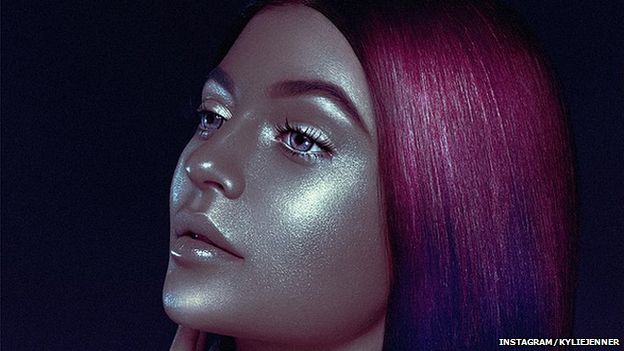 Kylie, 17, later posted another picture from the same photo shoot where her skin again seems darker than usual and more metallic, and her hair seems pinky red.
On Twitter, she said: "Yes, In another world I wish I could have pink hair & blue eyes & covered in sparkles.
"But in this world I'm happy with the way God created me."
Kylie Jenner has appeared on Keeping Up with the Kardashians since 2007 and Kourtney Kardashian, Kim Kardashian and Khloe Kardashian are her half-sisters.



Blackface started in American in the 1800s, where performers used dark make-up to represent black people.
Performances like the The Black and White Minstrel Show were popular in the UK from the 1800s to the 1980s, before being seen as offensive.
Follow @BBCNewsbeat on Twitter, BBCNewsbeat on Instagram and Radio1Newsbeat on YouTube