'I didn't want to be alive any more' says abused ex of porn addict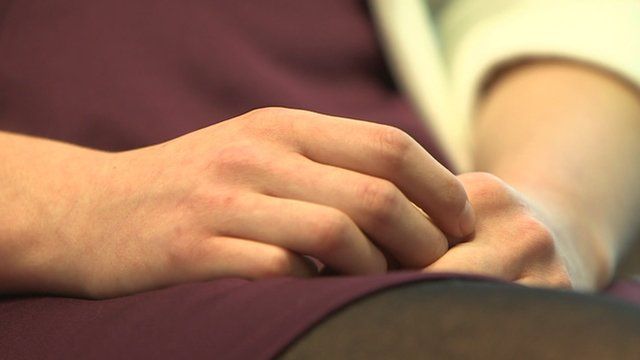 For one 17-year-old girl, her ex-boyfriend's addiction to porn was anything but harmless.
The teenager, who doesn't want to be identified, says she suffered physical, emotional and sexual abuse at the hands of her ex when they were both 13.
It comes as charity ChildLine launches a campaign warning how adult content can influence children's behaviour.
"Everyone else was going out with each other so when he asked me, I just thought why not," she recalls.
"But it wasn't serious. It was always with everyone else at first - just cinema, we went to the park after school.
"When we were at the park and everyone left, he changed towards me and that's when things went downhill.
"He was very much different on his own to when he was with his friends.
'They'd ask me to wait outside'
"I knew what they were watching but they'd ask me to wait outside. That's when I realised, I started to click in with what porn was and how it was affecting my friendships and me as a person.
"I had just walls and walls of abuse around me - physical abuse, emotional and sexual abuse.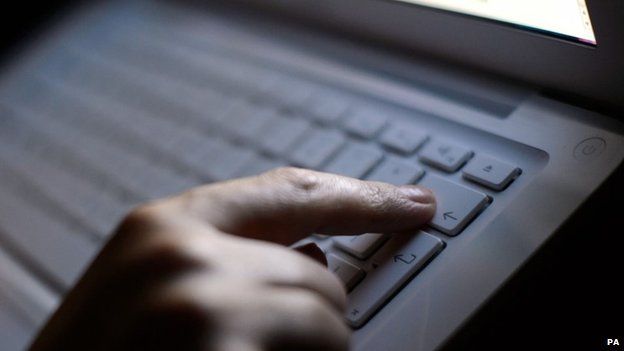 "With physical abuse he'd hit me, and with sexual abuse it can range from anything you can imagine really, and emotional abuse it was mainly telling me I wasn't good enough and comparing me and things like that - putting me down.
"The way that I interpreted that was that were people were against me because everyone watches porn and it's really easily accessible.
"So that made me feel trapped, it made me feel like I didn't really want to be alive any more."
Ending the relationship
"I ended it because towards the end he let me go to this party. I hadn't been allowed to see friends or anything.
"I started talking to this boy. He was older and he was my friend's brother and he took an interest. I felt safe by him and I felt like he was a way out and he was a friend at the time."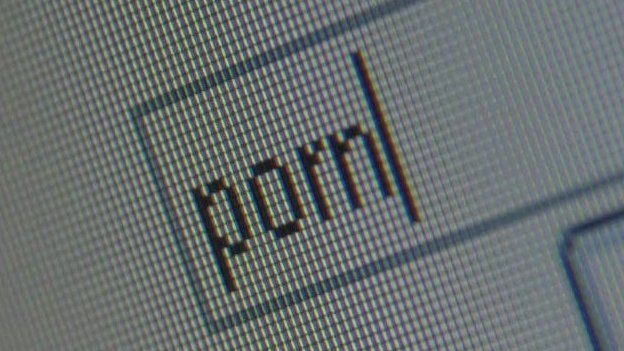 'It's ruined my trust'
The abusive relationship might have been over, but the effects weren't.
"Initially I felt like it just ruined me for the first year.
"The second year I started to fall into what it was and the situation. I was growing up a bit and I made the decisions really to draw back and I understood more - I was getting counselling at that point as well so I was more understanding of what was going on. I was getting better - I wasn't in a good place still but I was getting better.
"It's ruined my trust a little bit in terms of pornography because so many people watch and are influenced by it.
"I'm kind of growing up in the wrong generation. I feel because when I get older it will be very difficult to find someone who's not influenced by it. But I'm OK with that - I'll get dogs instead, it's fine."
Follow @BBCNewsbeat on Twitter, BBCNewsbeat on Instagram and Radio1Newsbeat on YouTube