Bond star Sir Roger Moore gets asked strange stuff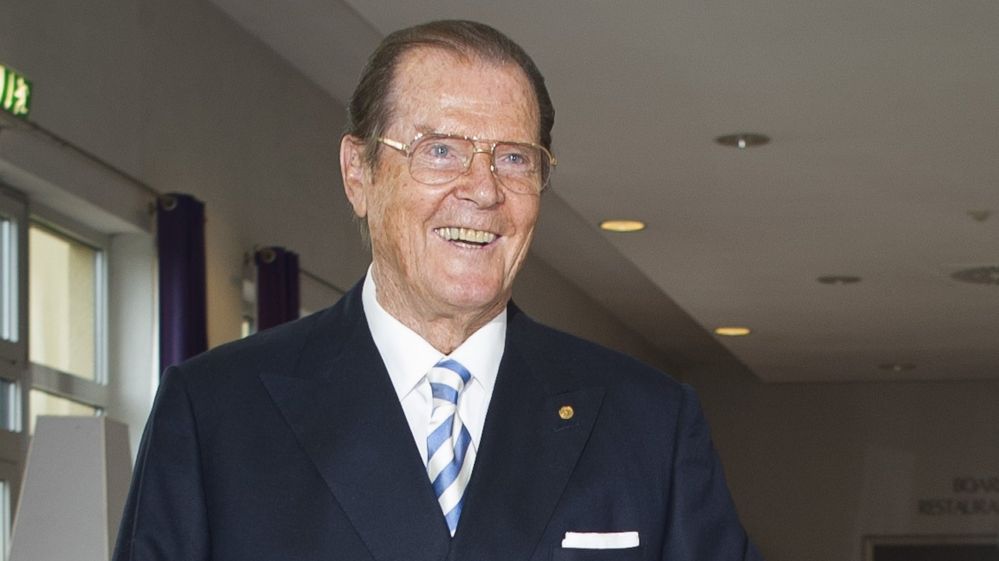 Sir Roger Moore went on Twitter to defend himself at the weekend over accusations of racism.
The former James Bond star was quoted as saying the next 007 should be "English-English" in a French magazine.
He responded: "An interview I gave to Paris Match implies I said something racist about Idris Elba. That is simply untrue. #Lost in translation."
Sir Roger's Twitter feed seems to show that he's pretty happy replying to rather odd questions from fans.
Here's a few gems we've learnt about the 007 legend from his Twitter account...
He has a good memory for pubs...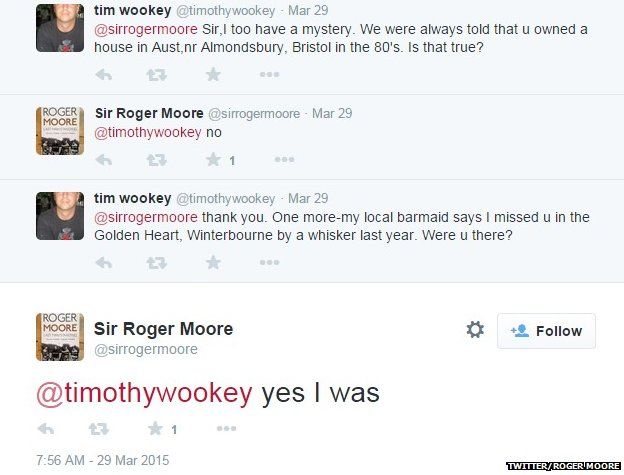 He's never owned a house in Sale...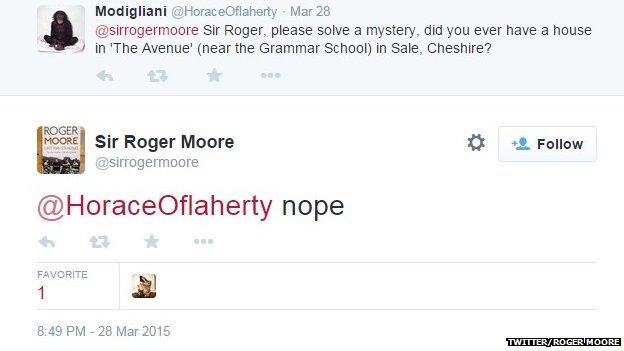 He's had kidney stones for ages...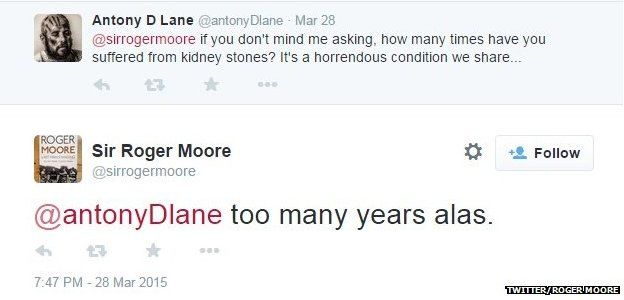 What he thinks about the Spectre trailer...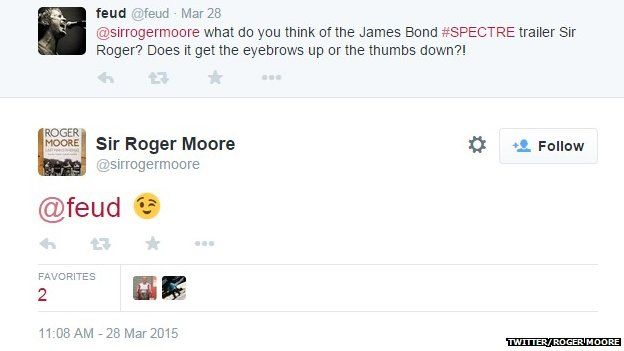 On the Daily Mail...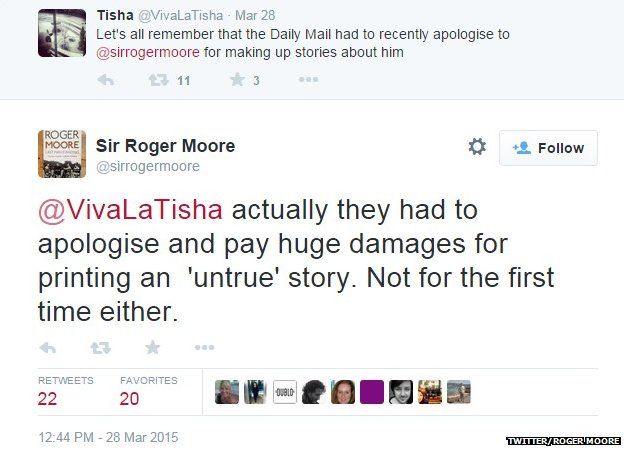 On his foot surgery that'll keep him off the dance floor...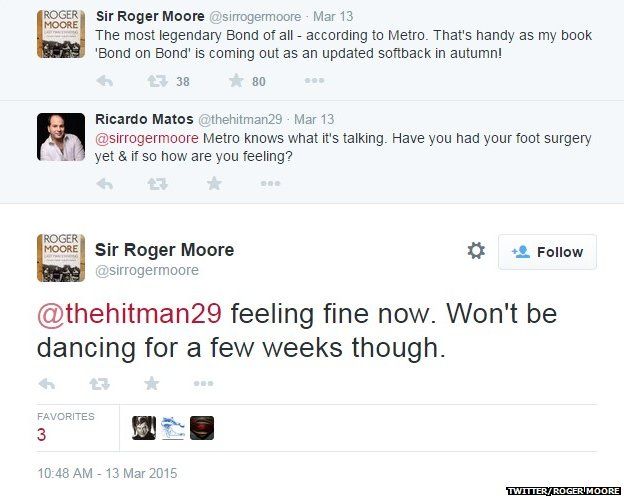 On landing his private jet...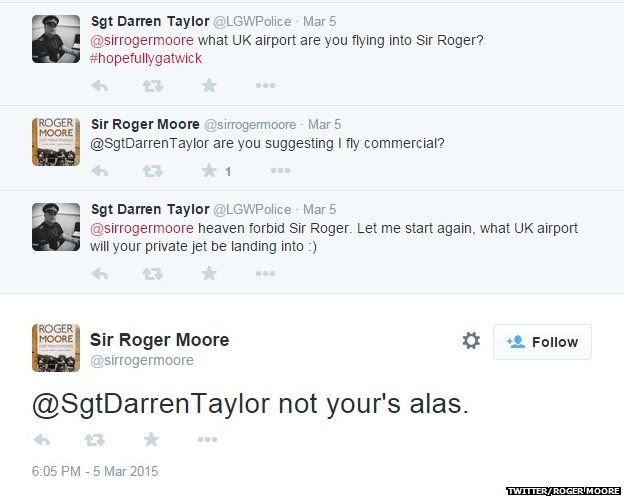 He thinks Sean Connery is the best Bond ever...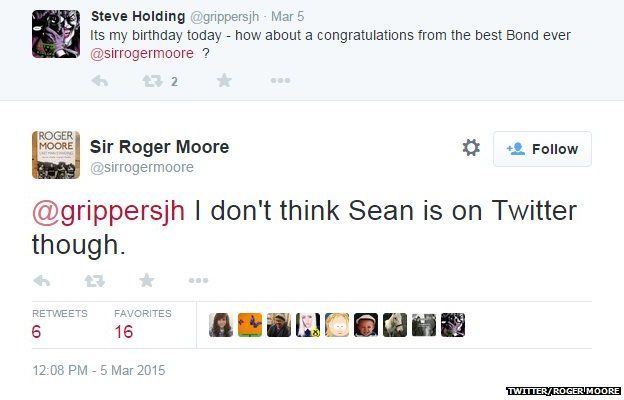 He's never lived in Whitefield in Manchester...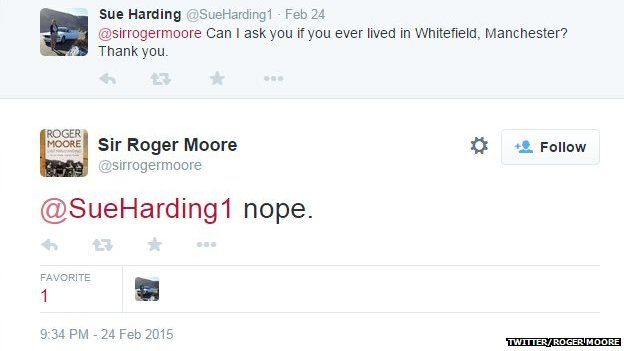 He hasn't passed away, thank you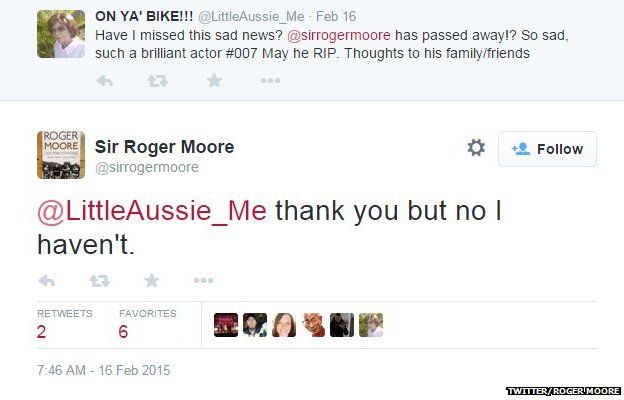 He knew when Red Nose Day was...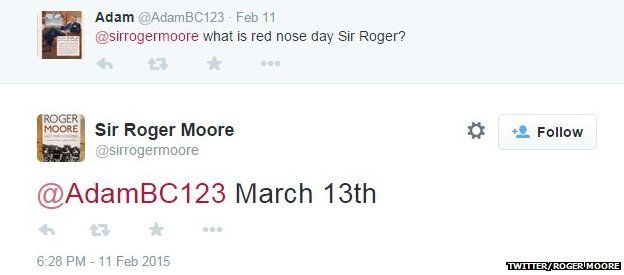 He'd like to know why he's not verified on Twitter...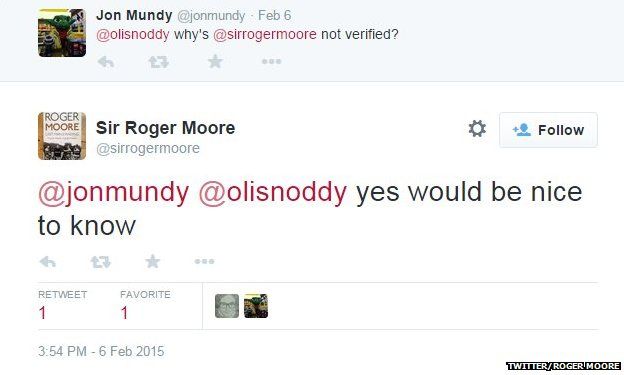 He didn't make it to a New Year's Day concert in Vienna...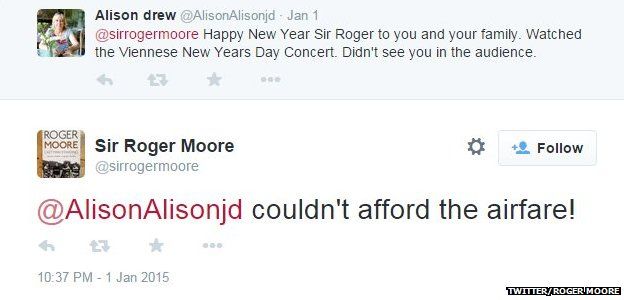 He's not in touch with Tony Curtis...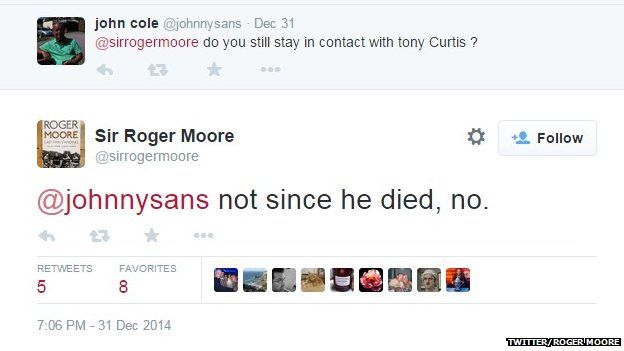 His best memory of making the film Bullseye...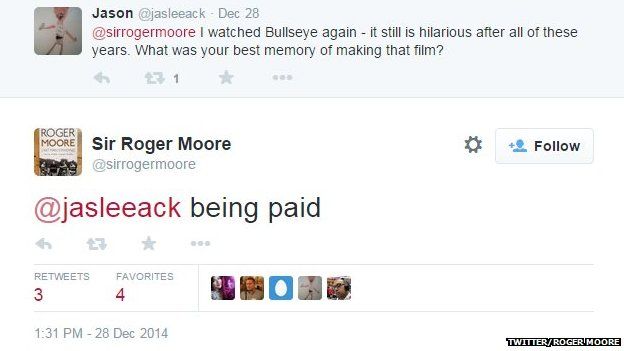 He knows he's a fantastic narrator...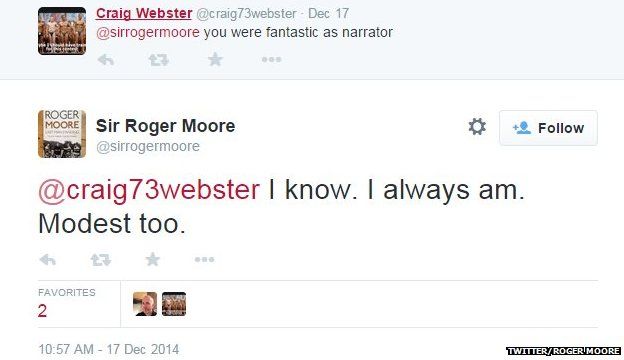 He says he's playing Blofeld's cat in Spectre...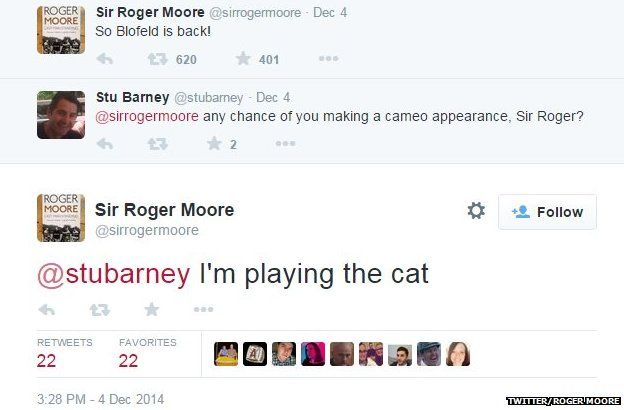 He works cheap...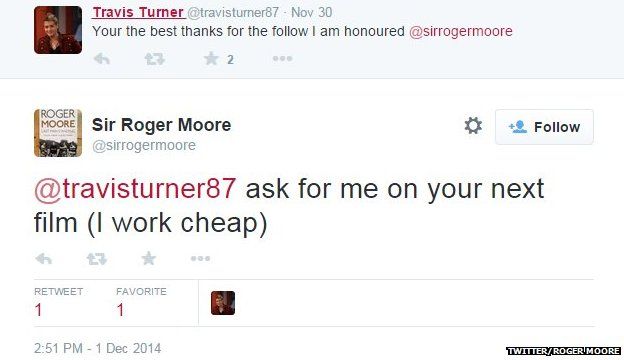 He's not lived in a penthouse in Littlehampton before...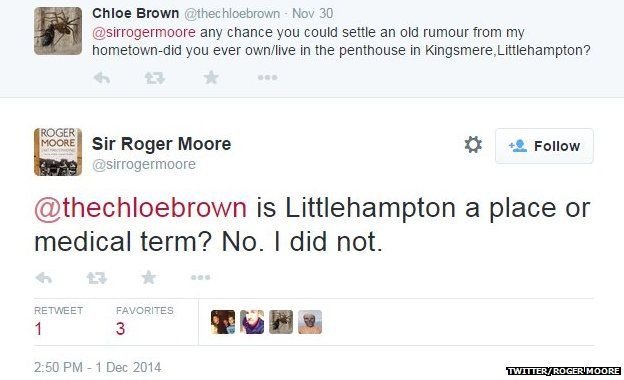 Follow @BBCNewsbeat on Twitter, BBCNewsbeat on Instagram and Radio1Newsbeat on YouTube