Queens of the Stone Age 'on a break' before new album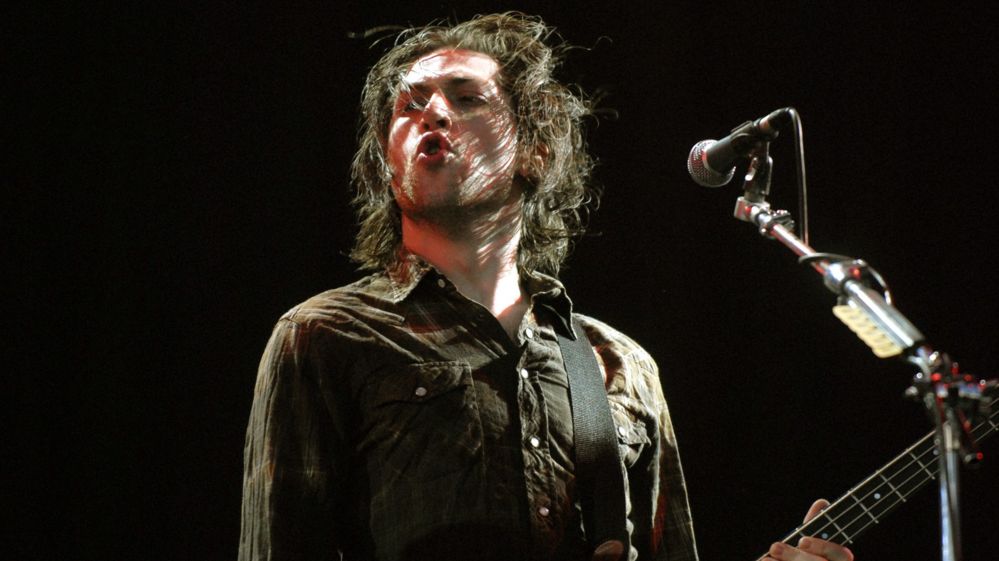 Queens Of The Stone Age fans need to be a little bit patient for the next couple of years.
The band's much talked about new album is on pause, according to bassist Mikey 'Shoes' Shuman, who says they are taking a break.
There was a six-year break between 2007's Era Vulgaris and their 2013 comeback, ...Like Clockwork.
Mikey has told Gigwise that he's concentrating on his other band, Mini Mansions, for now.
It will come as a disappointment after frontman Josh Homme said there were new songs ready to go last year and they were hoping to hit the studio as soon as they could.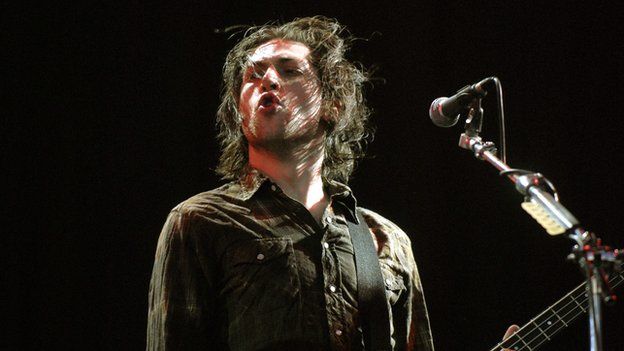 Mikey says he's getting ready to release a new album Mini Mansions instead.
"We were eager because we were in a good spot, having fun and the record had done really well," he told Gigwise.
"But we decided to take a break because we had been going so hard for so long, and we really worked on that record for a long time."
He said there were no hard feelings.
"It's not like we're sick of each other and don't want to do it. It's just better to step back for a second and come back once the world has had a little bit of a break from you."
Shuman also says fans can be reassured there is new material in the pipeline.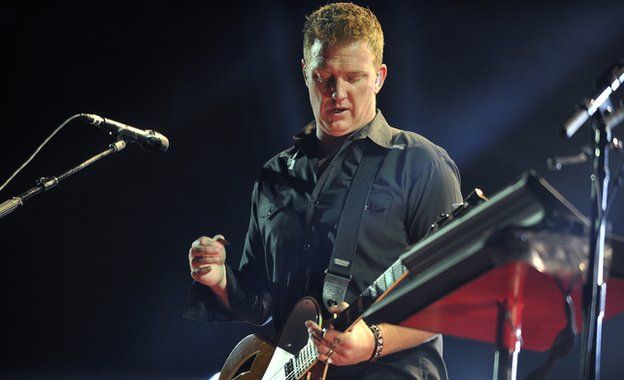 "There will be future stuff with Queens, we're just taking a break since we had a long, long two years of touring. We'll take a break to do other stuff."
Mini Mansions have been touring with Royal Blood and their new single Vertigo is a collaboration with Alex Turner from Arctic Monkeys.
"Mini Mansions is my focus right now," said Mikey.
"I think music and working with different people is the kind of process where you gain things along the way.
"Whether it's a big band, a small band, a different production or crew - you learn something from everybody, well I do. "
He said Queens of the Stone Age were open to the idea too.
"It's a very open family and everyone is free to do what they want and bring different aspects about what they do to the table."
Mini Mansion's new album The Great Pretenders is out on Monday.
Follow @BBCNewsbeat on Twitter, BBCNewsbeat on Instagram and Radio1Newsbeat on YouTube