Zoolander and Hansel hit catwalk at Paris Fashion Week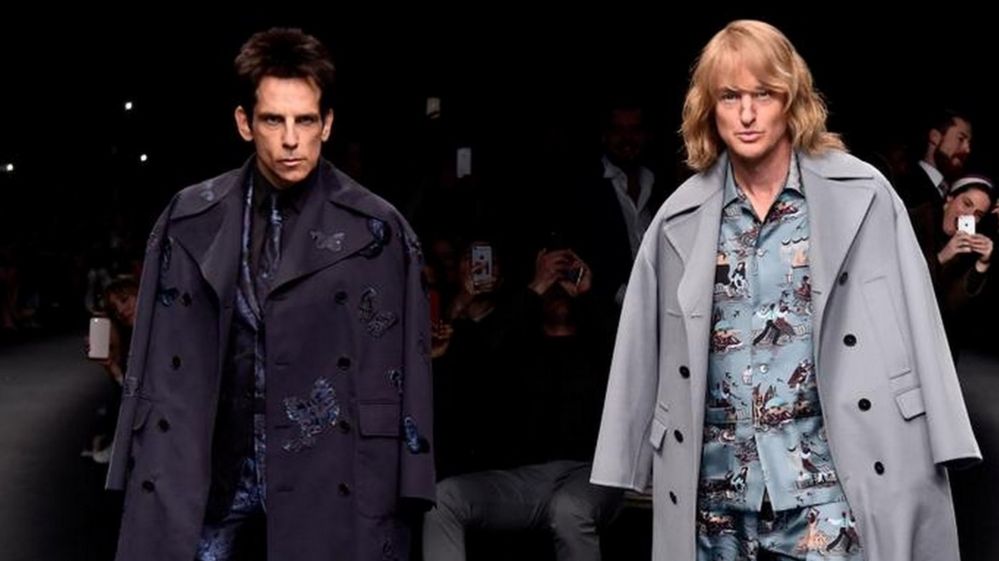 It's been 14 years since "really, really, ridiculously good-looking" Derek Zoolander hit the big screen but an appearance at Paris Fashion Week suggests he's still "so hot right now".
Sorry - no more quotes.
While filming for the sequel hasn't started, Ben Stiller and Owen Wilson gave a tease of what's to come during the Valentino Autumn/Winter show.
The duo appeared as alter-egos, Derek Zoolander and his rival-turned-friend Hansel.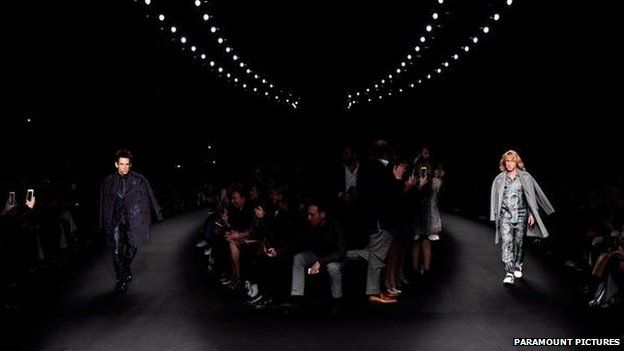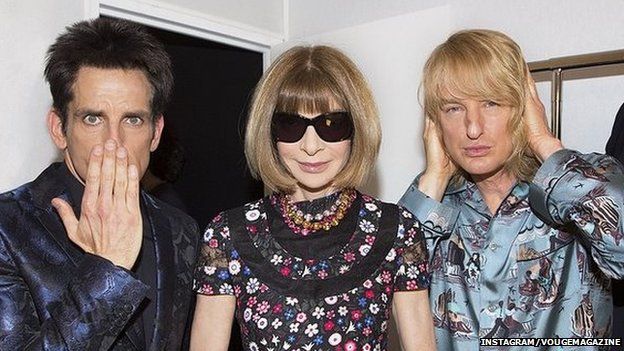 The surprise appearance saw the duo, dressed in printed suits with coats over their shoulders, pulling their best blue steel faces on the catwalk.
Stiller, 49, wrote and directed the original, which followed the life of the male model Derek Zoolander who is beaten to the title of world's top model by rival Hansel.
After going off the rails, he is hired by fashion guru Mugatu, played by Will Ferrell, who brainwashes him into being part of a plot to kill the Prime Minister of Malaysia.
The film ends with Hansel and Zoolander as friends who leave the fashion industry to start The Derek Zoolander Centre for Kids Who Can't Read Good and Wanna Learn to Do Other Stuff Good Too.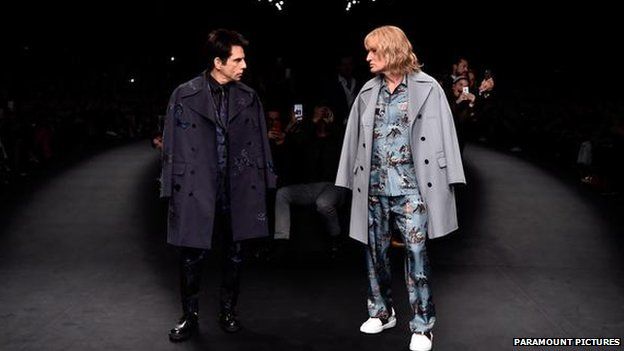 There have been no details released about the plot of second film but it's been widely reported that Will Ferrell will appear in the film, which is set for release in February 2016.
Follow @BBCNewsbeat on Twitter, BBCNewsbeat on Instagram and Radio1Newsbeat on YouTube