Eddie Redmayne to play transgender role in The Danish Girl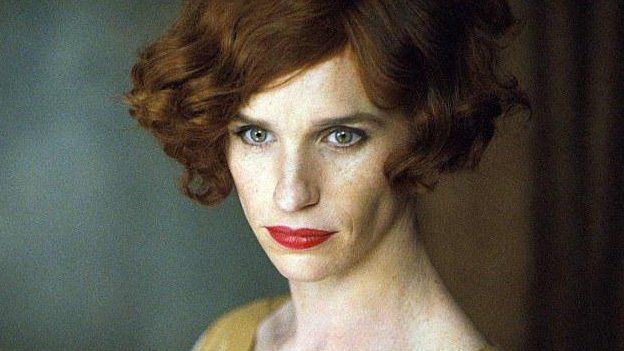 Eddie Redmayne is to play Lili Elbe, one of the first people to undergo sex reassignment surgery.
The film, The Danish Girl, is based on the life of Elbe - a transgender woman who was born in the 1880s in Denmark.
He's been working with Alexandra Reynolds, a movement coach who also helped him with his portrayal of Stephen Hawking in The Theory of Everything.
It's to make sure he perfects the "feminine physicality".
"We're looking at everything from a feminine perspective," he told the Daily Mail. "I think it's the most sensitive role I have played."
He has also spoken with people from the trans community to research the role.
"The danger of surgery was so extreme then [in the 1920s]," Eddie said. "It's such a brave thing that Einar did."
Ex Machina star Alicia Vikander will play Gerda Wegener, Elbe's wife.
Due out in 2016, it will be directed by Tom Hooper, who also made The King's Speech and Les Miserables.
Follow @BBCNewsbeat on Twitter, BBCNewsbeat on Instagram and Radio1Newsbeat on YouTube