Kanye West breaks down in an interview with Zane Lowe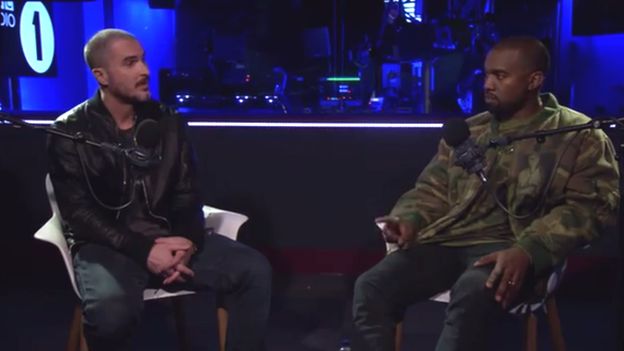 It's been 18 months since their last headline-grabbing interview.
This time Kanye and Zane talked fashion, music, family and "that" moment at this year's Grammys.
The College Dropout star got emotional when talking about his former fashion design teacher, Louise Wilson, who died last year.
West had to temporarily stop the interview, saying she was "the greatest fashion instructor of all time, and I'm talking about of all time."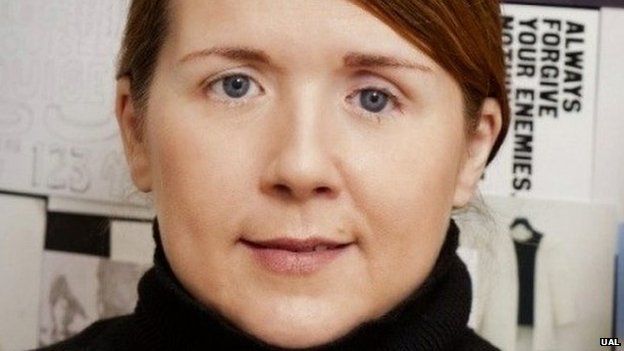 Louise Wilson died in her sleep at the age of 52, and famously trained designers Alexander McQueen, Christopher Kane and Stella McCartney.
The rapper recently attended a memorial in her honour.
He used to invite the fashion professor and some of her students to watch his shows in the UK.
He told Zane: "I didn't know we were going to lose her.
"She told me, 'Thank you for the times we came to performances, this really meant a lot to me.'"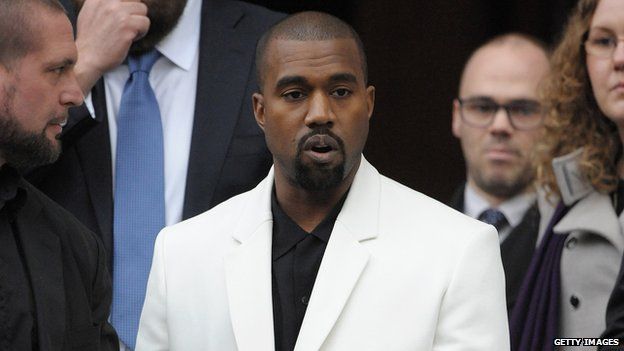 It was at that point Kanye stopped talking after becoming overcome with emotion.
"This has never happened to me in an interview before," he said.
Earlier in the interview Kanye had spoken about his recent collaboration with Adidas, saying it was a breakthrough on what he had previously called the "glass ceiling in the industry".
He said having people from different backgrounds sitting in the front and second rows of his fashion shows was like the "glass shattering".
But he did also say sorry to fans for the price of his clothes.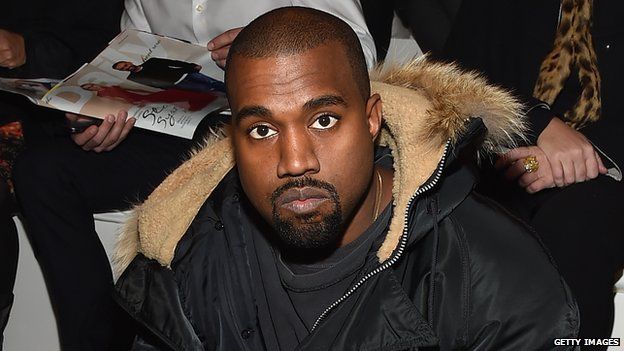 "I want to apologise to everyone right now because I believe season one might still be in that upper price point and there's still the words 'exclusivity' being thrown around.
"Nothing should be exclusive. Everybody should have the opportunity to drink from the same fountain."
When Zane asked him about his 'Kanye' moment at this year's Grammys he simply said: "Everybody has the right to have an opinion, everybody has the right to be wrong."
He also spoke about his family and wanting a brother and sister for his daughter North.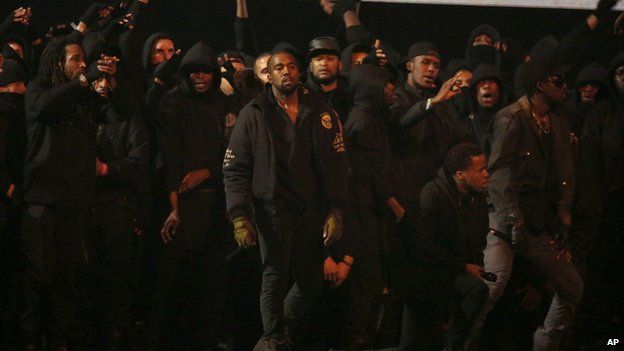 "Oh, I'm practicing really hard, I try as many times a day as I can.
"Nori this one is for you… you need a sibling."
Kanye confirmed to Zane that we can expect new music from him later this year.
"It is still the struggle, you know, but the beauty from the struggle."
You can watch the full interview on YouTube and iPlayer
Follow @BBCNewsbeat on Twitter, BBCNewsbeat on Instagram and Radio1Newsbeat on YouTube