Brazilian carnival becomes a kissing competition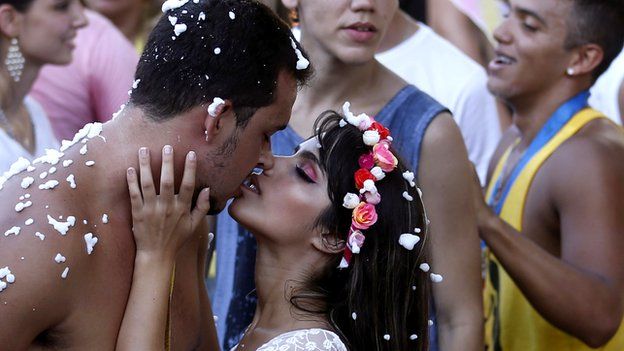 Carnival season is a time for big street parties in the Brazilian city of Rio de Janeiro.
But drink and samba music take a back seat to competitive kissing. With some revellers hoping to snog 10, 20 or 30 strangers in a single session.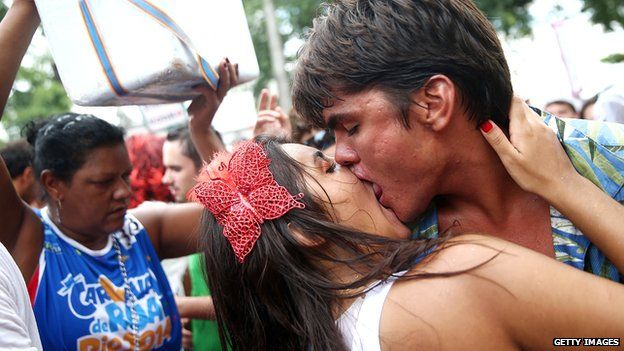 "People don't usually go around kissing everyone because society is judgmental, but it's different during Carnival," says 18-year-old Isabela Melo.
Street parties, or "blocos", are seen as the one chance to enjoy a bit of fun before Lent begins on Ash Wednesday.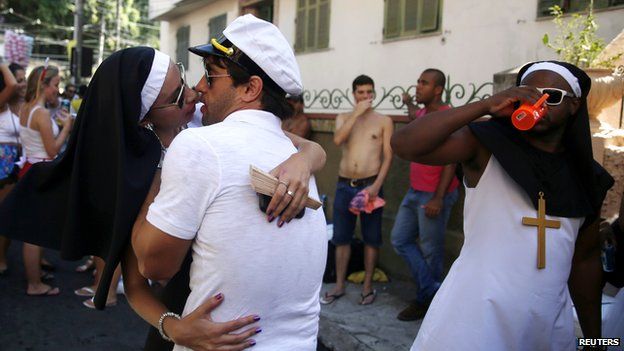 "Everyone makes fun of you if you don't kiss anyone," says Jarbas Biagi, a 27-year-old dressed in fairy wings.
"You get extra points if you manage to kiss a girl through the window on a passing bus ... but basically it's quantity, not quality."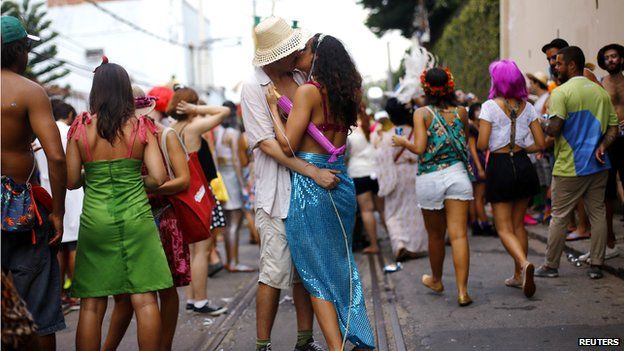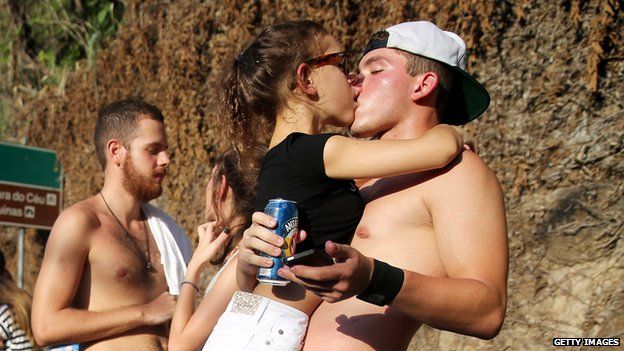 If a couple are looking like they're about to kiss, the crowd sometimes chants "Kiss! Kiss! Kiss!" until they do.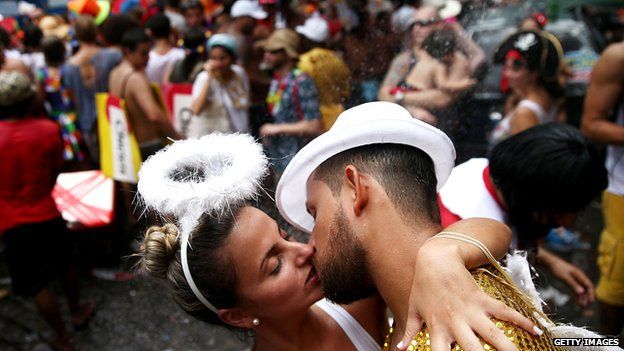 "It's fantastic; it's like everyone is on heat," says Jack Taylor, 27, from London. "I still haven't kissed like a handshake yet, but I will."
Laurie Lee Hendrix, a 21-year-old American, seems less impressed by some of the kissers.
"Sometimes they'll just grab you, and right away they want to stick their tongue down your throat."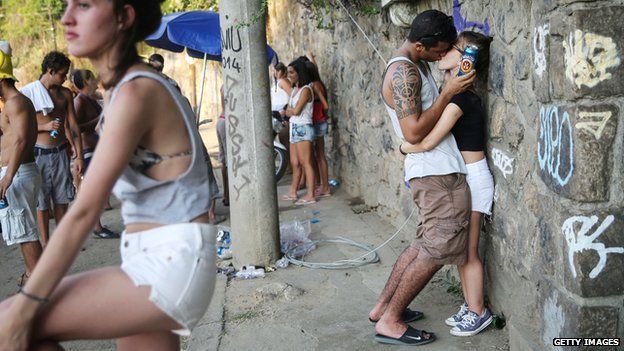 Follow @BBCNewsbeat on Twitter, BBCNewsbeat on Instagram and Radio1Newsbeat on YouTube